WOOD-SKIN was founded in 2013 in Milan to help architects and designers around the world bridge the gap between digital representation and architectural feasibility. The patented WOOD-SKIN® process makes rigid surfaces flexible and flat surfaces three-dimensional, giving volume, dynamism and "soul" to a multitude of materials that industry and technology have traditionally relegated to the two-dimensional state. We are a heterogeneous company made up of architects, designers and engineers united by a shared passion and a particular attention to materials, details, digital manufacturing and software. WOOD-SKIN is a brand that offers innovative products for architecture using digital manufacturing technologies. The panels are made by joining 2 sheets of rigid material with a textile core. The designer can define the 2 external layers by choosing from a wide range of materials, thanks to virtuous partnerships with brands such as Fenix, Alpi, Almeco, Forescolor and many others. Through our computational design department, we support architects, designers and general contractors with the right tools at every stage of the project, from the development of the idea to its final realization. Our 3 systems Mesh Sheets, Fold Panels and Tailor Made, customizable to the millimeter and able to meet all design requirements, make it possible to vary geometric patterns, dimensions, and finishing materials. The softwares, an integral part of the WOOD-SKIN® patent, allow us to tessellate the surfaces of the 3D model in order to produce the precise geometries which, joined by fabric hinges, recreate the exact configuration of the digital design without the use of heavy and expensive structures. Since the process can be studied and tested prior to installation, we are able to produce optimized elements and with minimal waste of material. With years of experience in the construction of three-dimensional surfaces, today we are able to offer architects and builders a multitude of wall and ceiling cladding products, which can be shipped flat all over the world and installed directly by local workers thanks to a simple assembly system and the absence of a substructure.
WOOD-SKIN Product
No products added yet.
Other Inner Walls and Ceilings Products
Member Promotion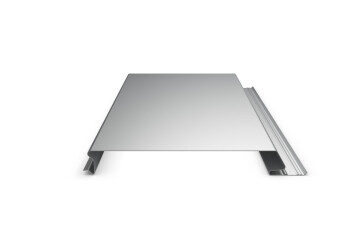 Our Products are Used in Projects by
Projects with Products from WOOD-SKIN
Inspiration in Inner Walls and Ceilings
Member Promotion


Furkan Uyan
Christopher Payne

María Mira

María Mira

María Mira

Federico Villa Studio
Federico Villa Studio
HQ
Wood-Skin® Milano
Via Marcantonio dal Re, 24, Milan (Italy)
Inner Walls and Ceilings Brands
Transform your design vision into a remarkable reality with ALPOLIC® materials. Our lightweight, rigid aluminum and metal composite panels deliver the enduring look you imagine – beautifully.

Year 2005 witnessed the inception of A-Class Marble India Pvt. Ltd., with the vision to bring the world's most magnificent collection of marble to India. Within no time, the group surged ahead to become one of the largest importers of elusi...

The Ragno brand is one of the historic protagonists of the growth and success of the Italian ceramic tile industry all over the world.Founded in 1949 in Sassuolo, Ragno becomes one of the key-actors of the ceramic district's growth thanks t...
Is this your brand and would you like to remove content from other manufacturers on your brand page?
Contact Archello