Popular amongst youth and families in Tay Ninh, Vietnam, Chee-se opens its second store and restaurant to offer people not just quality food but also a lively space. Ksoul studio has taken up this venture of making the chain's food and spatial journey a memorable one.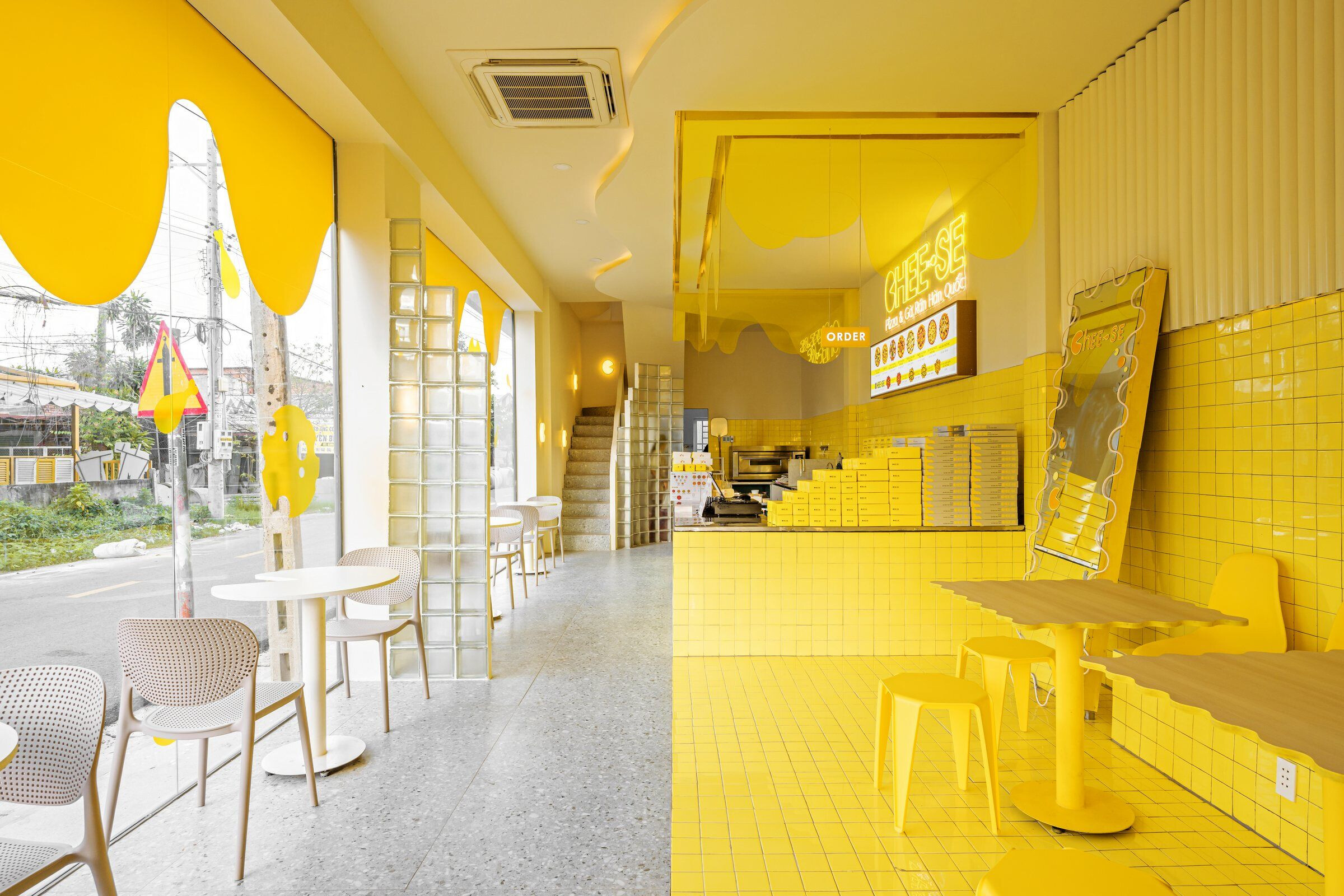 The design uses yellow and grey as the primary colours, taking inspiration from the identity of the brand. The façade features yellow fluid lines reflecting layers of melted cheese, evoking a visual reminder to the passers-by.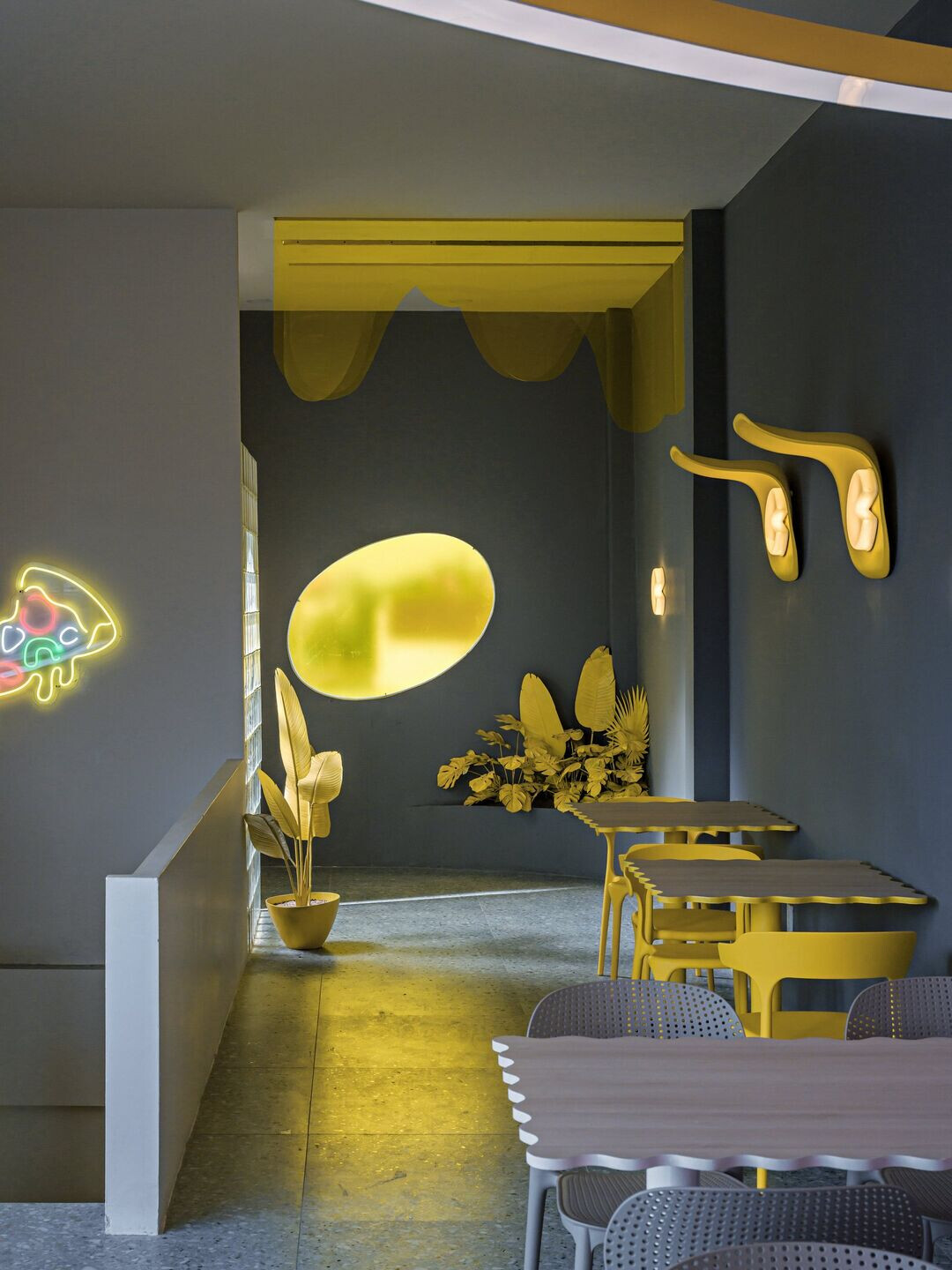 The design pays equal attention to aesthetics and function. Single tables inspired by jigsaws are movable to become larger tables for bigger groups. The cashier and bar unveil a stainless-steel finish combined with glossy enamel tiles, creating a sense of continuity and balance.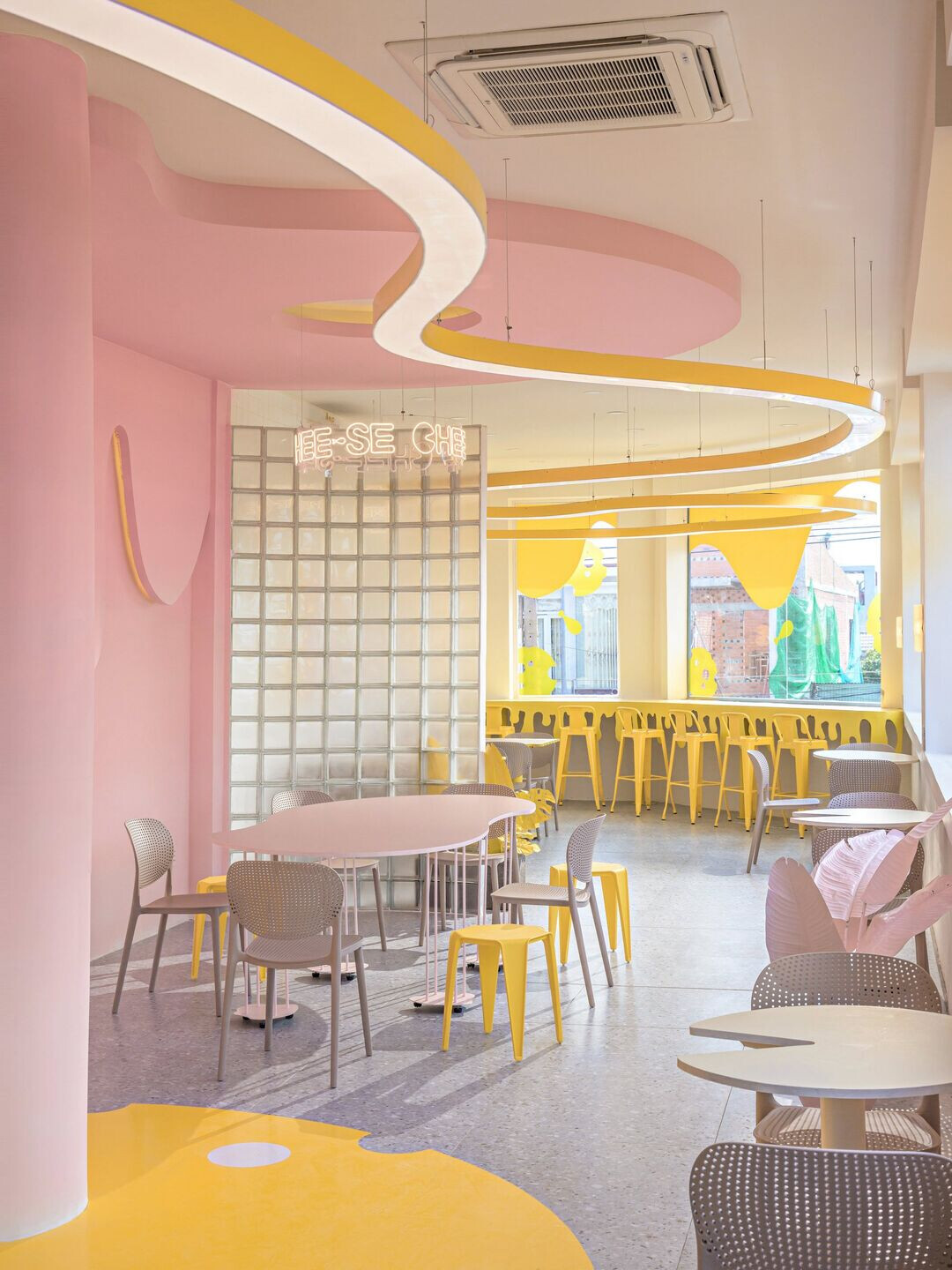 The first floor showcases pastel pink, another striking colour dressed in an ombre effect on the curved wall. User experience and comfort are given utmost priority, notably seen in the configuration and layout of the furniture.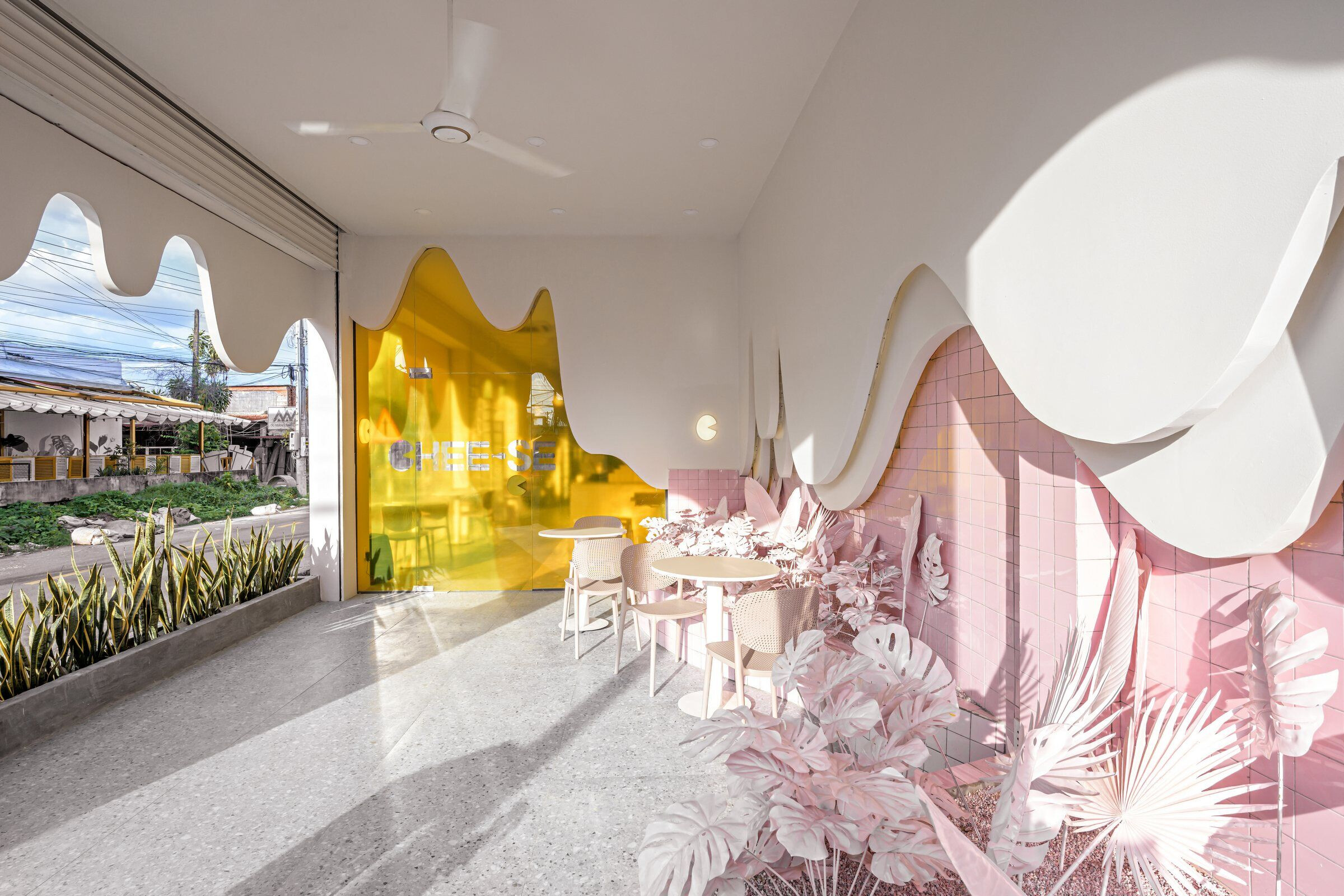 Therefore, the exciting palette of colours, materials and textures like the glass blocks or silicone lights on the ceiling or the dainty array of monochromatic plants result in a cohesive design.