SQS 105 is one of the oldest and most emblematic courts in the Plano Piloto. The construction of the 11 residential buildings designed by Hélio Uchoa, disciple of Lucio Costa, took place at the beginning of the works in the capital.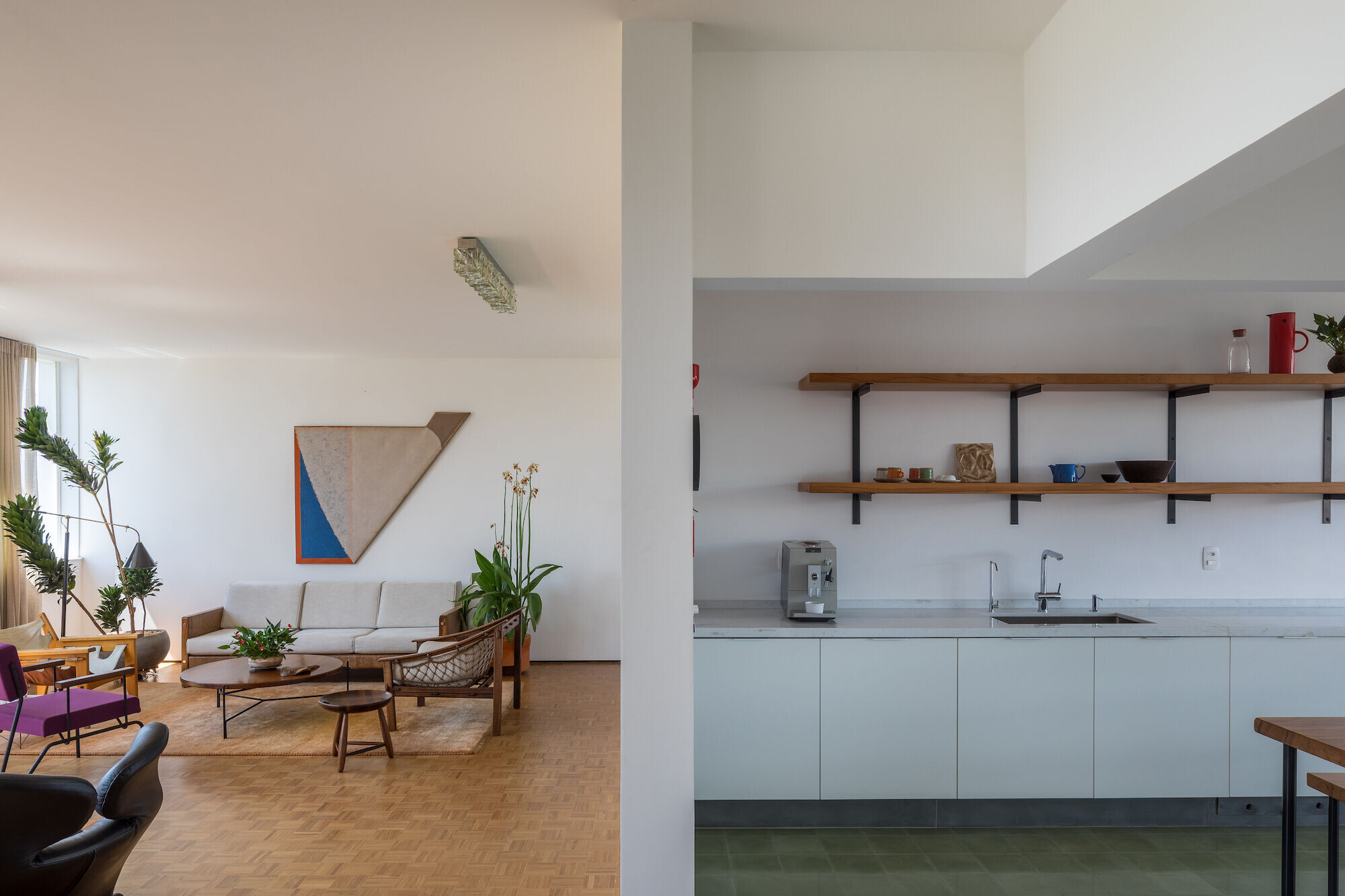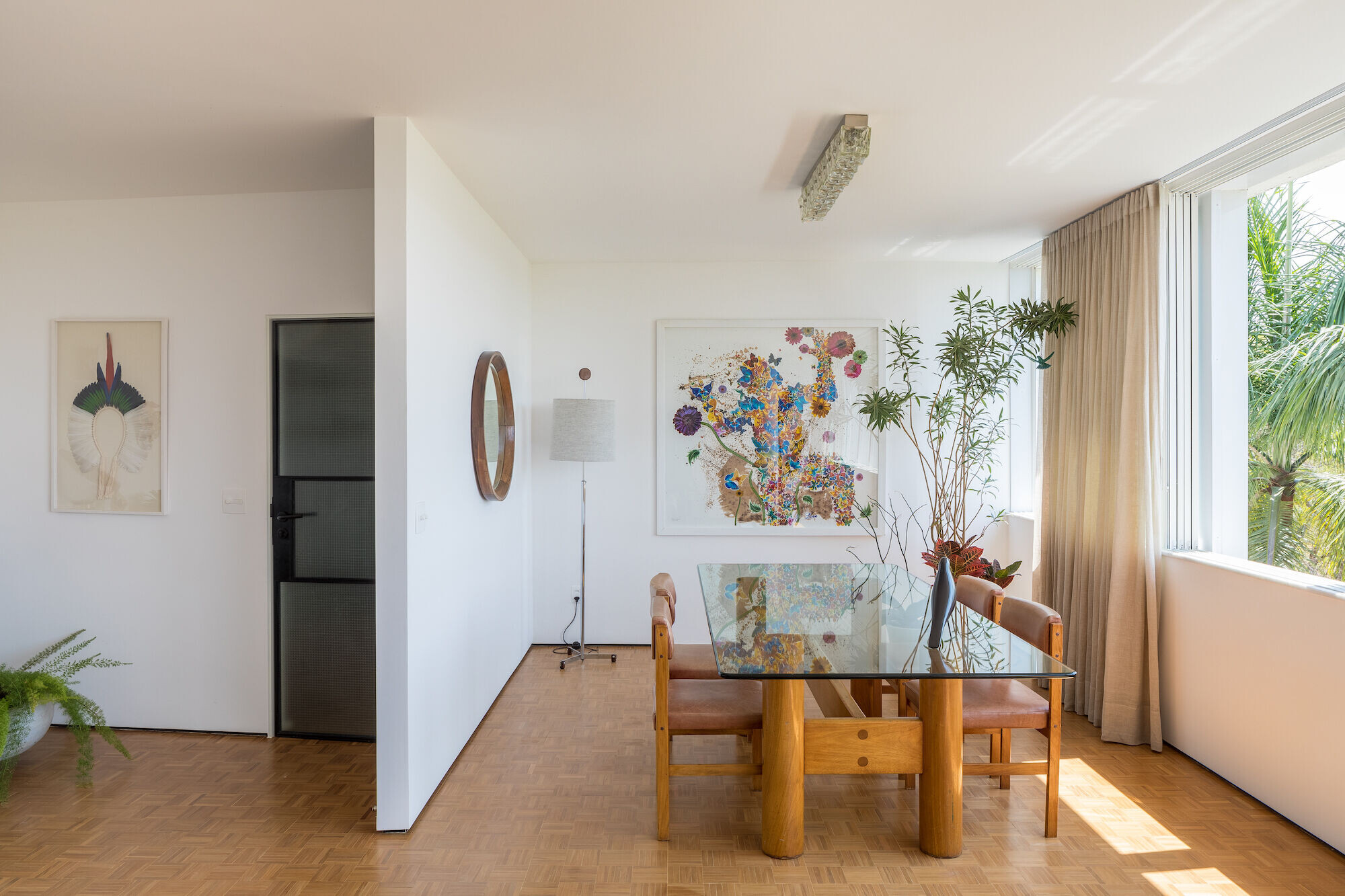 The original finishes of the blocks are fine: Brazilian white marble on the ground floor and guillotine-type wooden frames and shutters in the main façade. On the back façade ceramic cobogós with square cuts in concrete that frame the landscape.
As with the facades, the floor plan solutions of the apartments resemble those already used by Lúcio Costa in the Guinle Park in Rio de Janeiro, featuring a fluid spatiality, circular column in the living room and an art deco "atmosphere".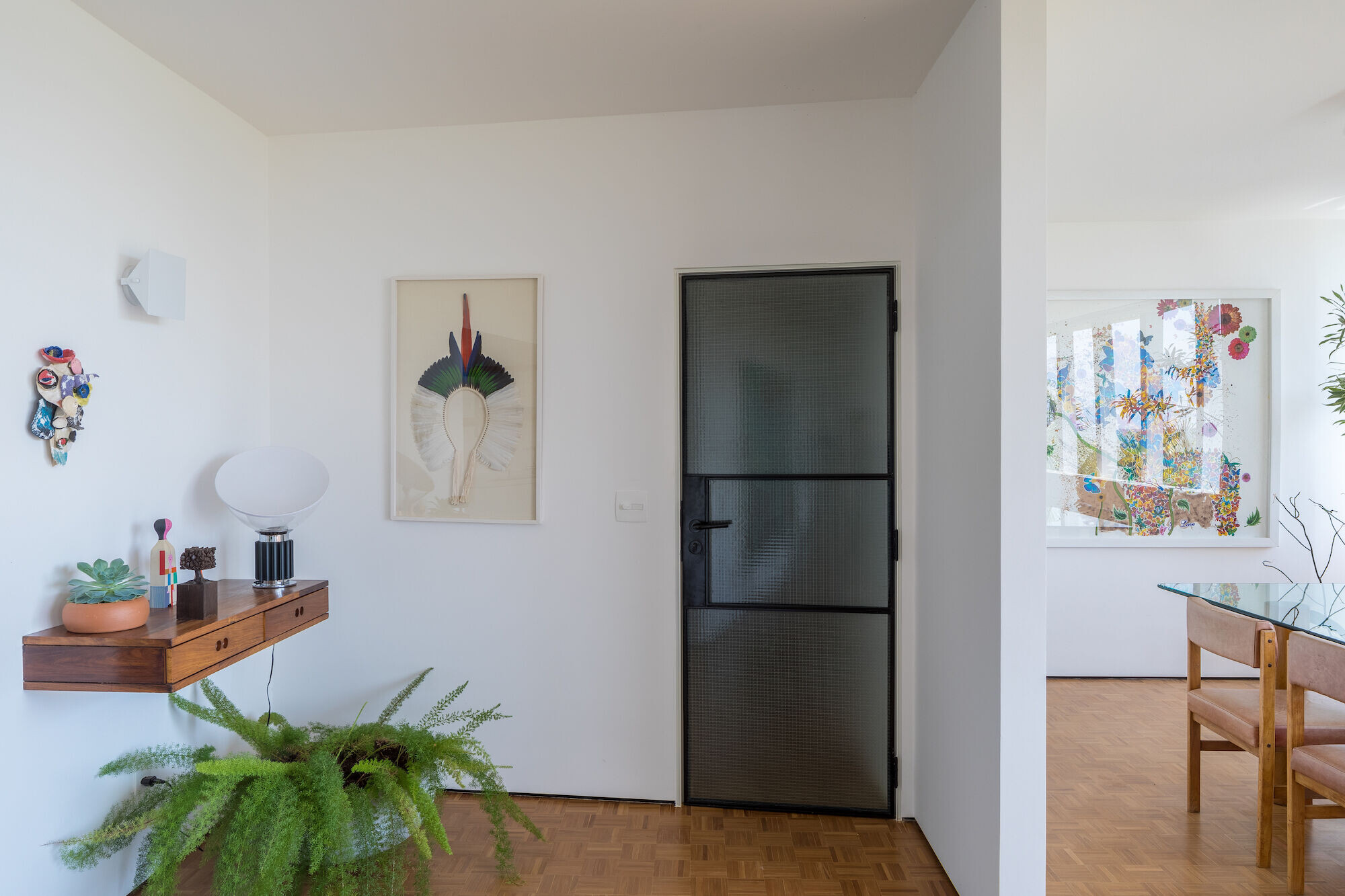 The objective of this renovation is to rescue essential elements that characterize the spirit of the apartment, propose new materials that harmonize with the original ones and adjust spaces for contemporary living, respecting the concept proposed by Hélio Uchôa.The apartment is found completely lacking in renovations from previous years. In addition to the original spatial solutions, coverings such as peroba wood flooring is back, white marble window sills in all spaces, the two mirrored bathrooms in the intimate hall has returned to the original position and plaster has being removed from the ceiling .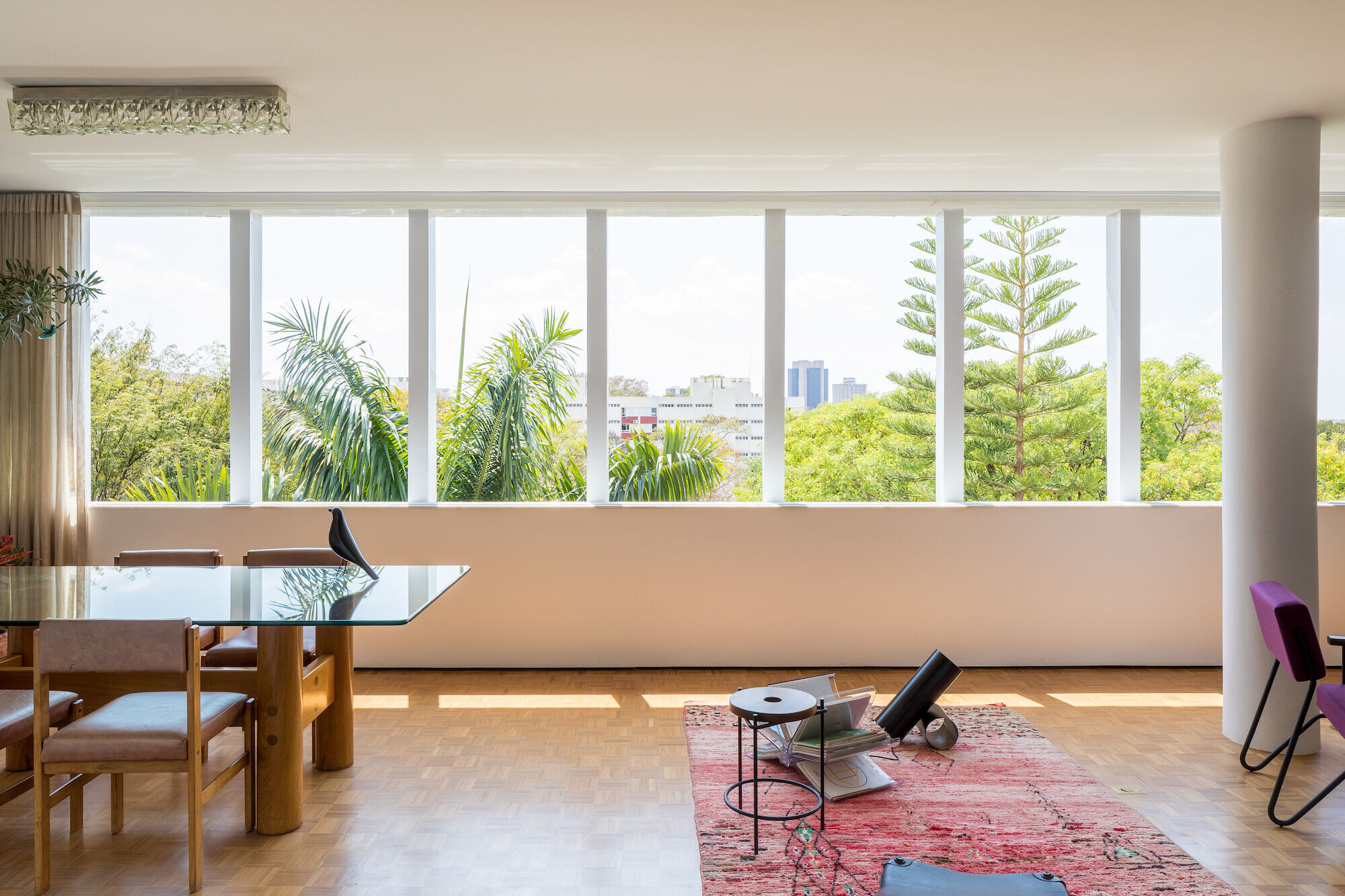 Originally, the rooms facing the ceramic cobogó and the service area had small square frames that coincided with the concrete cutout and tilting windows in a line above. To enhance the cobogó visibility, the external views and improve natural lighting and ventilation, walls has being reduced up to the height of a bench and sliding frames up to the ceiling has been added.
The concept of walls in loose planes is maintained and highlighted by the inverted baseboards that run through all spaces and make the walls "float". The doors receive metal portals and translucent entrance door allows light to enter the entrance hall. The expansion of the kitchen allowed for a more playful use with a dining and support table and an indigenous net in the service area.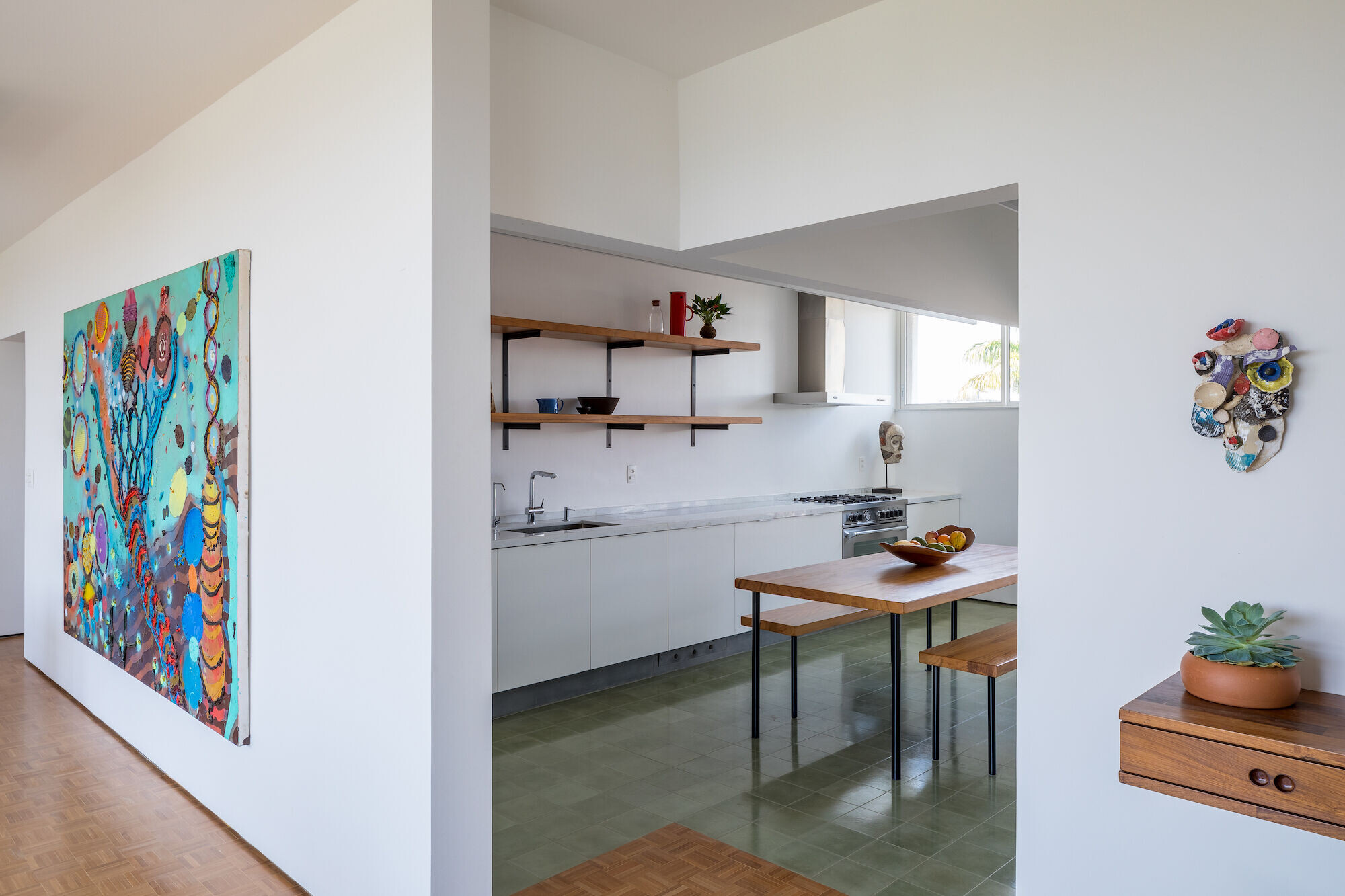 The color of the hydraulic tile floor has chromatic continuity with the green of the exterior. The walls follow the original white color that highlights artwork, furniture and the landscape. The windowless bathrooms suggest the moment of introspection and are covered with "Aqua marine' stone on the floor and wall following the same layout as the original ceramics. The idea is to have the feeling of entering the seabed.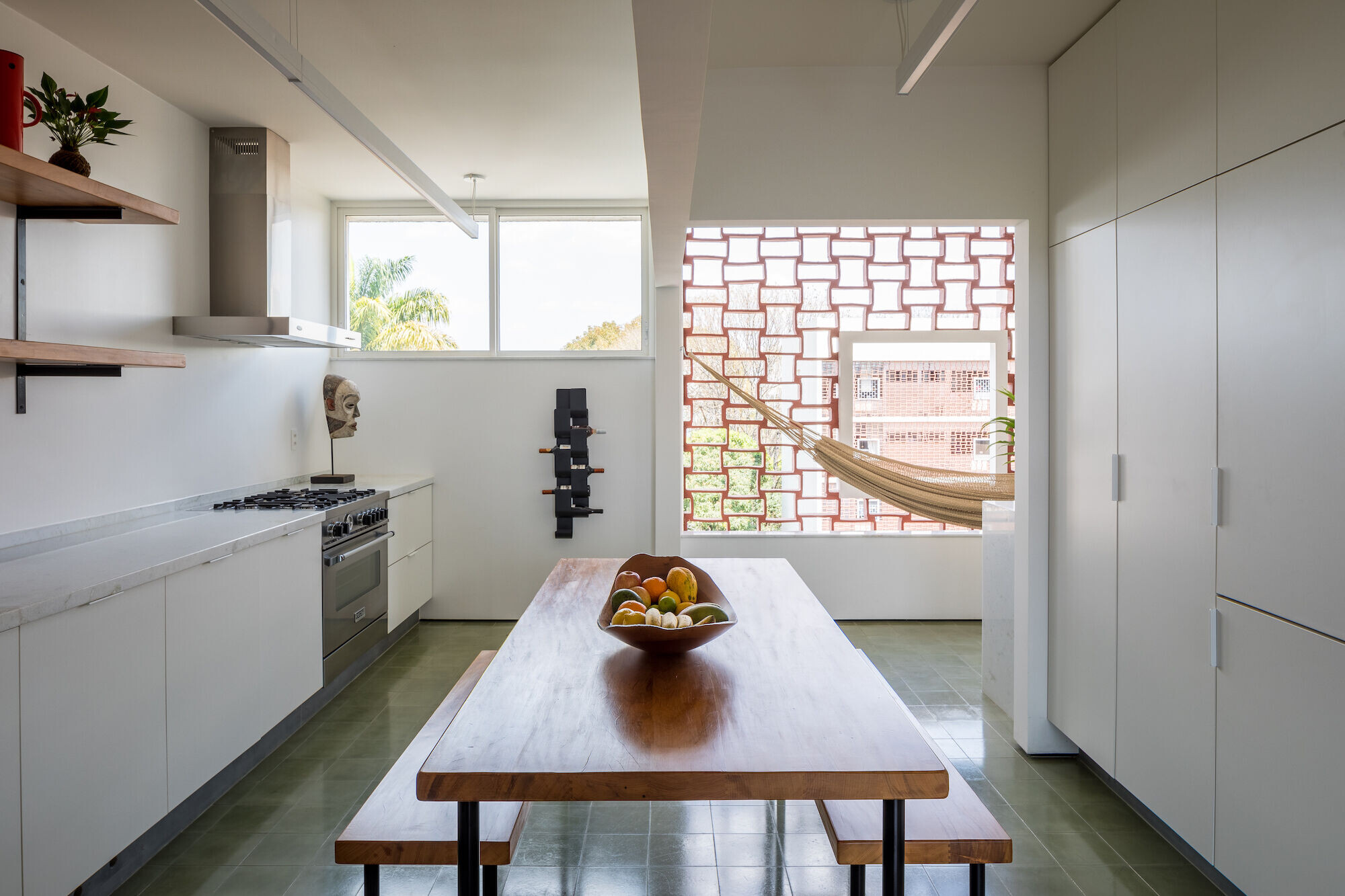 All spaces receive pieces designed by Samuel Lamas. The furniture is characterized by a mix of original pieces by Brazilian and international masters such as Sergio Rodrigues, Jean Gillon, Toshiyuki kita , Vico Magistratti and, as well as works of art, were chosen over the years to reflect the history of the resident.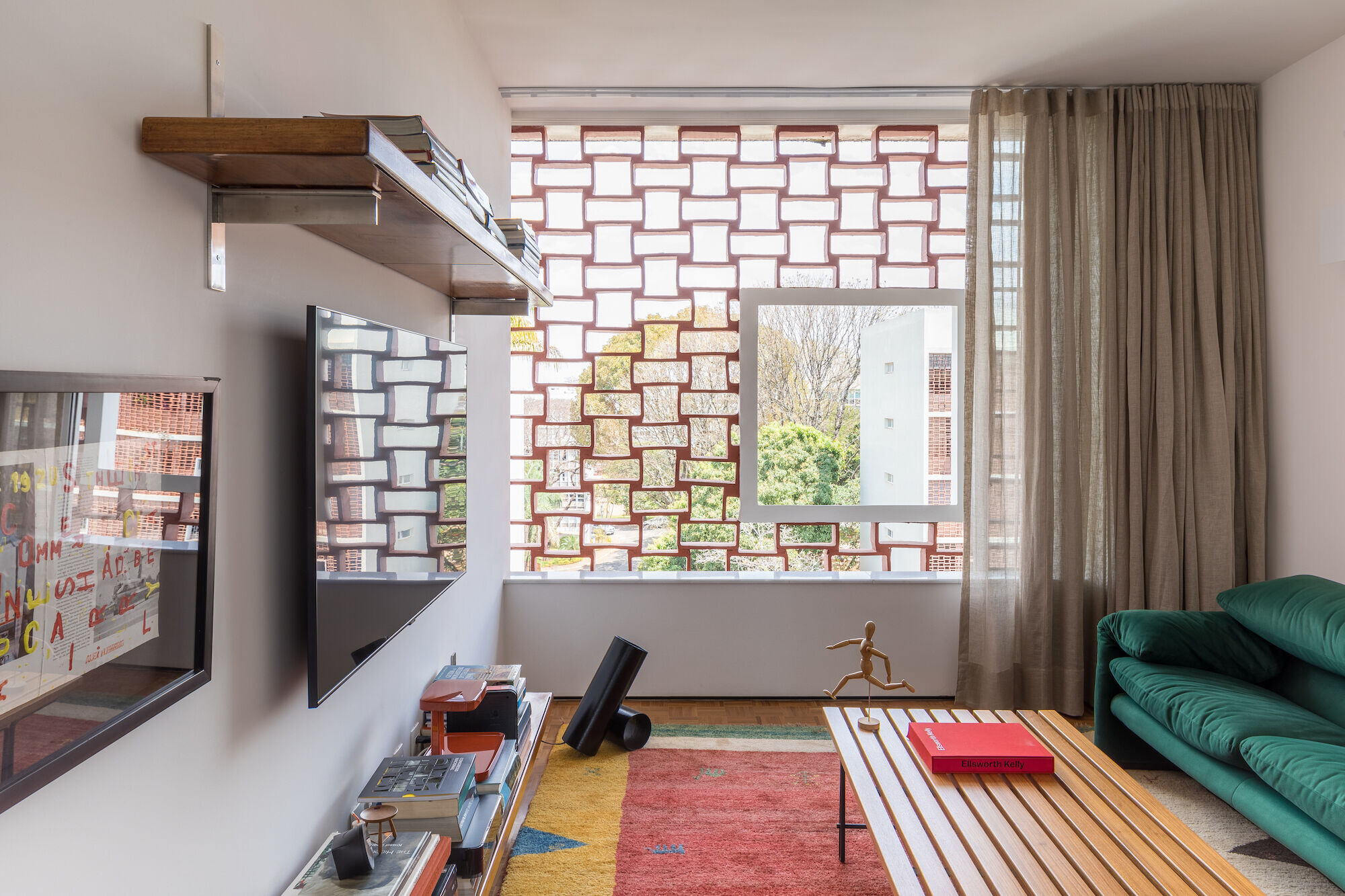 Team:
Architects: Equipe Lamas
Other Participants: Ademasso Rocha, Estrutural esquadrias, Madipe, Kitchens, Lamas design
Photographer: Haruo Mikami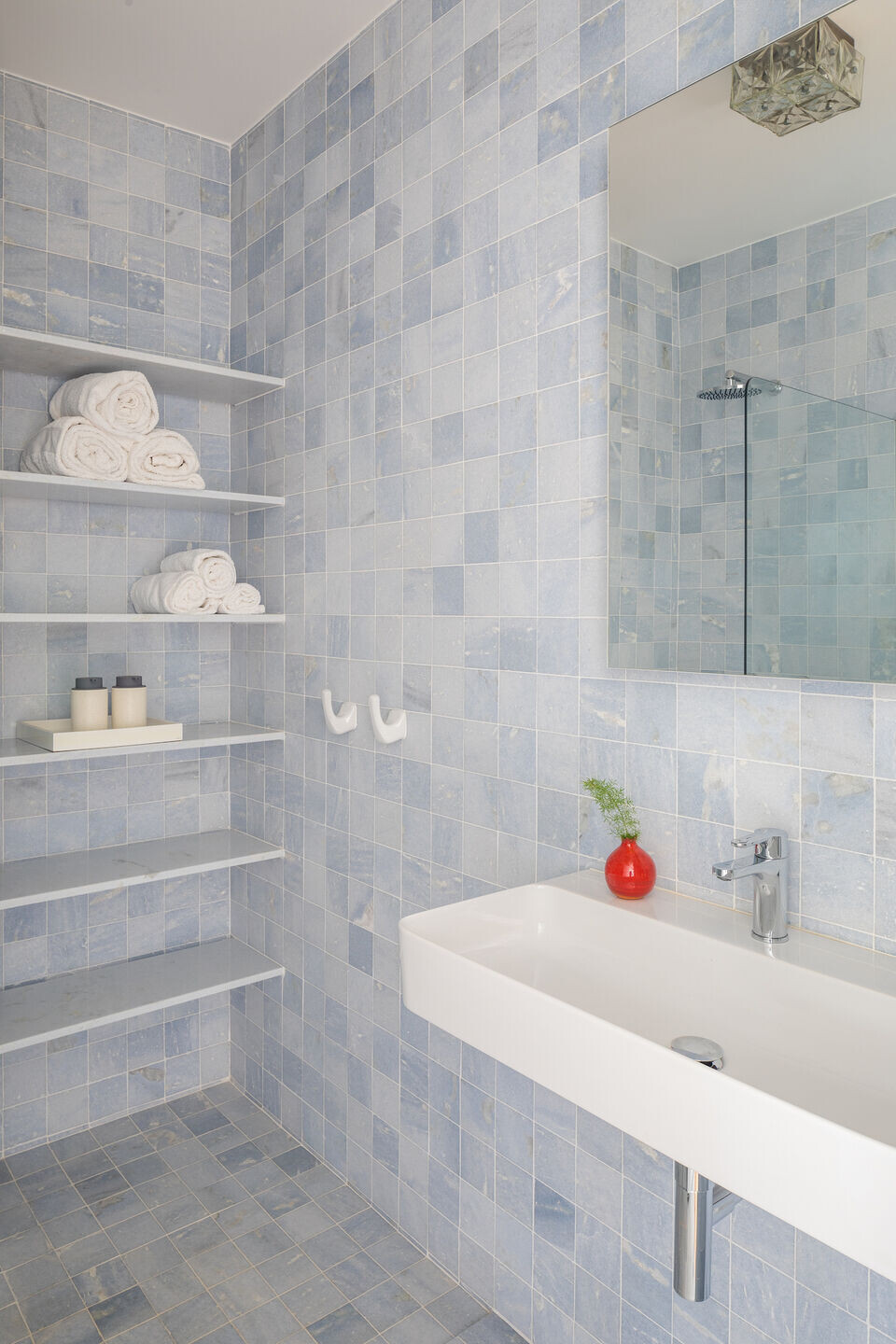 Materials Used:
Flooring: peroba wood parquet, madipe
Doors: solid door, Virgula zero
Windows: aluminio gold, estrutural esquadrias
Roofing: concrete
Interior lighting: reka iluminação
Interior furniture: lamas design