Lou Estela was born from the need to save and restore a typical mountain metato; a chestnut drying room, now unused, with a square plan, with stone walls and a wood and sheet metal roof. Its limited surface did not allow the insertion of the rooms necessary to satisfy the primary comforts of a private residence, the main destination desired by the client, making it necessary to insert an additional body that would integrate with the landscape and the surrounding context where the existing is not forgotten but rather consolidated and recovered by adding an extension, a body from scratch, totally in local wood that is pronounced towards the Piedmontese Alps.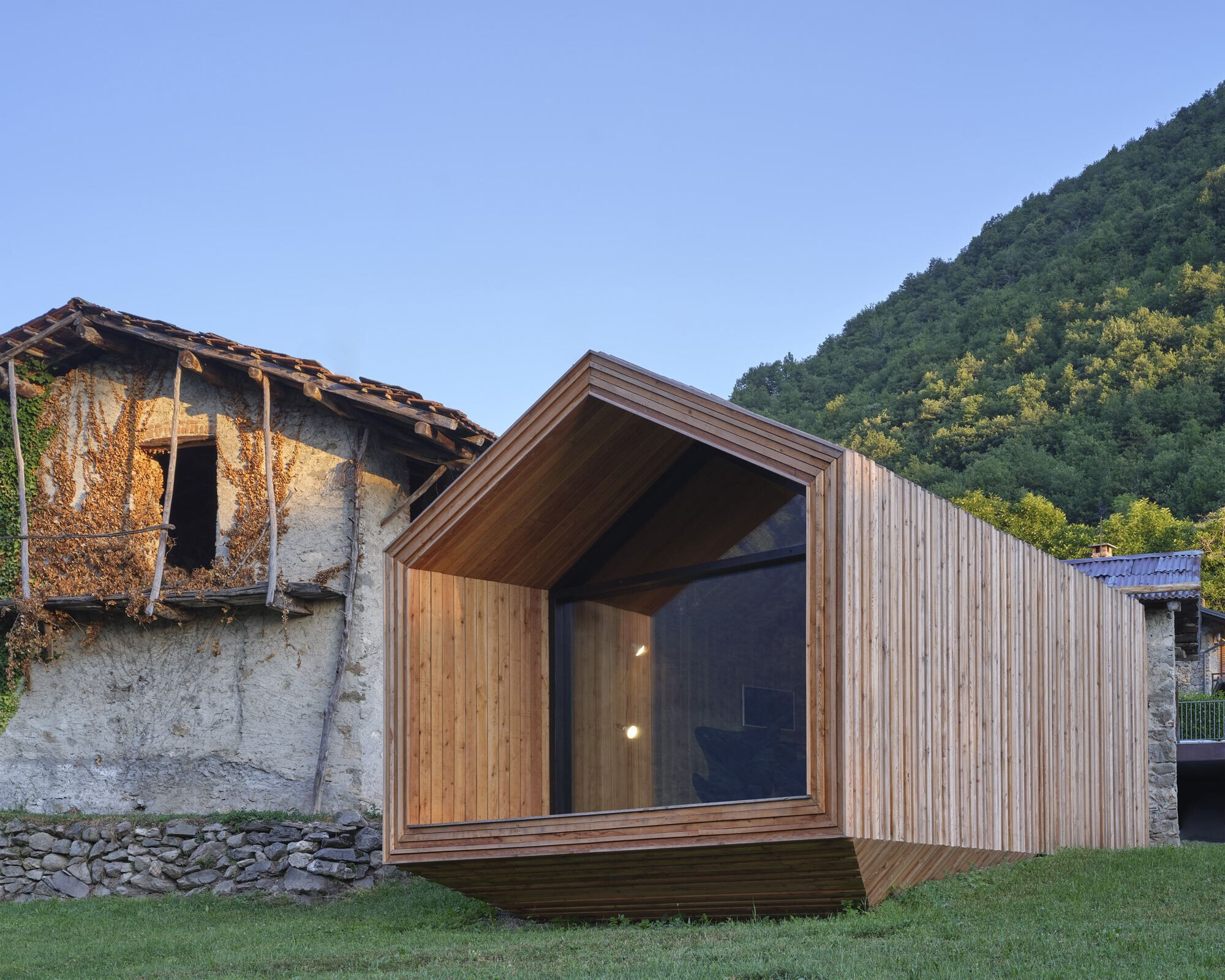 The new volume does not develop following the unidirectionality of the metato, but assumes an organic and slender shape, as if in search of solar lighting towards the south and the best views that the valley has to offer. This particular shape, together with the offset of the wooden planks on the facades and the tapering of the body itself towards the existing one, create movement and play, giving the structure dynamism. Despite the evident material contrast between the two elements, they interact harmoniously, placing the sleeping area in the existing one and the living area in the new component.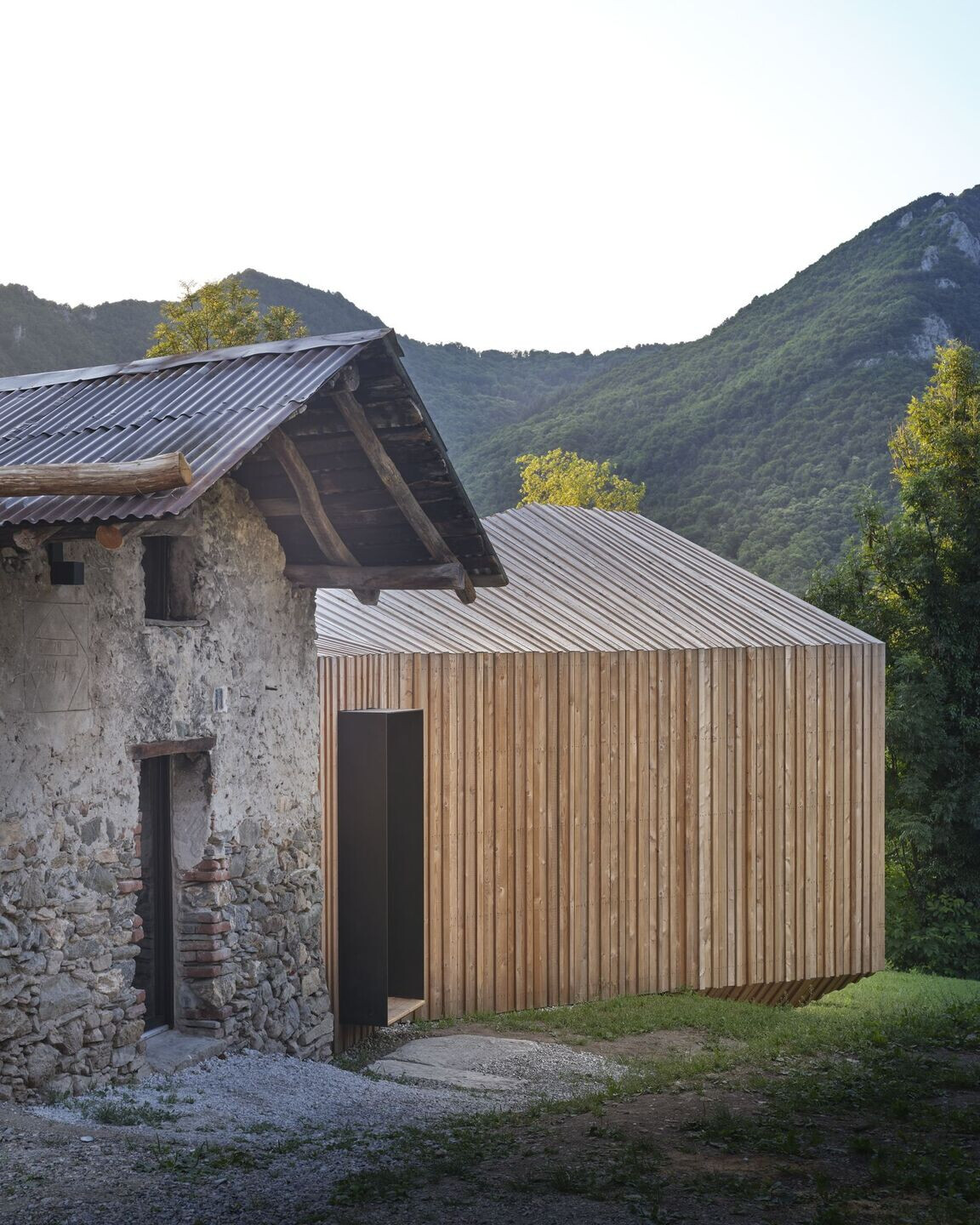 The placement in the context is given by the careful choice of the material: local larch, processed in a local sawmill and resistant to atmospheric agents typical of the mountain climate. External materials reflect internal ones; the sleeping area is treated with a dark finish that incorporates the blackening of the stone walls caused by the fumes from drying; the living area is finished with light oak wood panels to better accommodate the light coming from the large window. The point of union between the two structures houses a service block in white dry-stone walls, containing the bathroom inside and the kitchen and bedroom accessories outside.
The cover of the dryer was disassembled to insert a layer of hemp lime inside it, useful for insulation and then restored again as it was originally, a crawl space was also created on which a concrete platform was thrown as a finish for the flooring, also becoming the headboard of the bed and the steps that connect the sleeping area with the living area.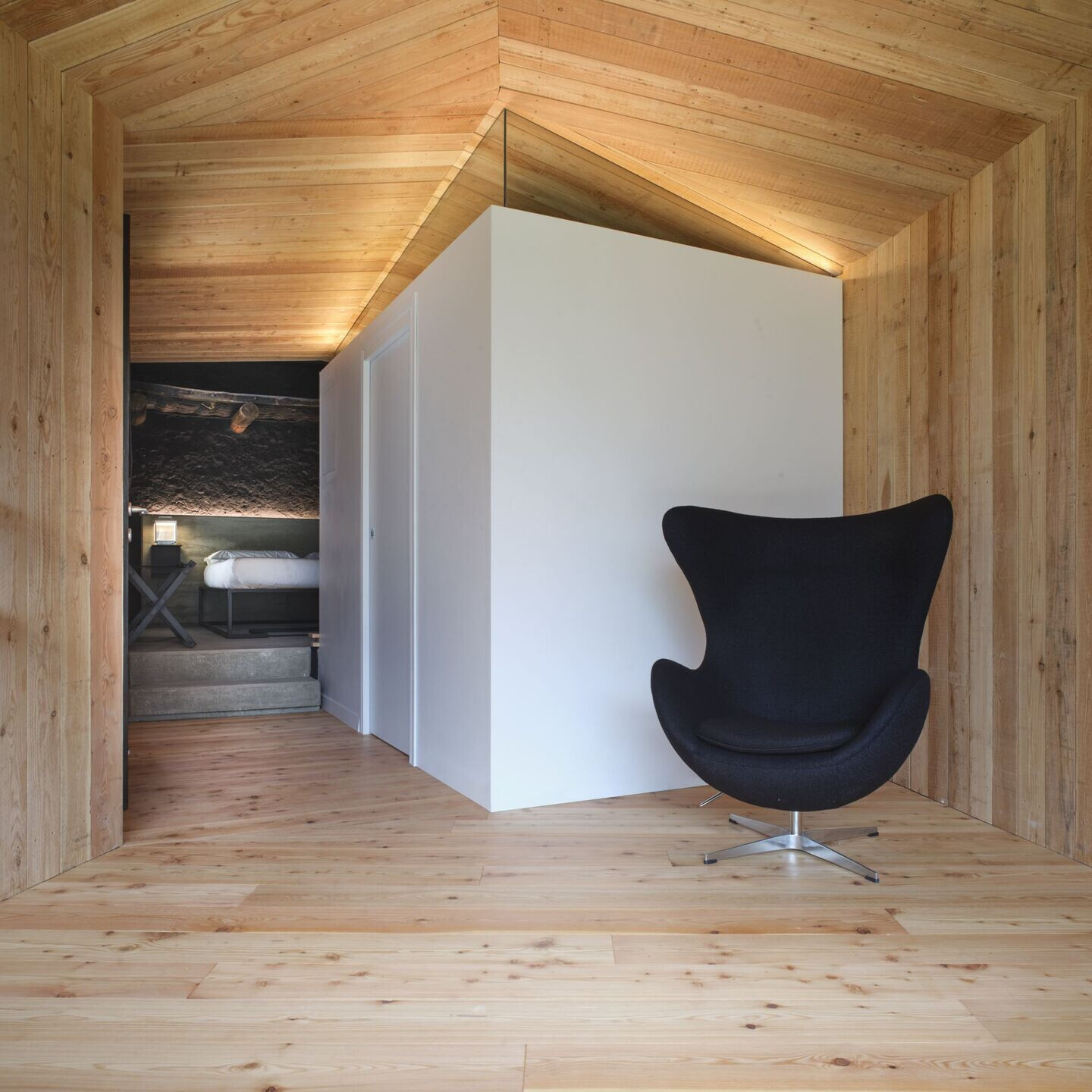 The new volume consists of a wooden supporting structure with an insulating interposed, mounted above a reinforced concrete base where the struts designed at different heights, once assembled, give the ridge line a sinuous course. Access opens on the east side through a black painted iron portal.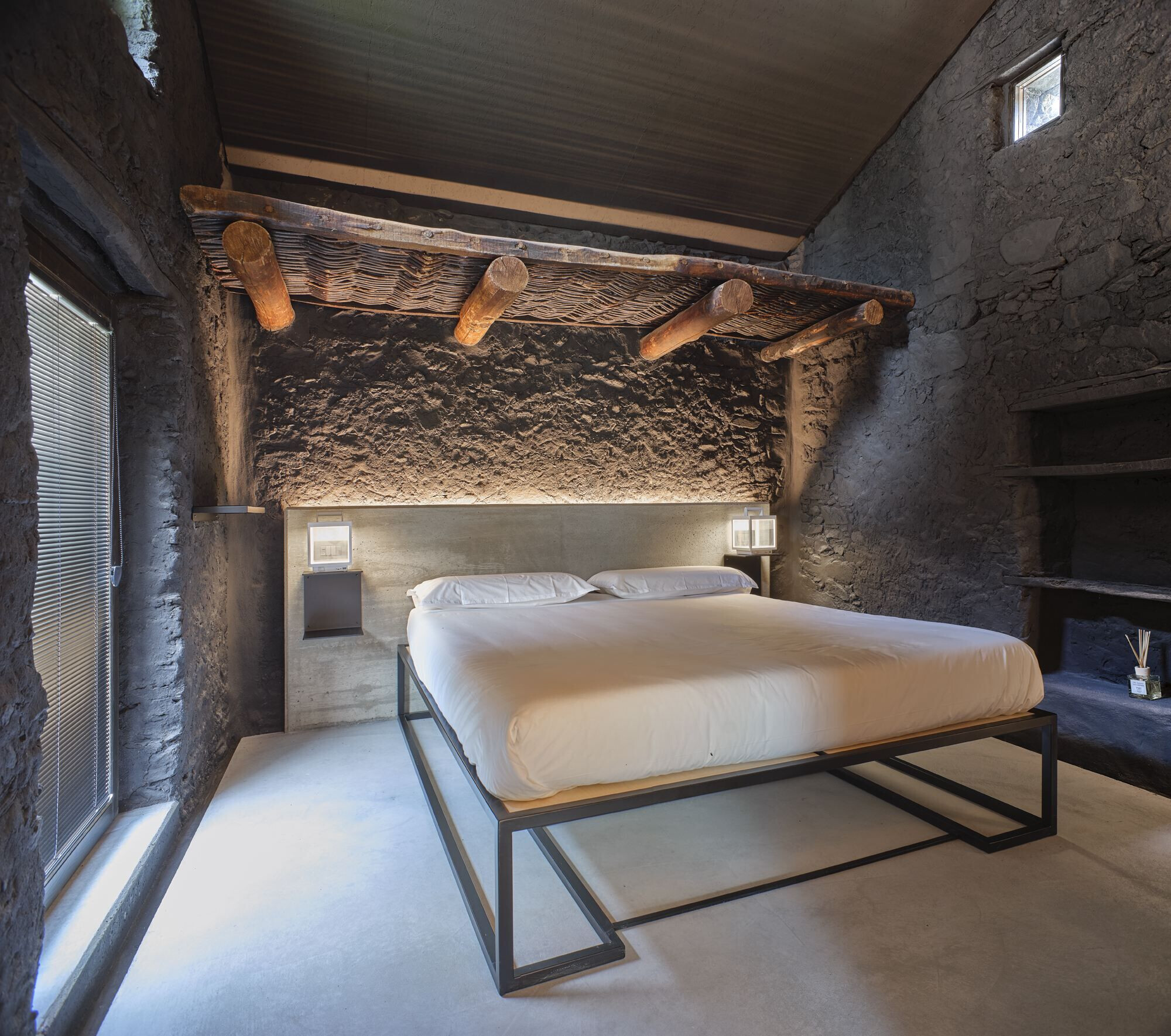 The choices that defined this intervention clearly want to underline the temporal difference between ancient rural architecture and contemporary architecture, according to the principles of distinguishability and reversibility of the restoration intervention.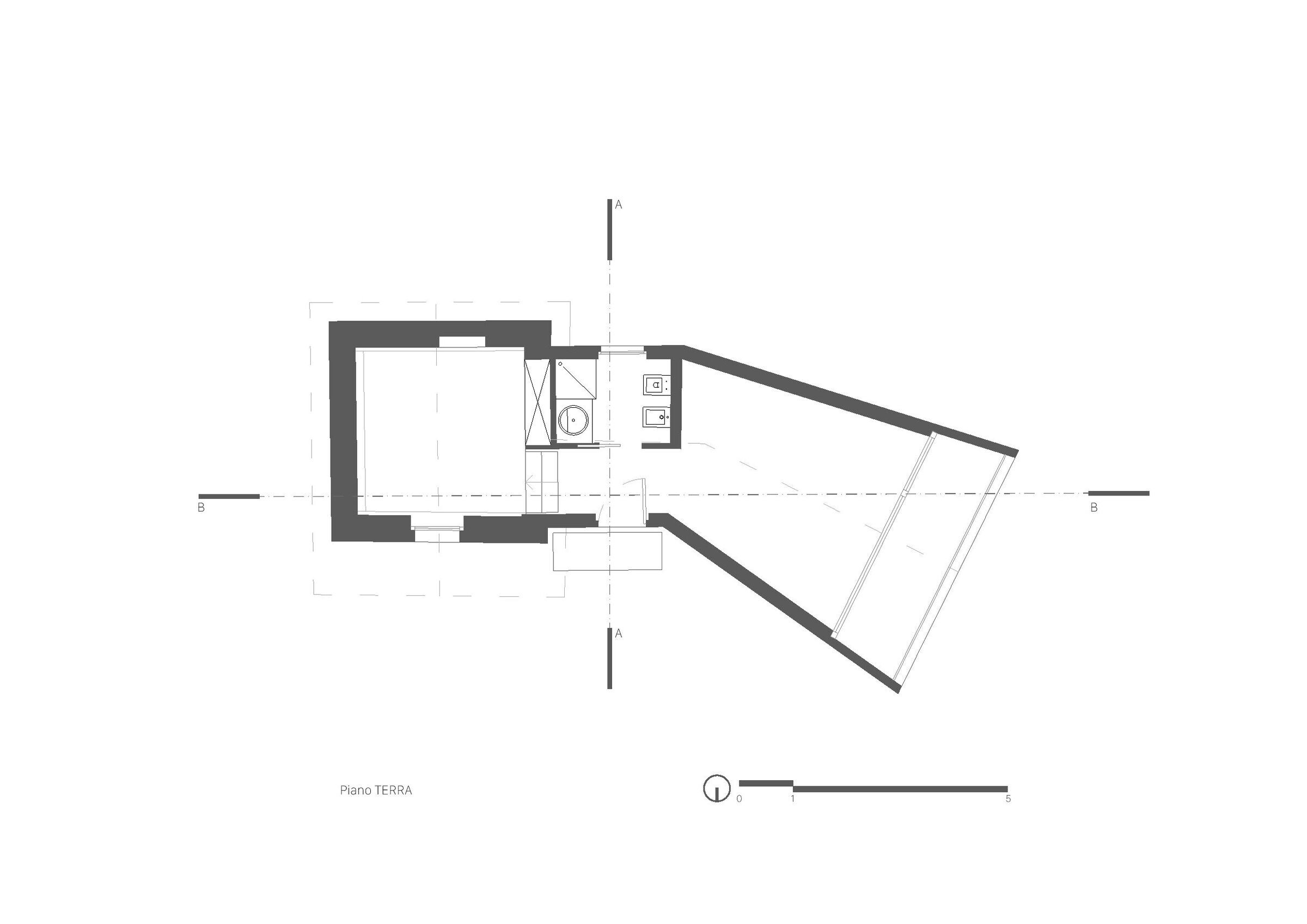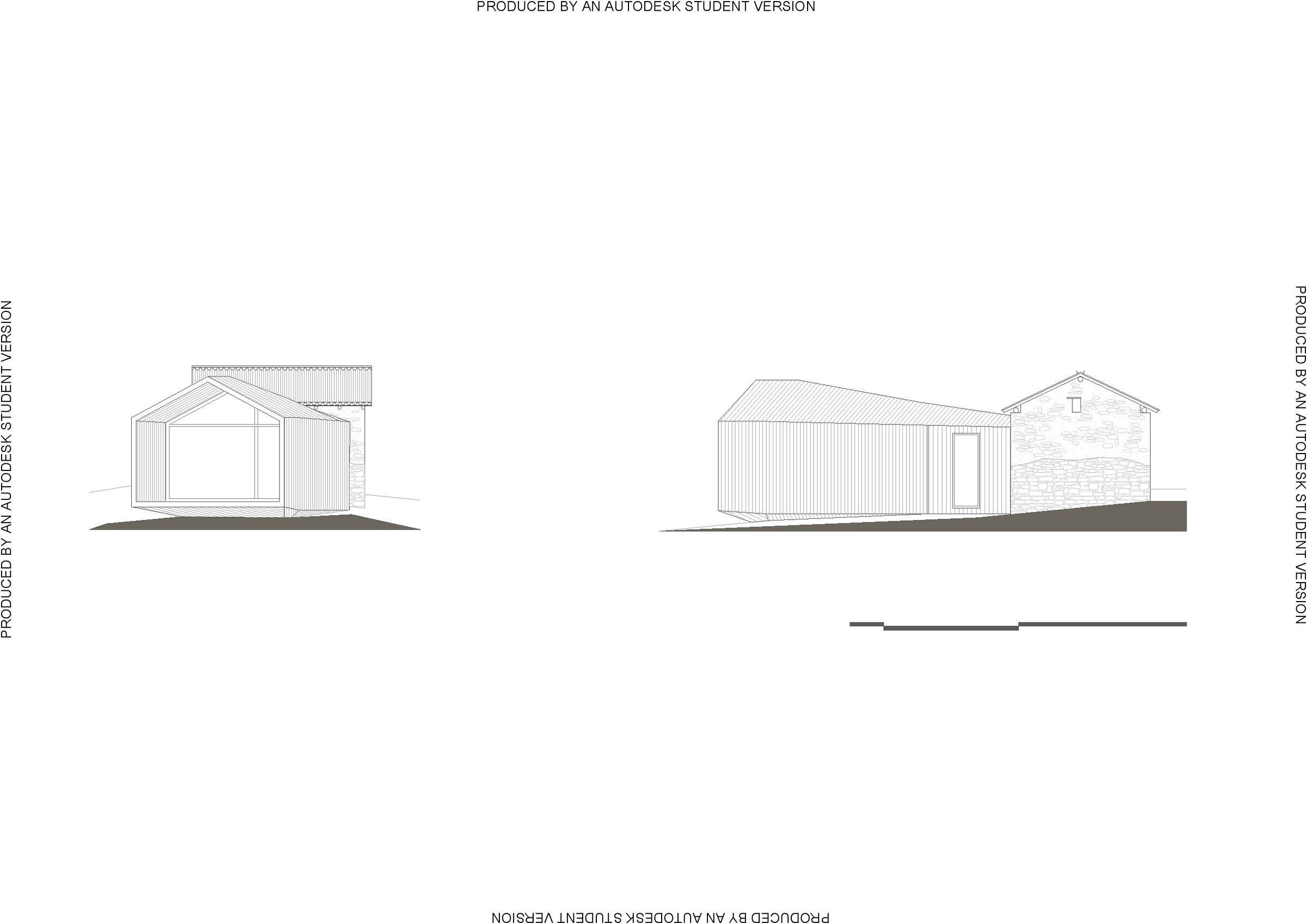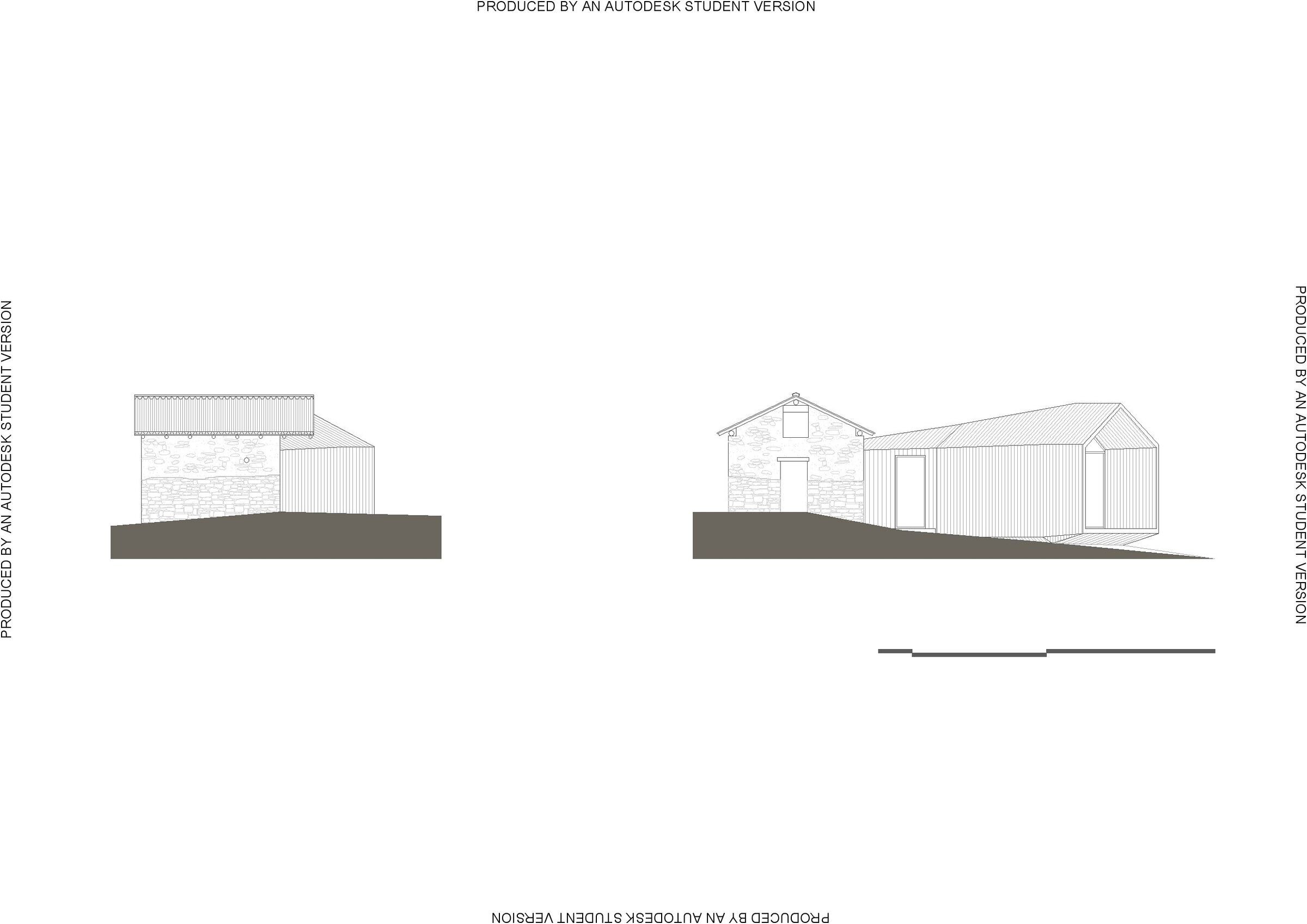 Material Used:
1. Facade cladding: Larch wood
2. Doors: Black metal
3. Interior furniture: Lounge Chair: Fritz Hansen – Egg Chair
Add more if available Table and chairs: Tulip - Knoll