Set amidst a lush coconut forest, the Visun Great land Art Villa designed by Shenzhen-based architects 31 design, integrates art, nature and life in a unique synthesis. The site environment encourages the users to meander through the lush trees to reach the serene retreat, immersed in nature.
The design reimagines leisurely luxury and adopts subtle elements, creating an interrelationship with nature. Framing views of the coconut wood, a meadow and a gentle stream, the house seamlessly brings the outside inside.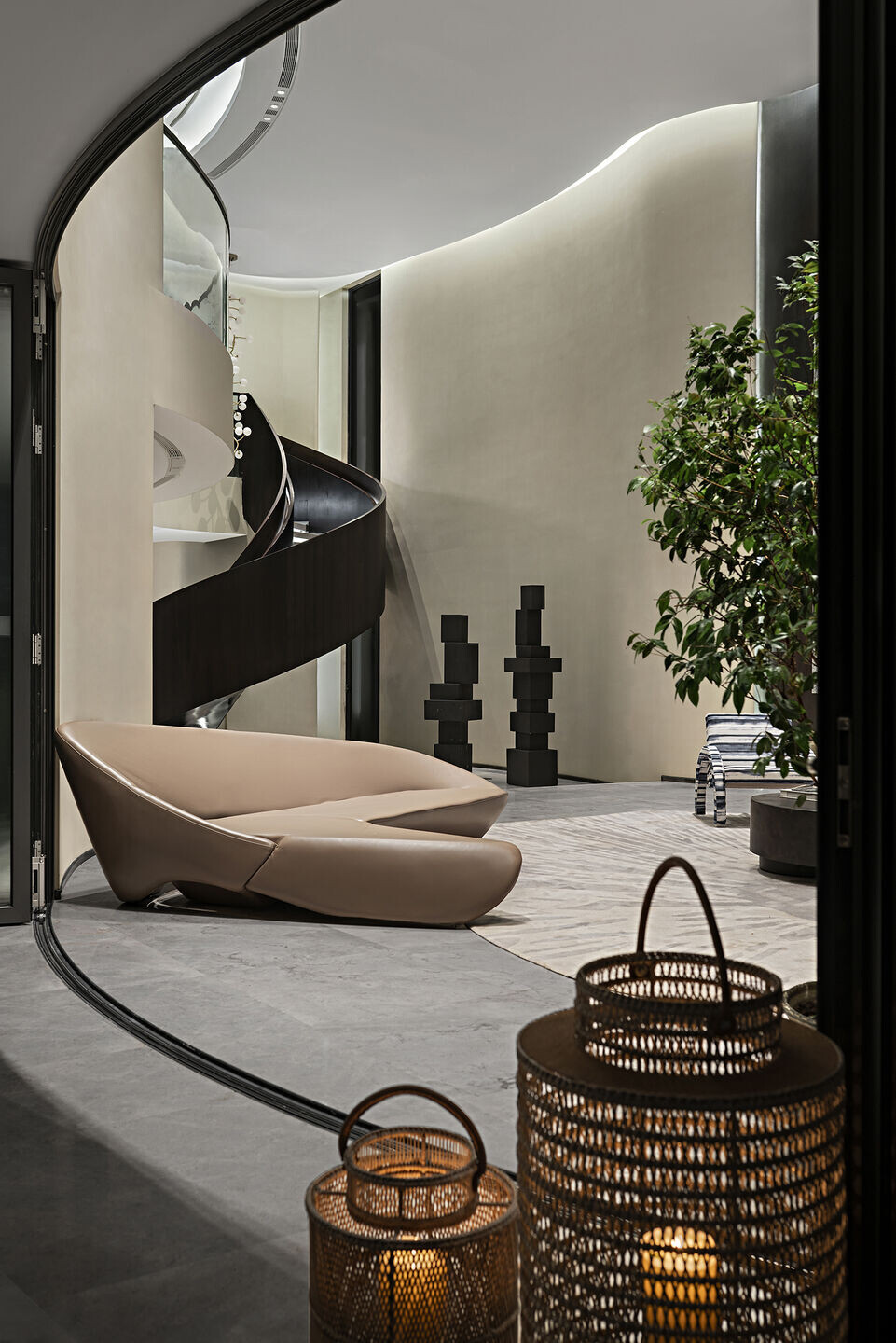 The natural environment becomes integral to the architectural layout and circulation routes, enhancing the microclimate of the house. Blurred boundaries between the spaces and the outdoors allow a fluid transition.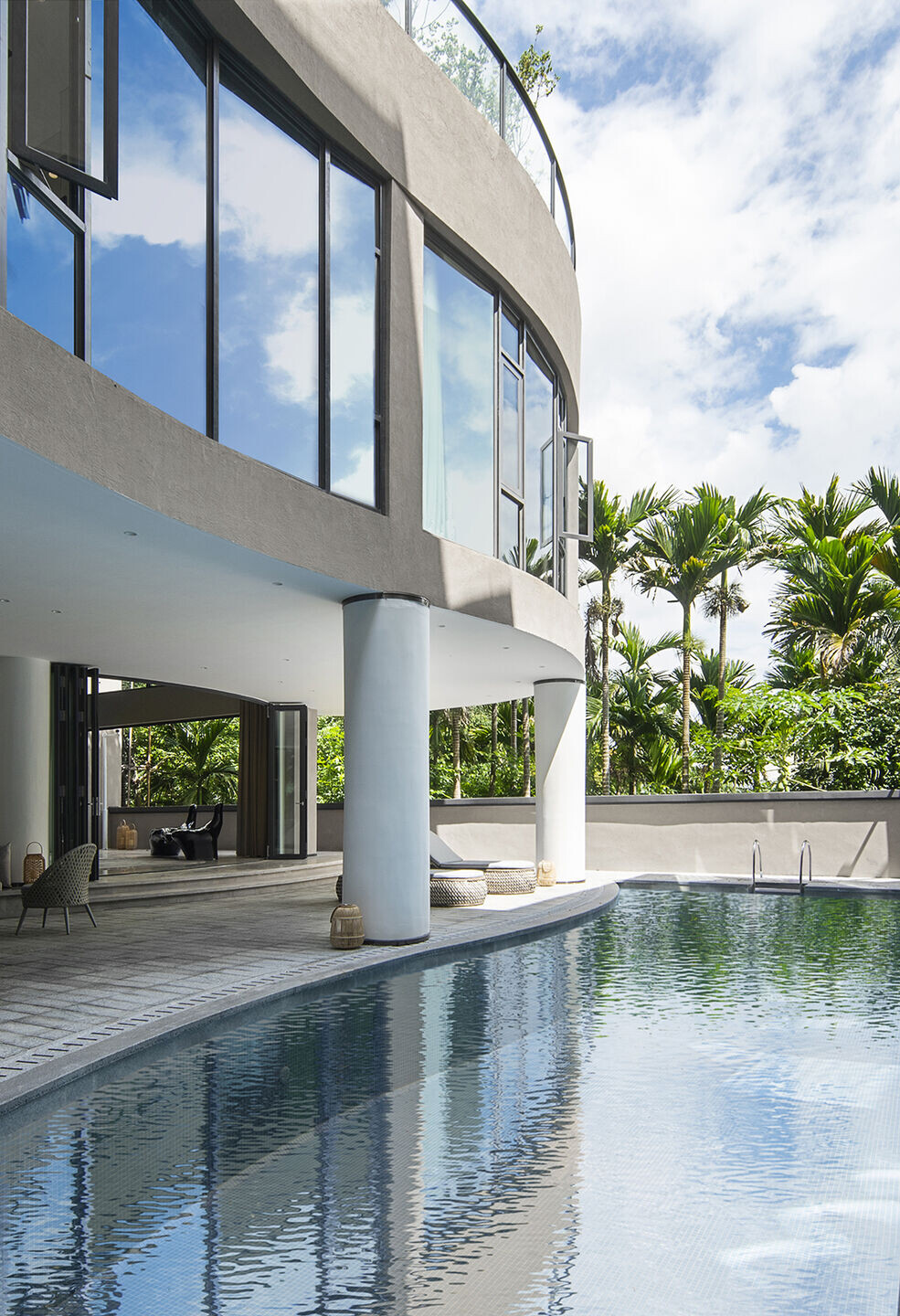 The use of rustic and natural materials creates a warm atmosphere. The outdoor leisure space comprises lounge chairs, a plastered sculpture, handwoven crafts and a coffee table, resulting in a relaxed ambience. To complement the tropical woods outside, a plant wall is built on one side of the swimming pool.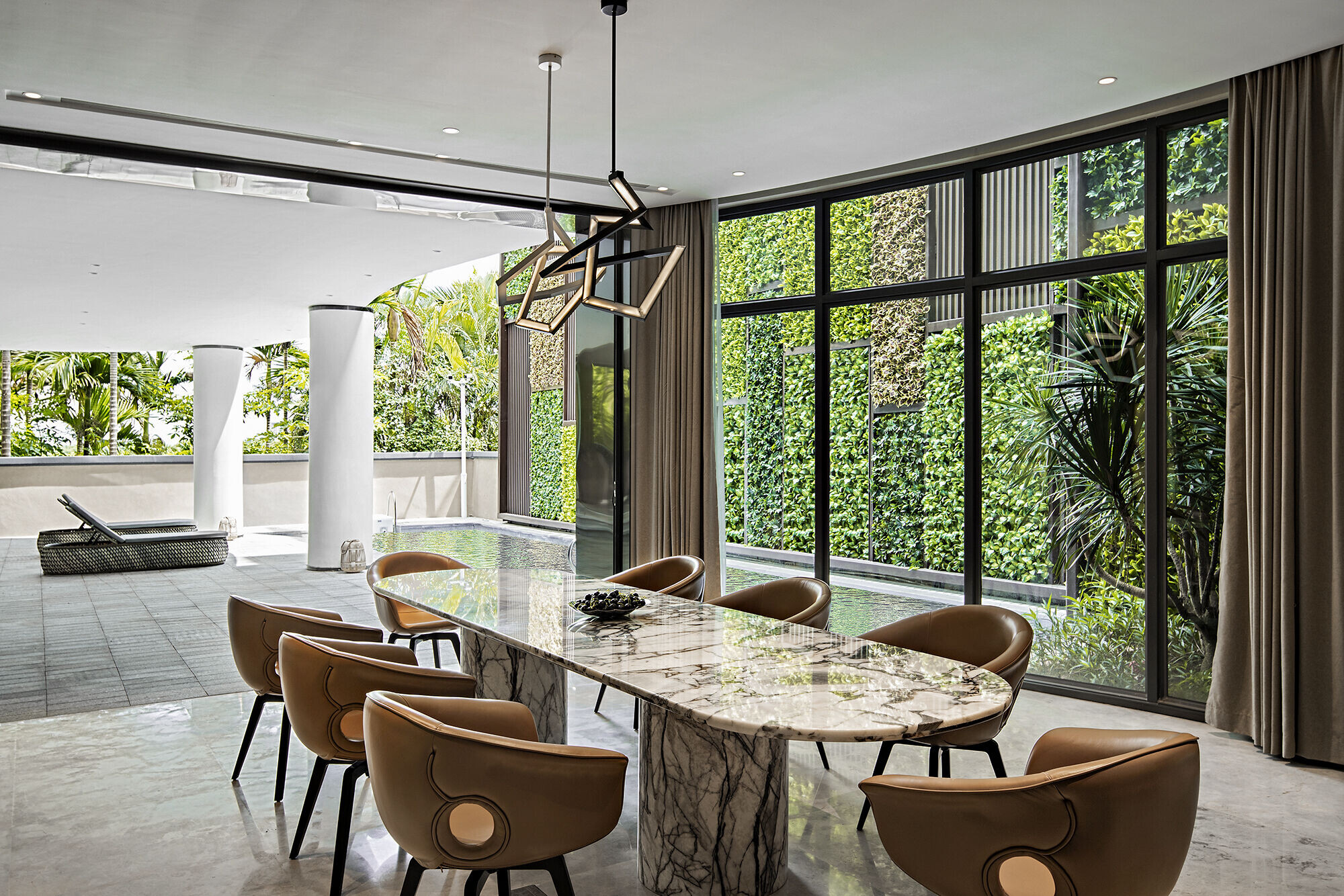 The dining room adjacent to the outdoor garden instils a poetic feeling as the changing daylight floods the space. Private spaces like the master bedroom and study room are on the second floor, connected via a sculptural spiral staircase.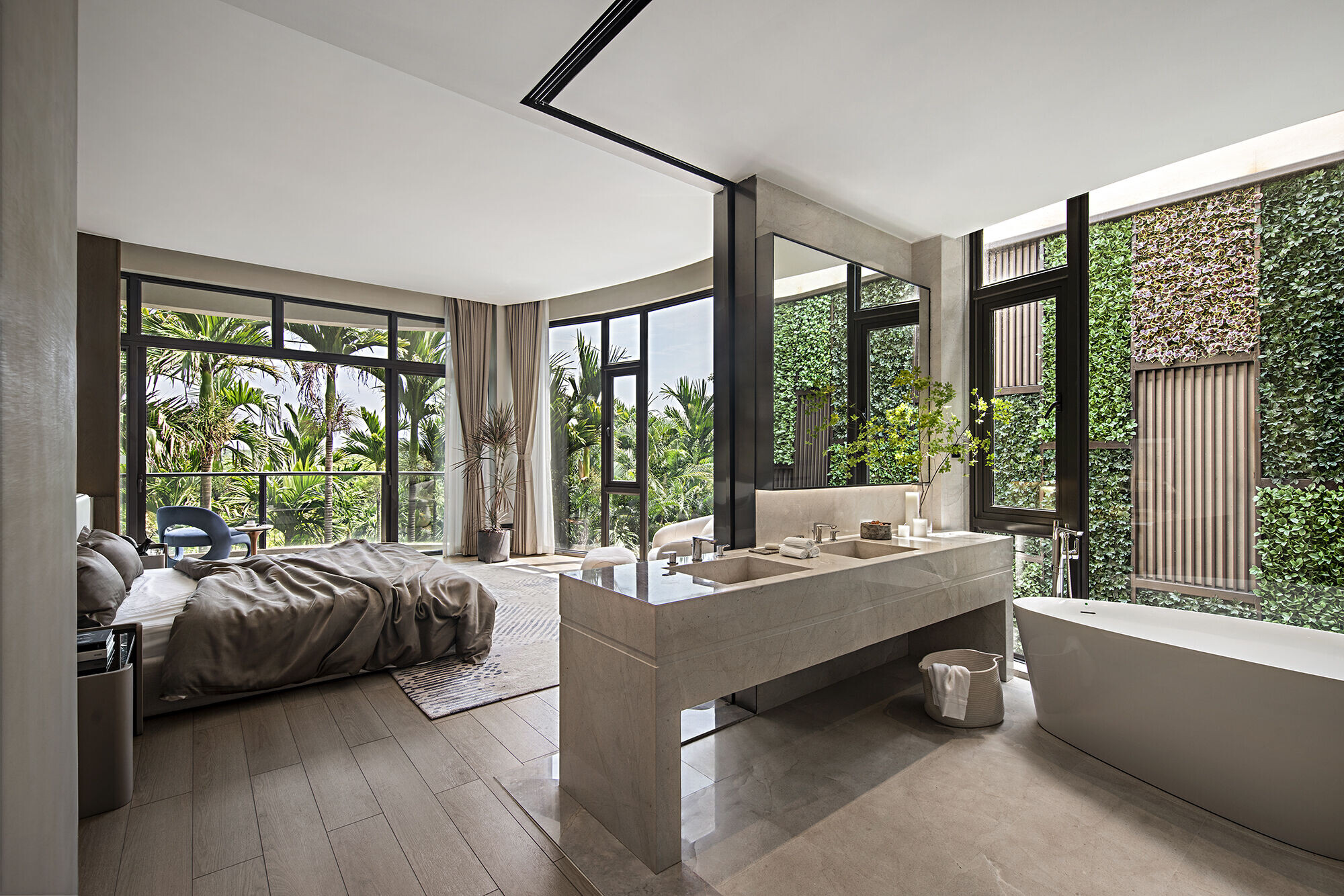 Therefore, the interior spaces that connect to the surrounding coconut forest offer a peaceful atmosphere that calms the mind.