Presenting a unique verticality, Bayhouse by Studio Rick Joy responds to the stormy and snowy weather conditions of the American northeast and reflects the local building tradition of large shed roofs while also inventing an aesthetic of its own.
The steep slate roof sheds rain and snow in the same way as the seventeenth-century wood-shingled houses of the area. The horizontal white-painted, clapboard wood siding typical of seaside homes in the area is however here reinterpreted as stacked white granite with hand-carved sloped windowsills and thresholds.
The ceiling on the interior follows the same form as the roof itself, sloping up toward two copper-lined belvederes – one over the living room, the other over the kitchen/dining area. During the day, sunlight filters through, lending a softness and warmth to the hand brushed wood beams and flamed stone of the interior.
Southern views toward the water became a primary focus of orienting the house, offering an optimal passive solar condition with additional consideration of sun angles for waking in bed, spending the day in the social spaces, and enjoying afternoons on the screened porch.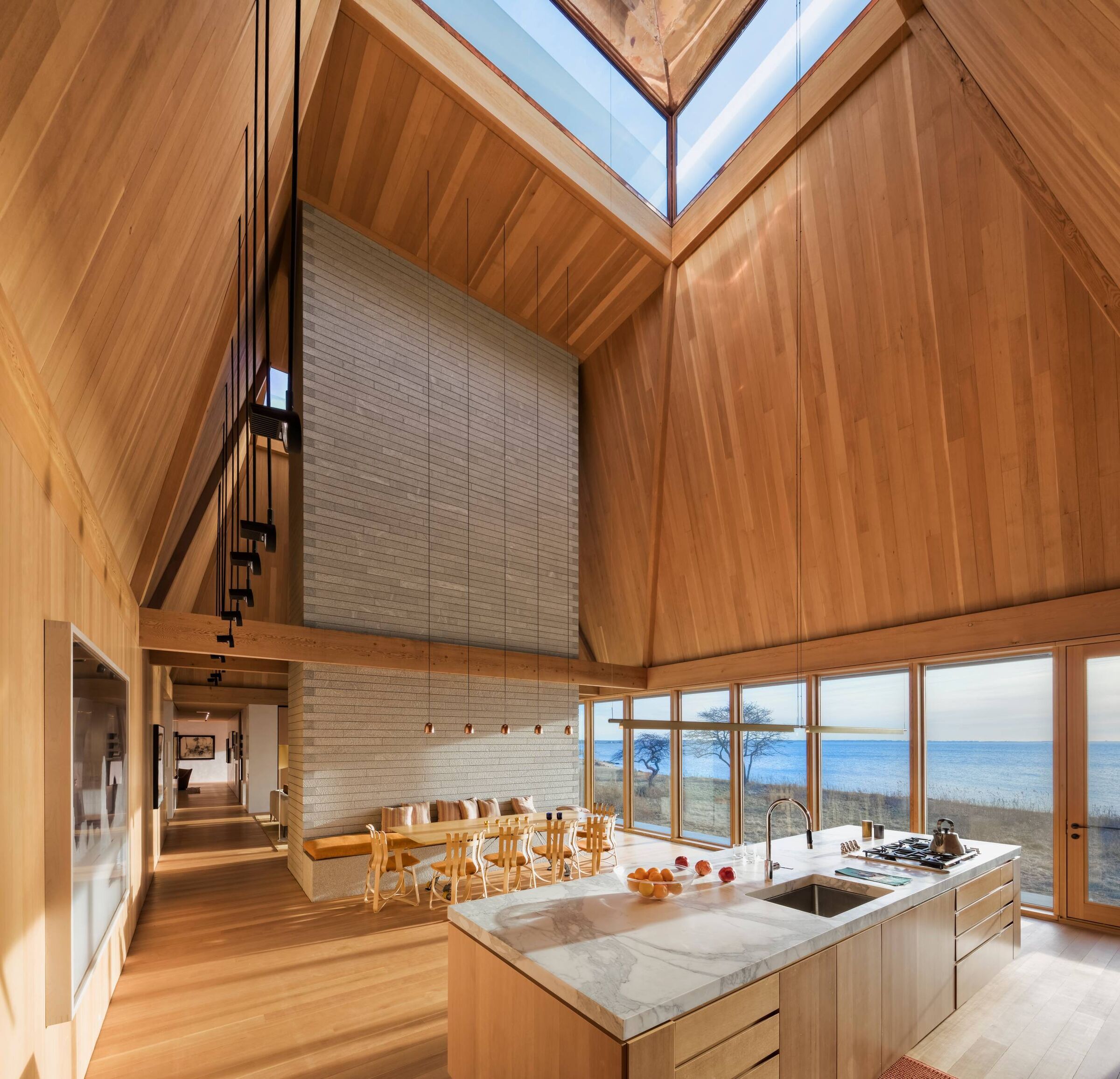 The exterior of the home is built with 4-inch high, 5-inch deep white granite. The interior is finished with a warm and contrasting Douglas fir. 'Our team aspired to create a long-lasting home, sustainable in its quality materials and high-quality construction,' the architects say.