Well-designed interior spaces are one of the many reasons for the ongoing popularity of patisseries. In line with this, the Matisse Patisserie in Podujeva provides comfort, relaxation, and useability alongside light, music, and a nostalgic atmosphere that celebrates the energy and simplicity of Matisse's work.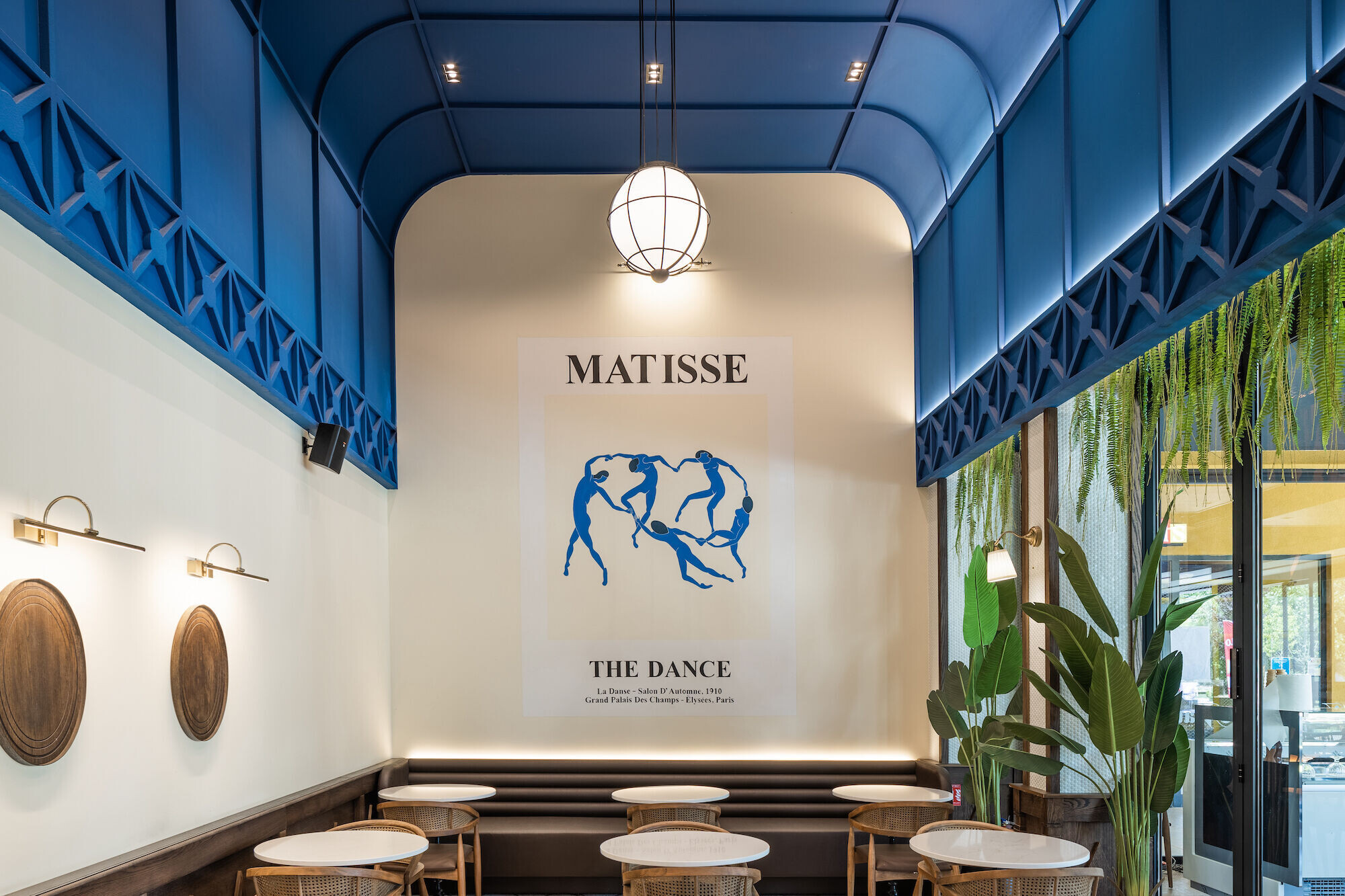 The design by NOMMA studio features a 150 m2 pastry shop and café, with about 60% dedicated to seating and 40% to service areas.
The grand floor-to-ceiling height within the existing space affords the possibility of a detailed ceiling that stands out as a showcase element. The ceiling's blue colour is powerful and dominant while harmonizing with the wood used elsewhere throughout the space and the black and white mosaic floor.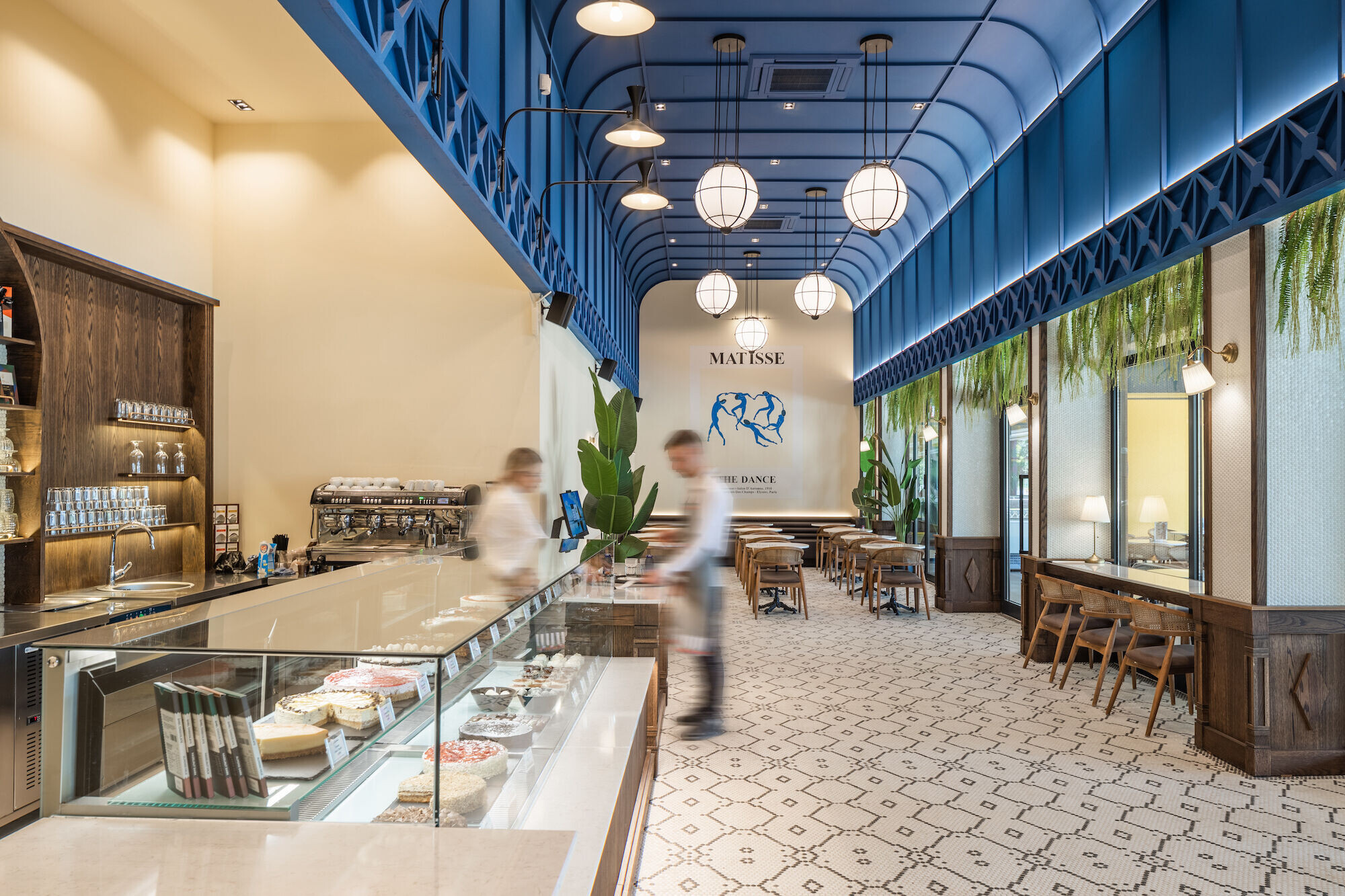 And, of course, befitting the name of the Matisse bar, the walls showcase the works of Henri Matisse.