NL Architects won the competition in 2007 through a public vote. Twelve years in the making the building marks an attempt to reinvent the public building by integrating the library, the museum, a conference center, and cinema into one. NL Architects intends to blur the boundaries between the programmatic elements by creating a series of public squares for unexpected crossovers.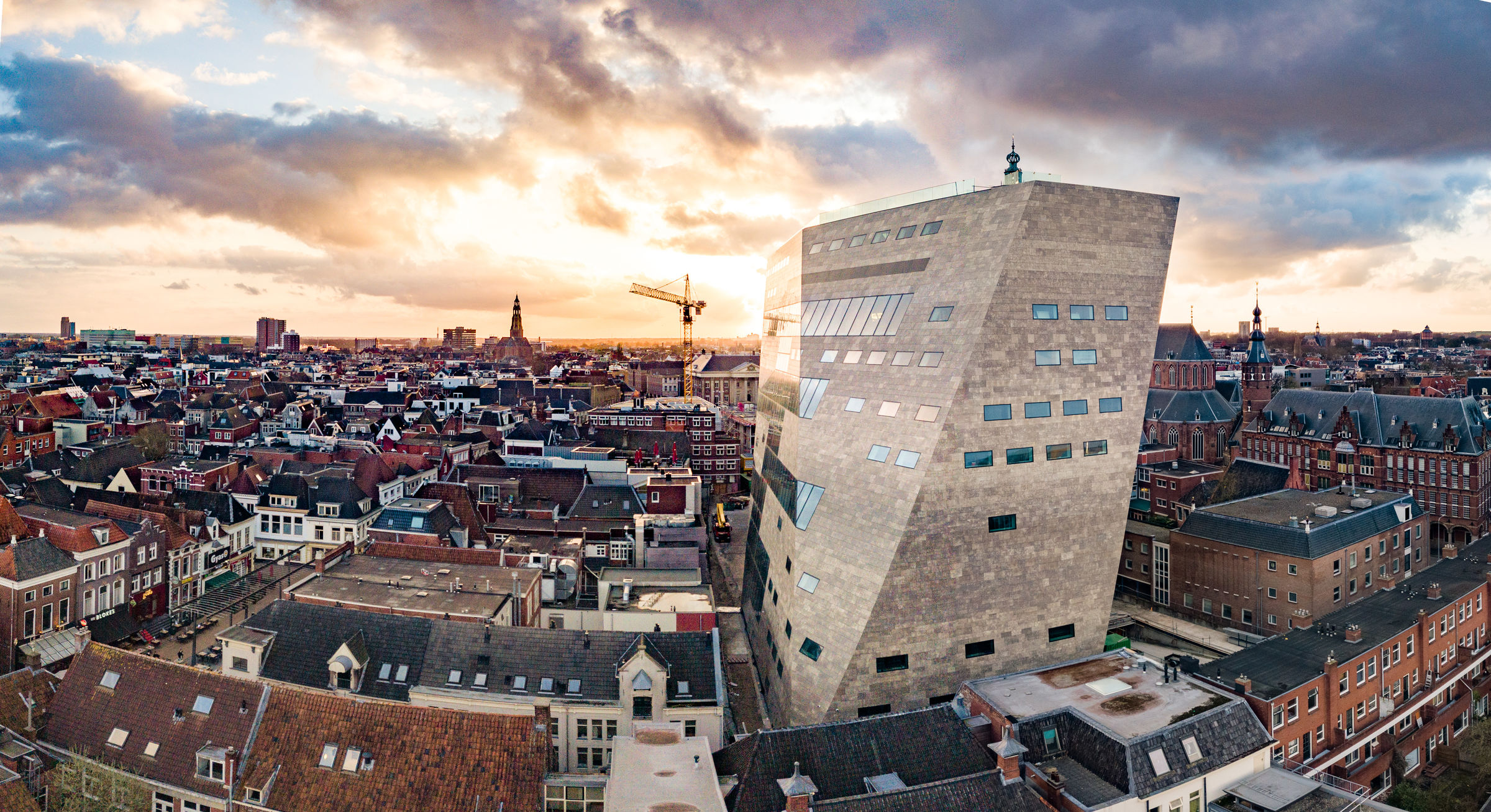 The large monolithic shape is tapered to reduce weight and sliced to create the entrances. Inside the mass a glazed void with horizontal tentacles is cut out to mark the public squares and offer visitors panoramas on the Groningen city center.
Alongside the library, cinema, conference center and museum, the building will house a debate center, exhibition space, education, tourist center and a variety of event spaces. The literal highlight is the roof terrace where cinema goers can watch movies on the roof.
NL Architects created a new square, aptly named De Nieuwe Markt, in front of the building. Underneath a parking garage accommodates 380 cars and 1,250 bicycles. Last Wednesday an LED work by artist Nicky Assmann was unveiled inside the garage.