NL Architects (Amsterdam) designed the Forum Building. Their design was selected in 2007 by city residents and a professional jury out of seven designs by international architectural firms.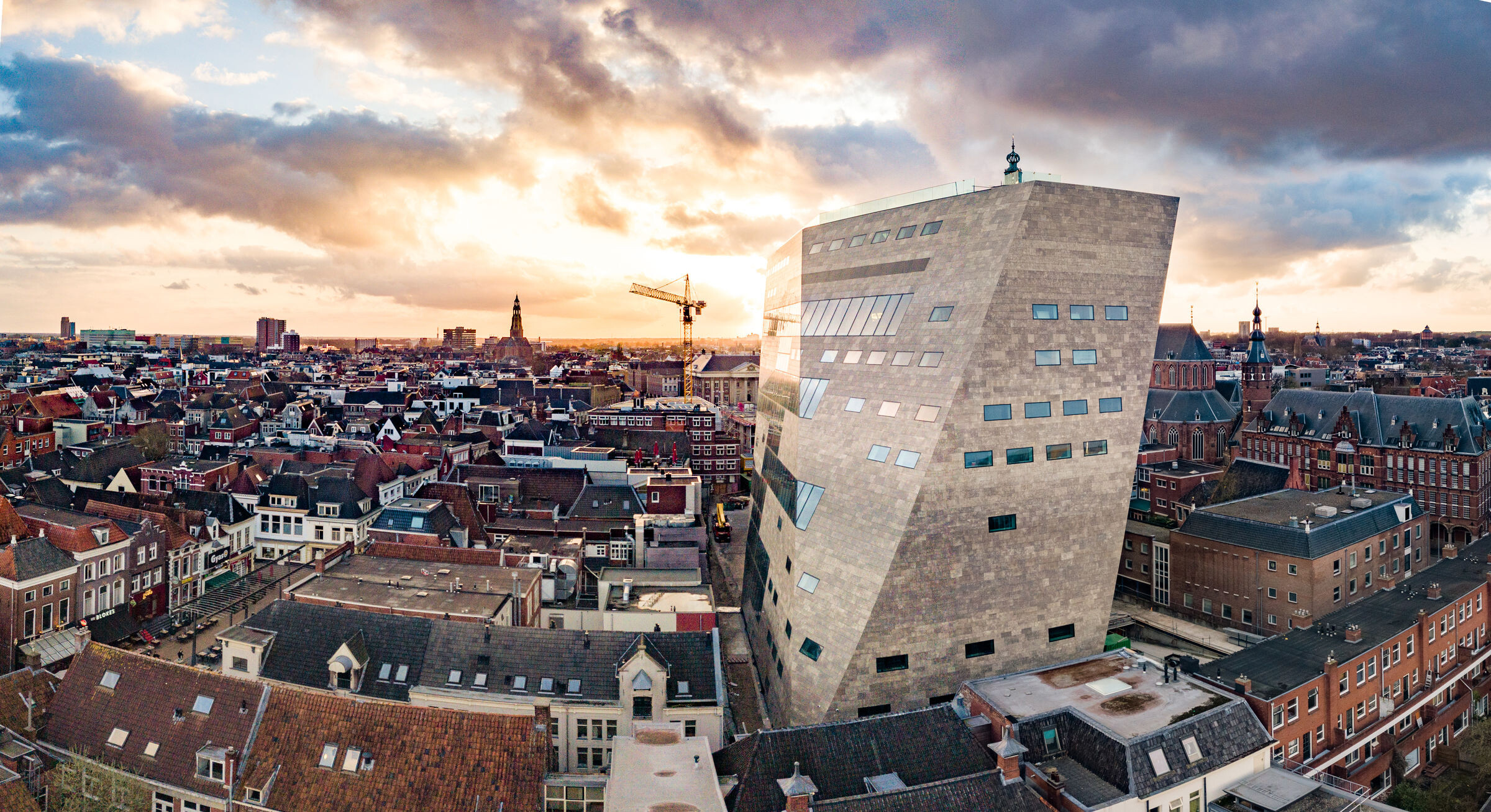 With its sharp lines, the striking building stands out against the historic city centre like a modern monolith. The building is 45 meters high and has ten floors and a rooftop terrace. The building consists of two 'towers', a West and an East tower, which are connected by escalators that run criss-cross through the building.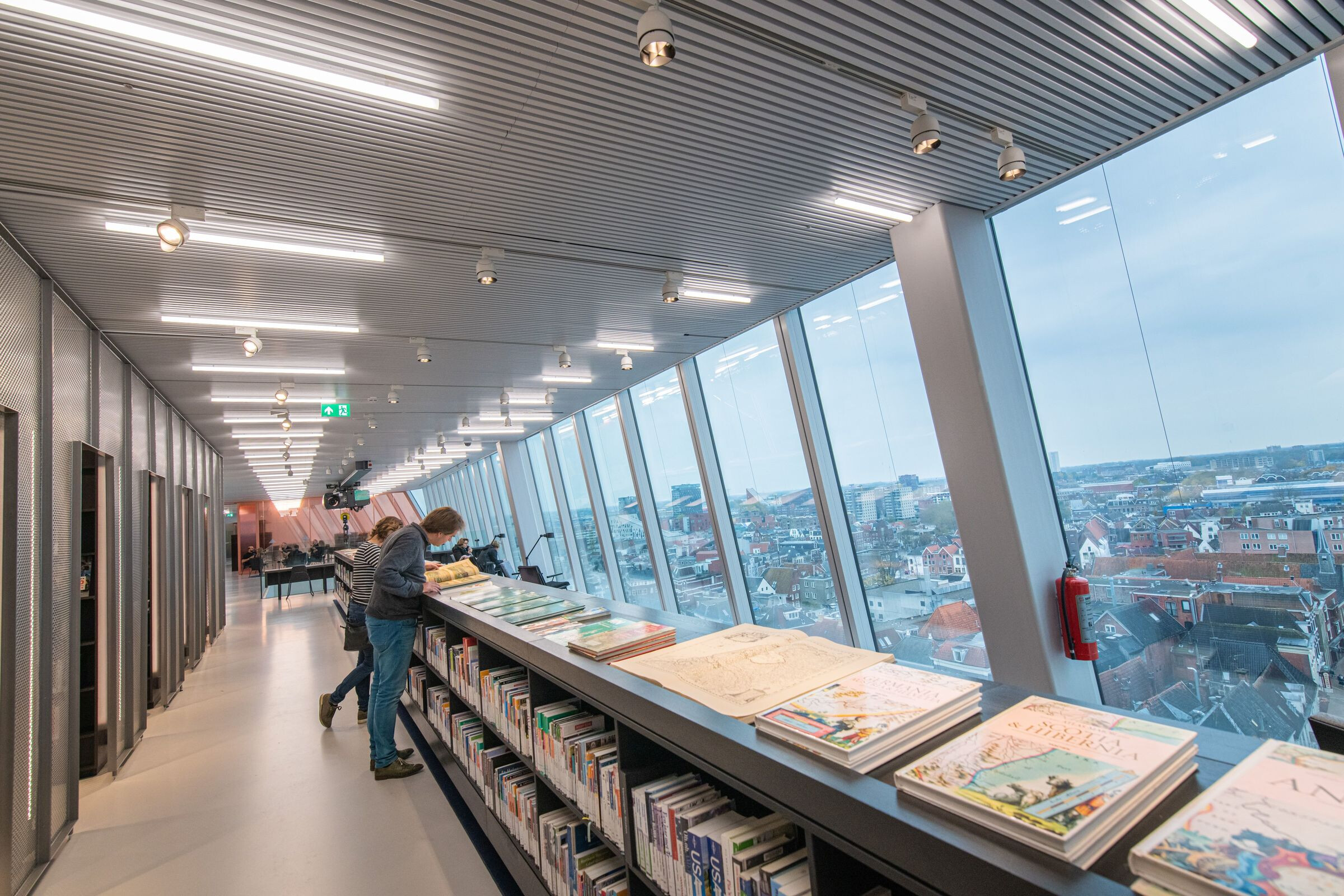 Both towers have closed and open areas. In the closed areas you'll find the exhibition halls, the cinema theatres, the multifunctional hall and Storyworld. An entrance fee is charged for activities that take place in these areas. The open areas on both sides of the atrium are freely accessible.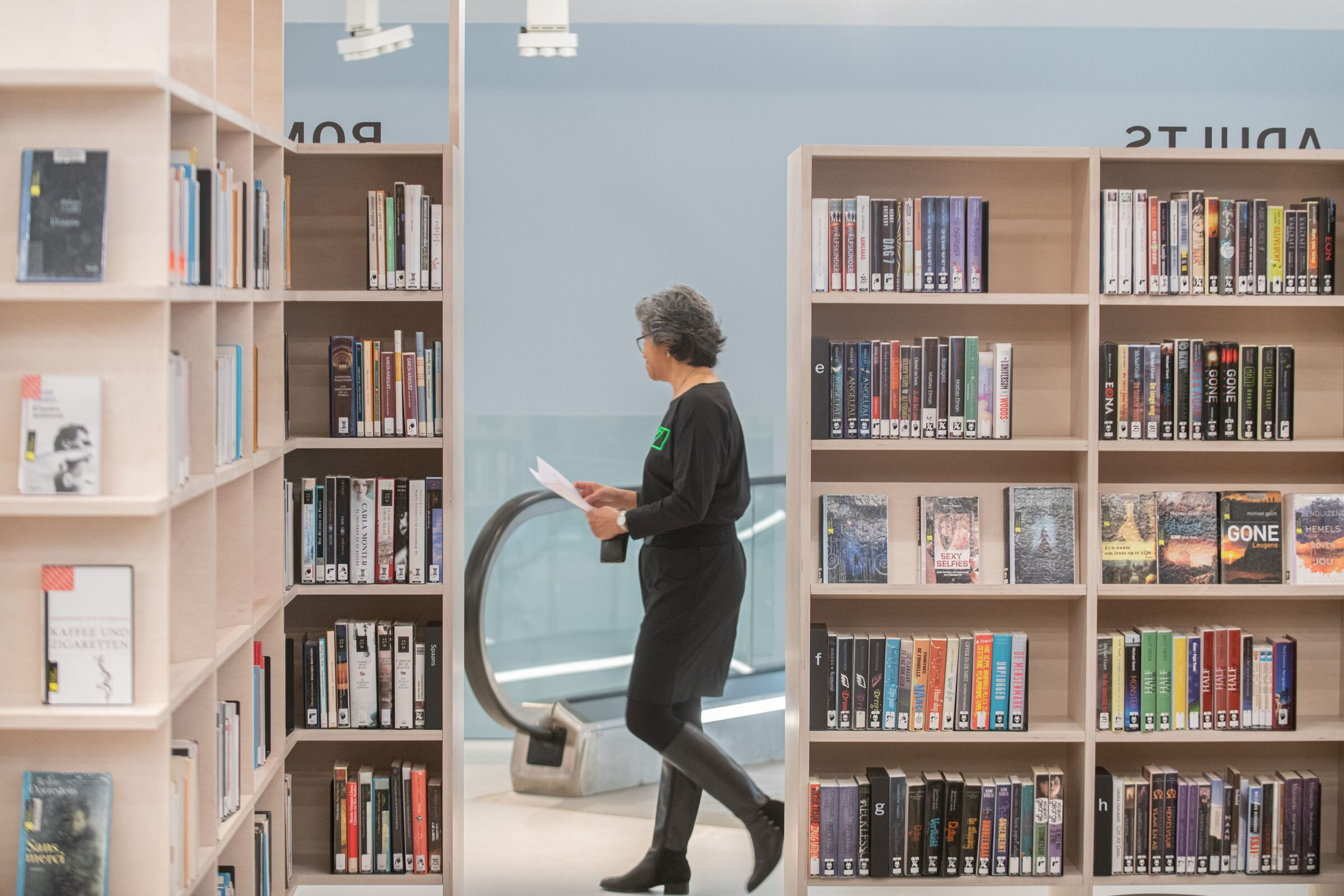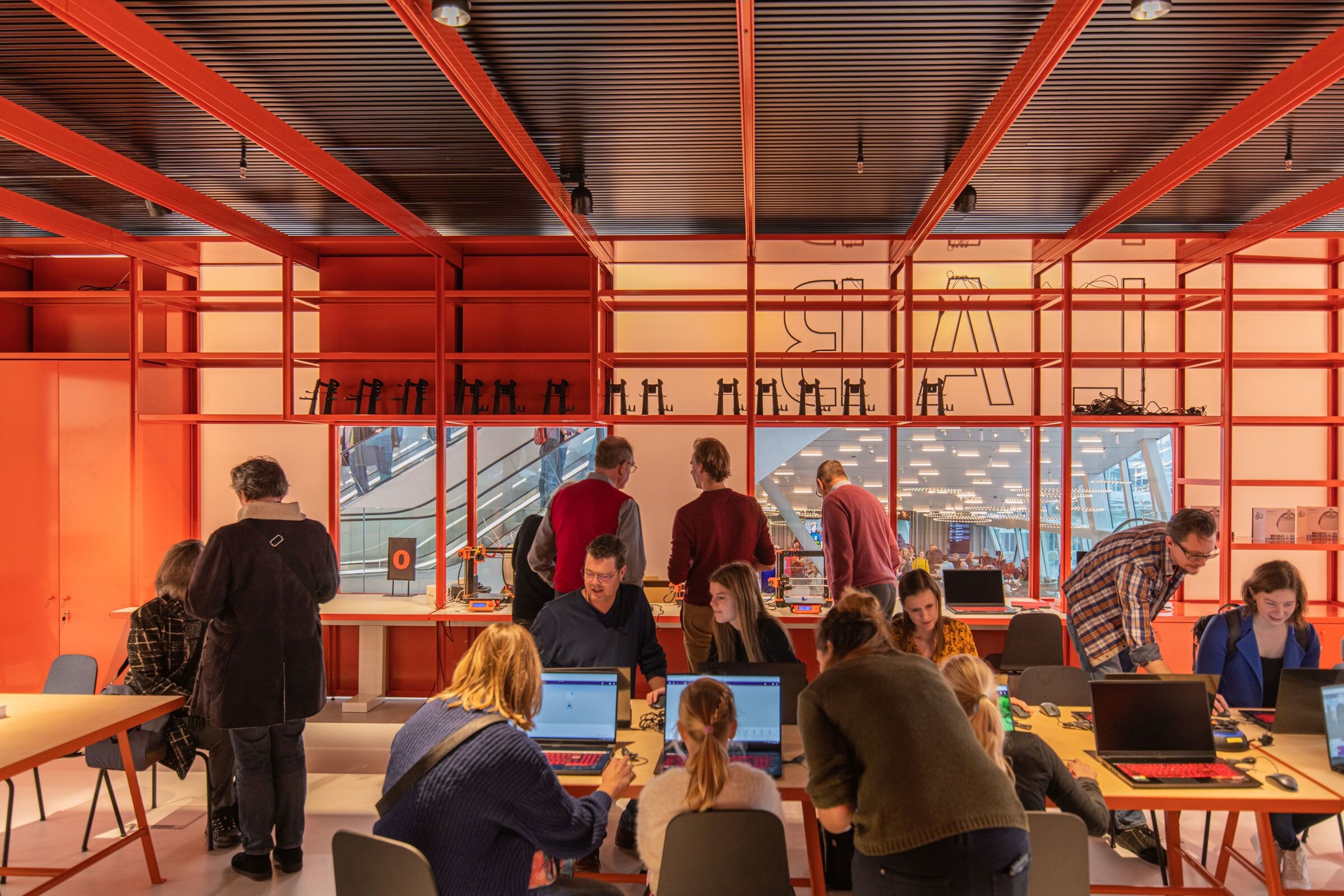 The Forum's interior has been designed by various parties. Architect collective deMunnik-deJong-Steinhauser designed the public gallery, the library collection areas, Wonderland, the Medialab and the Smartlab. &Prast&Hooft signed up for the cinema theatres, the foyer and the Camera Café. Storyworld was designed by NorthernLight. And last but not least, NL Architects are responsible for the design of the entrance hall, the exhibition halls, the multifunctional hall and the offices.