10K Hill South complements the rhythm, form, and feeling of its adjacent "sister structure", MA's One Hill South project. As a reinterpretation of One Hill South's super-scaled glass projections, the façade of 10K Hill South features a pattern of two-story bays in alternating bands of medium gray granite and dark gray metal—a woven connection between the two distinctive buildings.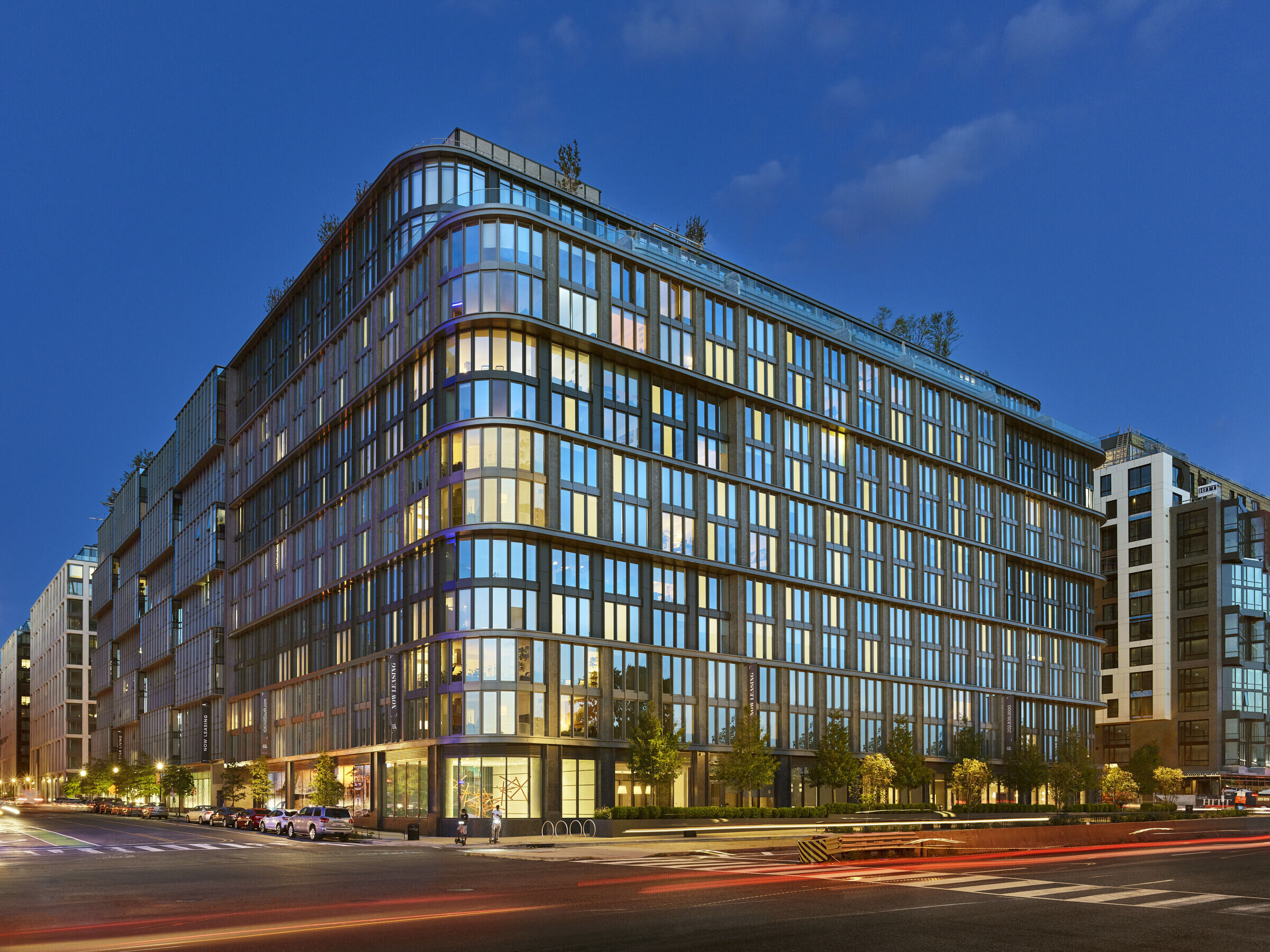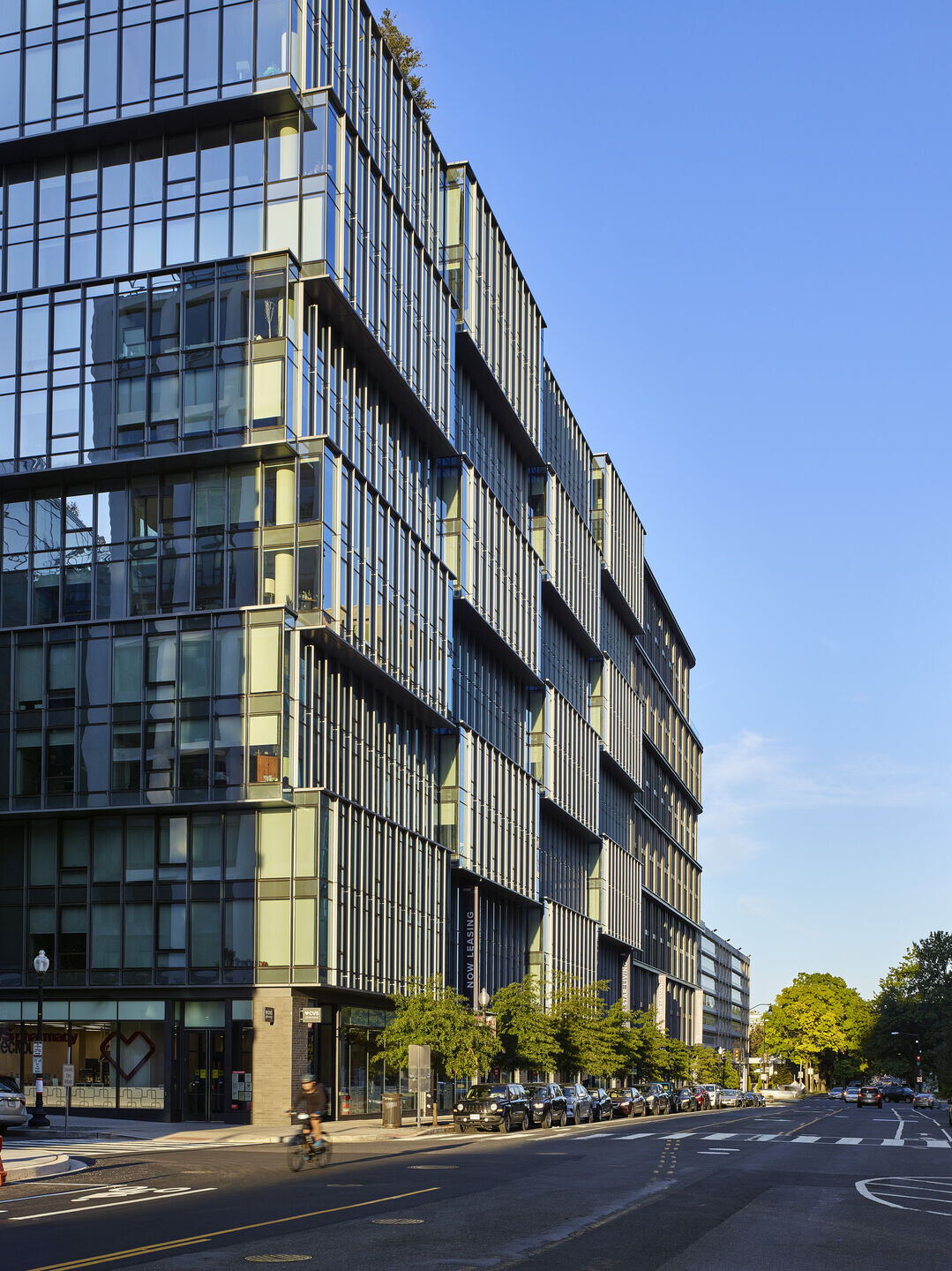 To add depth and interest to the building's longest façade, the bays along South Capitol Street are staggered within offset planes. By contrast, the building's rounded corners are reminiscent of the historic Hecht Company Warehouse and other iconic "streamline moderne" architecture examples found throughout D.C. Executed with more fluid geometry than its precedents, 10K Hill South's rounded corners of wrapped glass are also meant to interpret the movement and spirit of South Capitol Street.
Along the ground plane, the storefront is clad in the same granite as the stories above, differentiated through a "flamed" finish. Perhaps the building's most dramatic design feature, a five-story drive aisle punctures the K Street façade, serving as an iconic gateway for residents.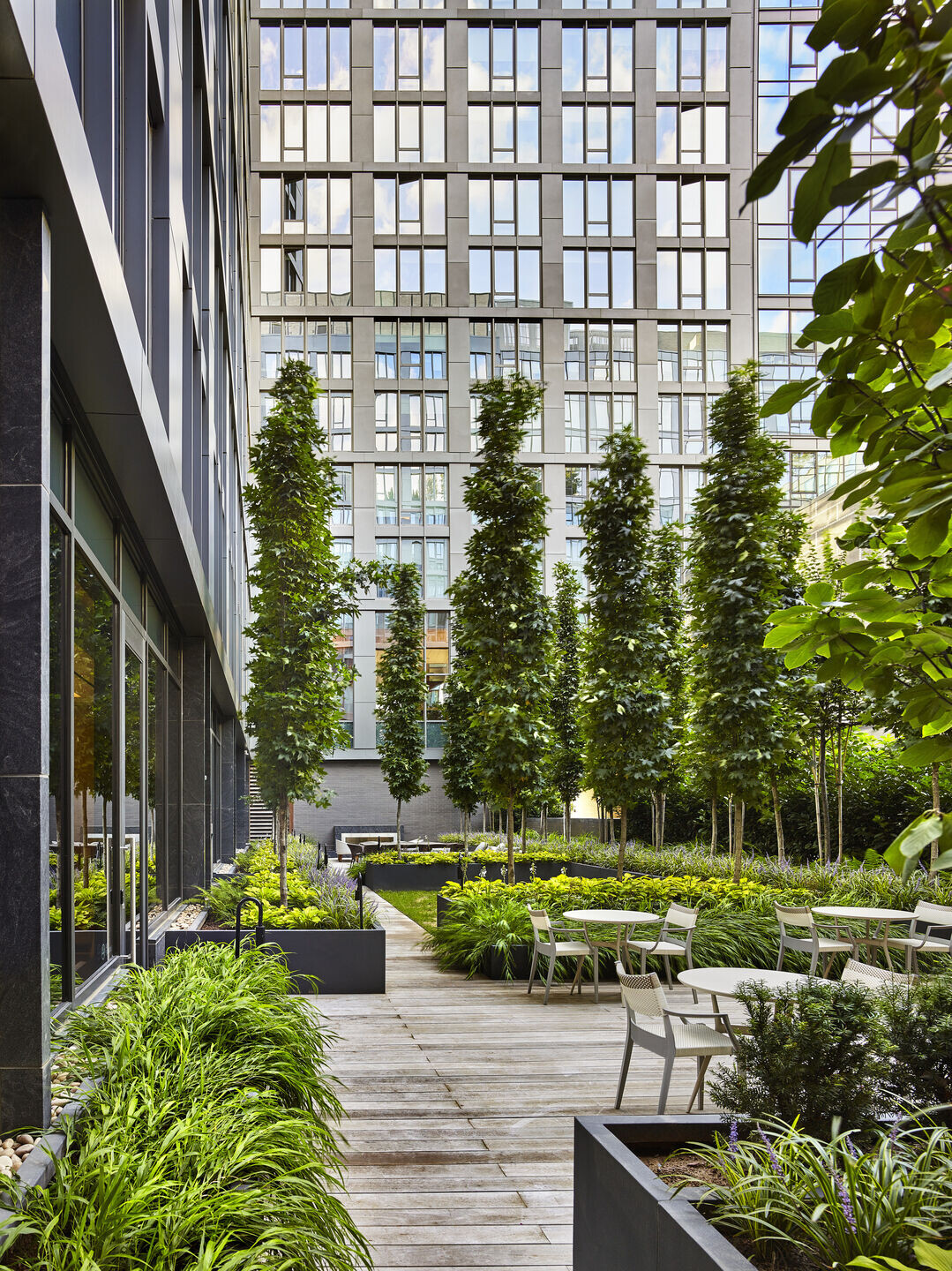 Together, 10K Hill South and One Hill South complete an entire city block in Washington, D.C.'s evolving Capitol Riverfront neighborhood, enclosing an interior courtyard and internal street. The multifamily buildings bring nearly 700 new rental units to the evolving neighborhood.