This house is located on an elongated plot of land oriented north-south, surrounded by three other plots. The plot to the front part of the north is current vacant of which a house may be built very soon. The plot adjacent to the north-east is vacant orchard and not in the premises of the neighborhood.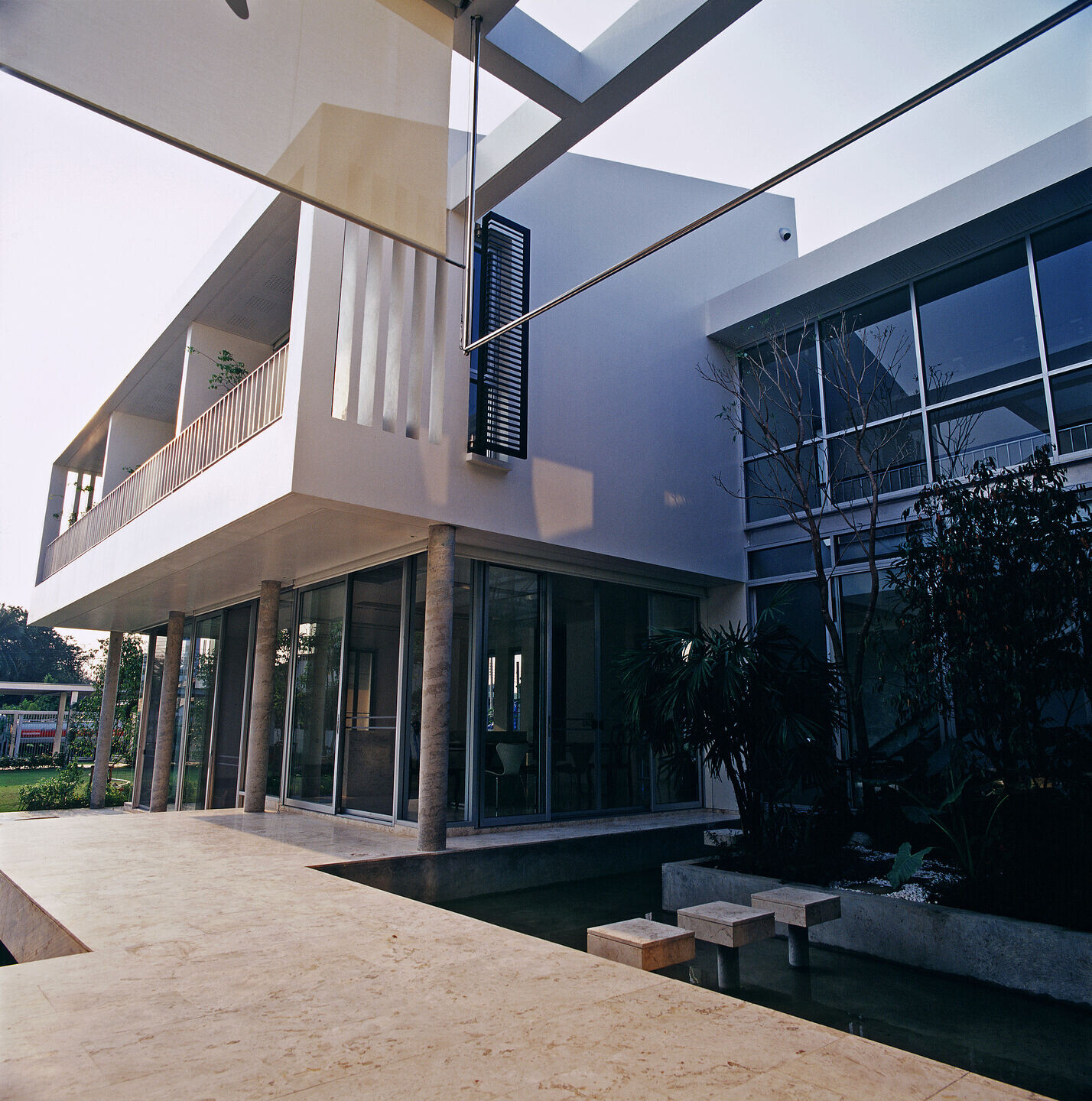 The plot to the south has a house located on the west side and its garden on the east. The need for privacy was an important consideration, as was the desire to create view and a sense of continuity between the exterior and interior is emphasized throughout the house. The house was placed on the east part of the plot in an alternate position from the neighboring house in order to take the wind from the south without any obstruction and to create privacy for both, The covered walkway that is aligned with the garden connects the parking to the house.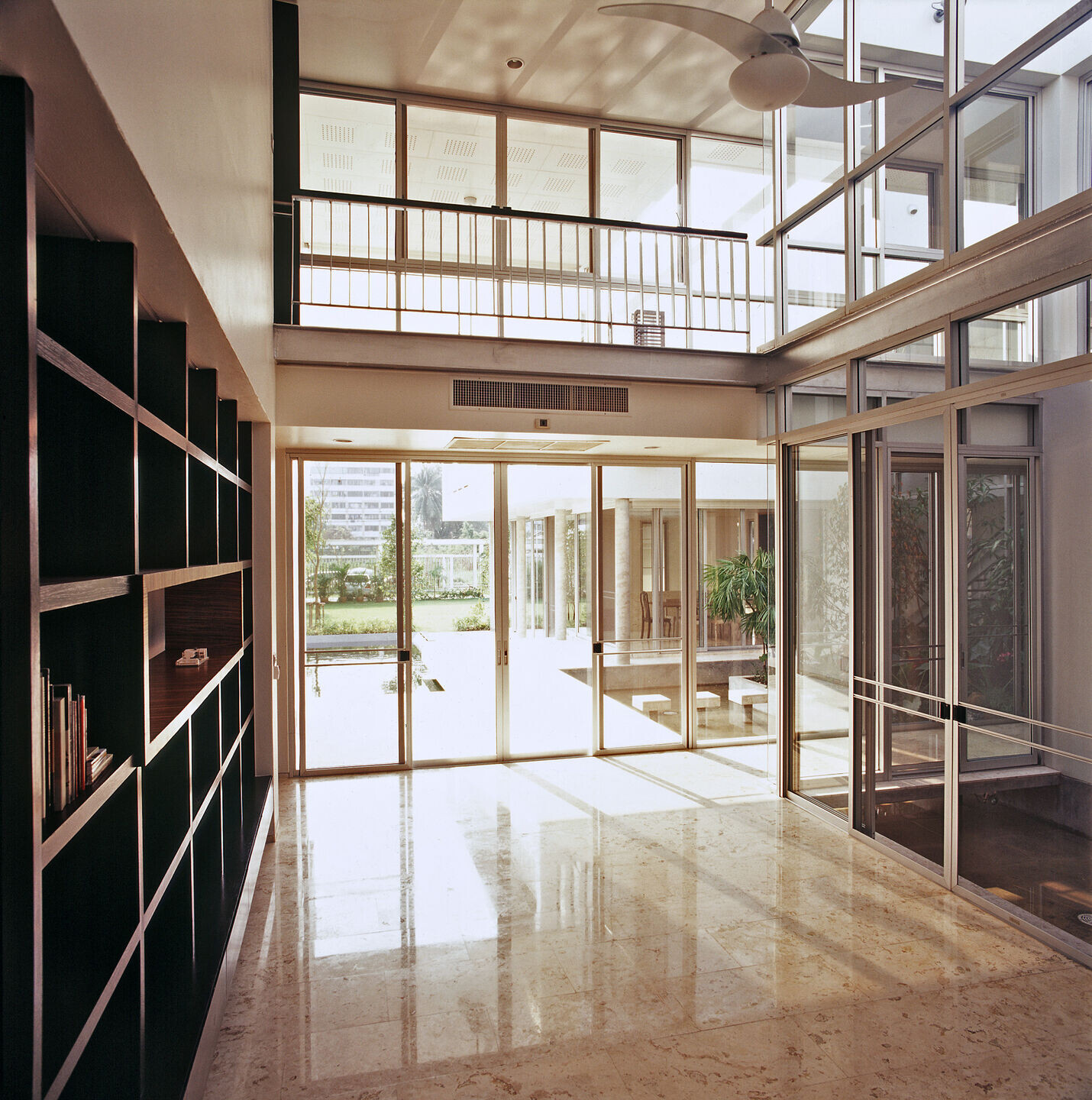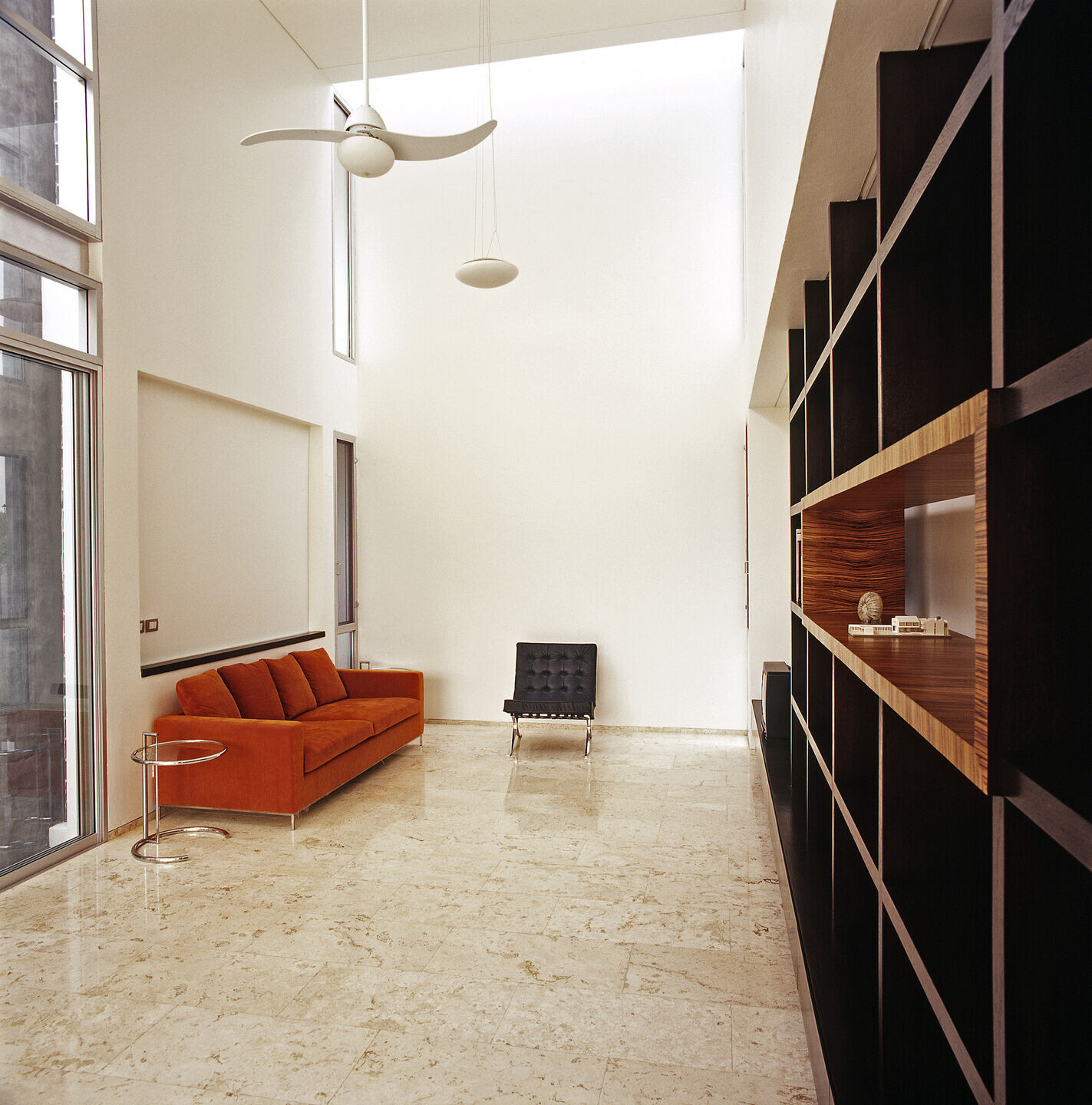 The L-shaped house looks inward to the garden and swimming pool. The exterior wall facing the adjacent property is kept solid with only necessary windows. In addition, the tropical architecture was also brought into consideration. All rooms have cross ventilation, the bed rooms on second floor all have high ceilings that slope upwards with windows that allow the hot air to ventilate easily whilst indirect light to enter the rooms.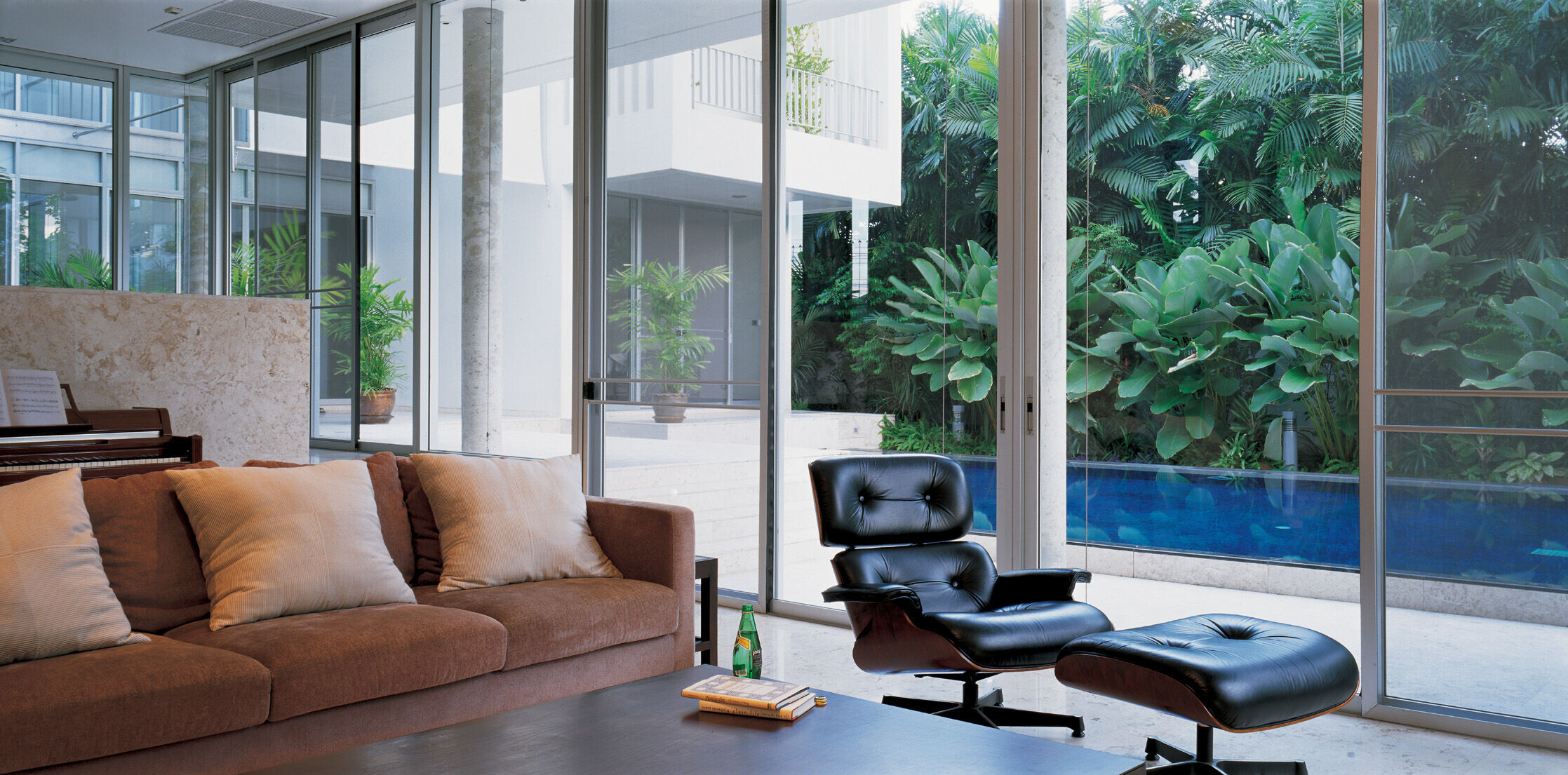 The roll-up curtains are installed on the outside of the house for the efficacy of sun protection and to keep the dust out of the house. To conserve water and energy, the recycled water system is used for watering the garden, While the solar cell is used to make hot water supply.