Agnec is a compact meat restaurant in the heart of Moscow - at Bolshaya Gruzinskaya str., 76, opened at the end of December 2021.
The format was formulated with an emphasis on fast service: compact seats, quick serving, order at the counter, ascetic design. Main focus is on the product - meat, and here it is the highest class, because the ideologist - Mikhail Smirnov (Butchers, Meat Dealers) - knows everything (or almost everything) about meat - and, among other things, how to put the highest product for the best price. Hence the simple idea: affordable meat of the highest standard and strict minimum in everything else. This became a starting point including for the interior.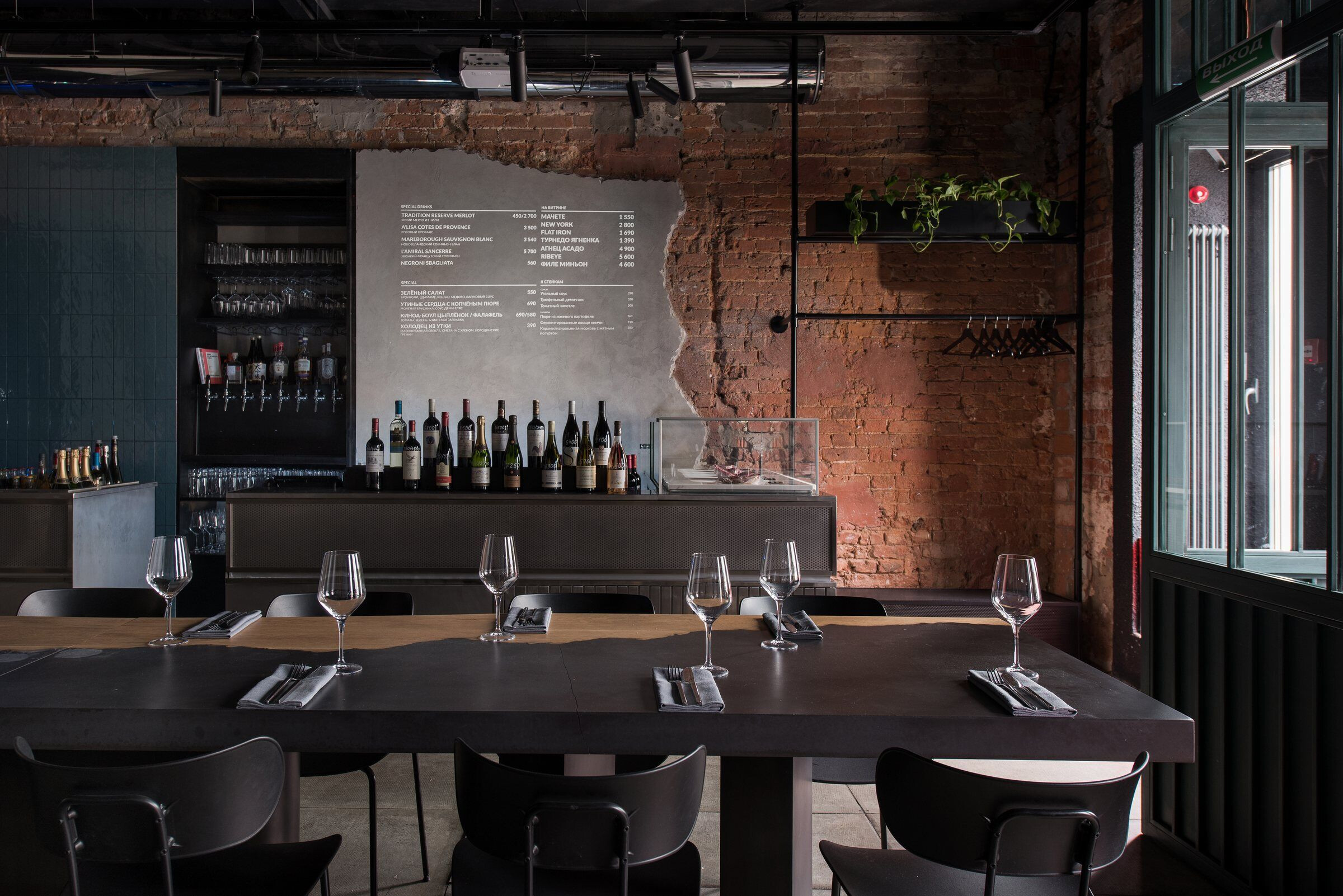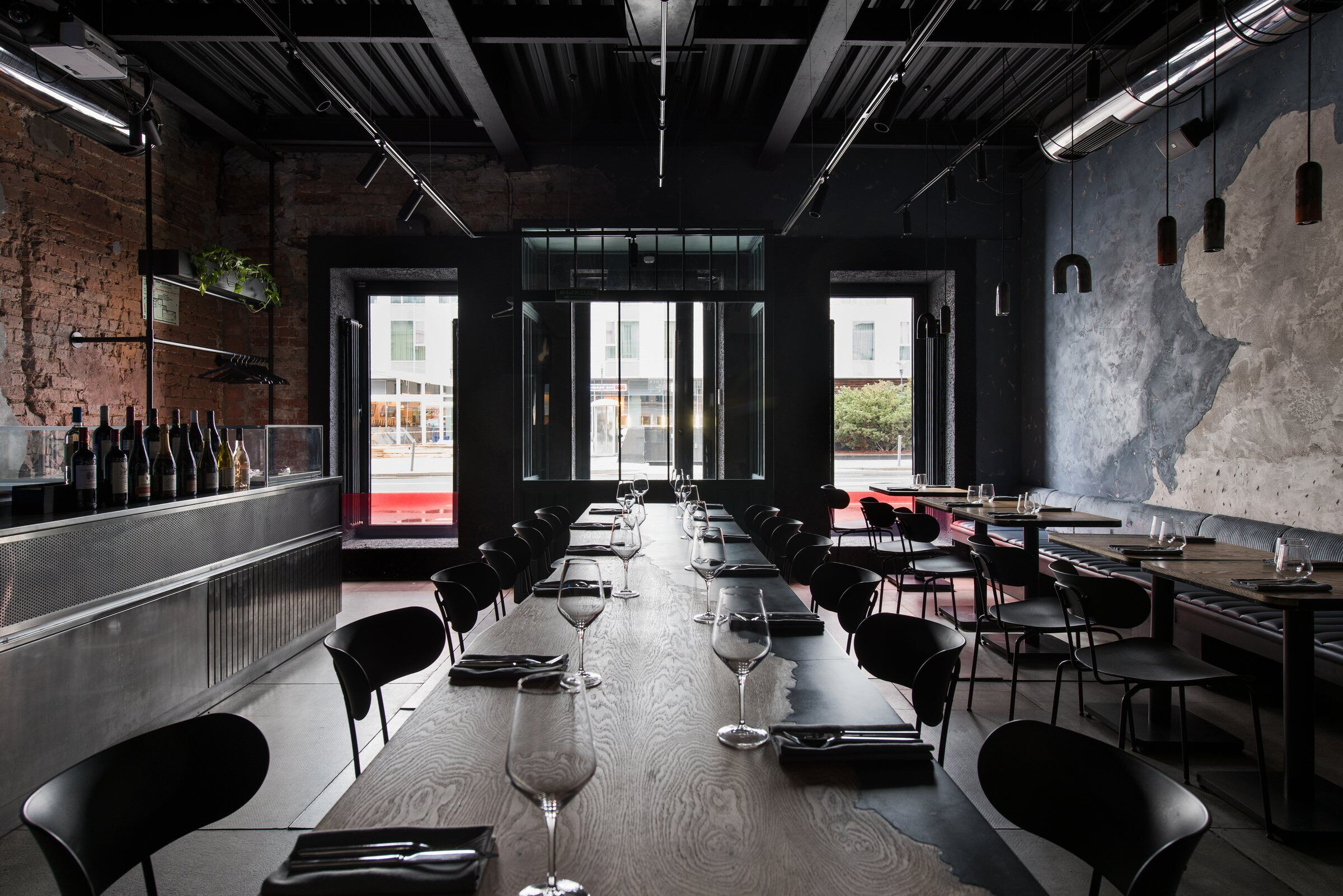 An interior concept was assembled for two compact halls, equally consisting of restrained minimalistic techniques (flat solutions, minimum decorative objects), "brutal" materials with a strong association (oxidized metal, complex aged surfaces), technological objects (equipment and objects made of stainless steel, projections) and tactile "warm" filling (brushedwood, hand ceramics).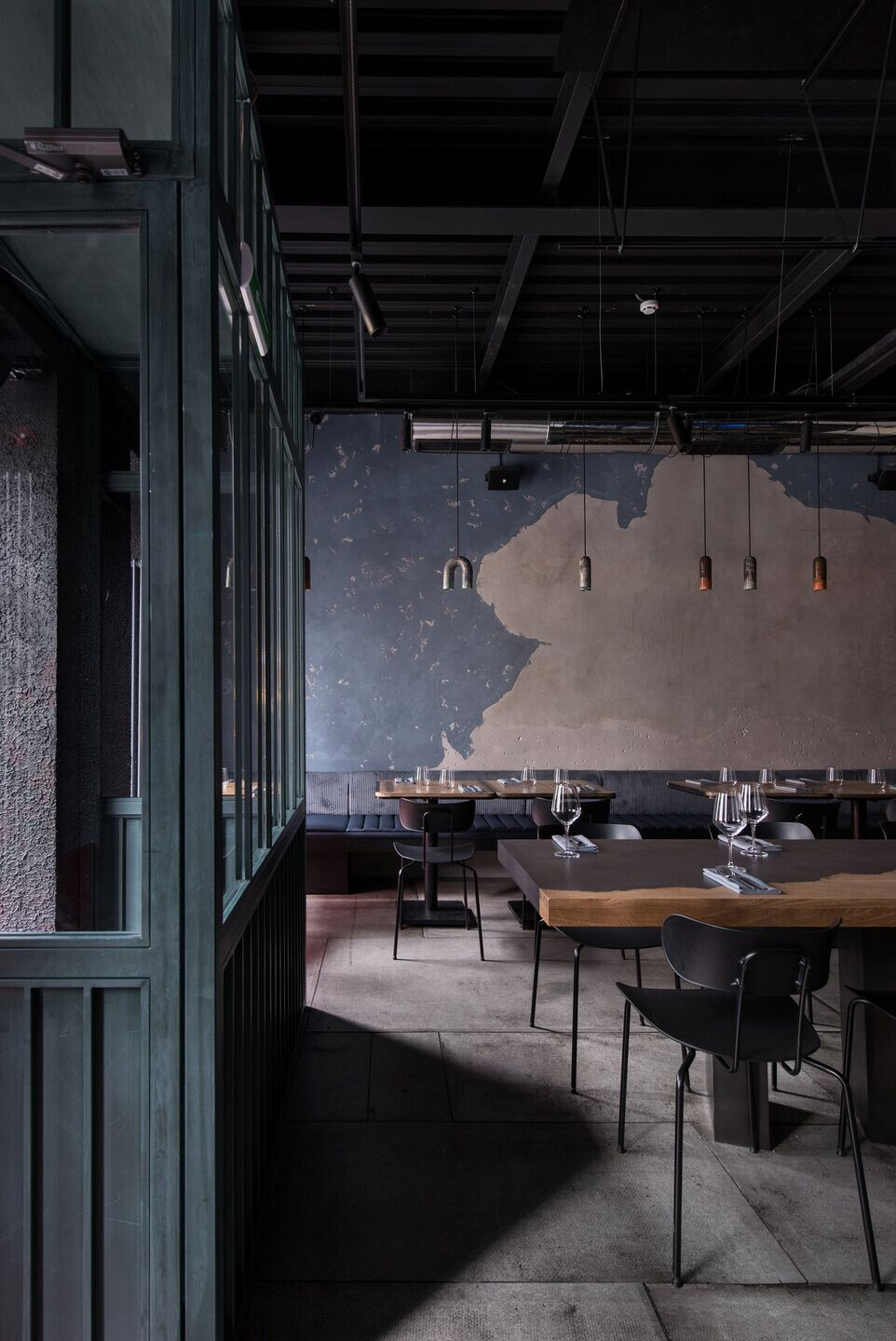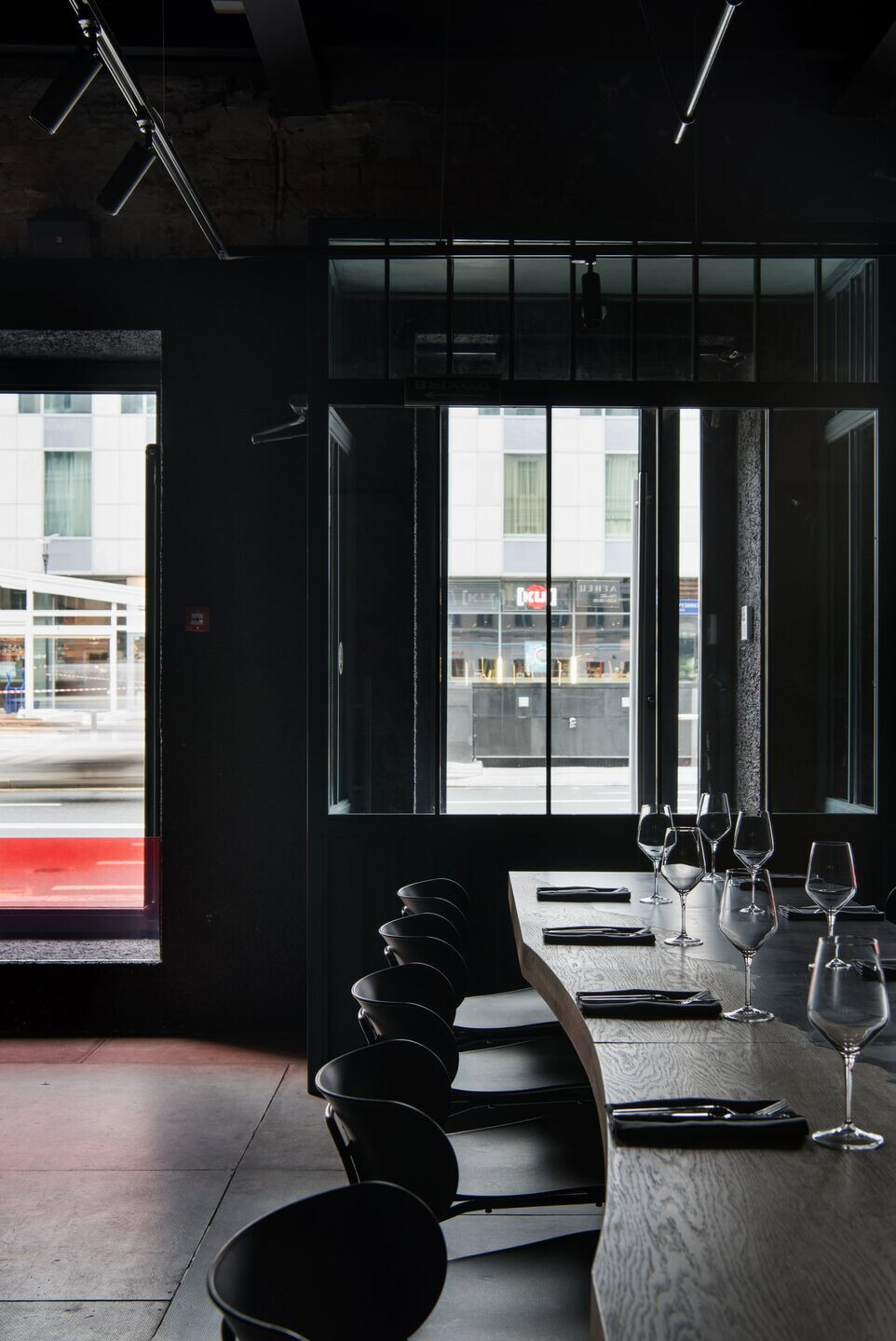 Many techniques interact with each other and intensify on contrasts - for example, the combination of black concrete and metal shades the warm wood of the tabletops. The effect is enhanced by concentrated light. Decorative red light accents resemble the light from the red-hot coalsofa opened grill on which all the meat is cooked. The center element with a popped edge of plaster with warm lighting brings together the entire hall composition. The atmosphere is chamber, with muted light.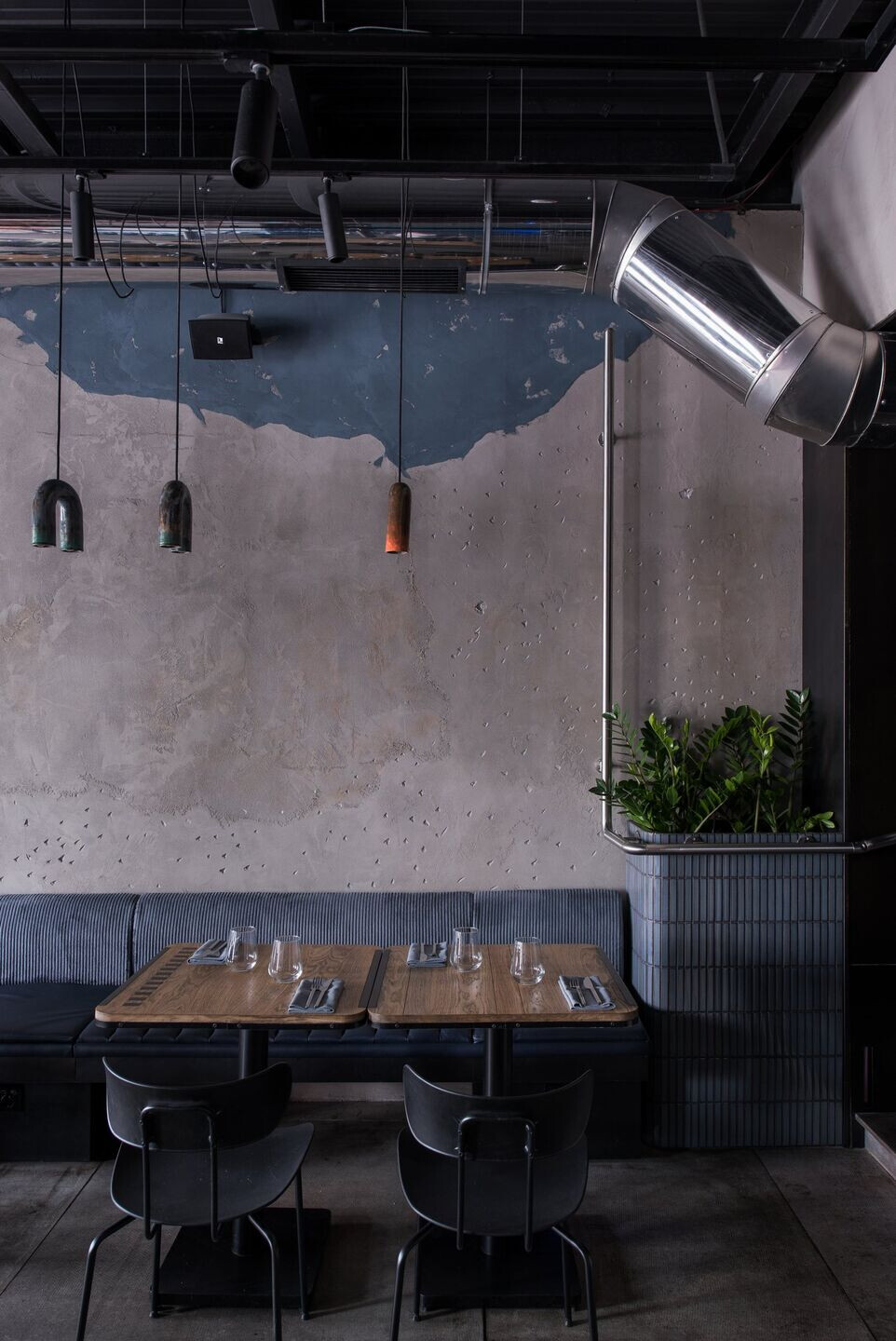 The interior turned out to be even more attractive, and the restaurant perfectly welcomes guests for a long comfortable dinner. The result is a refined mix of fast and comfortable formats "for every day."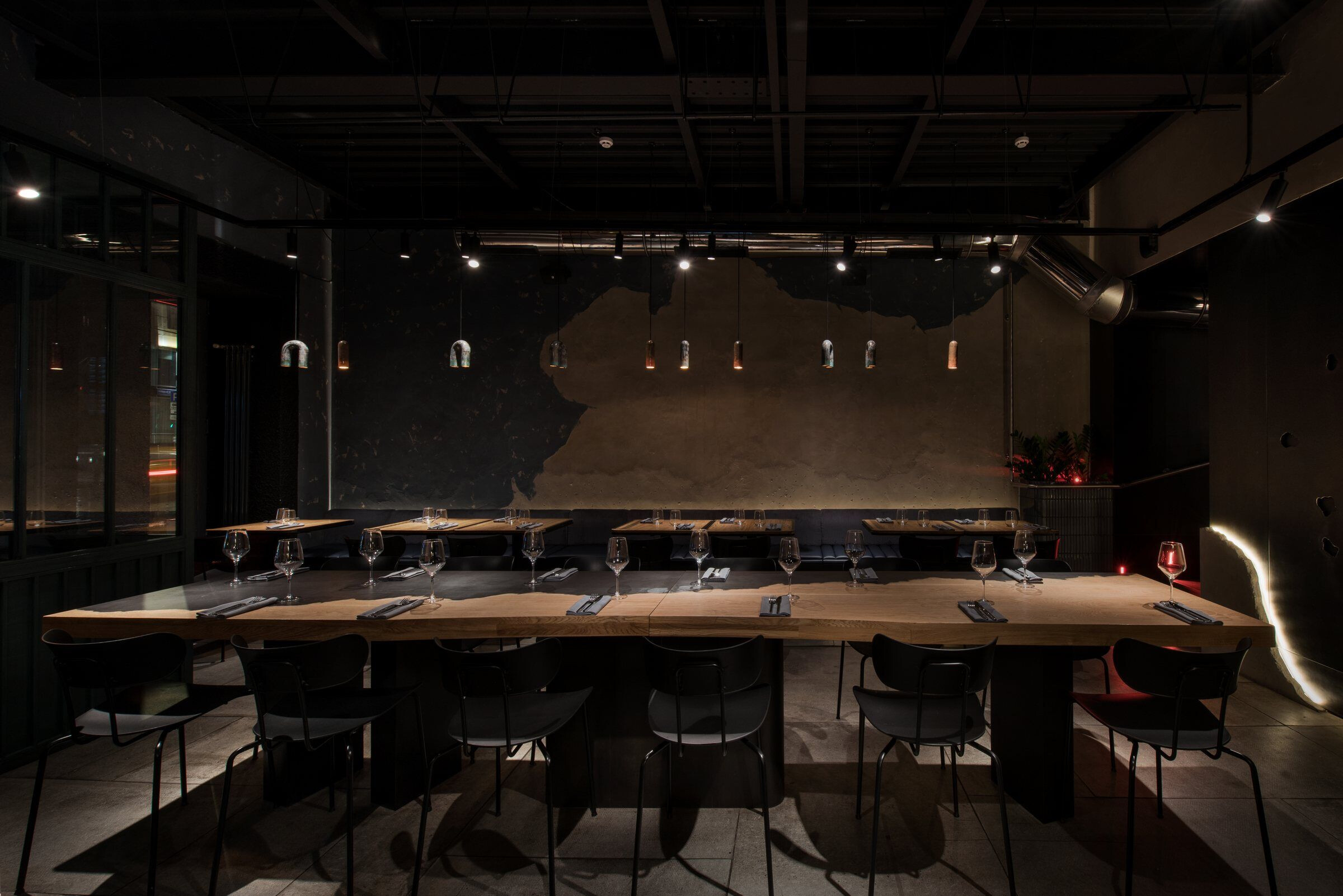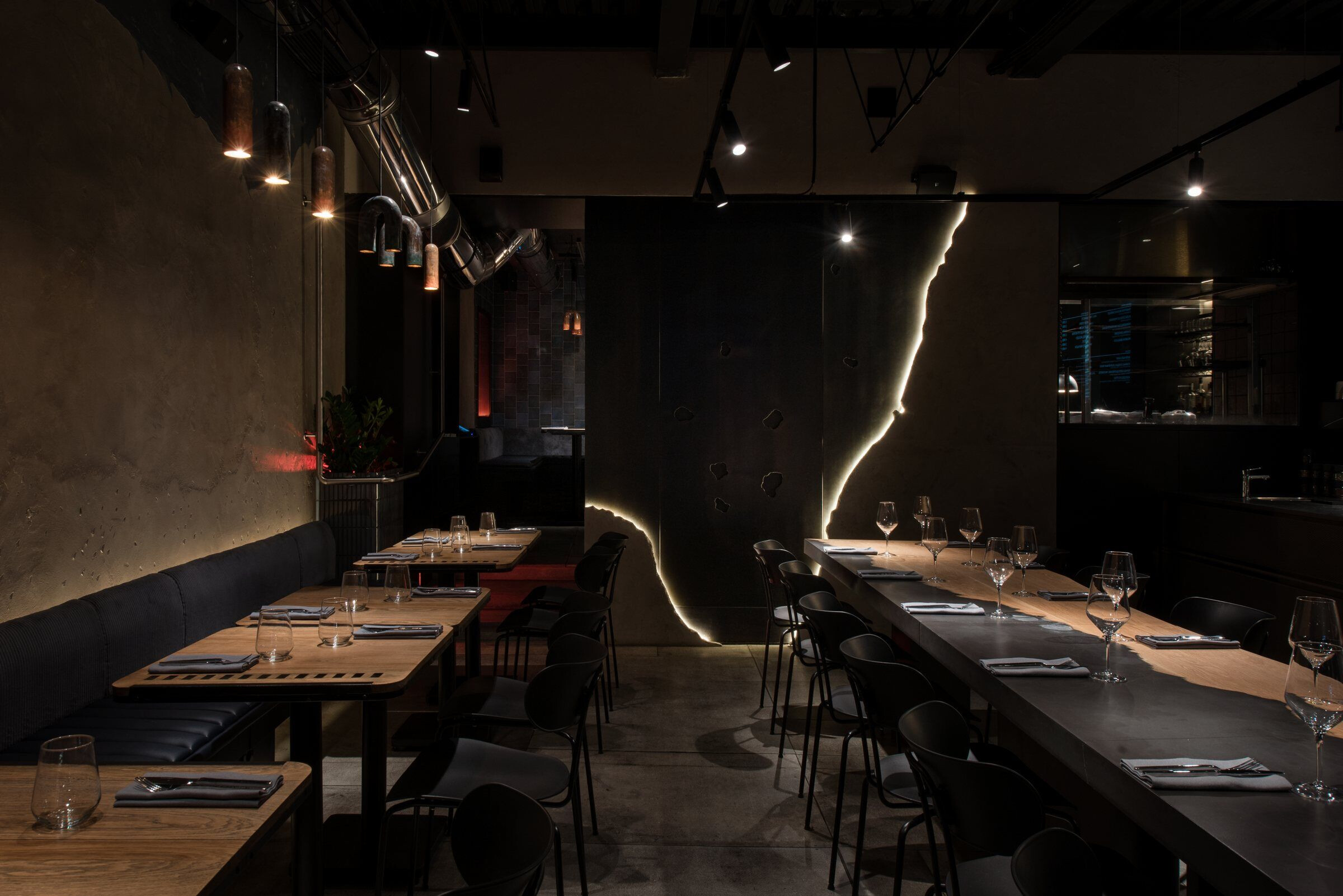 Team:
Architect: PAUM Family
Designer: Julia Desyatnikova
Constructors: Anna Kayasheva, Victoria Chugunova
Project Manager: Evgeniy Nefedov
Photography: Olga Melekestseva