What sets the hotel apart from the rest is the way in which art has been used to dictate the direction of the interior design. It provides the central theme in each guest room and serviced apartment in terms of aesthetics, form and colour, and links the hotel as a whole to its location in Sheung Wan, which is the art and antiques hub of Hong Kong. The client personally painted all of the abstract artwork and allowed architects to incorporate the pieces into their design scheme.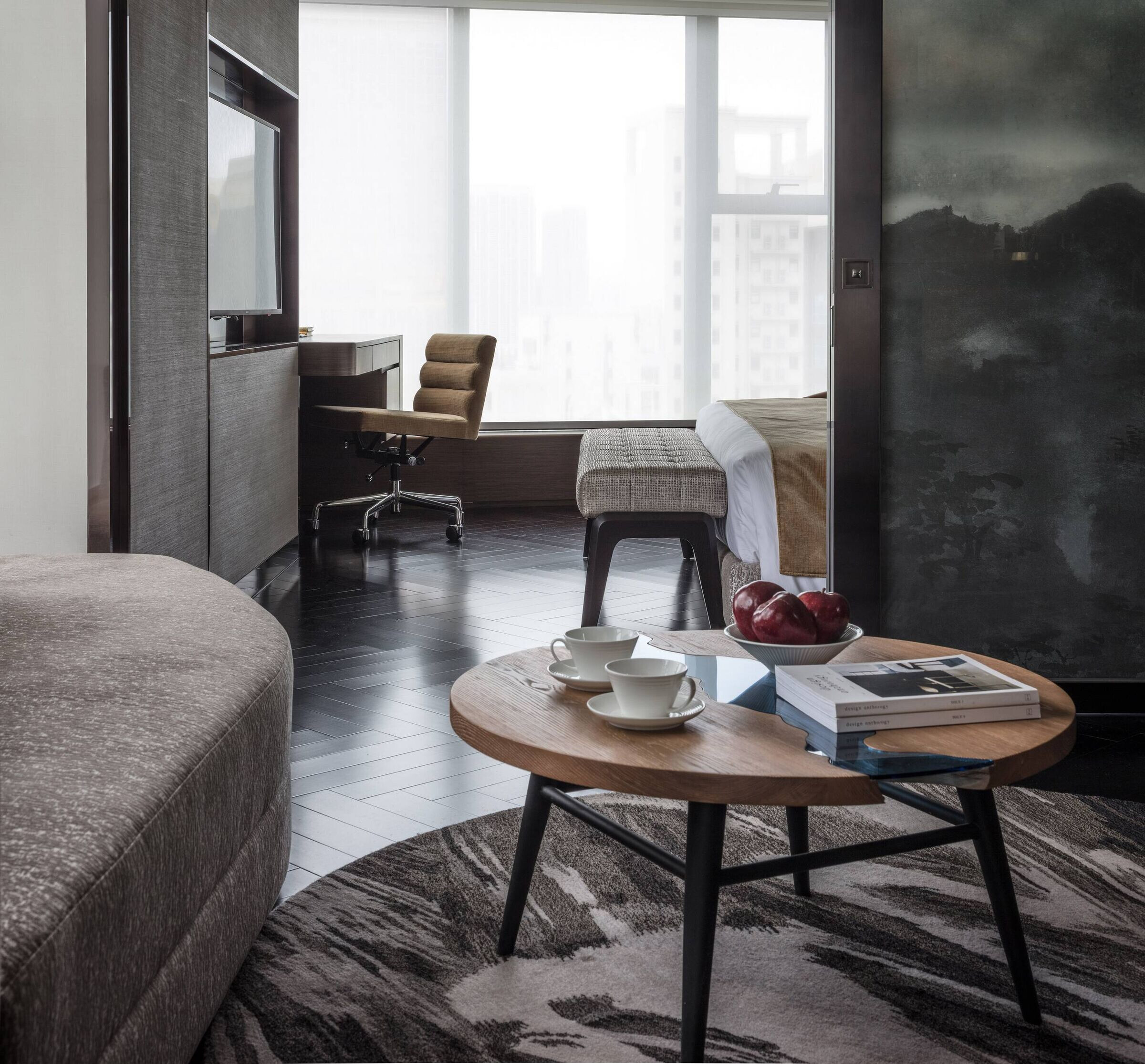 The pieces were inspired by traditional Chinese ink paintings but have been made relevant for a modern interior. They feature on wall panels and wallpaper, depicting elements in nature including mountains, cloud forms, water and cherry blossom. Particularly clever is the incorporation of the artwork into versatile sliding screens that divide the living area from the bedroom in place of solid walls. The desired image has been printed onto silk and sandwiched between panes of glass with a metal trim.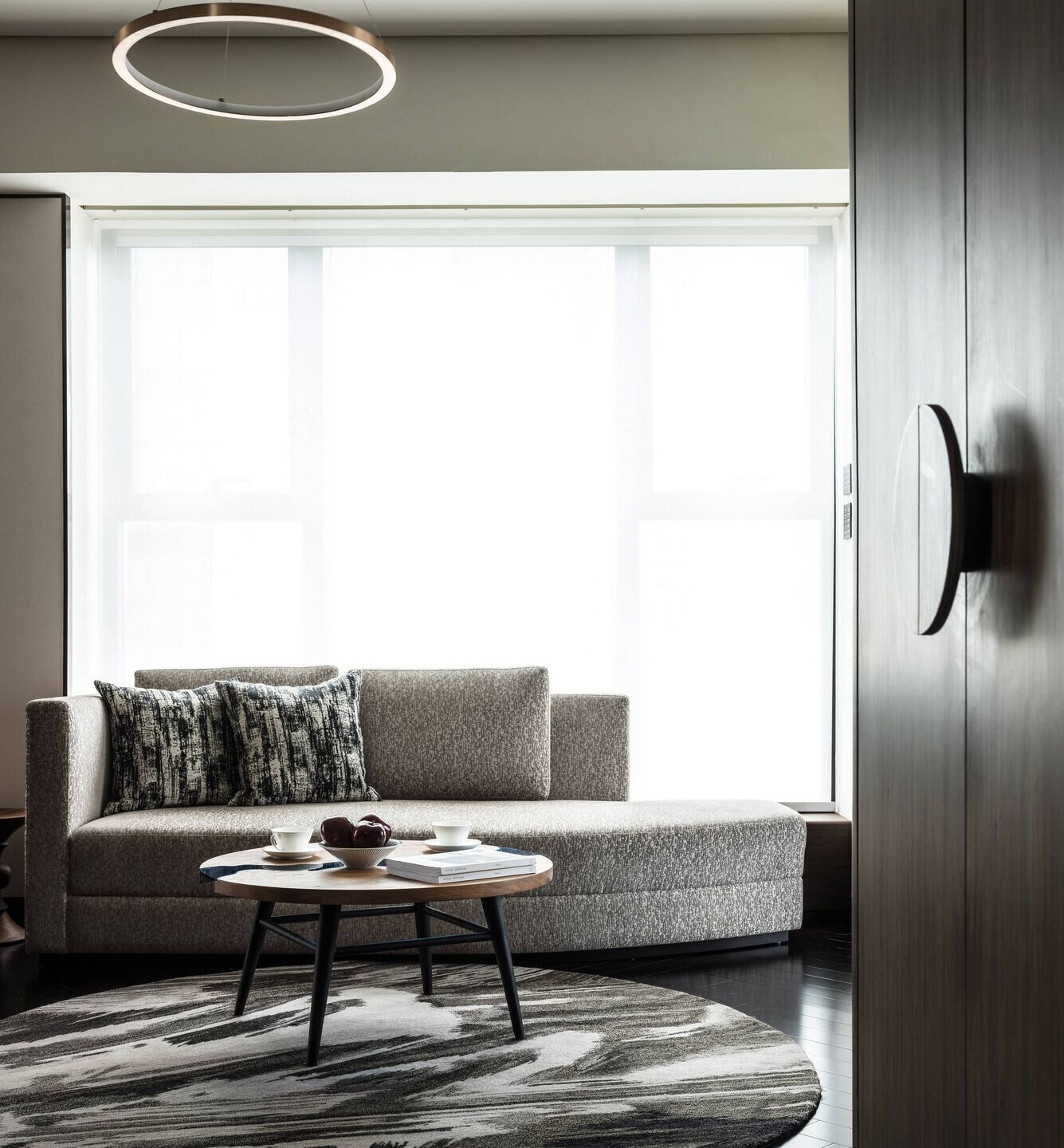 The translucent screens' benefits are multiple: they allow a degree of natural light to pass through them; they offer guests the option of privacy while in the bedroom; and, whether open or closed, they transform what could have been a nondescript room element into a striking feature. With liberal use of rich textiles such as leather and velvet to achieve a look of understated luxe and comfort, the room décor and facilities blur the lines between a commercial hotel and home.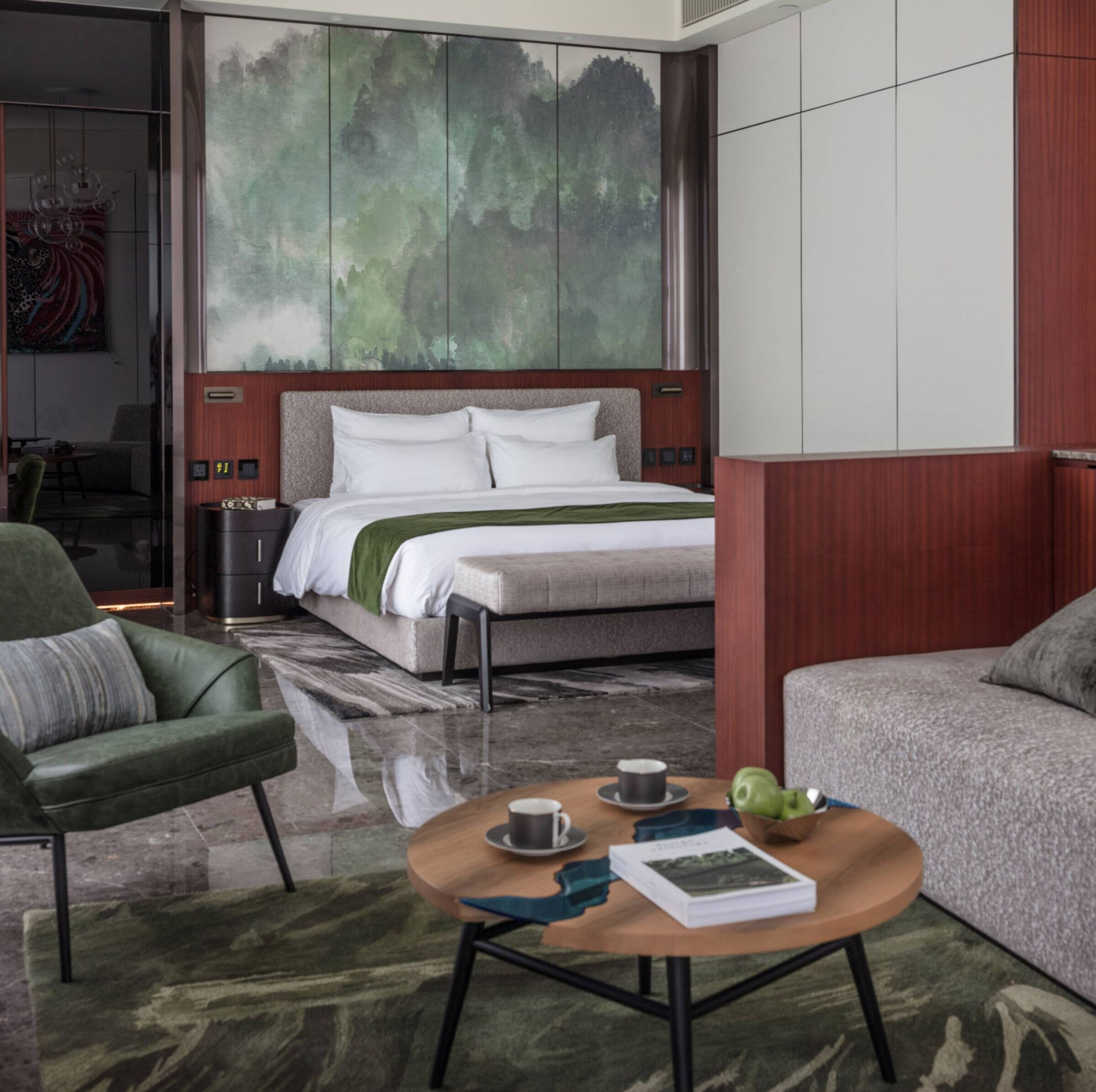 Yet having form without function was not an option and would not have been economically viable in the long term. The consideration of practicality was, therefore, an essential part of the design process. Everything had to be durable without compromising on style or comfort and the interior scheme needed to be timeless to avoid the need for an update after a relatively short period of time.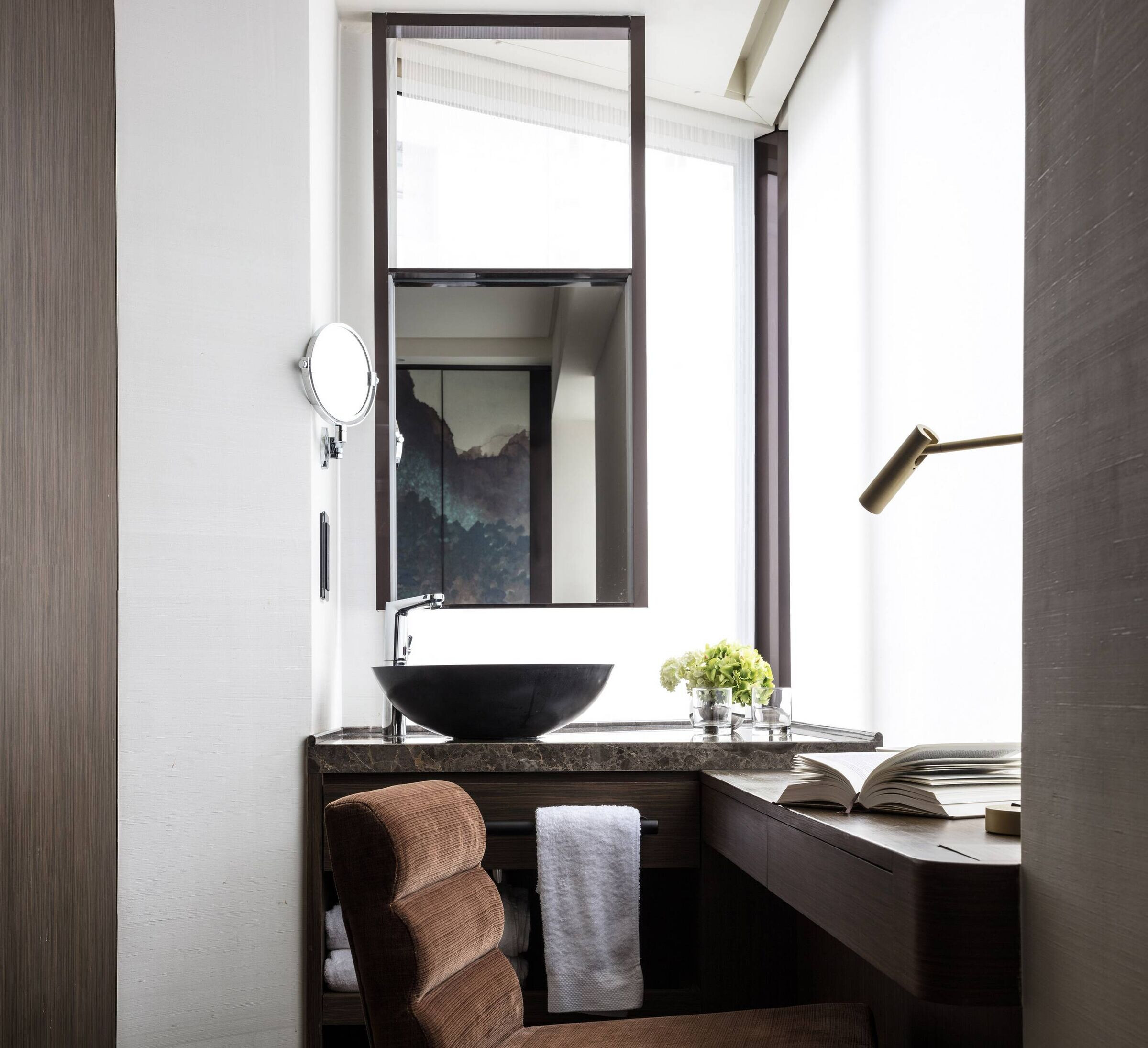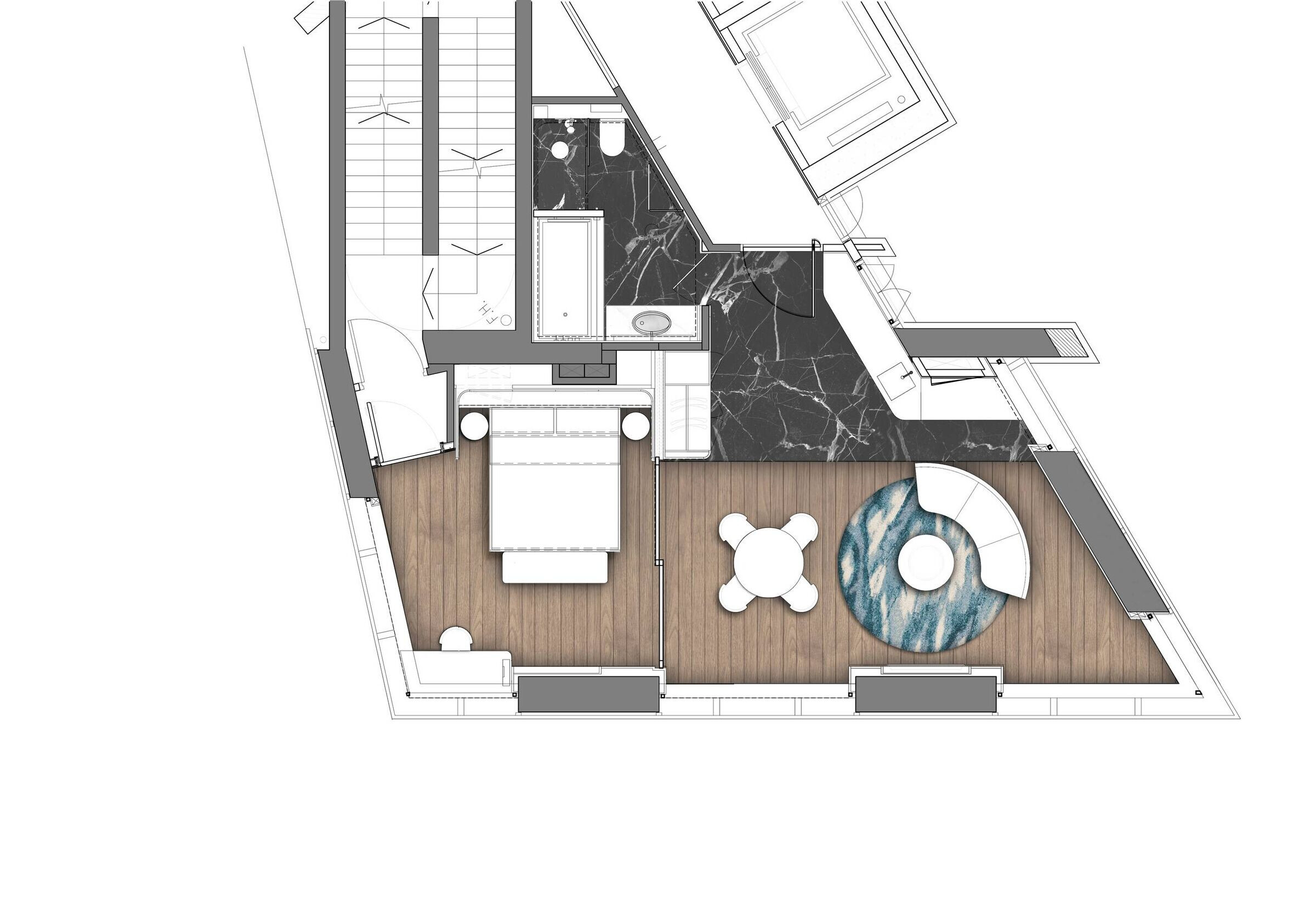 Material Used:
1. Claybrook – Countertop basin – Lunar / Eigg
2. Casamance – Wallpaper - SAKURA
3. EGE carpets – Wall to wall carpet - Tide Grey