Alternawork expanded their 15,000sf multi-tenant, co-working facility in western Oakville. The existing warehouse building provides a robust frame for a simple and effective addition, doubling their floor area while maintaining access to ongoing warehouse uses.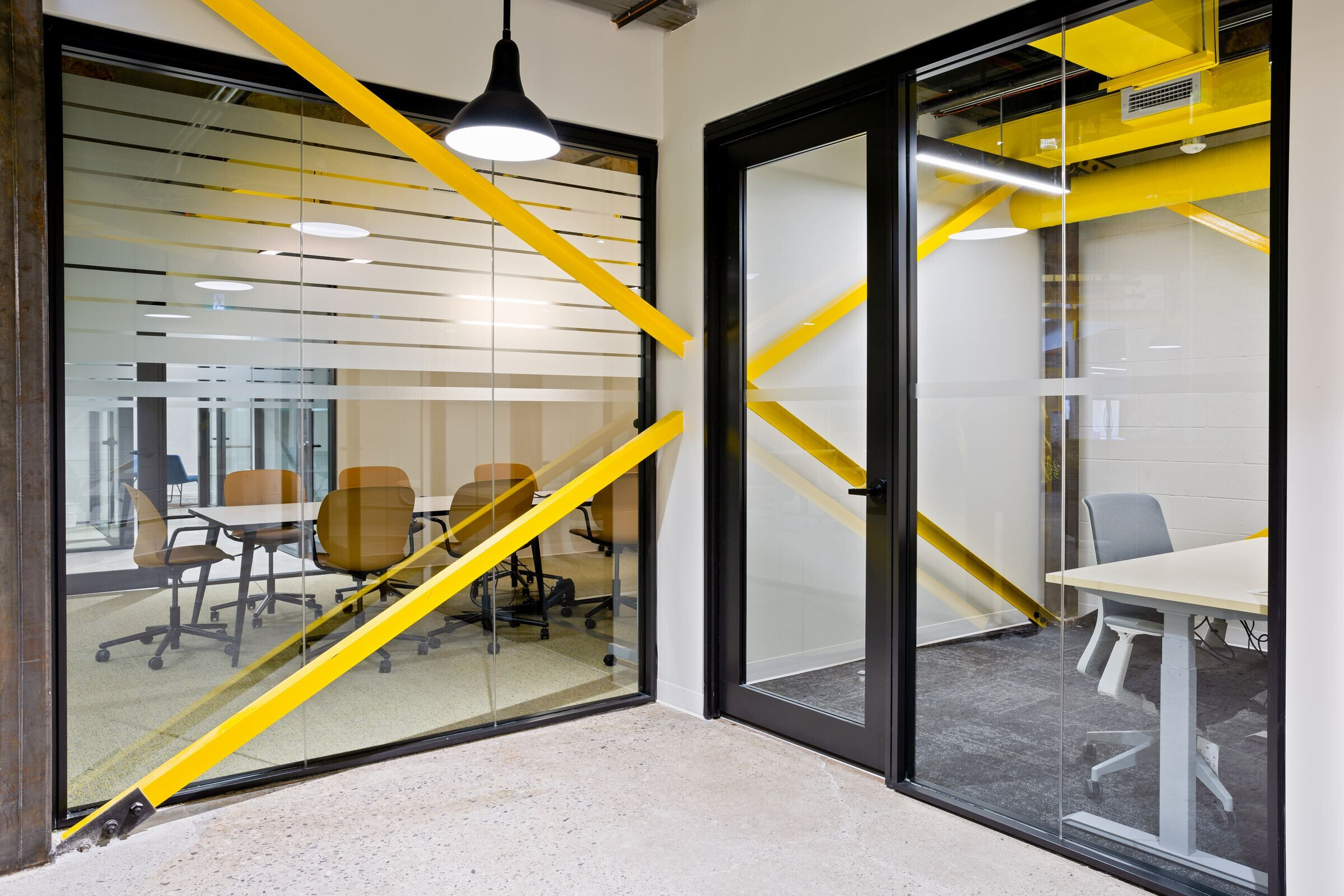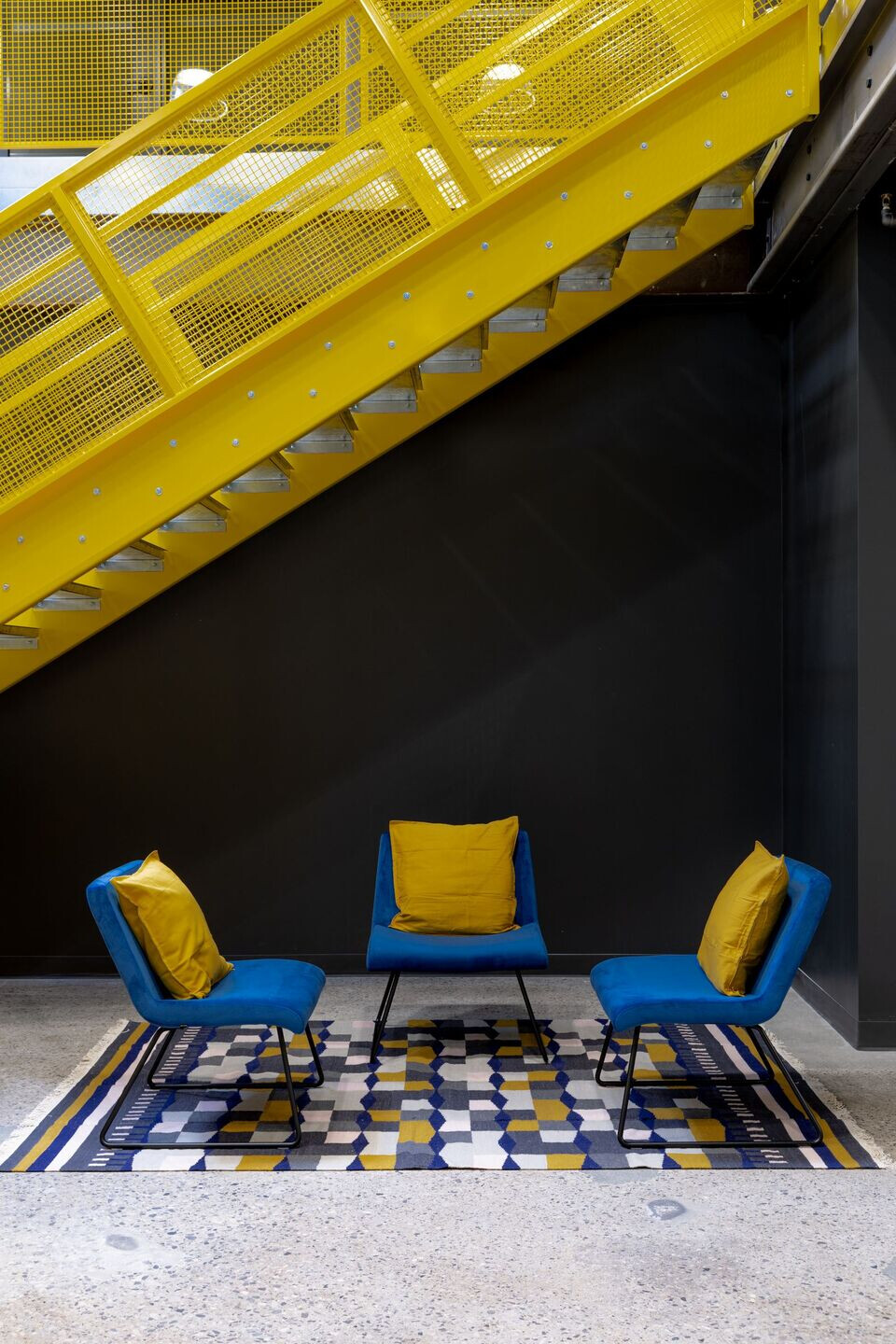 Keeping with the integrity and character of the existing warehouse space, an innovative modular mezzanine structure was used to add floor space flexibly and economically within the existing volume.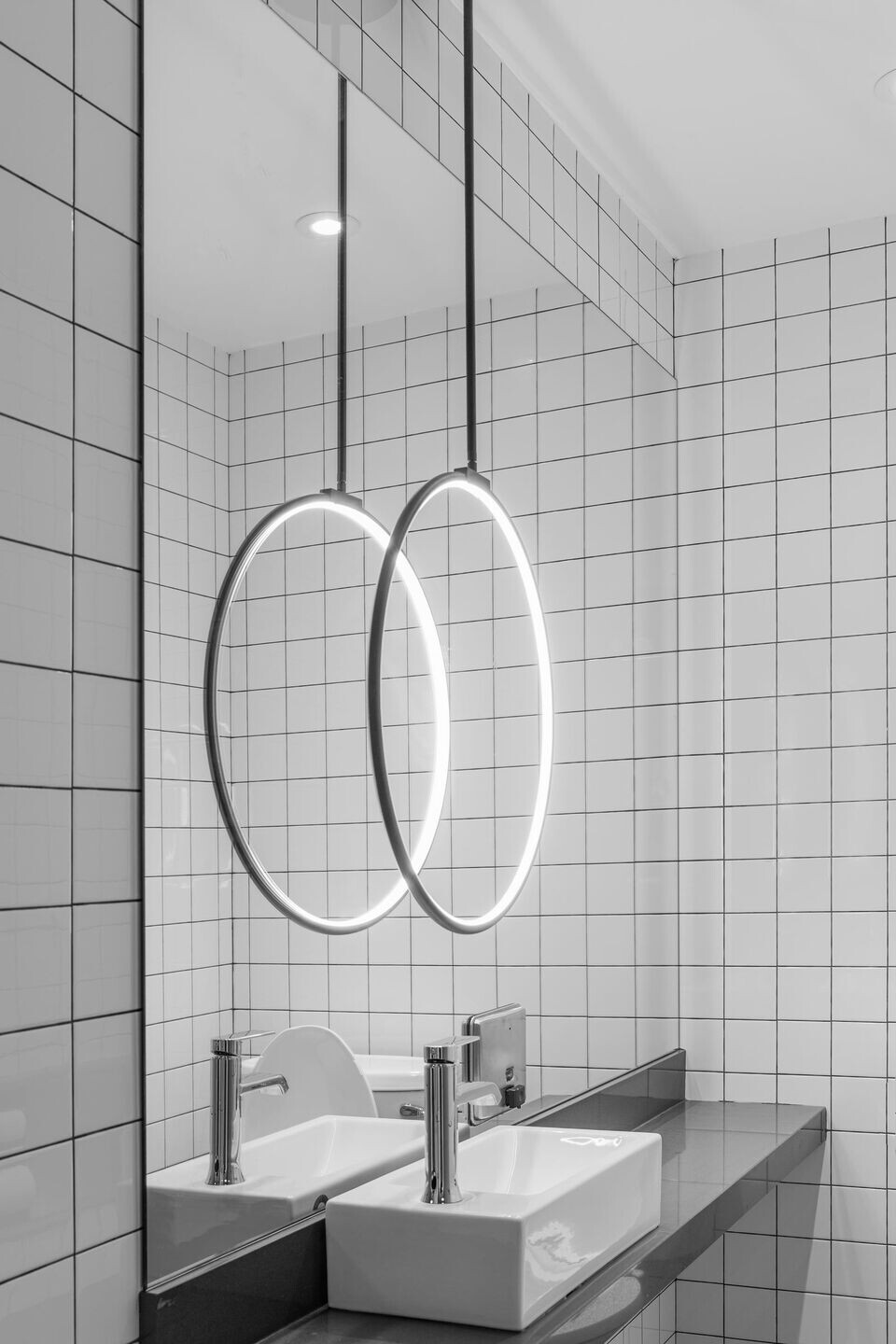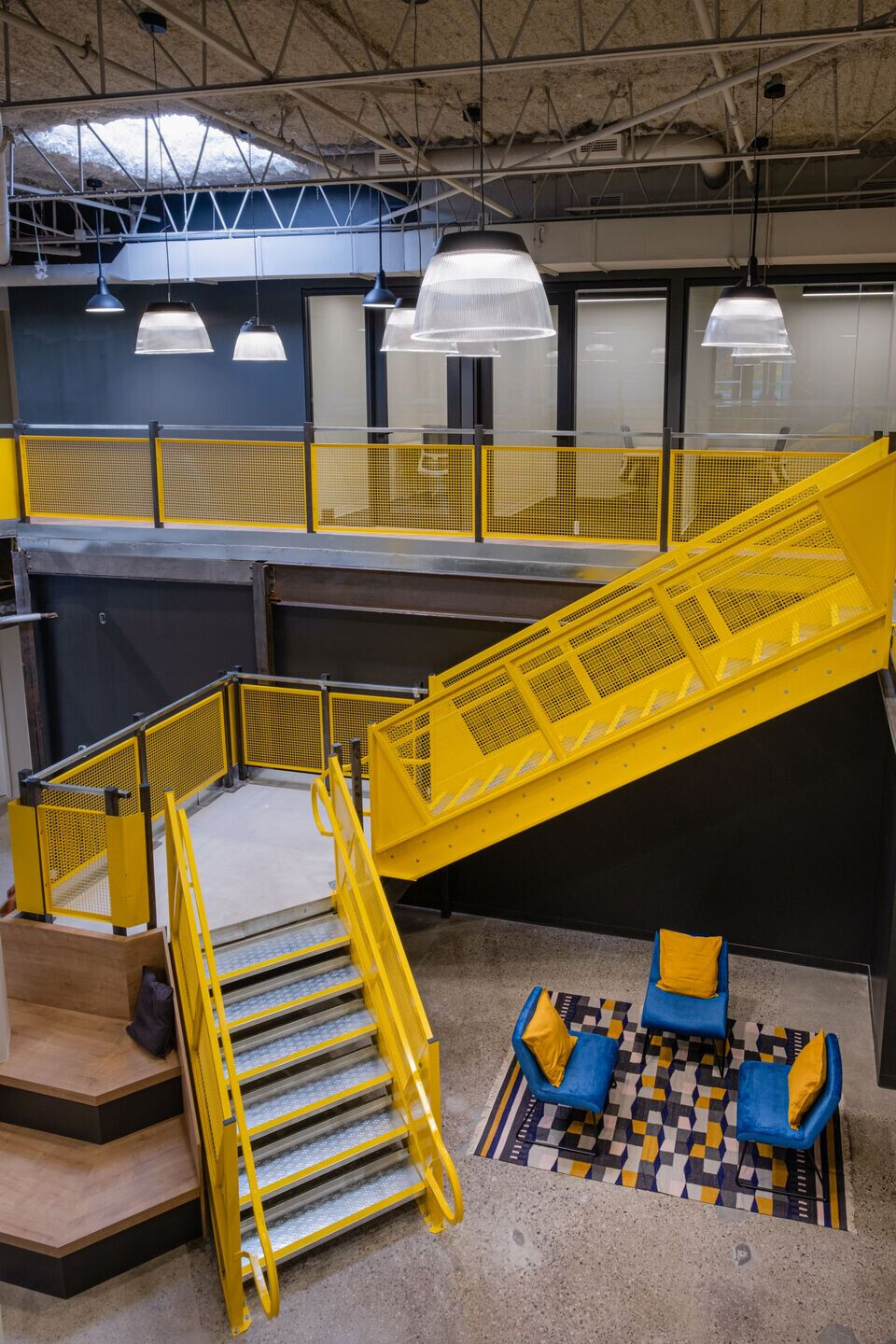 Signage and custom lighting were provided at the entrance and exit stairs reorganized to provide clear focus for the new facility which includes collaborative meeting and café areas.
Material Used:
1. Flooring: Carpet: Interface, Ice Breaker
Carpet: Shaw, Belong Tile
LVT: Polyflor, Simplay
2. Interior lighting: Kuzco, Delray Lighting
3. Interior furniture: Haworth
4. Architectural Interior glazing: Haworth
5. Interior features: Preserved moss wall supplied by ByNature Design