Montgomery Square is a nationally significant historical site. This former Post Office was the site of Montgomery's Tavern and a key location in the Upper Canada Rebellion of 1837. Its careful restoration has earned praise from heritage groups and the local community for its exemplary heritage conservation, the enhancement of the open space of the Square, a new pedestrian midblock connection and green building design.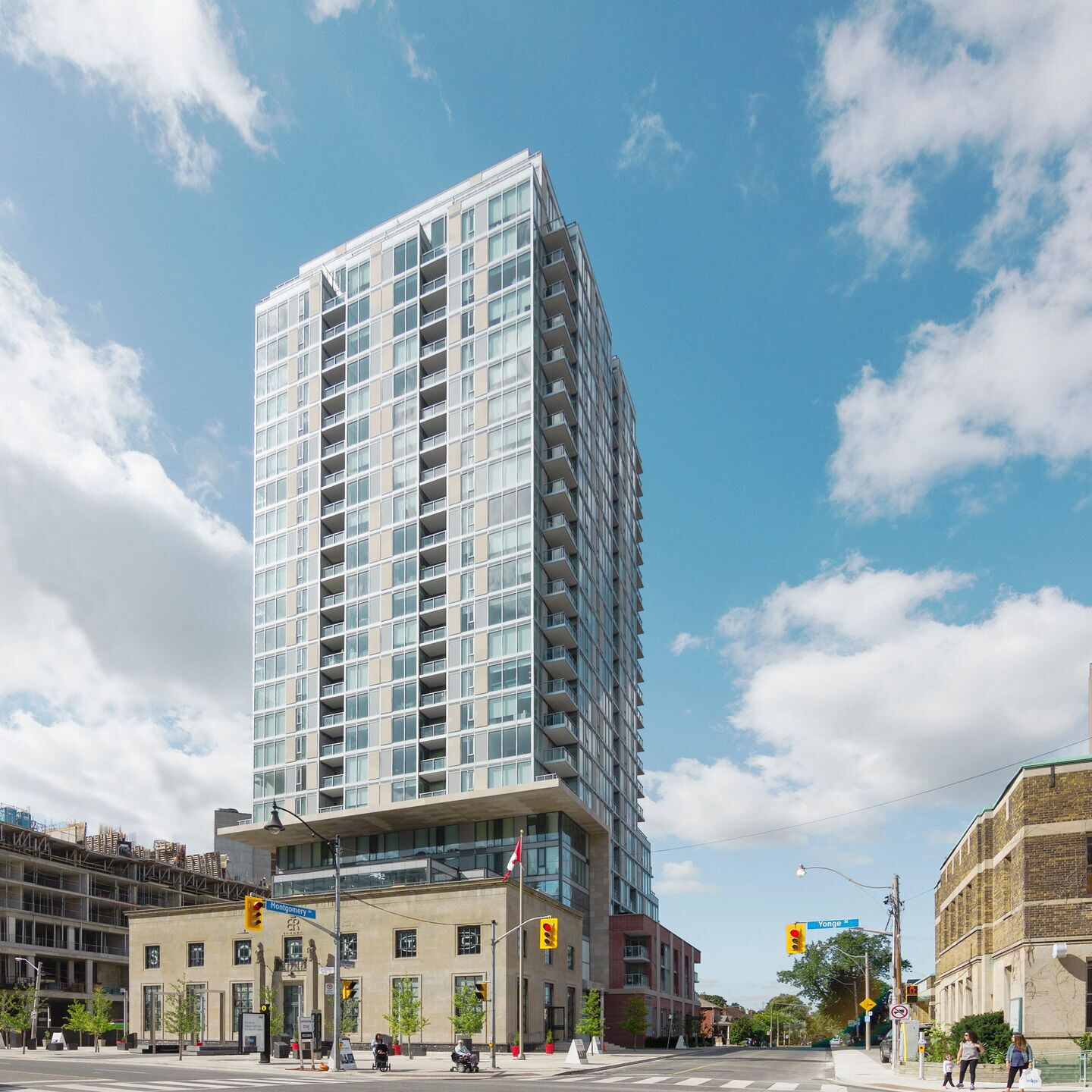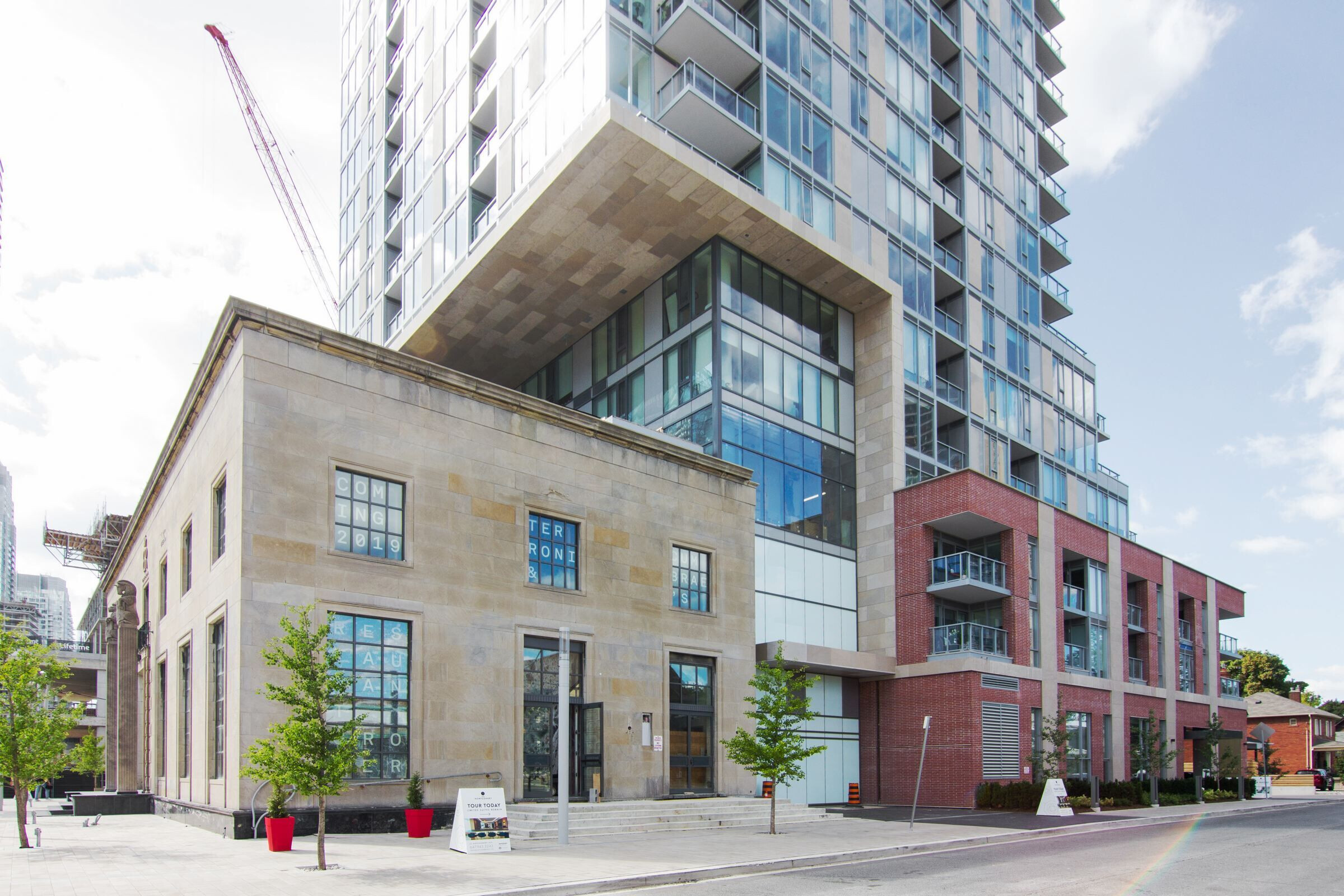 The new purpose-built rental apartment building rises 27-storeys, cantilevering out at the 8th floor to frame the heritage structure and stepping down to the west in a gentle transition to the existing neighbourhood.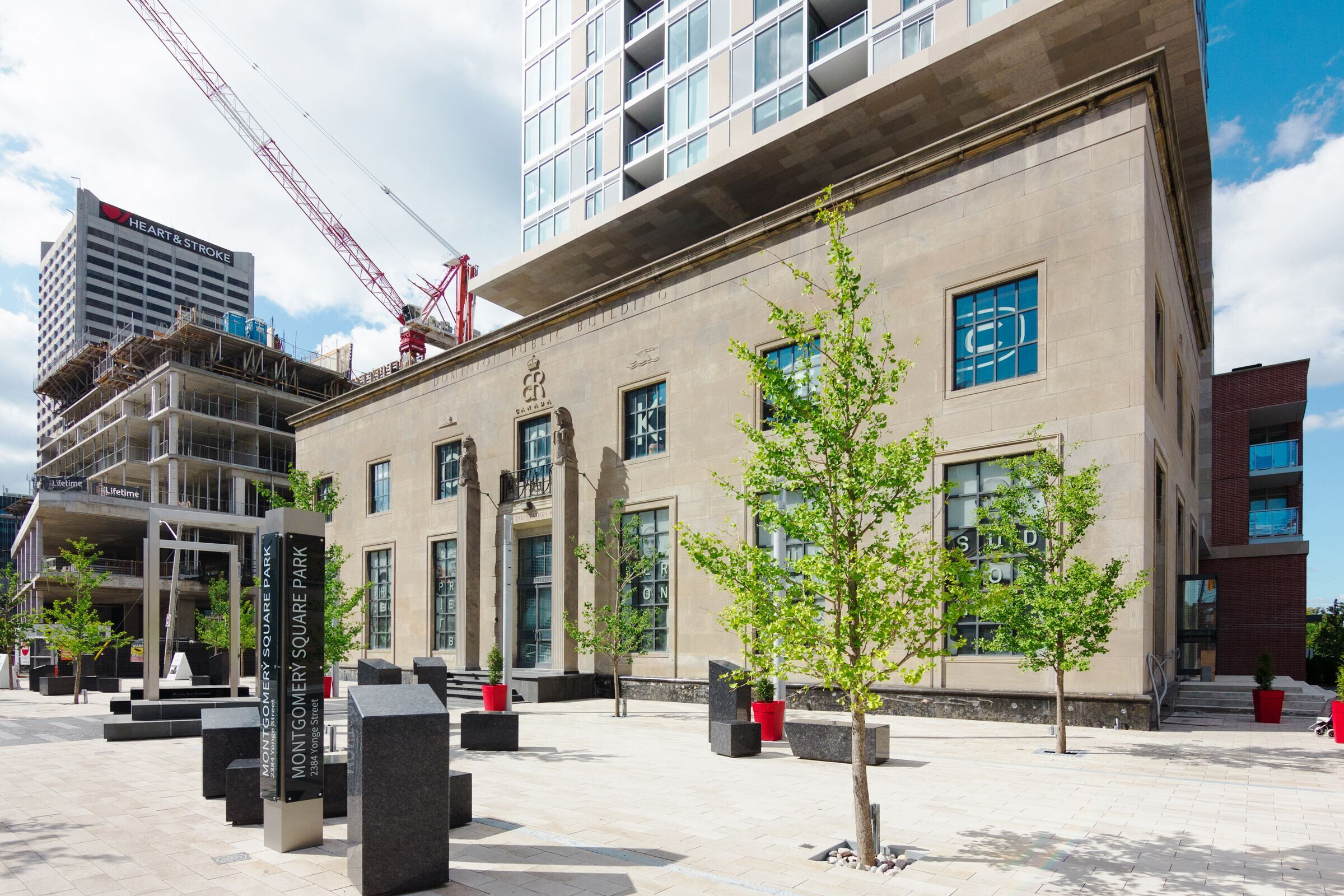 The building features limestone and brick, paying homage to the site's history, and melding the institutional and residential textures of the area. A glazed atrium links the new and retained buildings. The heritage building continues to be publicly accessible, and its forecourt is now an enhanced Public Park featuring an ambitious Public Art installation. Montgomery Square continues to be the place to meet in North Toronto and a landmark in Canadian history.