Welcome to this exclusive private house in USA. For this important client we have designed a dream sleeping area. Bedroom is a personal sanctuary, which expresses your favorite colors and feelings. We have chosen grey shades and Bordeaux details.To satisfy our client's needs, a relax corner complete this luxurious bedroom. A contemporary sofa and a Caroline armchair by Flexform... the perfect place to read a book and talk before going to sleep.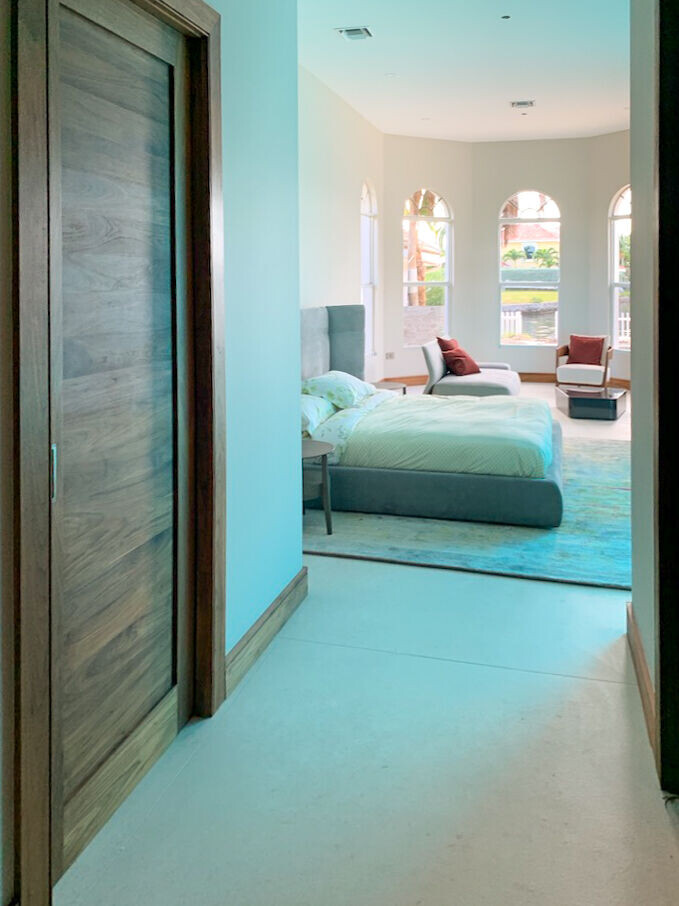 A Baxter Couche Extra double bed is the star of this master bedroom. The main protagonist is the imposing padded headboard, finished with precious hand stitching, which represents a soft and protective shell for your relax moments.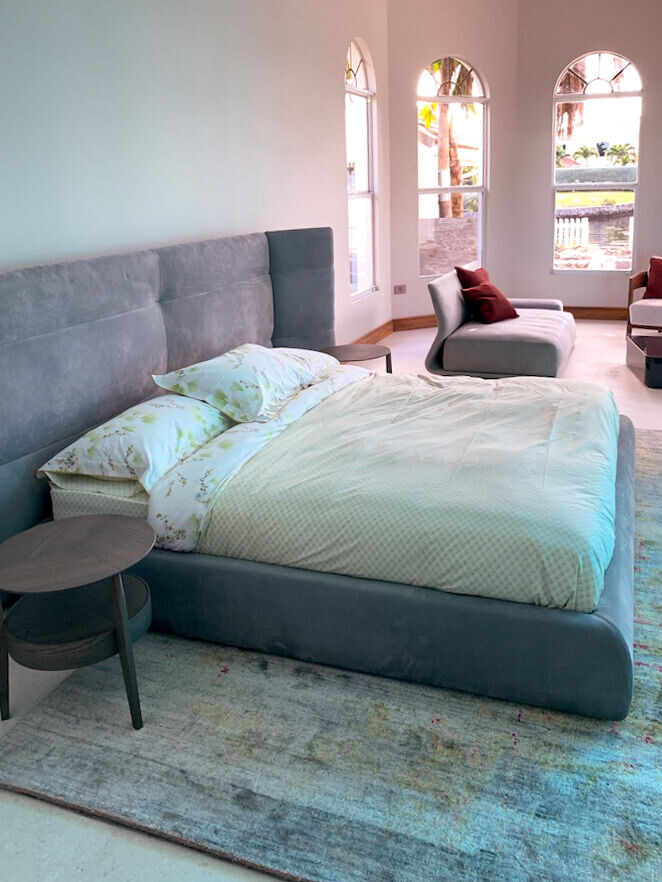 A vanity corner with the elegant dressing table Yves and Colette chair by Baxter makes this area complete and sophisticated. Yves by Baxter is a sober and elegant dressing table dedicated to the feminine universe. The opening table top with oval mirror makes it a unique element of furniture. Colette by Baxter is a chair whit a formal, neat and contemporary design. It has slender feet and a comfortable sitting, the perfect solution for home and for contract.