Ananey is a leading Tel Aviv-based media company specializing in the production of diverse and unique content, with a 360 expertise in managing media. As a Paramount company, Ananey is the exclusive operator of many popular content brands, reaching most households across Israel, including lifestyle channels and the Paramount portfolio.
A primary driver for the project was that the company wanted a space reflective of their dedication to media for all age groups while maintaining their vibrant, colorful, joyful, expressive, and fun nature. Although, the heart of the design is modern without being silly or childish. This was achieved through different forms of expression - colors, materials, and patterns that came to life through floorings, partition patterned stickers, colors, and open space felt partitions.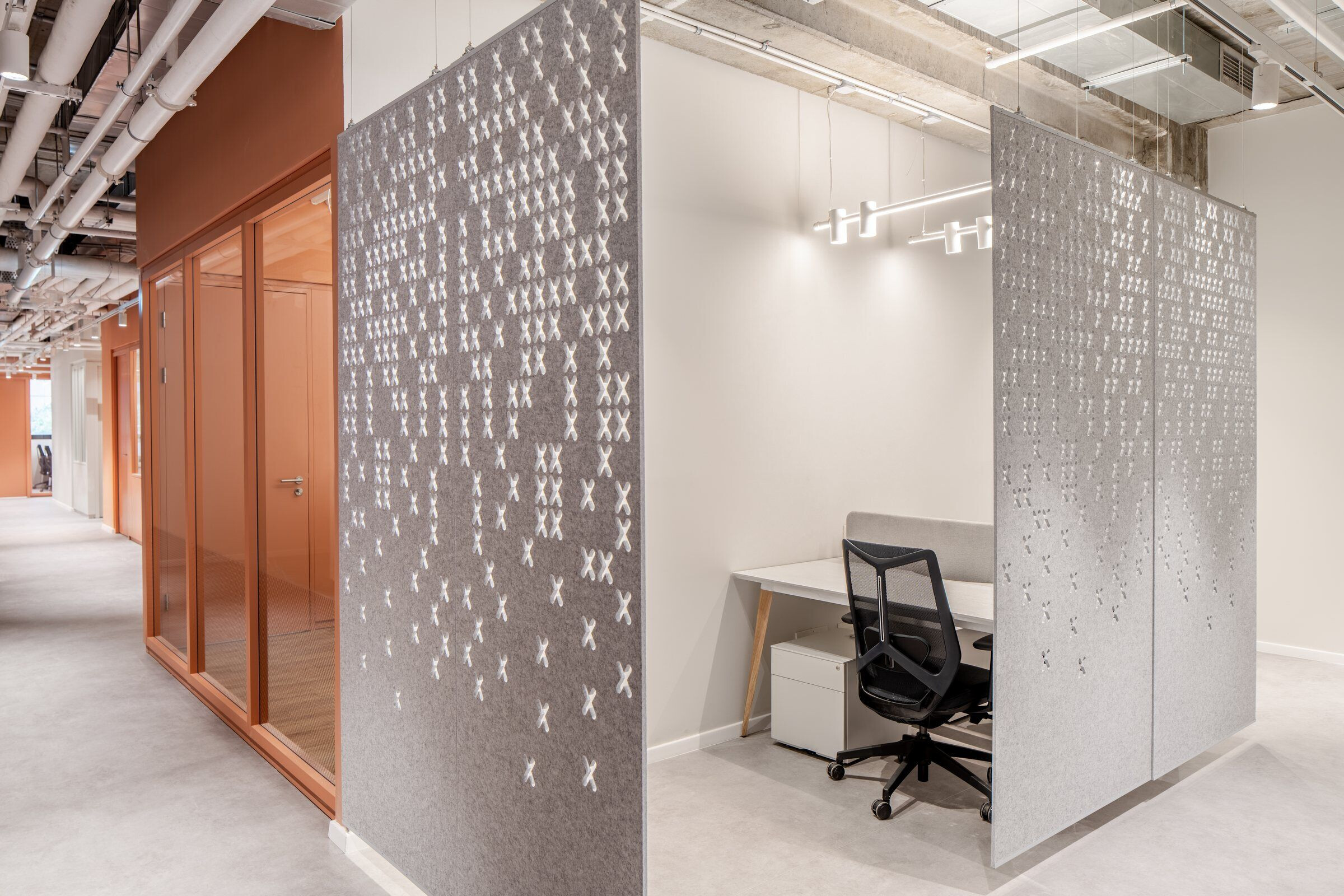 The furnishings are more hospitality focused allowing for employees to choose from an array of different spaces to meet or to just get away and think over a cup of coffee.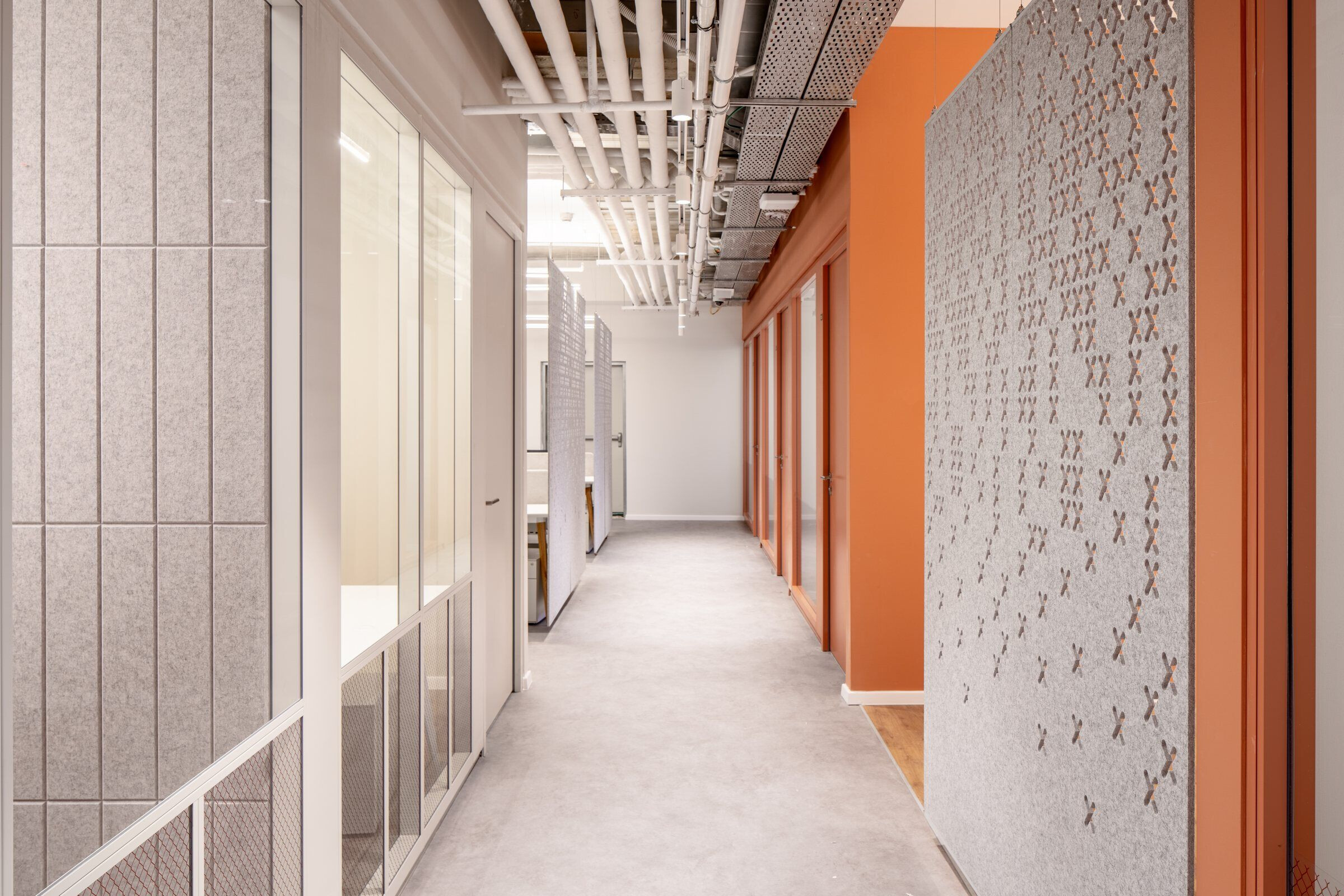 Team:
Architect: Shirli Zamir design studio LTD
Photography: Peled Studios
Design team: Shirli Zamir, Lee Mandelsberg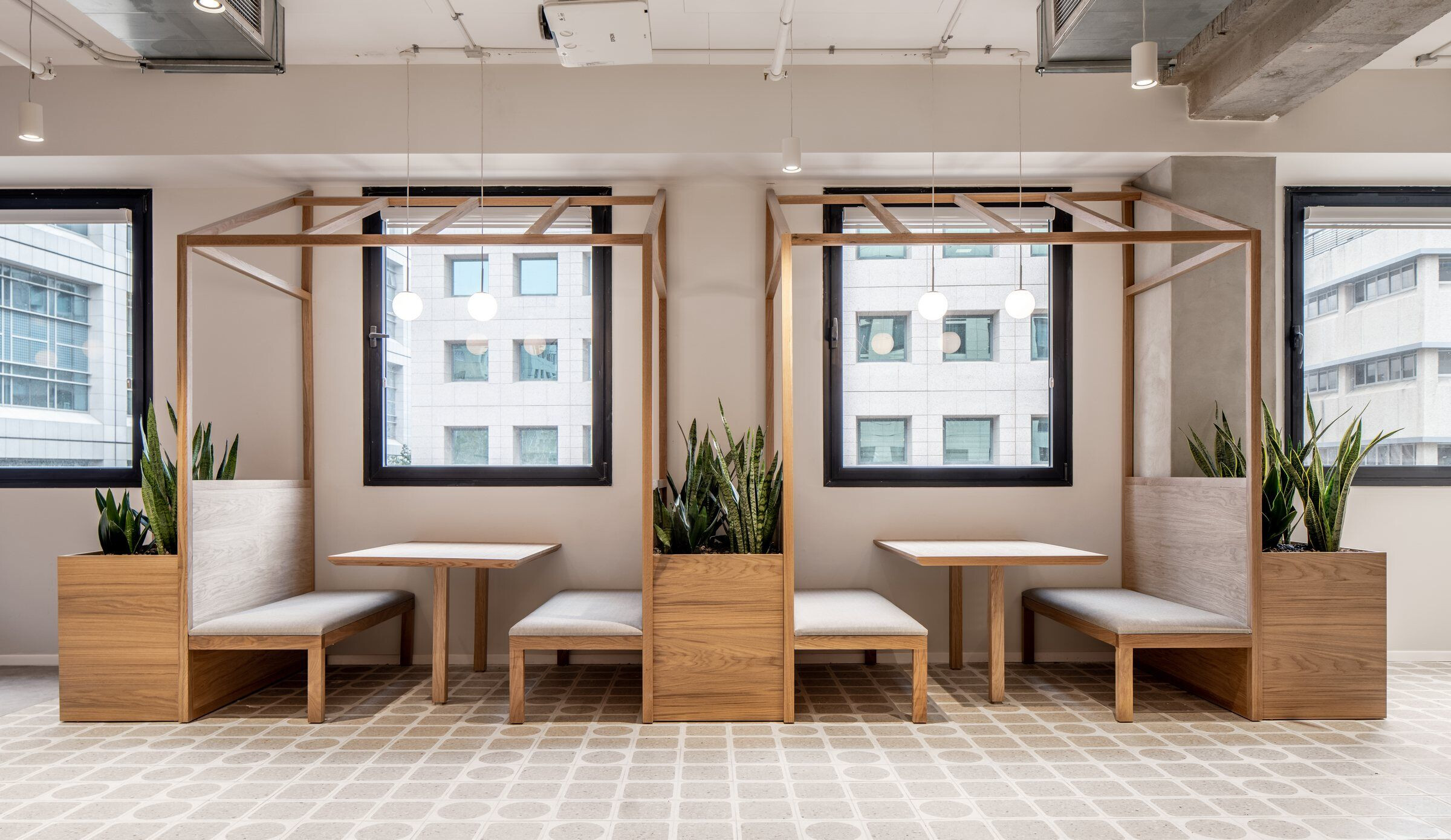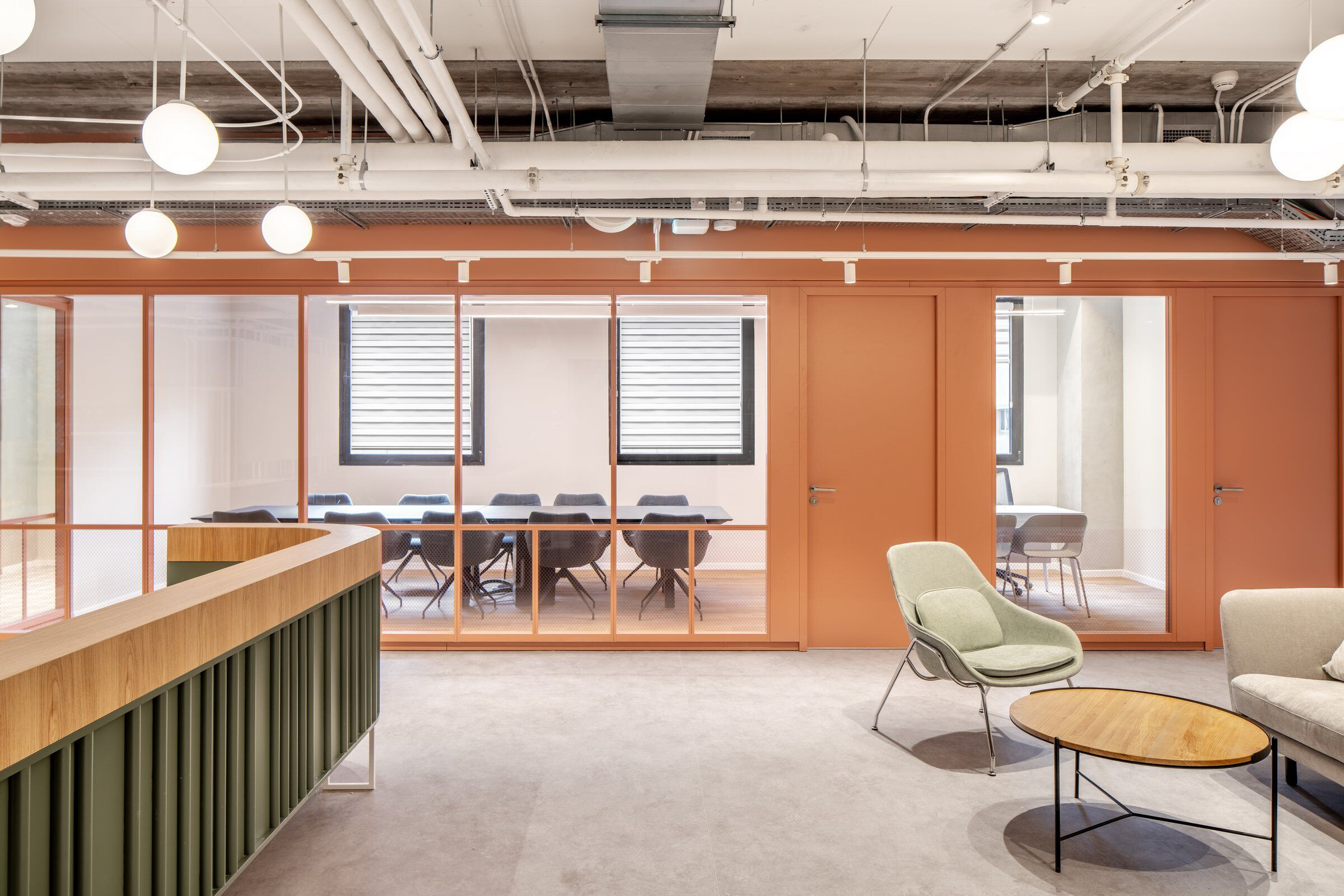 Material Used:
1. Facade cladding: Maars Glass Partitions
2. Flooring: Niza Loano