What was the brief?
Nutcha Moothanakitpinyo, the owner of ATHA, she wanted to create a holistic wellness center where you will be guided to find your balance and inner peace. Atha is a compact but practical yoga studio situated in the heart of Bangkok, Thonglor district. It comprises of area for yoga activities and a plant-based café, within just 250 square meters.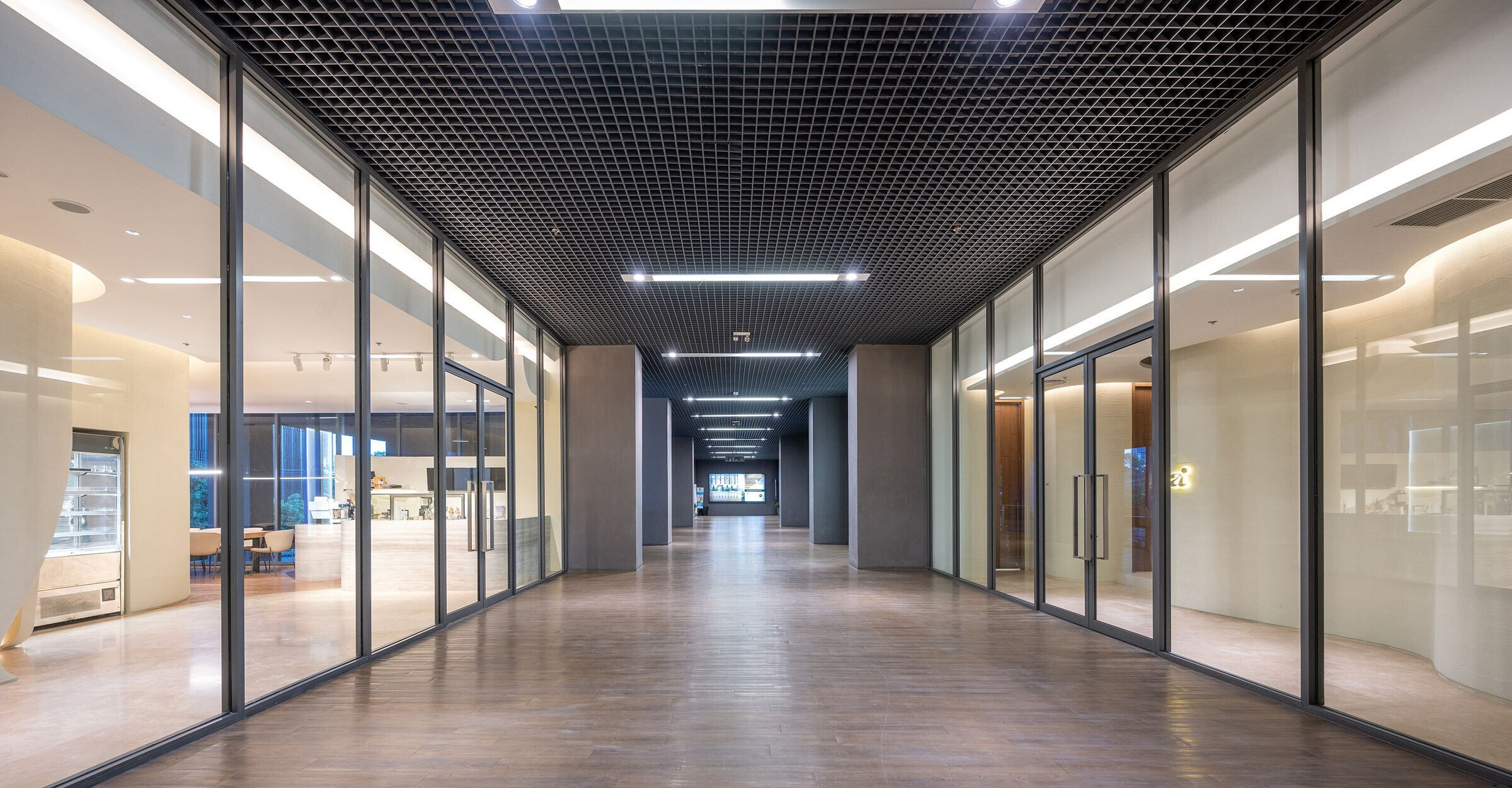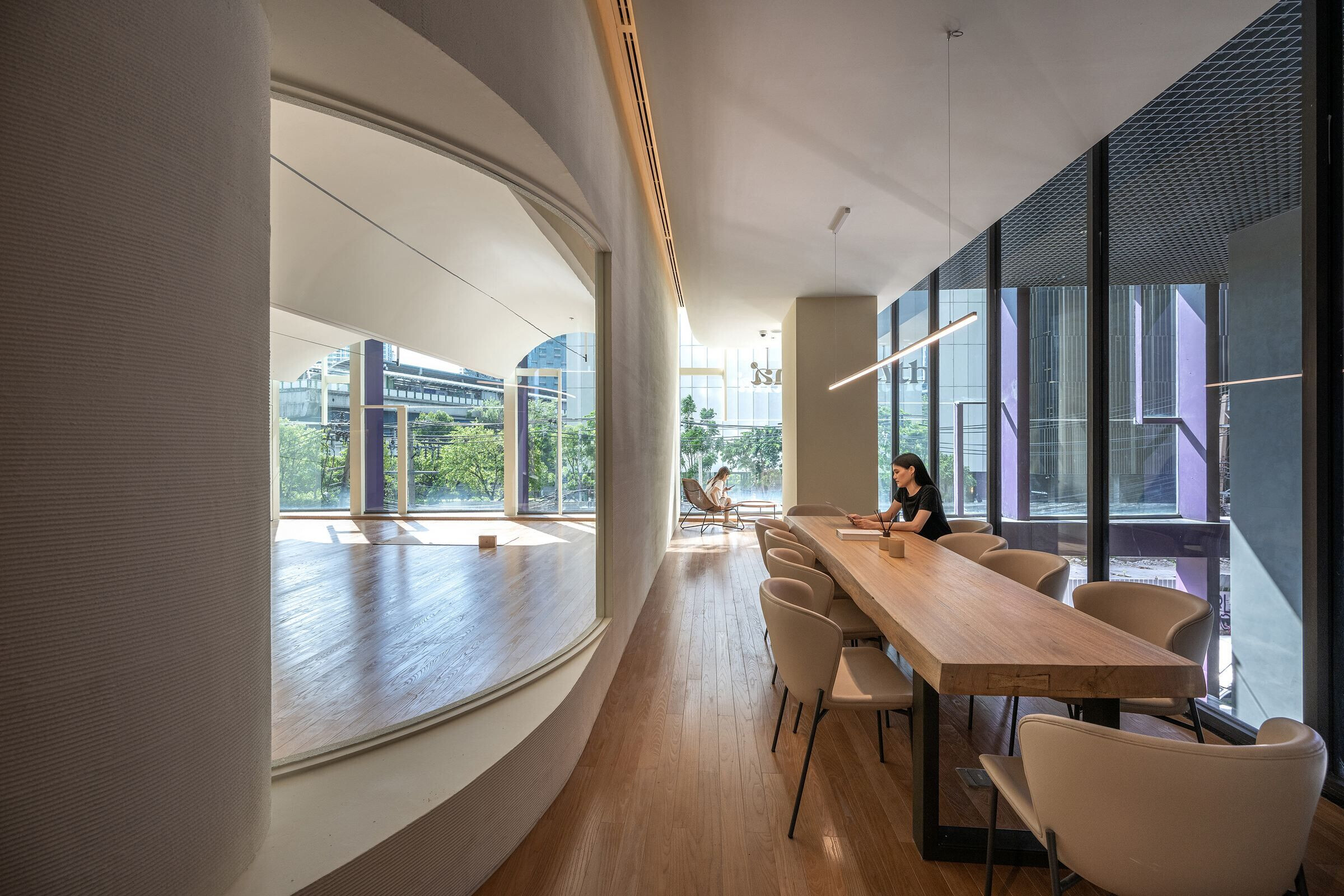 The main design intent is to create a space that perfectly expresses the sophistication of yoga movement. The continuous curvatures connect each room together, as well as radiates inviting and welcoming atmosphere, encouraging the guests to feel truly relaxed when visiting the studio.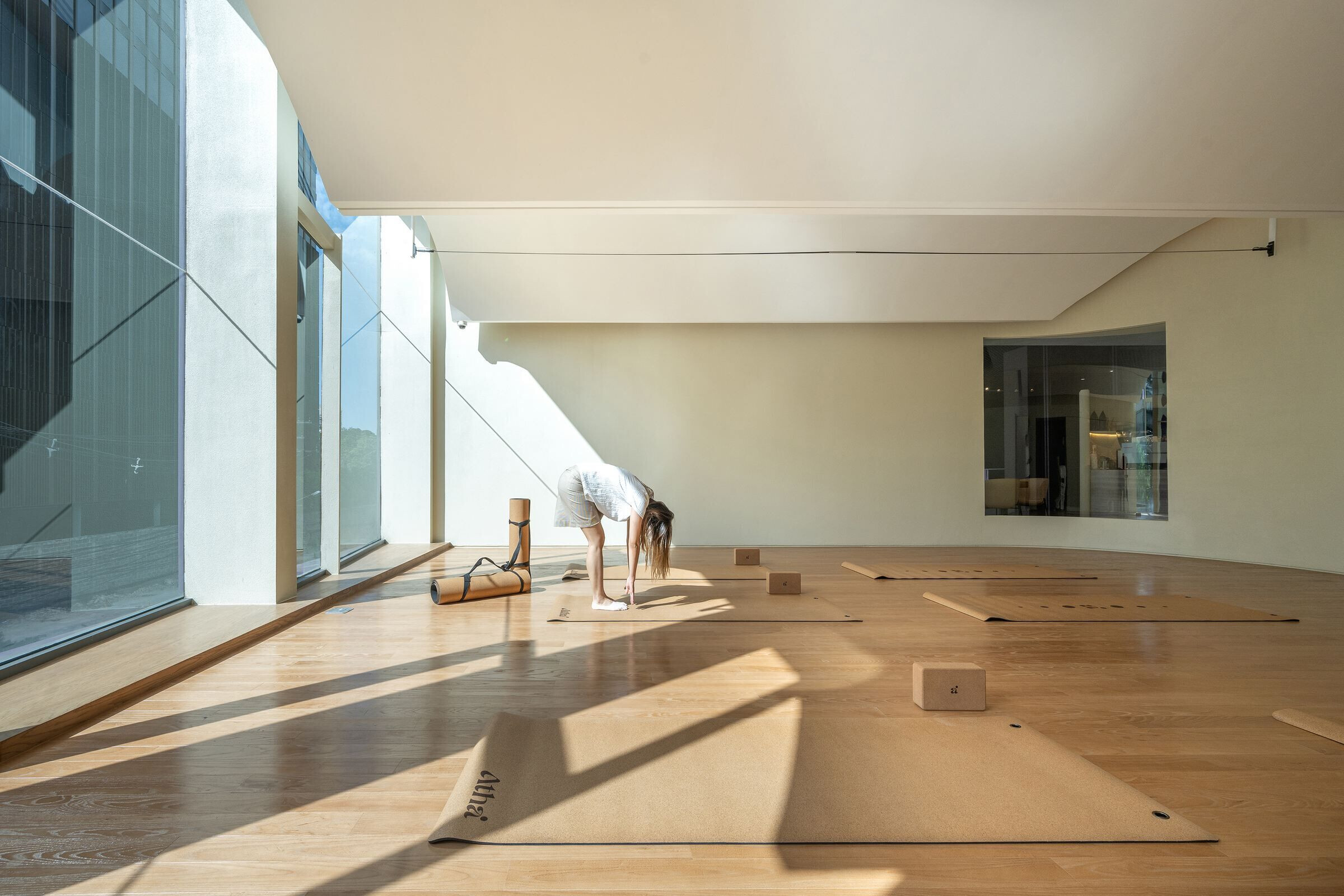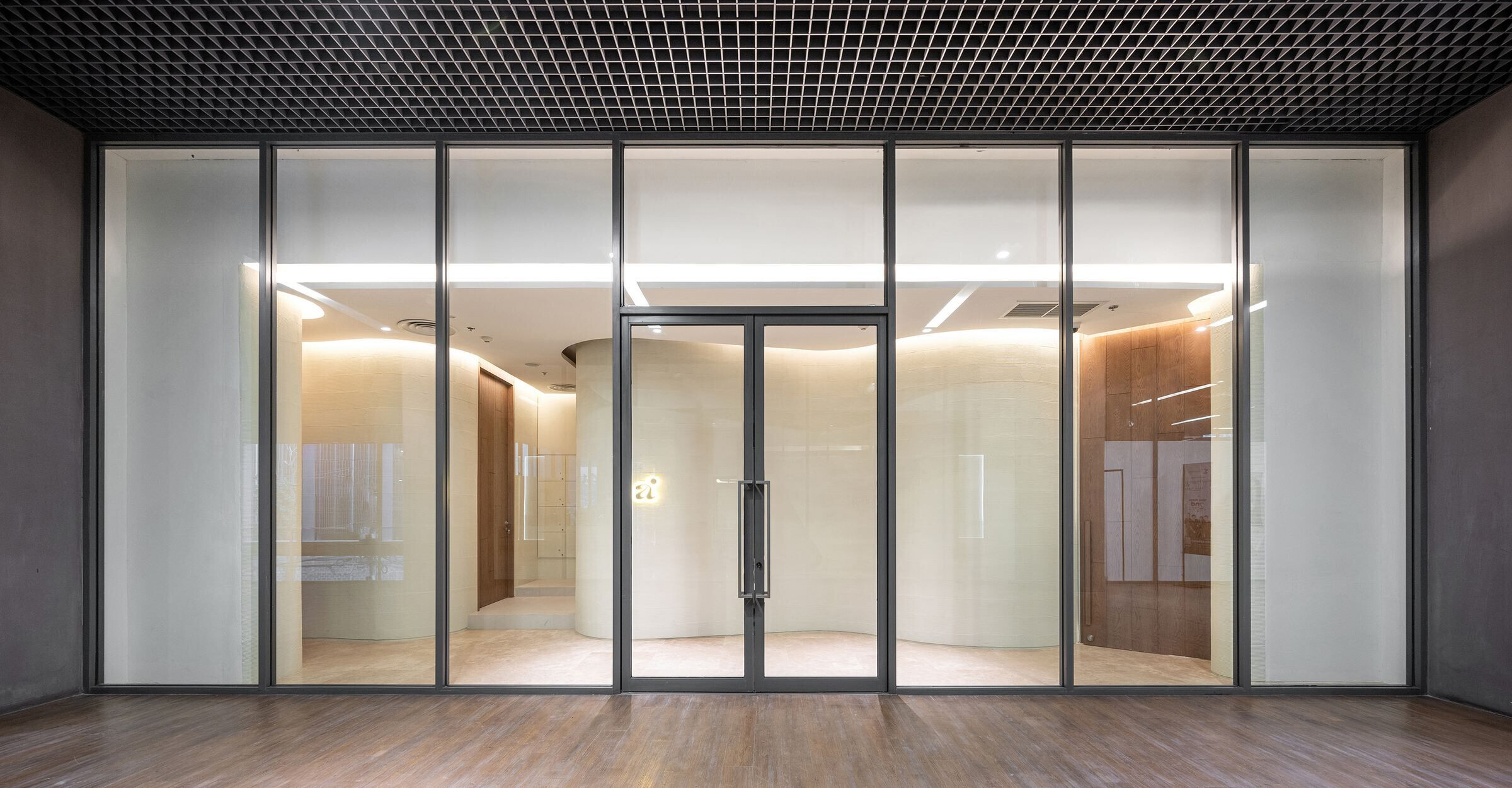 What were the key challenges?
Our design intention is to create a yoga studio to be a place where visitors can come and escape from a busy city. Since Atha is situated in an apartment building. To create a unique place where visitors can seek balance and calmness in the middle of a busy city like Bangkok is the key challenge. The design intention enhances the experience of yoga and wellness activities to the next level. Visitors can feel themselves truly elevated both physically and mentally.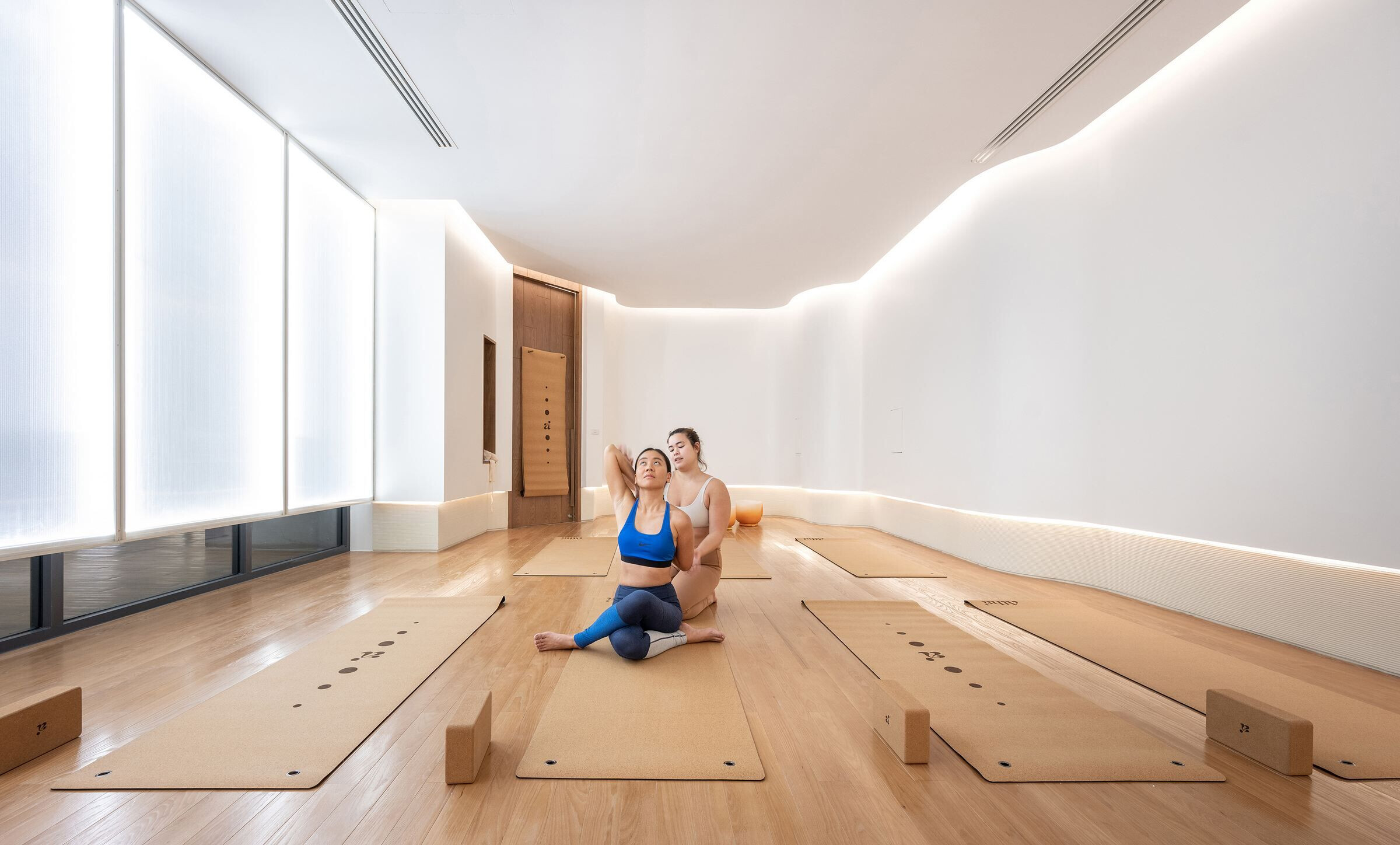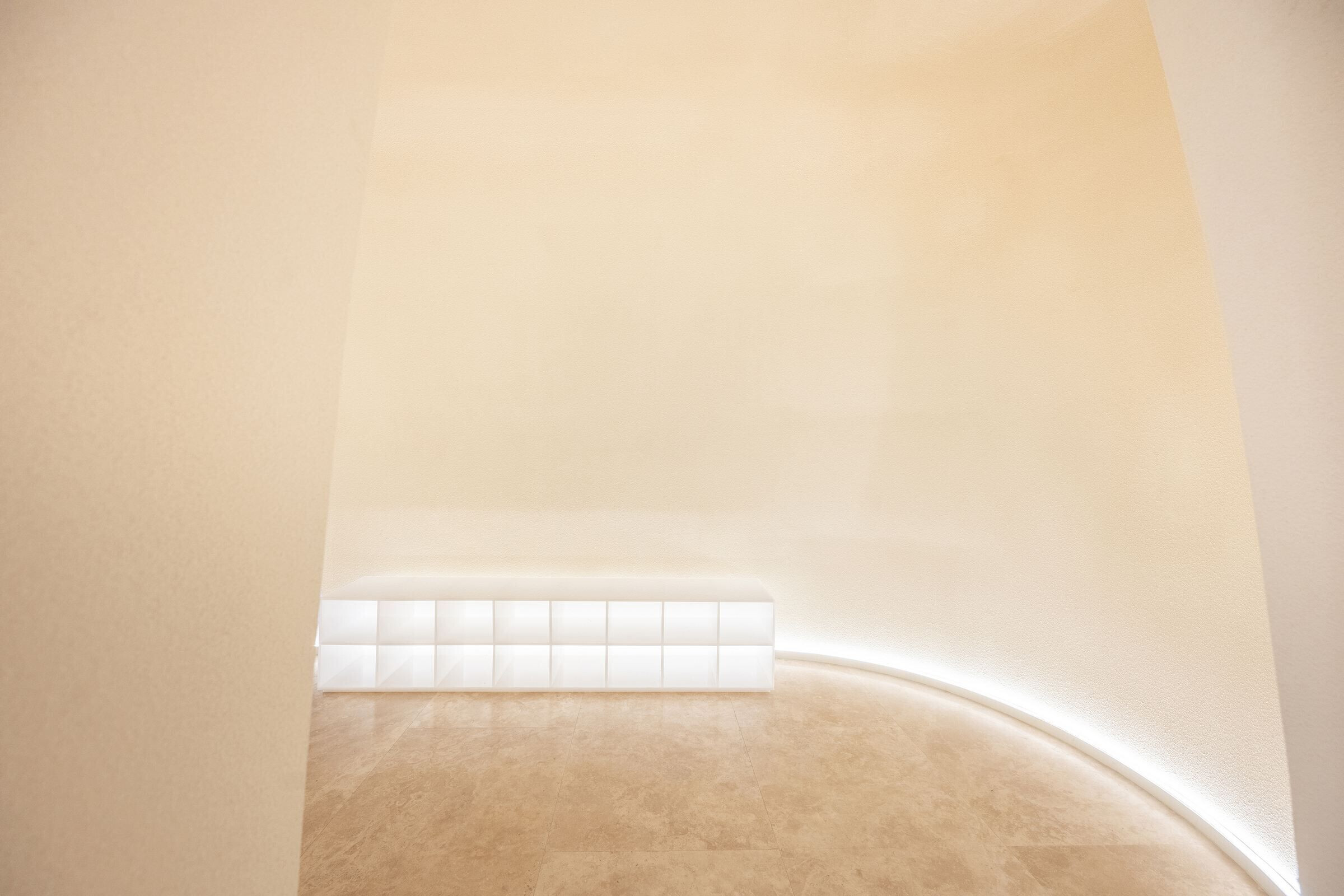 What materials did you choose and why?
Yoga is typically an activity that demands the interaction between a person and the surroundings, either through sight or touch. Therefore, all colors and surfaces in the studio are deliberately comfortable. A more textured material (handcraft textured paint)applies to the entrance chamber, while the less textured material (textured glitter paint) creates an increasingly pleasing and friendly when coming inside, reaching the perfect level of comfortability in the yoga room.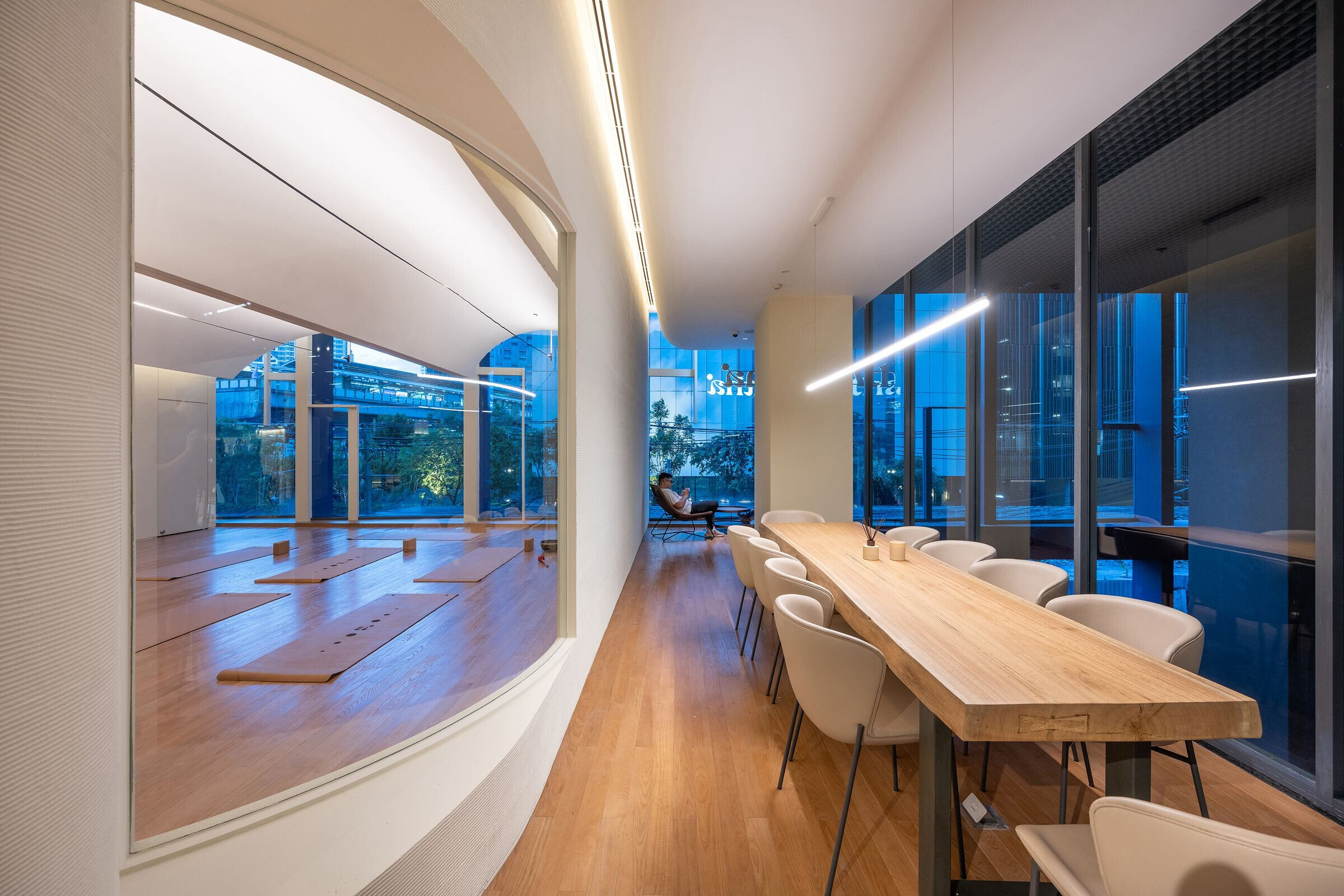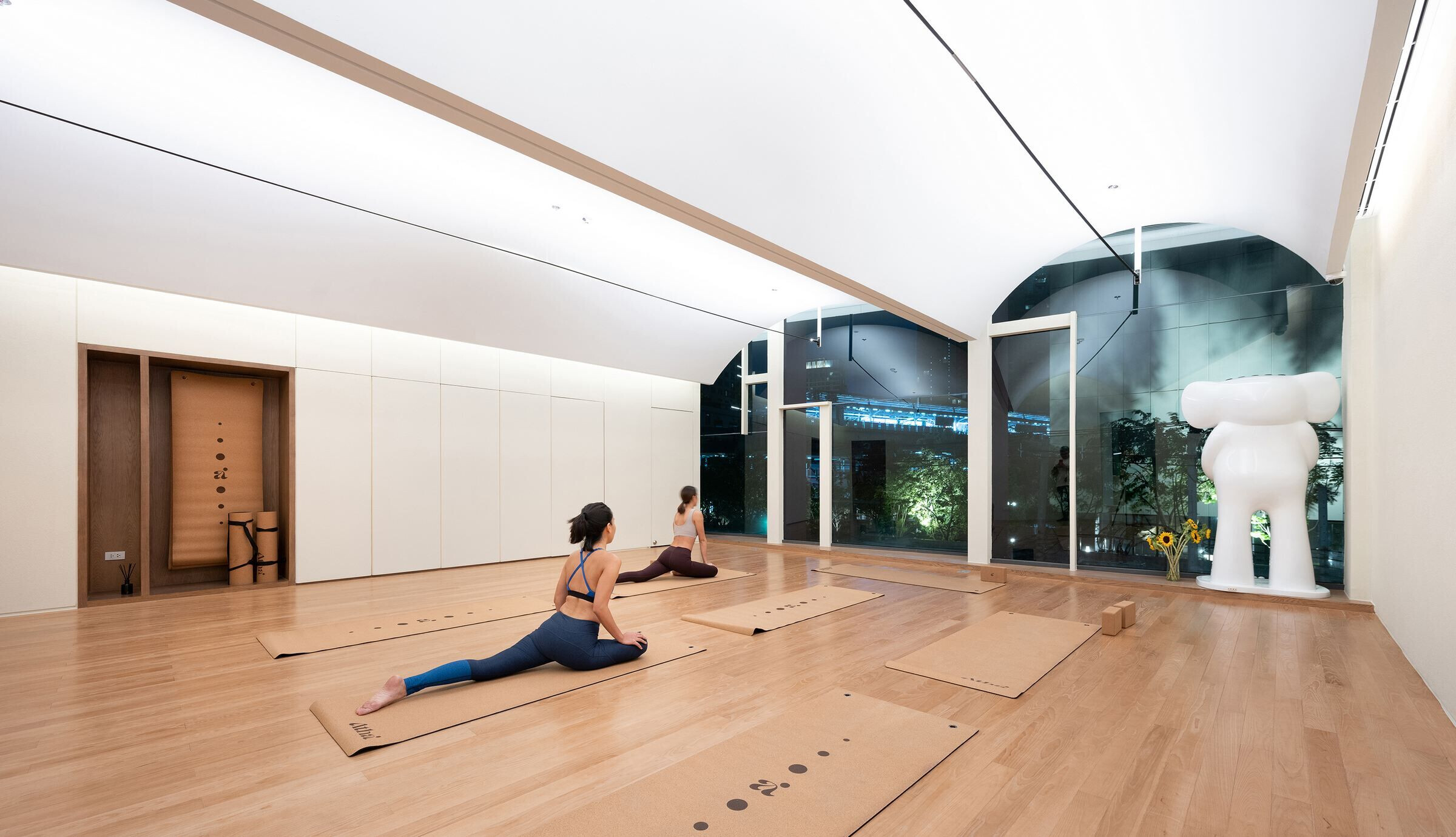 Detail design can be found in the curve-based celling and the transition space which are elaborated to create a contrast between the nature-like building and the highly formal surrounding, urban area.