The existing building is a 120 square meters town house situated in an old village project. The context are rolls of townhouses facing each other with a small park-like space in the middle being utilized as parking space and exercise ground.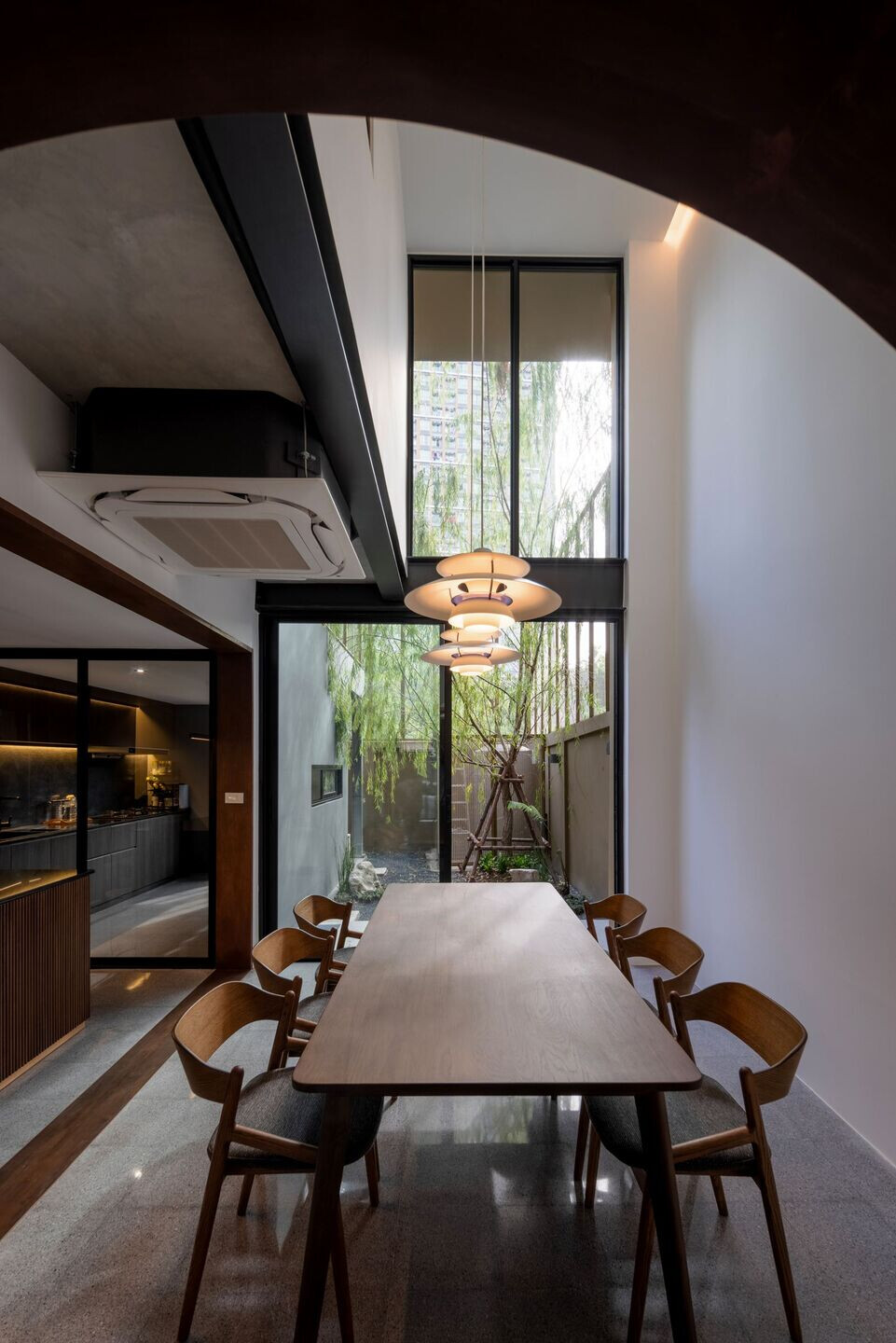 One of the owner's main objective for this renovating is to also add one full additional floor to accommodate three generations of the family. This translates to private bedrooms for each generation in equal quality and two separate living rooms, working room, dining room, kitchen pantry, and Thai kitchen. (Usually, a separate kitchen with separate entrance and ventilation.) Another requirement is to keep the existing key structures and position of stairway hall and bathrooms.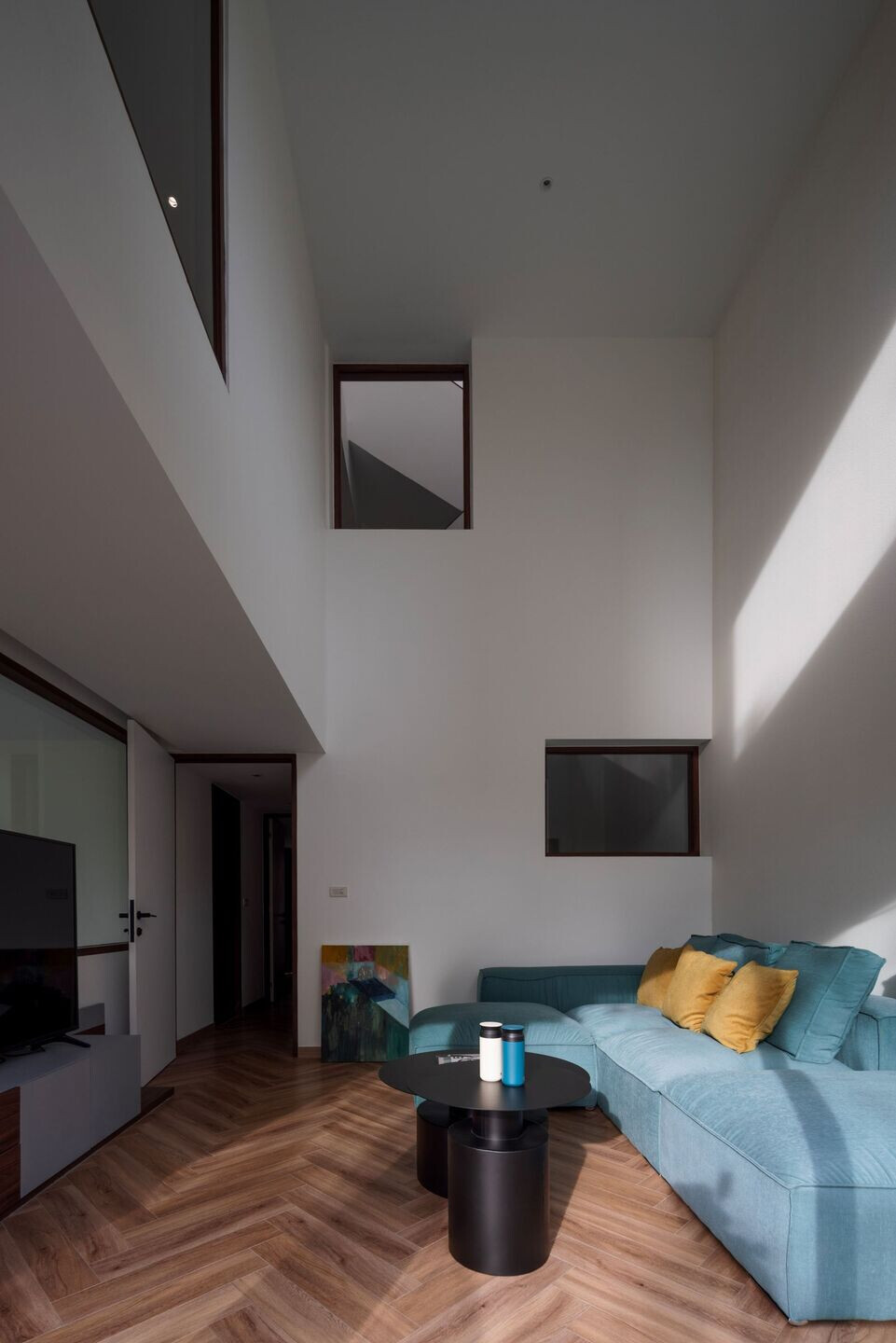 With the owner's preference in specific geometric shapes such as semi-circular and rectangular lines, a method was formulated by the design team to work on existing building design limitation and enhance functional and aesthetic quality of the building with shapes the client enjoys.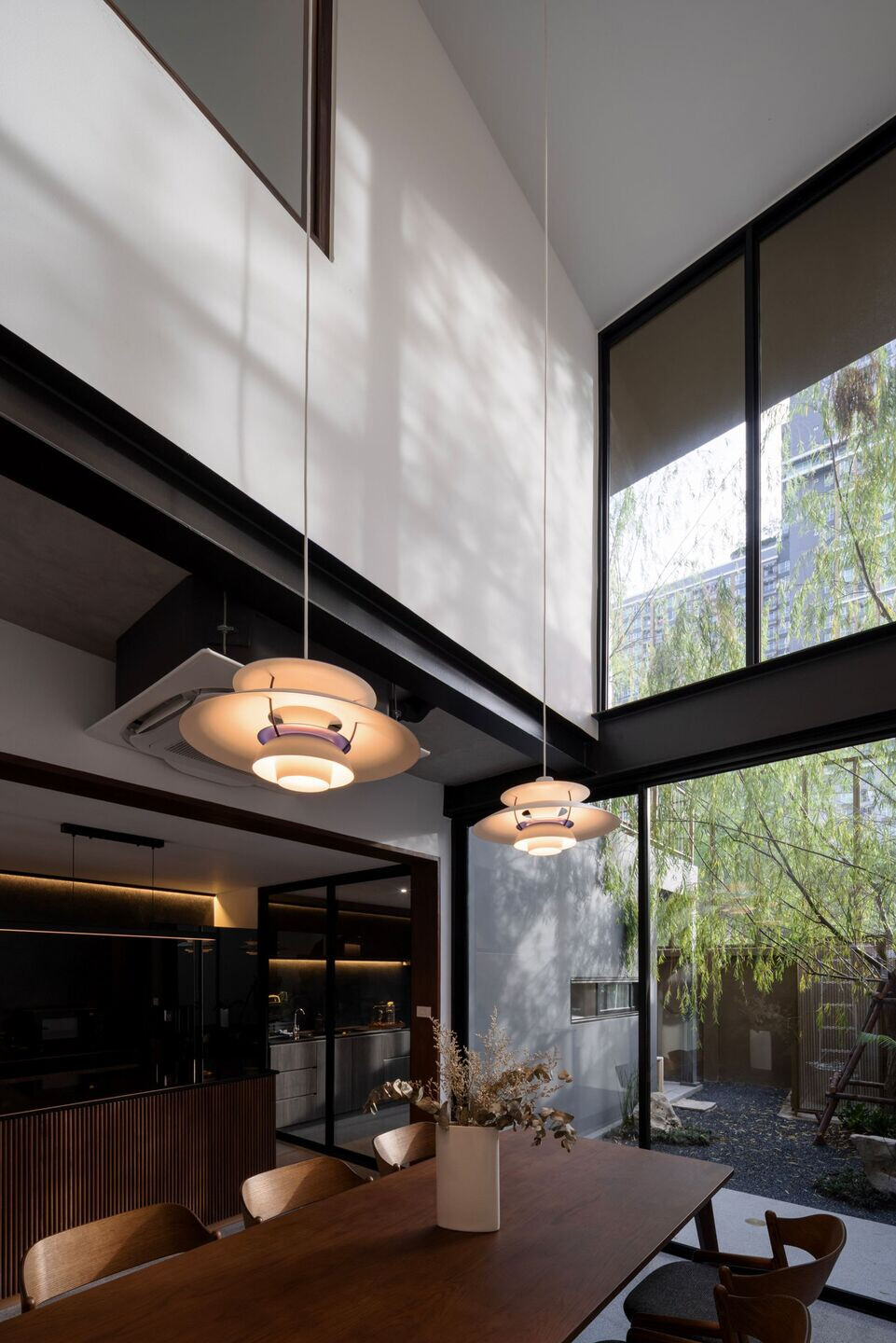 This is done through various of means on all axes. Starting from the exterior façade. A half circular enclosure was created to accommodate a tall tree which spans vertically though out all three bedrooms giving a touch of nature at their own balcony.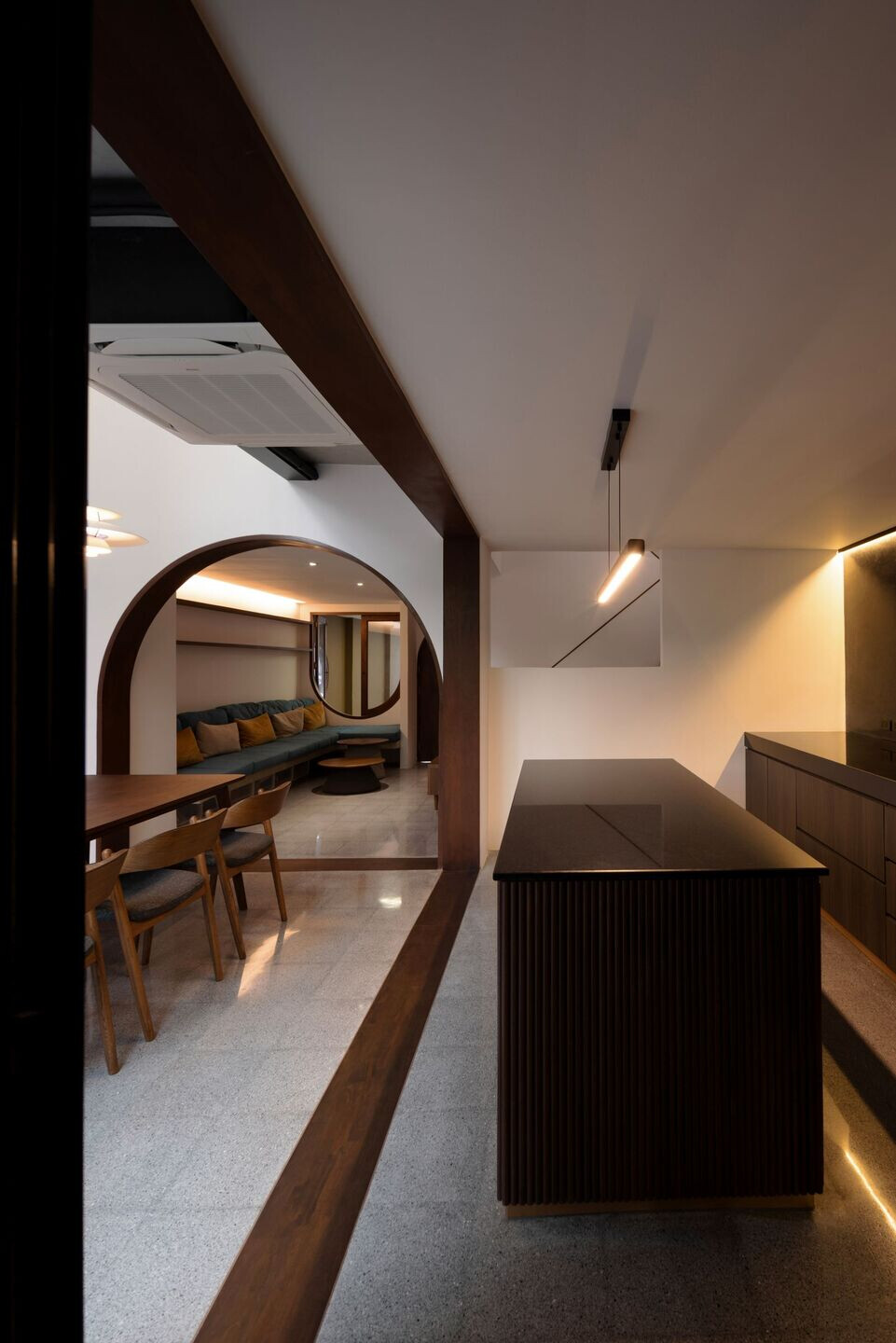 Louver was created as one of the main elements of the façade contributing to the bedrooms' privacy while allowing airflow to the balconies an on to the bedroom.
Openings and voids in the afore mentioned shapes were achieved in various sizes in both vertical and horizontal plane, each will serve different functions in enhancing the live of the residents, whether it be to give visual clues on the availability of the living room from the stair hallway to enhance privacy or or as visual space Such as the dining room connecting both the living room and pantry counter linked by a half circular and rectangular transitional space.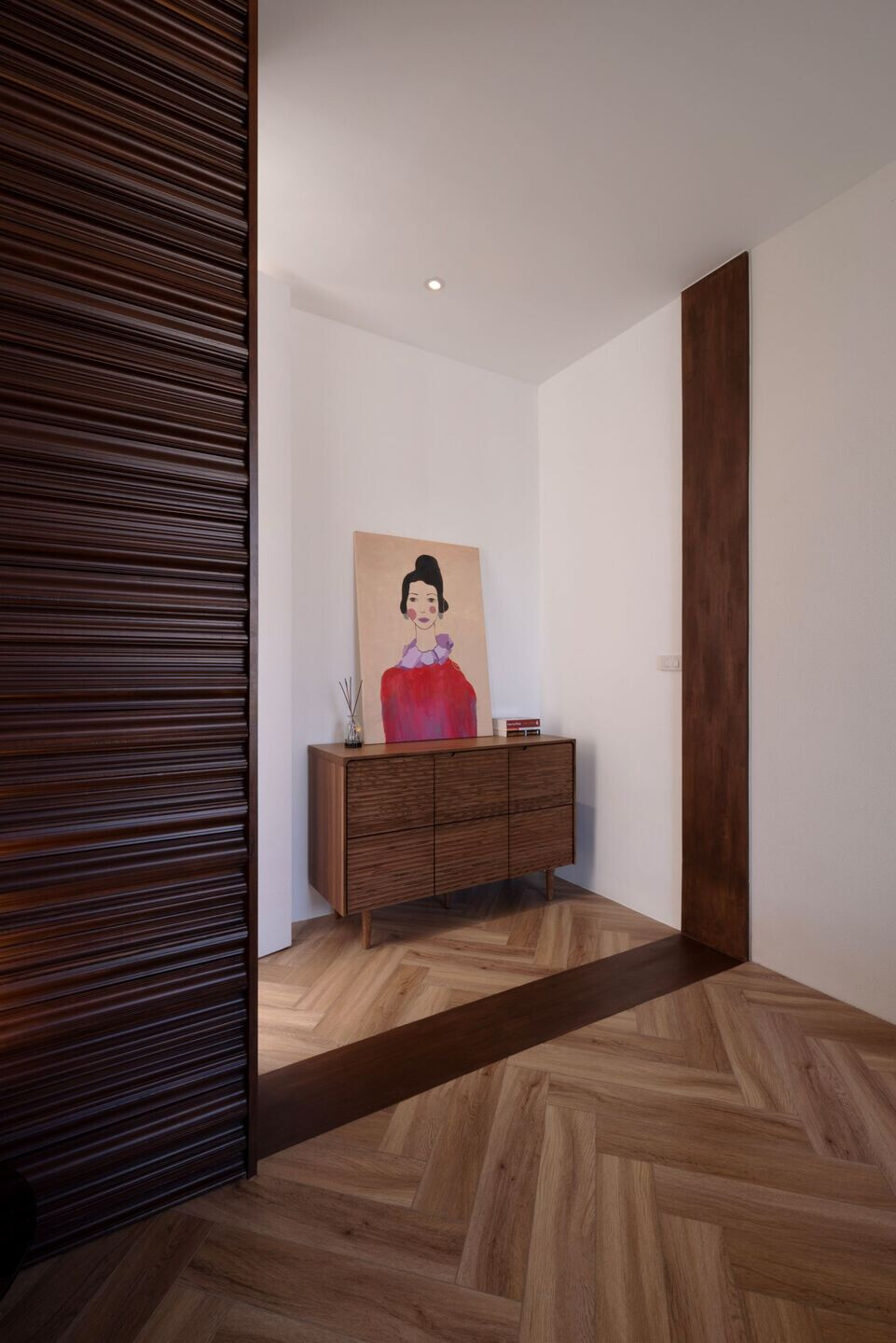 These shapes then envelop the space, playing important roles in creating specific feel to each space. Moreover, the second-floor slab was removed to open the space vertically connecting the dining room to the above living room and another way around. The increased height allows natural lights from the back of the building efficiently where a garden and the upper balcony on the second floor is situated.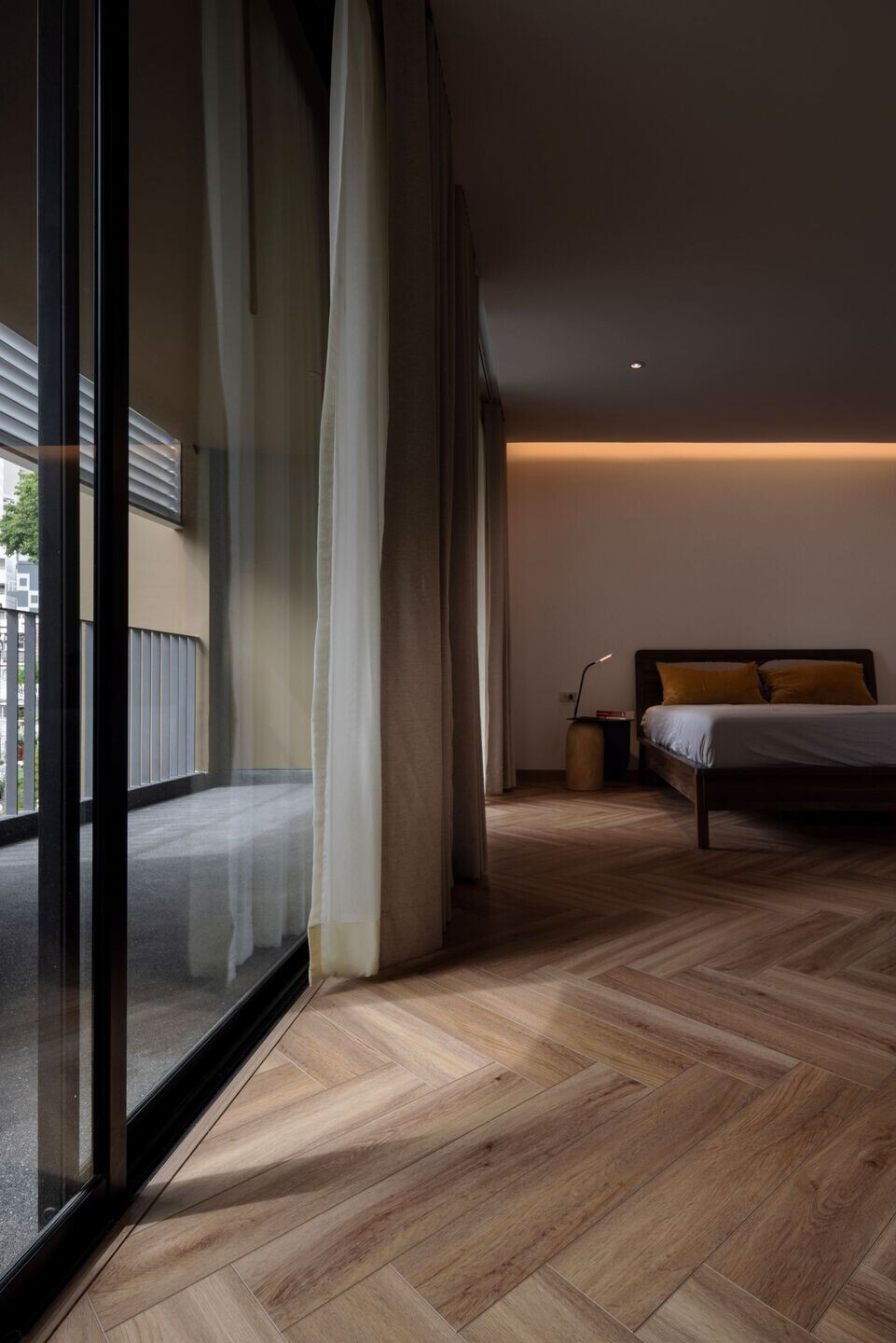 A tight solid building was ultimately transformed into a well-lit and well-ventilated residential space where all areas are interconnected with a glimpse, if need be, to another space whether it be by sights, lights, and air. Or a full pleasing connection to each other if warranted.