In 2005, Shindo the president of BE-FUN DESIGN purchased a small building of 23㎡ built on a land of 40㎡. It was renovated to an office on the 1st floor and his own residence on the 2nd and 3rd floor.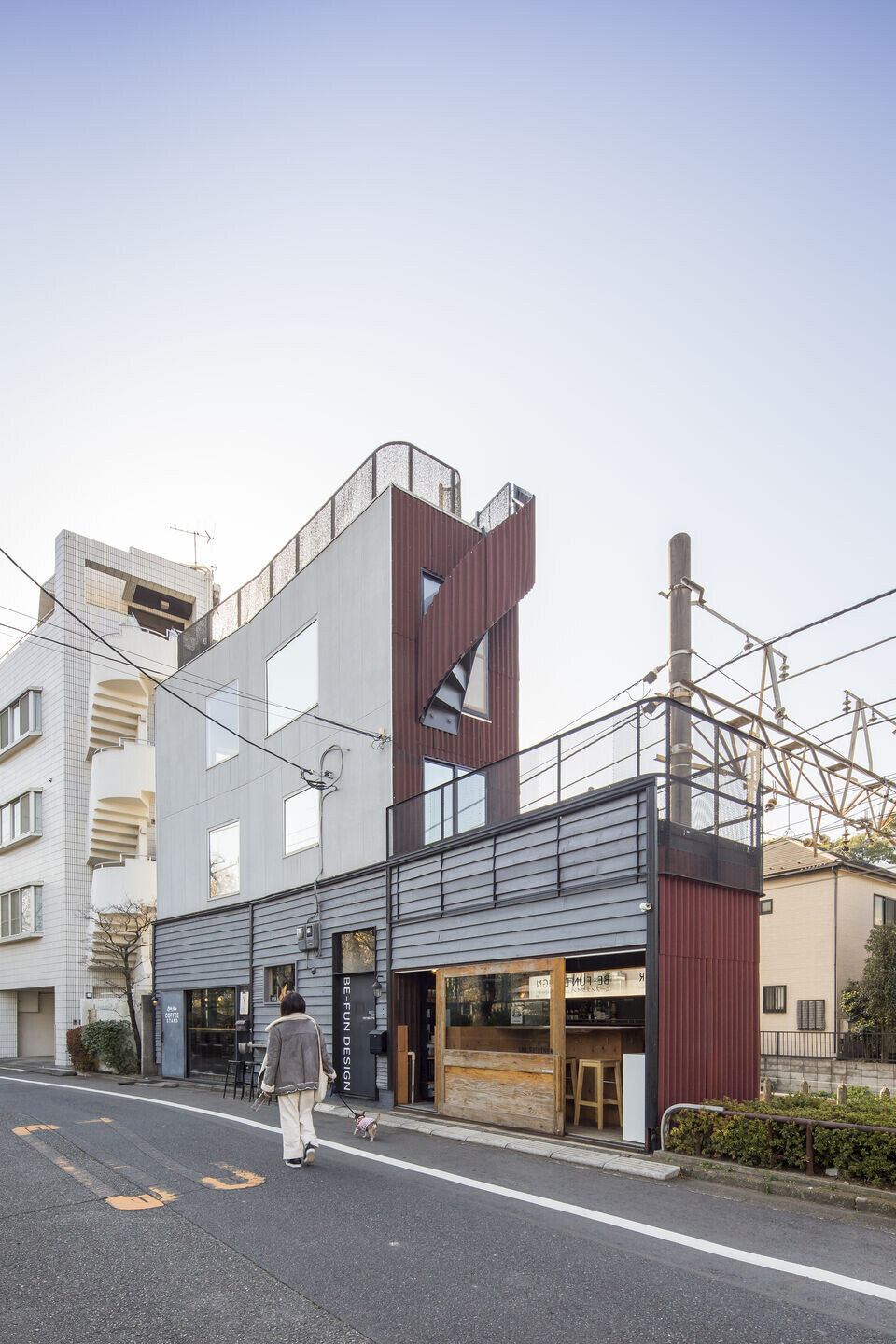 After that, taking advantage of good location from Yoyogi Park and the fact that it becoming too small to use as an office, the first floor was renovated as a tenant (currently a coffee shop and a daily master stand) . The second and third floor was reborn as a private lodging facility.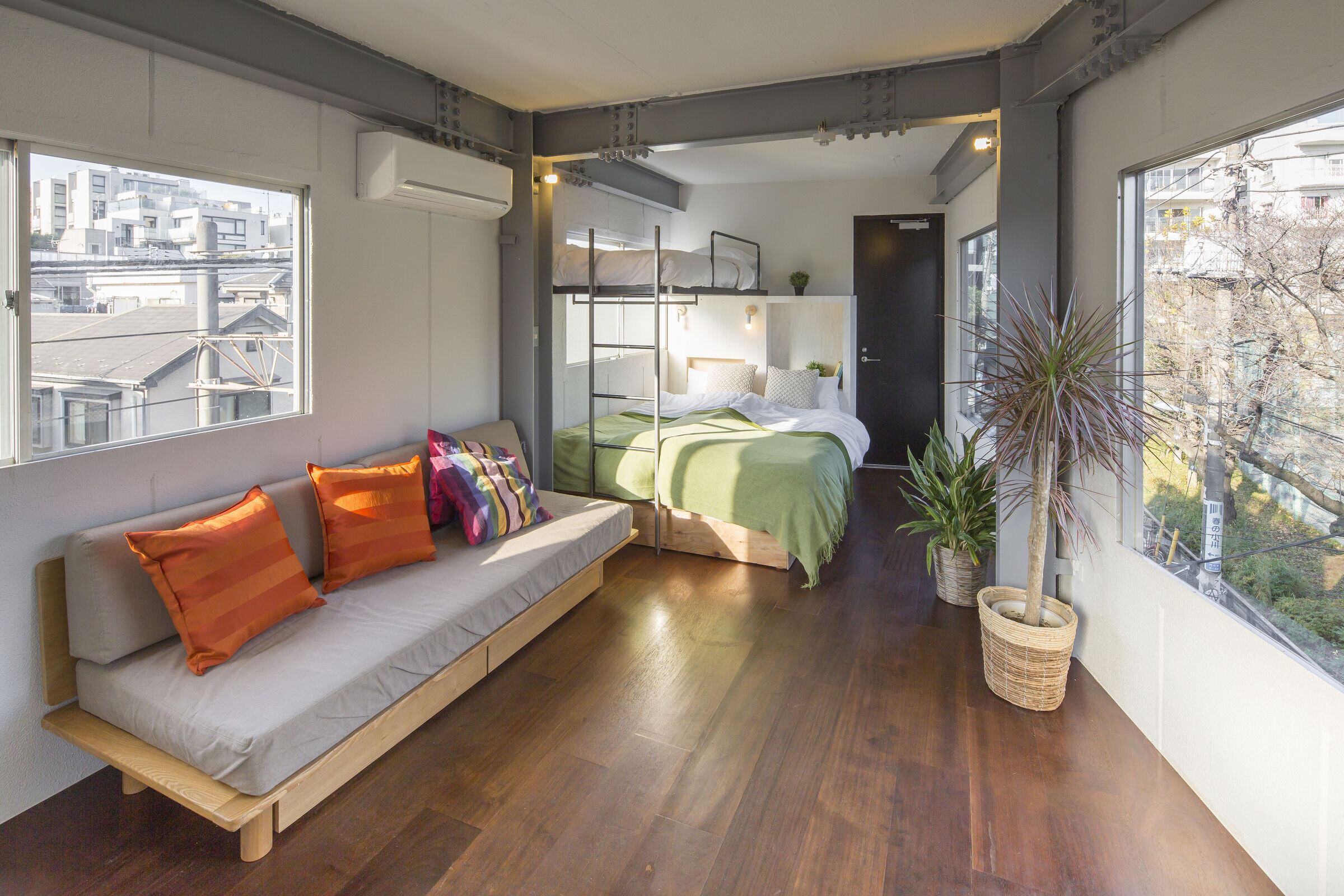 Normally architects only has the relationship with the building from designing and managing it until the completion" but BE-FUN Building is a building that was taken on the challenge of "an architect producing the building as the time goes by and also running it".