Preserving the maximal evaluative potential for the next decades and hundreds of years.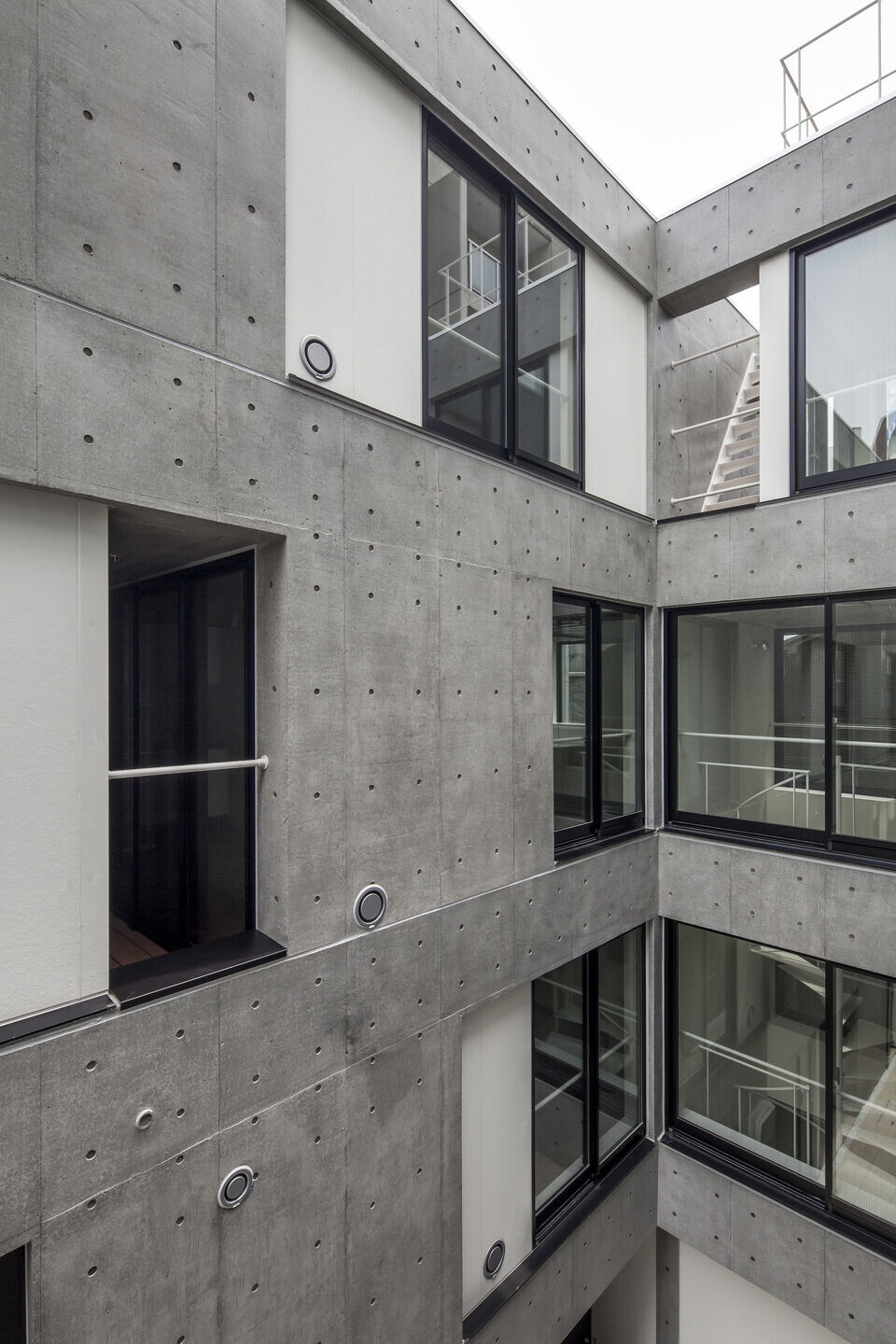 The site is located in the midst of a prosperous shopping district, with a history of "Monzen-machi", a town originally built around a temple or shrine. The shopping district leading to the train station seems glamorous but just one step from the main road you will find yourself in a densely populated wooden building district, still bearing the historical background through a lively shopping district.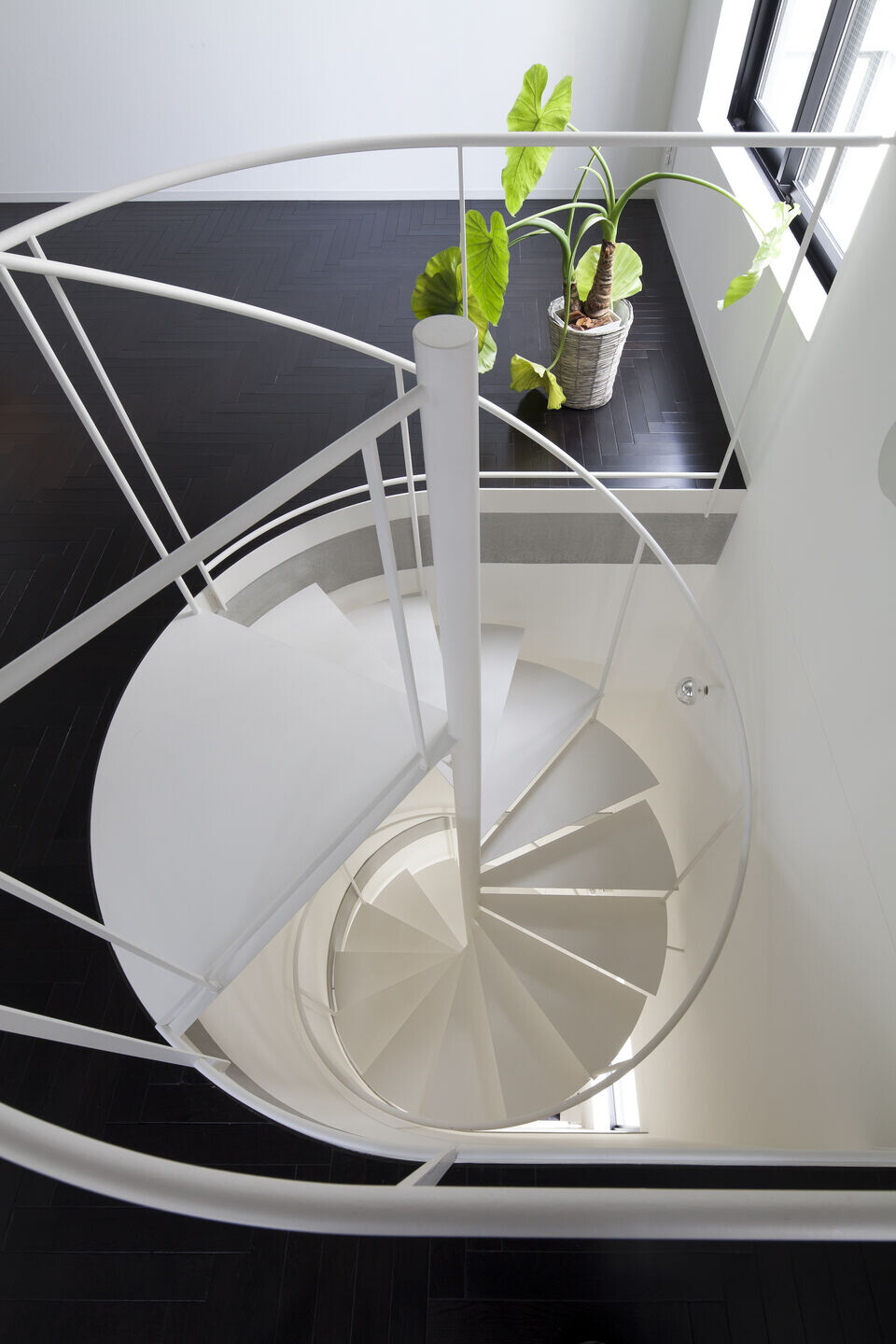 As a main priority, the prospect of the district development, particularly through its commercial aspect. The presence of small detached houses congregated around the site and its closeness to the station are guiding the project site to the likely expansion of local store areas.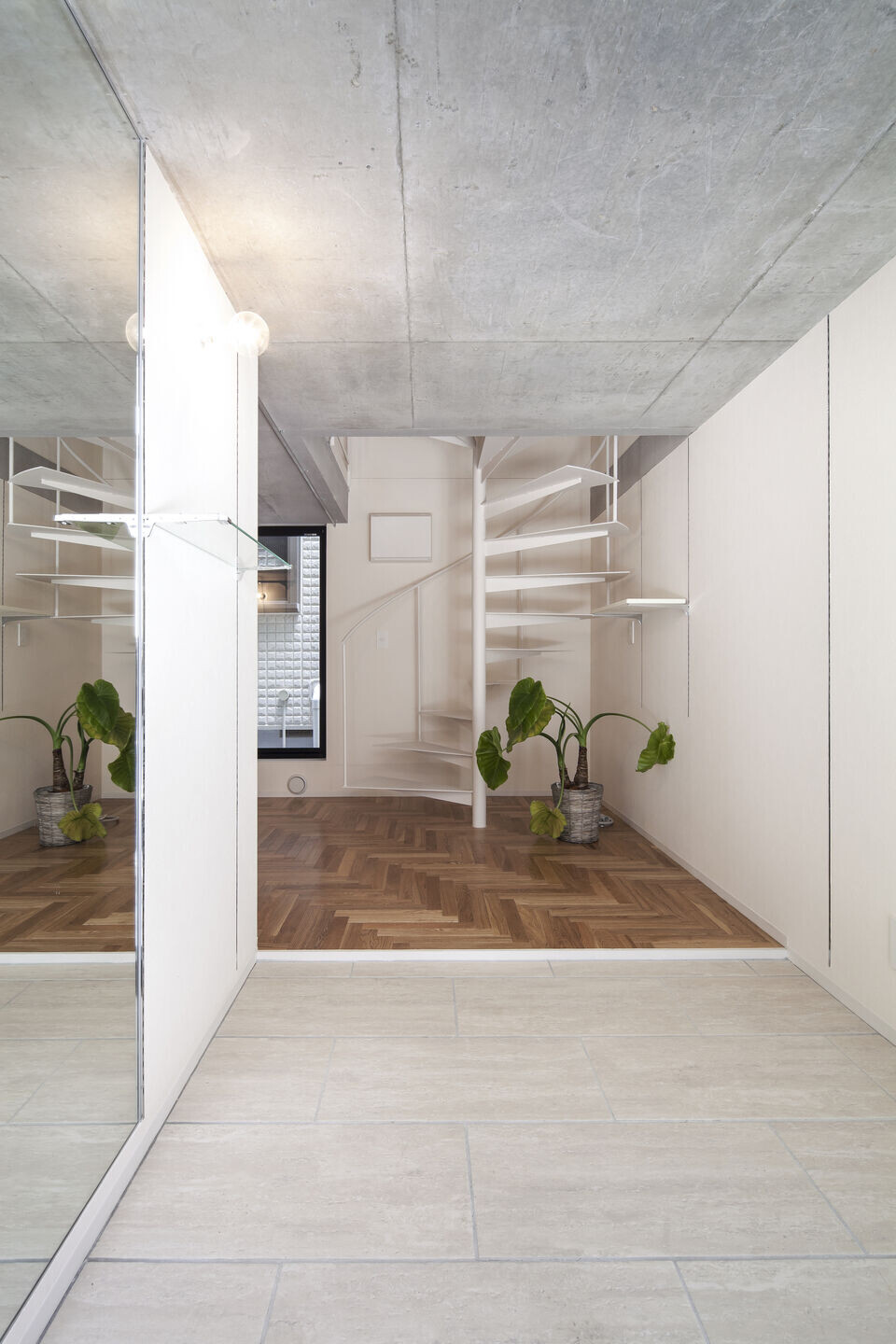 Facing different constraints, such as a fire-prevention area and the weak ground, the scheme is constituted by 4 stories, and the main structure has been lightened to reduce the weight (ceilings, walls, floors). As a result, the skeleton presents large open spaces which will offer a choice to the usage, extension, and easy to convert from the apartment house to product sales, bar-restaurant or an office.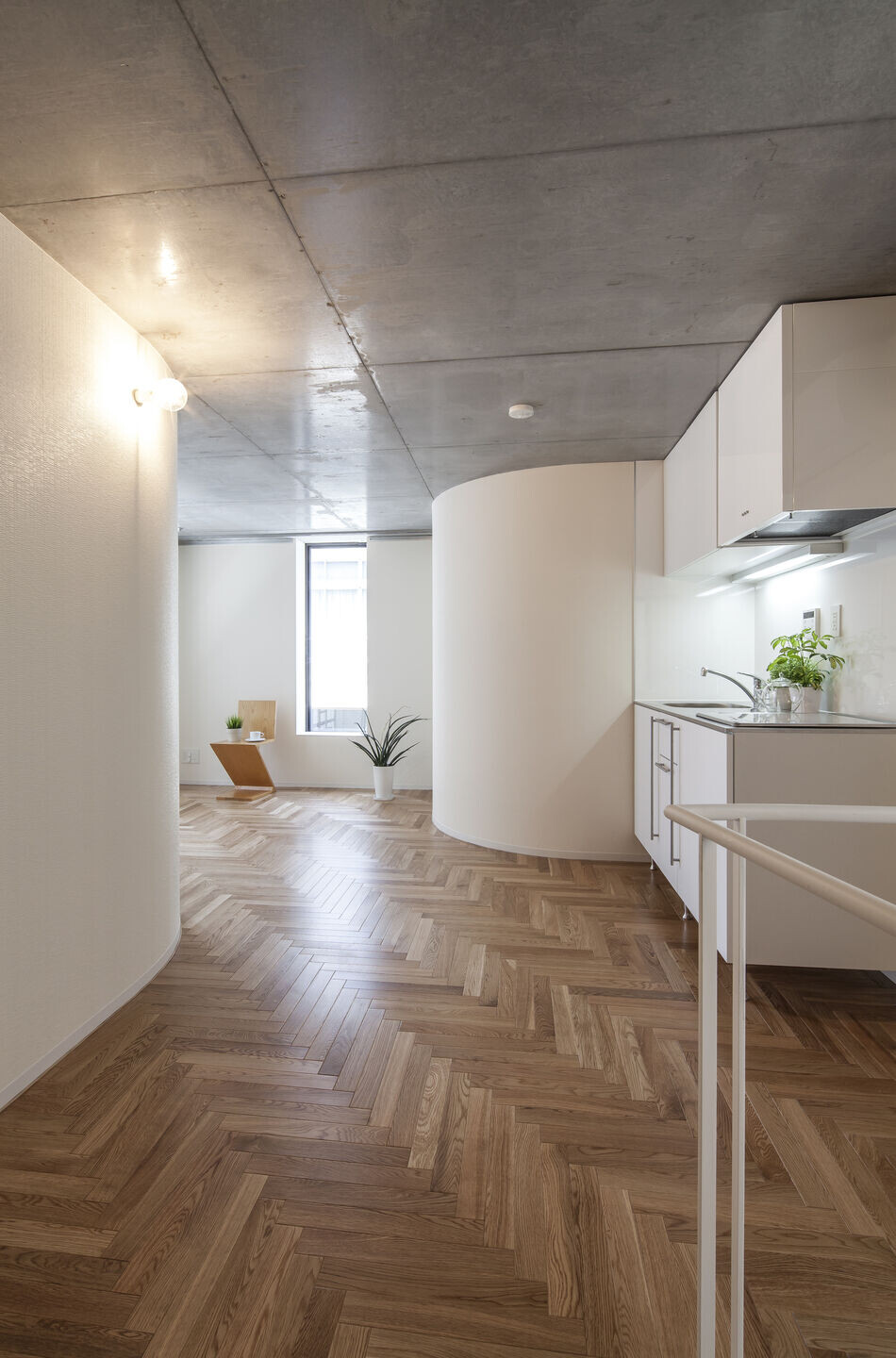 By valuing the commercial history of the monzen-machi, the project strives to inscribe the building in the local heritage and be part of the historical timeline.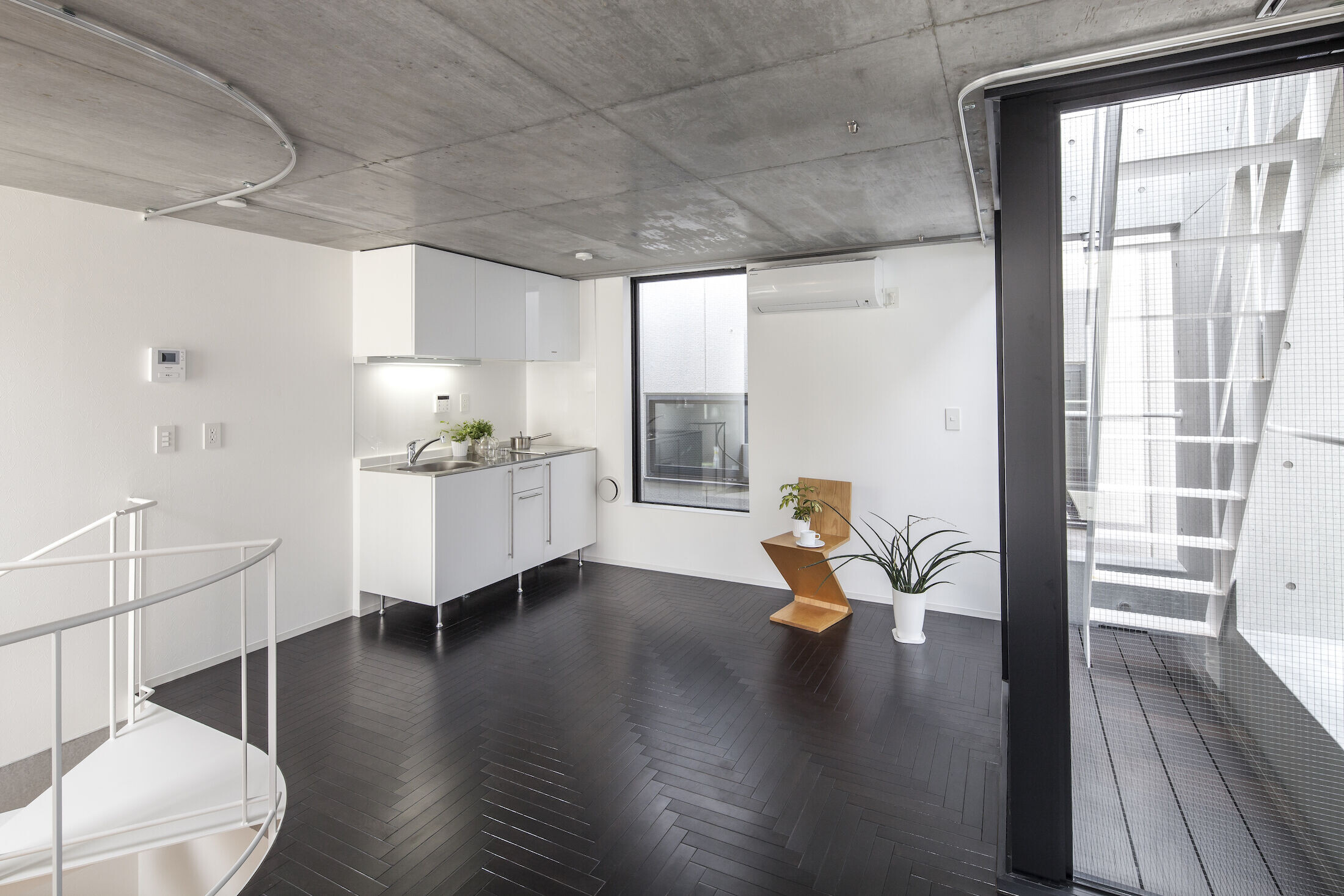 Project Team:
Structure: Nawakenjimu
Construction: Horimatsu Construction Industry Co., Ltd.