Berkshire House II is a new 550 sq.m five-bedroom, modernist home in a suburban village in Berkshire.Occupying a spectacular woodland site overlooking the river Thames, it replaces an existing dwelling that one of the clients had grown up in.
The brief required a new house that would take advantage of the site and allow the owners to entertain and accommodate guests, but primarily function as an intimate working home for their family of six.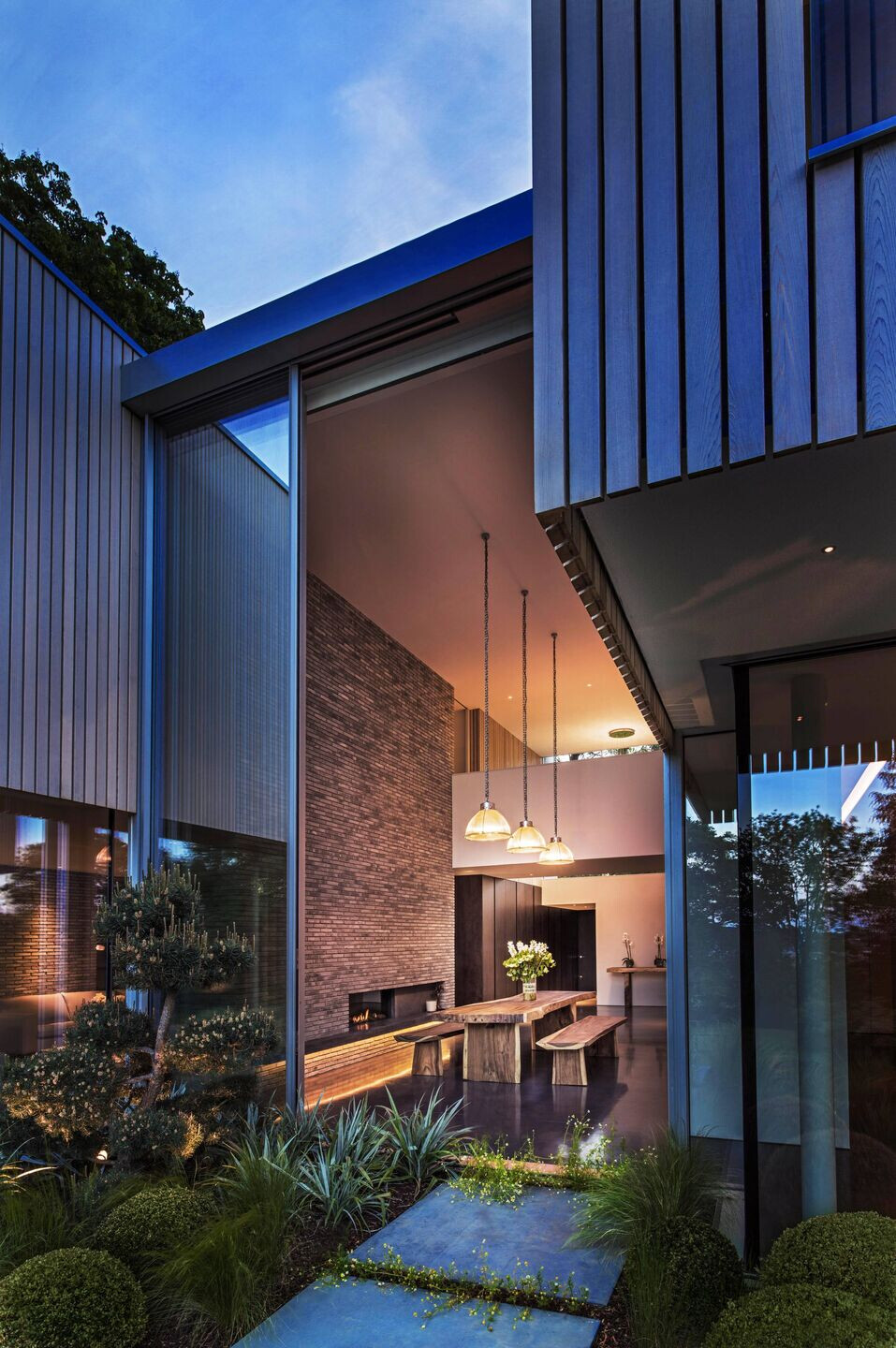 The design concept and layout of the house was conceived with two faces – guest accommodation, a play room and utilitarian spaces are on the public North side, and family living spaces and bedrooms overlook the secluded South-facing garden.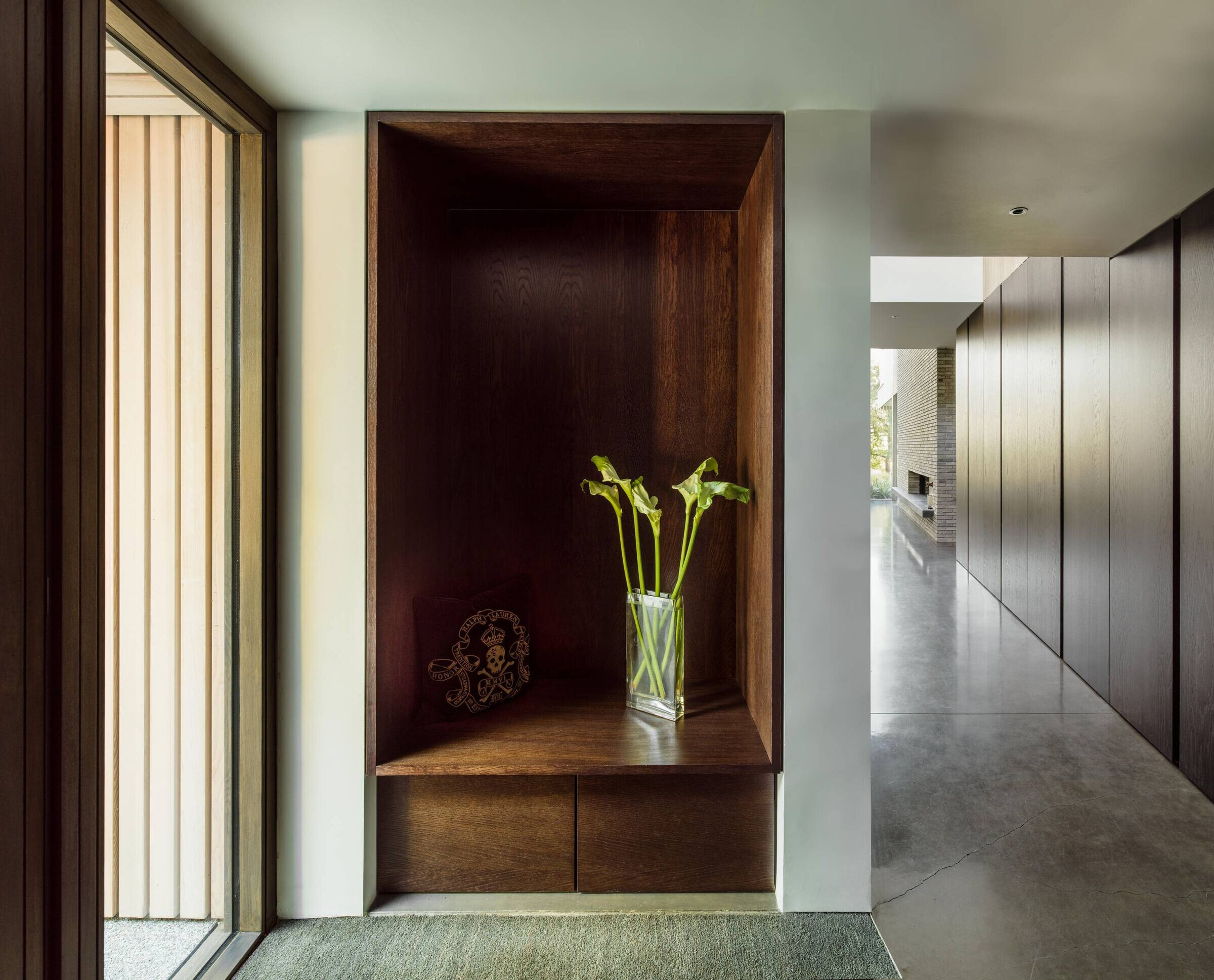 At the centre of the house is a unique double-height entrance & dining hall, with six-metre tall sliding glazed doors, providing a theatrical connection between inside and out.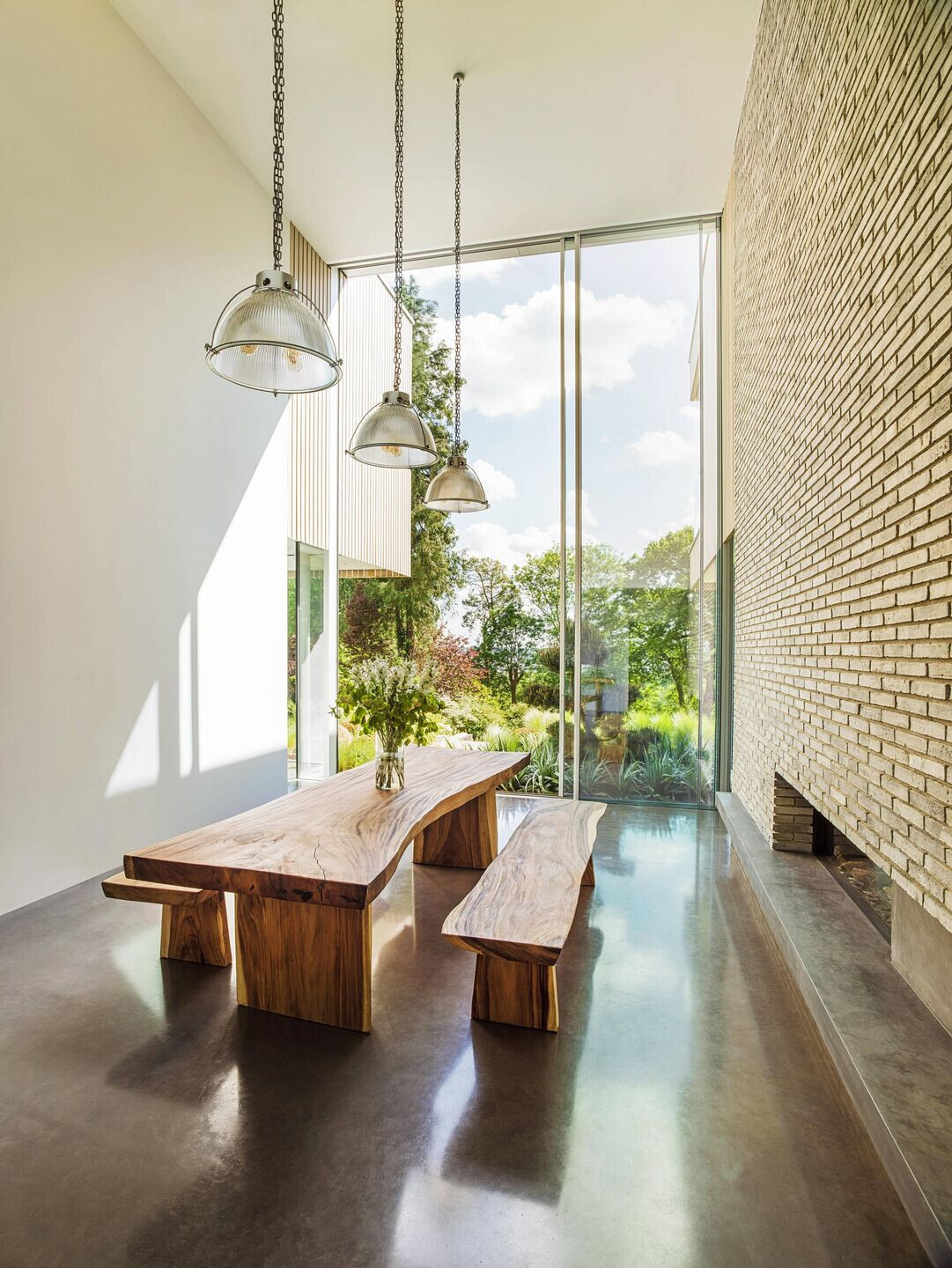 Material Used:
1. Flooring- Polished concrete by Lazenby
2. Doors- Front door by urban front
3. Windows- Skyframe
4. Roofing- Bauder
5. Interior lighting- London light works
6. a/v- Cornflake