The brief for this humble renovation was to simplify and modernize, whilst retaining the original character of the apartment. The client requested an organic coastal feeling, with custom joinery to keep the modest-sized apartment feeling streamlined and spacious.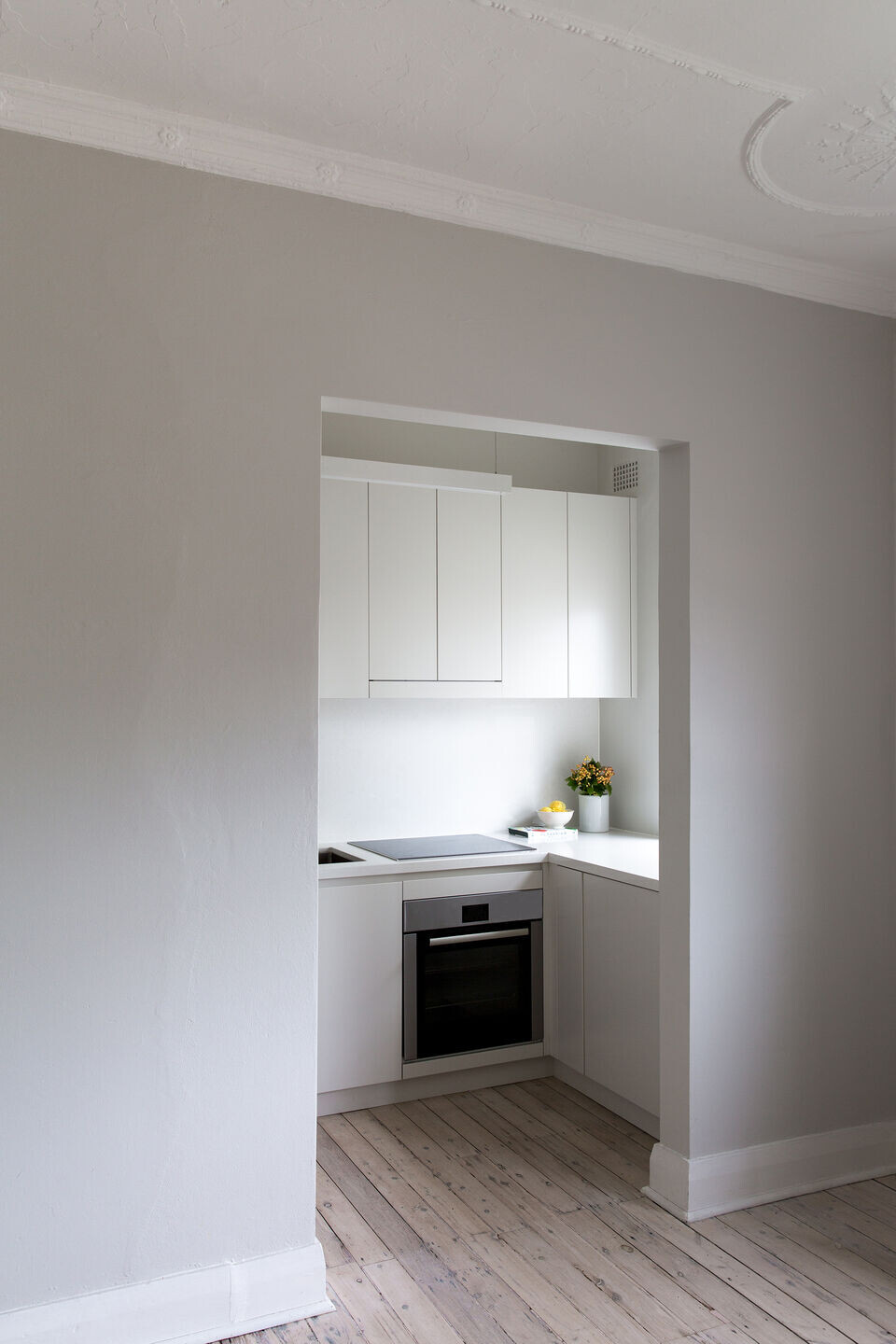 This space had last been renovated in the 1990s, and featured extensive use of dark timber trim, archways and even saloon doors! Whilst direct sunlight is minimal in this apartment – it does receive a diffused and calming glow all day, and this serene natural lighting informed the redesign. The original ceilings and floors were kept to retain character and texture. The floors were simply sanded and limewashed, as the client was happy to embrace any remaining imperfections.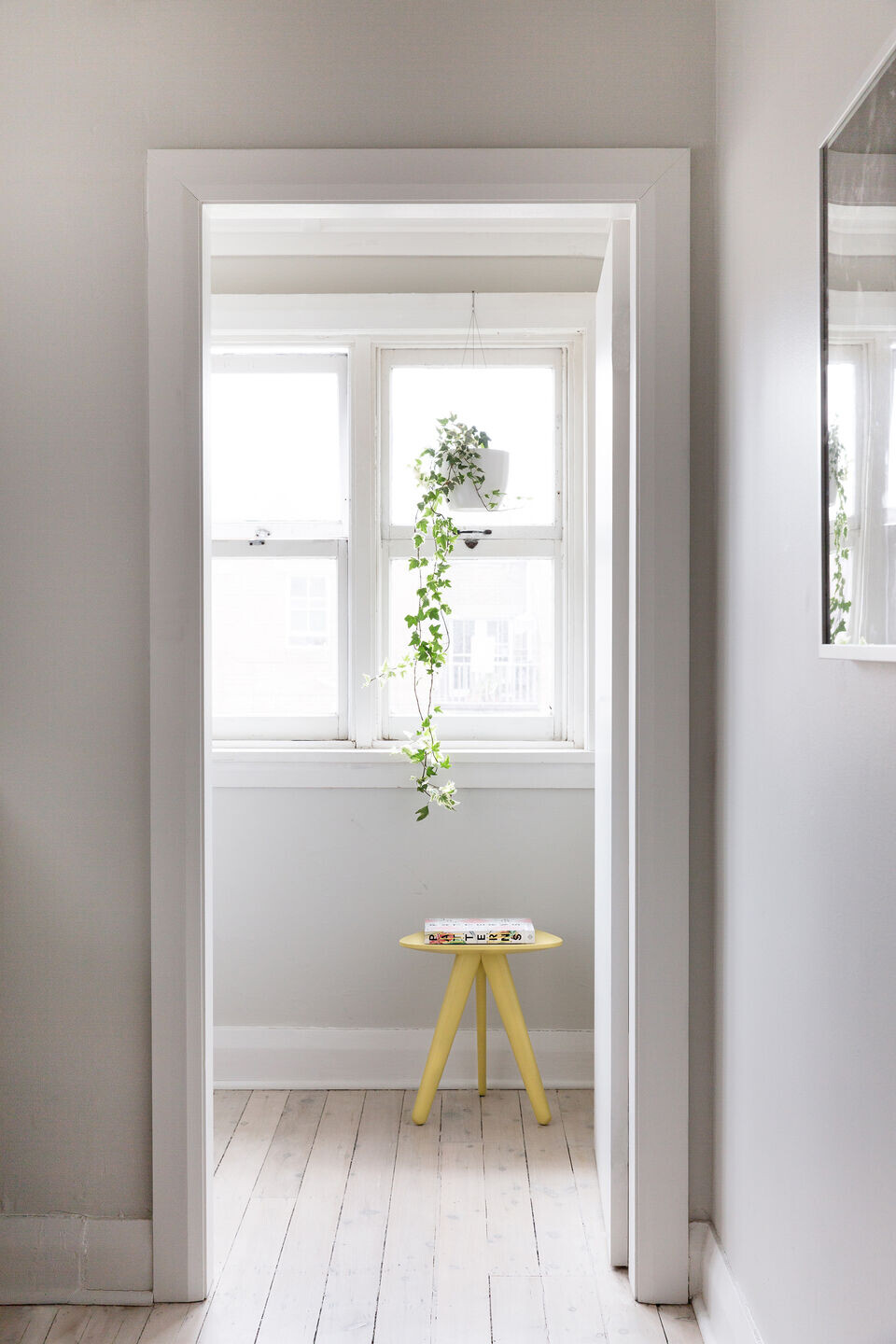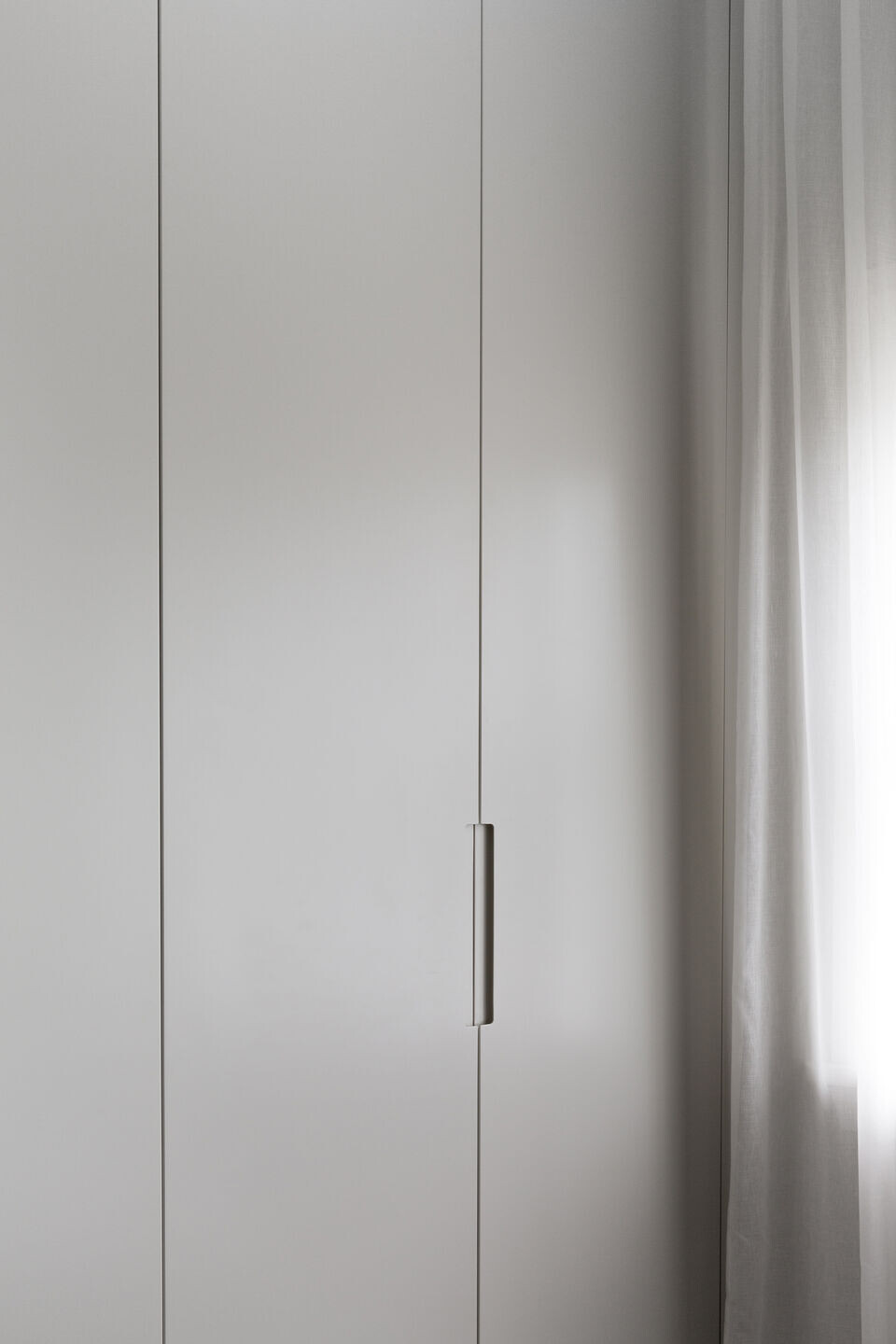 Ivory-toned joinery in a matte finish was paired with Caeserstone's Organic White, which has an almost sea-foam texture. The large sofa by SP01at Space Furniture helps delineate the living space – its delicate timber structure and soft beige leather enhancing the raw and natural material scheme. Clay coloured walls and linen window coverings keep the mood muted and relaxed.
Material Used:
1. Windows: Window coverings in linen by Homelife Furnishings, Sydney Australia
2. Interior lighting: Living room lamps 'Rituals' by Foscarini
3. Interior furniture: Ling sofa, SPO1 at Space Furniture, Yellow stool by Poliform,
Stash Desk by Blu Dot, Thonet Single Curve stool,