Poliform is currently a leading player on the international furniture scene. The highly successful result of adventurous enterprise, the company has always based its vision on the search for quality by updating its lines in keeping with all that is good in contemporary lifestyle trends. The Poliform collection is set out as a wide diversified choice and includes systems and furnishing accessories for the whole house: bookcases, complements, wardrobes, beds, kitchens, sofas and armchairs. Poliform's comprehensive production range carries with it the design idea of a 'Poliform house' with stylistically compatible component parts; a 'global project' for each architectural situation thanks to the exceptional versatility of its modular systems. Poliform dedicates its creative and productive resources also to the parallel and complementary activity of large residential and commercial projects. Poliform has been heavily involved in realizations of the highest standard like London's West End Quay, the AOL Time Warner Center in New York, the Presidential Chambers of the Clinton Library in Little Rock and the Palmolive Building in Chicago.
Poliform S.p.A. Product
Mondrian coffee table
Poliform S.p.A.
A collection with an elegant and light image, with thin tops made of wood, marble, or glossy and mat lacquered finishes. Available in two heights and...
Other Furniture Products
Member Promotion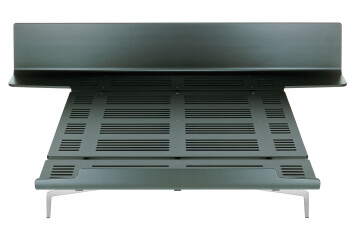 Legnoletto
Alias
The legs in die-cast aluminium supporting the structure, are the common feature of the legnoletto collection. Beds with a frame made of solid heartwoo...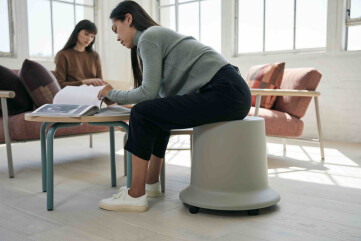 Routes Multi-Use Seating
Teknion
Teknion's Routes collection, designed in partnership with PearsonLloyd, is a simple "toolbox" of intuitive furnishings that are as p...
Our Products are Used in Projects by
Projects with Products from Poliform S.p.A.
Inspiration in Furniture
Member Promotion

Image Courtesy Vondom

Image Courtesy Vondom

Image Courtesy Vondom

Image Courtesy Vondom

Image Courtesy Vondom

Image Courtesy Vondom

Image Courtesy Vondom
Cory Klein Photography
Furniture Brands

USM modular furniture systems – timeless design and premium quality For over 50 years, the USM Haller modular furniture system has been synonymous worldwide with timeless, sustainable design for workspaces and living areas. The gleaming...

At Forbo Flooring Systems we are passionate about flooring. We produce the largest range of sustainable floor coverings in the world and supply total solutions for every area in every type of building. Forbo flooring products are now instal...
Mermet, designer of technical fabrics for solar protection. For 65 years, Mermet has been designing and manufacturing hi-tech fabrics to provide visual and thermal comfort to building occupants.
Is this your brand and would you like to remove content from other manufacturers on your brand page?
Contact Archello