Founded in 1996 in Amsterdam, Booking.com has grown from a small Dutch startup to one of the world's leading digital travel companies. Booking.com's mission is to make it easier for everyone to experience the world.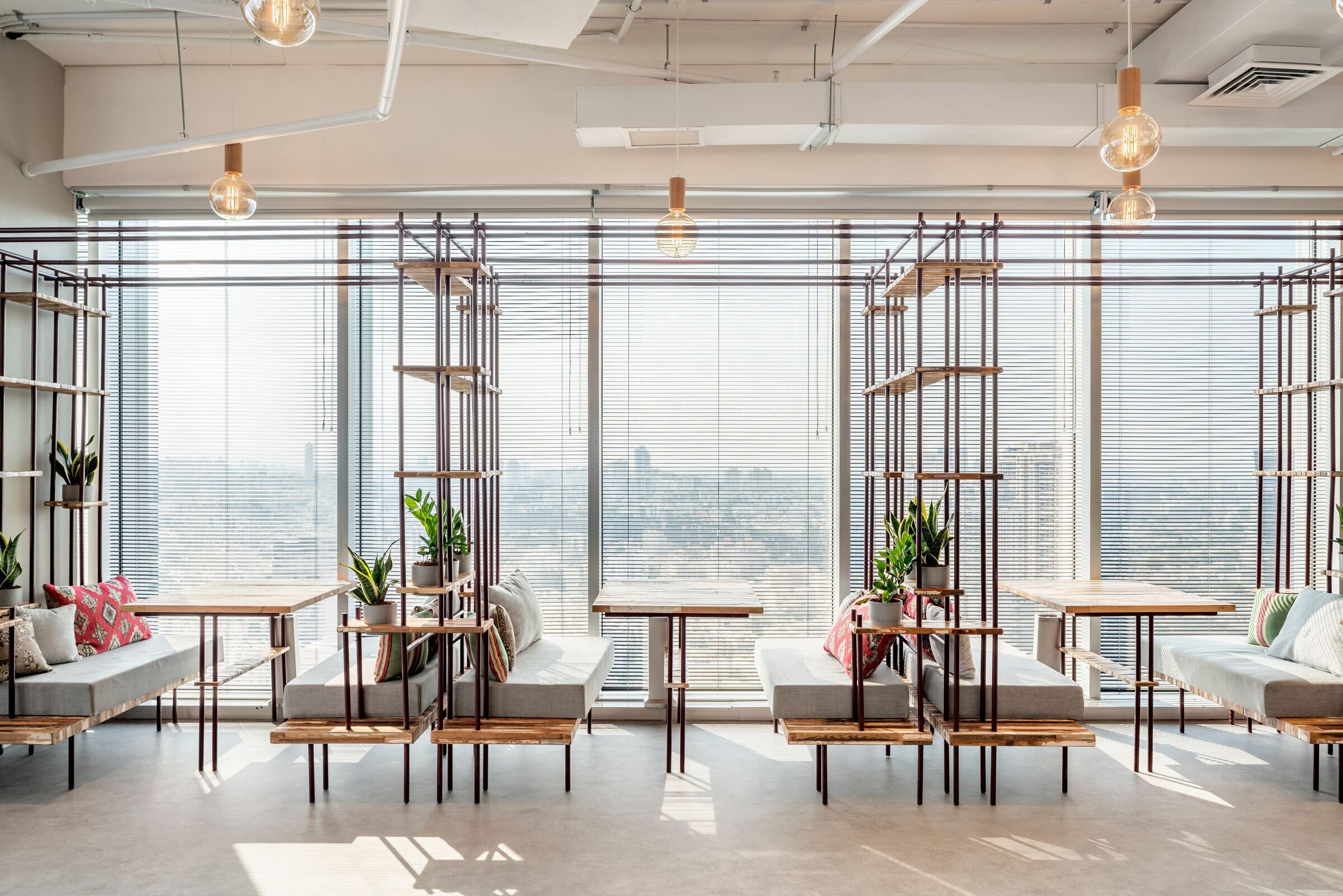 And so, the intention in this project was to create a seam that will connect global and local, old and new. Merging all these together into a new design language using colors, textures, patterns and materials which give a sense of routes and belonging to the diverse Israeli environment.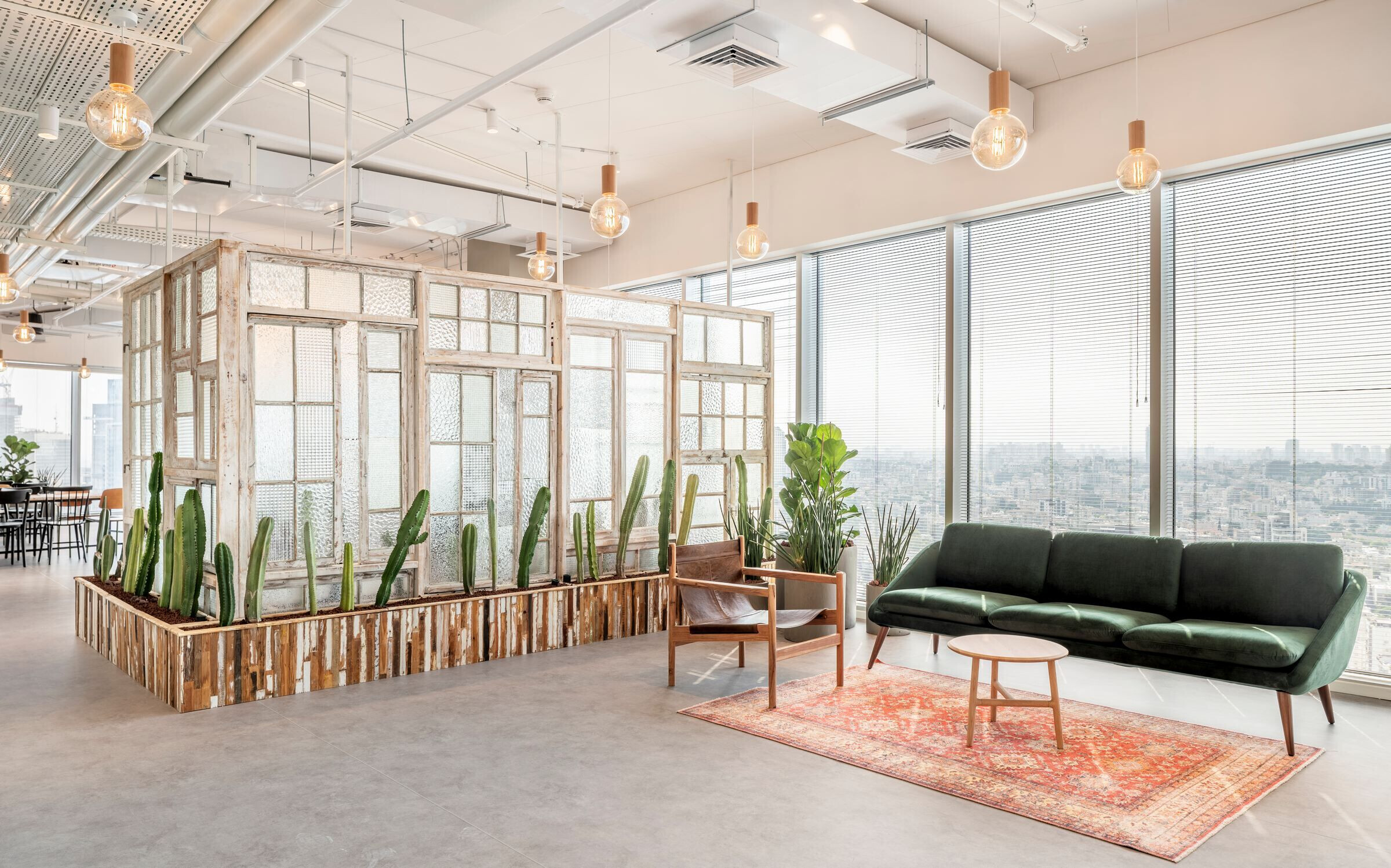 We took inspiration from the expression "Melting pot" that consists of different cultural and social backrounds - And it was reflected in our design choices of materials and furniture. As reducing our environmental footprint becomes less of an option and more of a necessity, our approach in designing a sustainable office was one of the leading principles in the project.
We achieved this in various ways along the project, bearing in mind that every choice should be made in an informed and "green" manner. Along with the design concept, We wanted to emphasize the use of recycled and re-used materials and textures that surrounds us.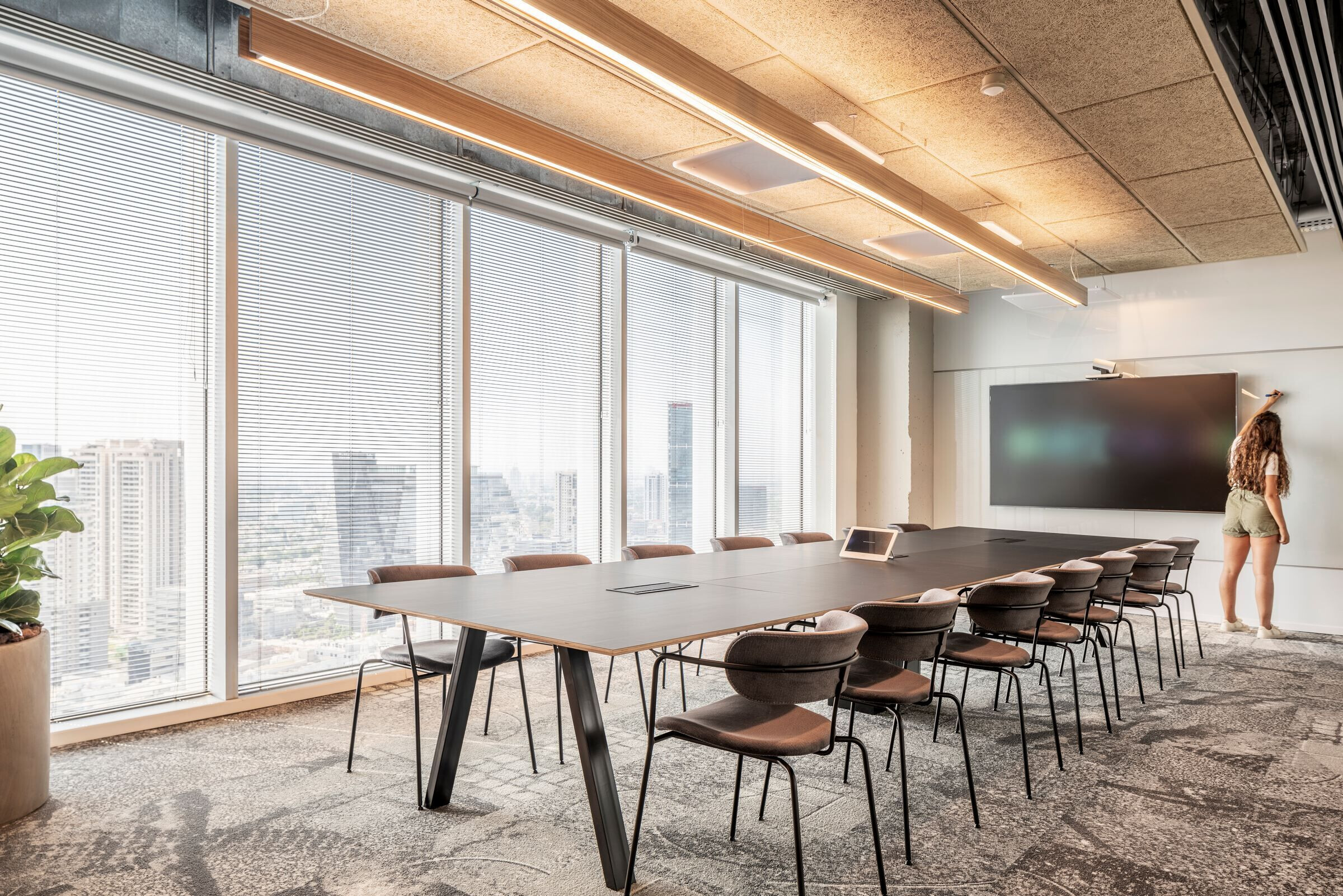 Every element in the project consists of a story, starting from the recycled reception piece made by a wood artist, to the claimed windows partition and the unique old glasses, to the kitchen island, the booths, and the open space partitions. All of these were collected, recycled and constructed locally from Tel Aviv streets.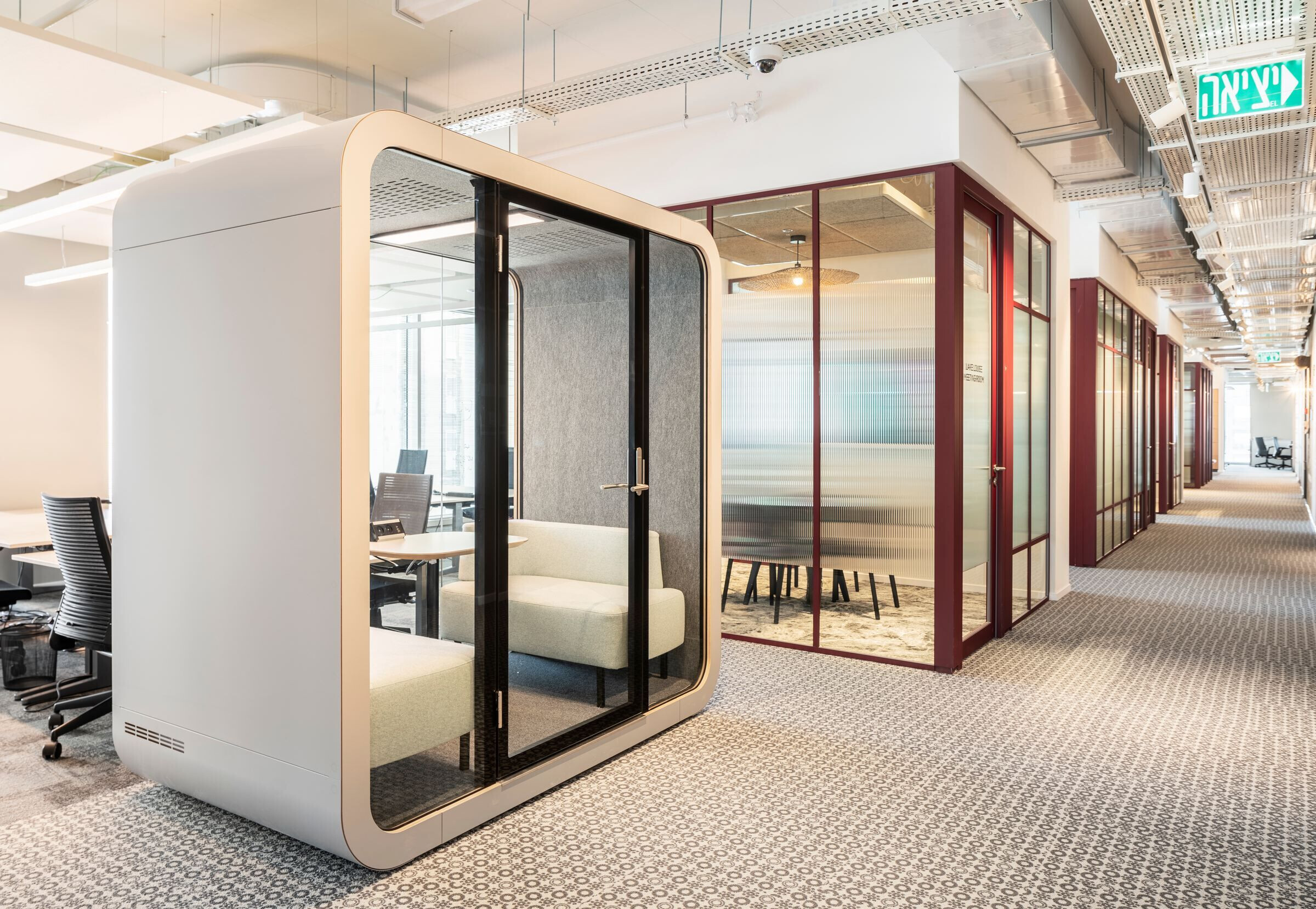 Bearing in mind Booking.com platform, We wanted to create a warm and cozy environment intending the space feel as if it were a home or a neighbourhood. The space was planned with the consideration of simplicity - creating the main walkways alongside the neighbourhoods, creates a very easy to use way-finding system. The design is varied, imperfect, functional, fun and green.