The purpose of the design approach in the renovation of the apartment was to re-evaluate and emphasize the existing historical presences.
The vaulted ceilings and terracotta flooring with small pieces of Carrara marble have been restored and put in sharp contrast with the pure and stereometric shapes of the custom designed furnishings.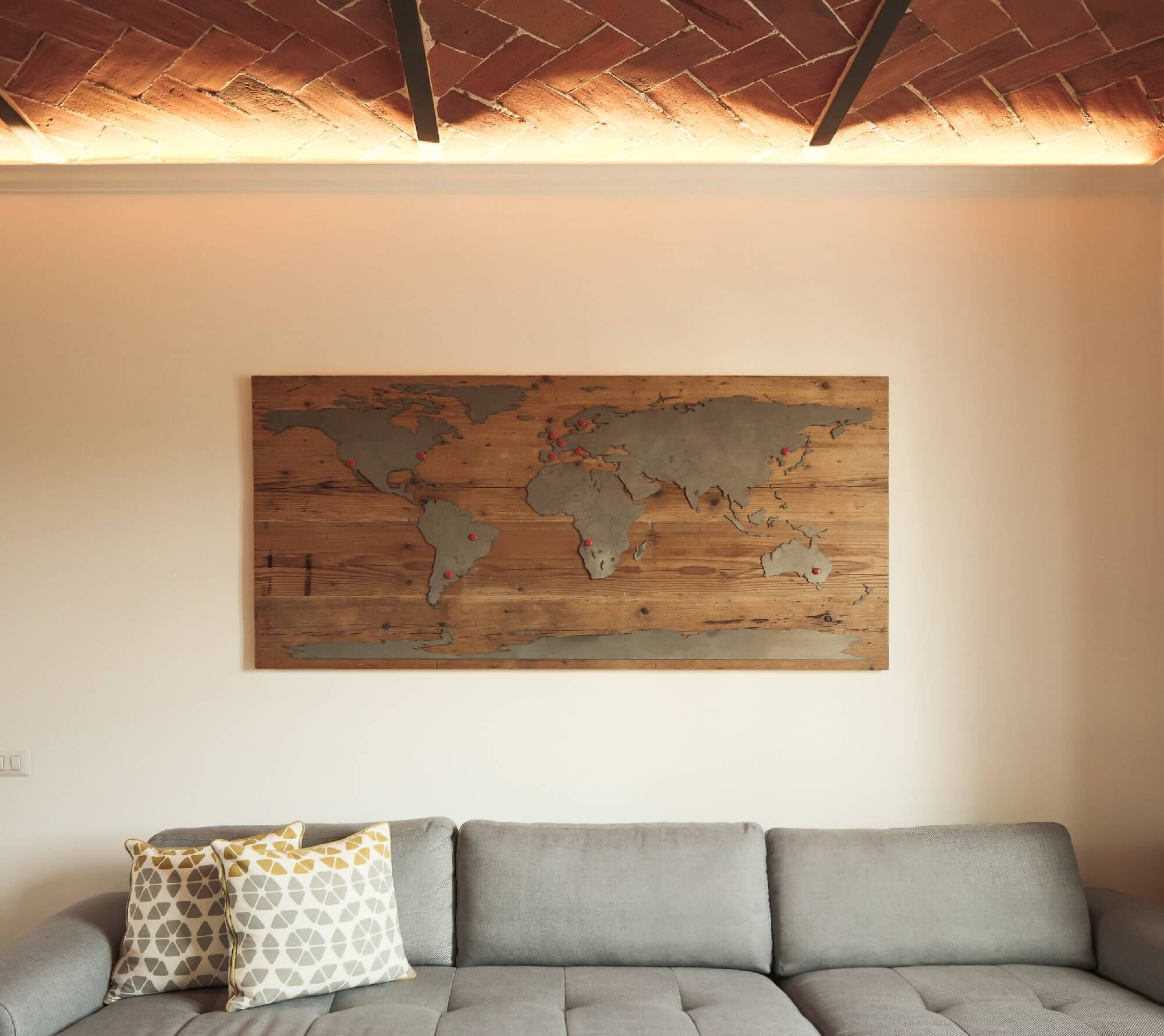 The kitchen stands out with ethereal blocks on which rests a worktop made entirely of reclaimed fir plank.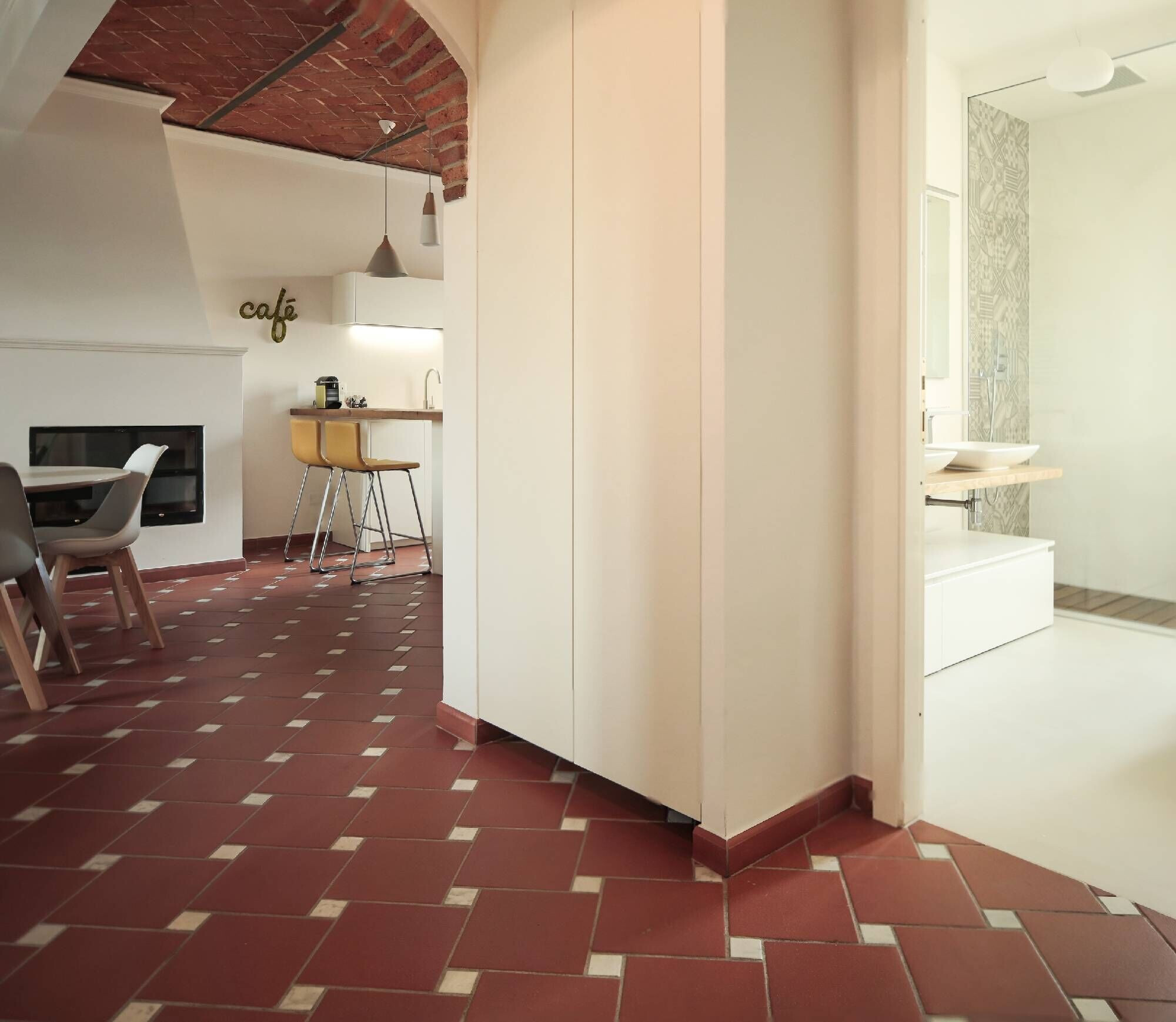 The bathroom walls are coated with light colored resin with a split stone finish. The washbasin shelf is made of solid chestnut wood and the shower platform is made of teak wood slats.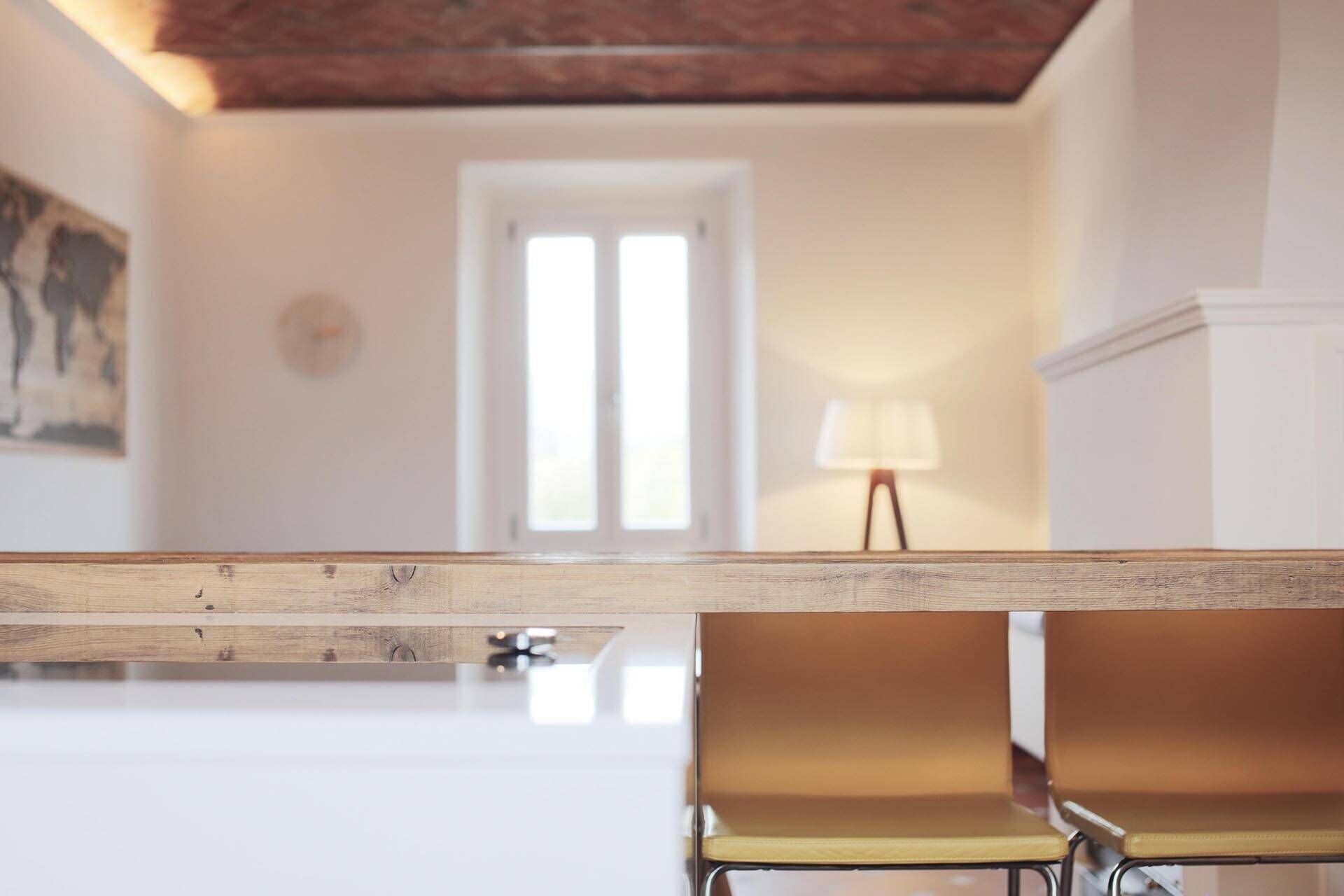 Material Used:
1. Interior lighting- Miniform
2. Interior furniture- Assocucine