The project of Casa B arises from the necessity to save and recover an old disused building collocated in a little village at the foot of the alps in Piedmont.
The existing is not canceled but rather consolidated and recovered by grafting the new into the old, making the past coexist with the contemporary.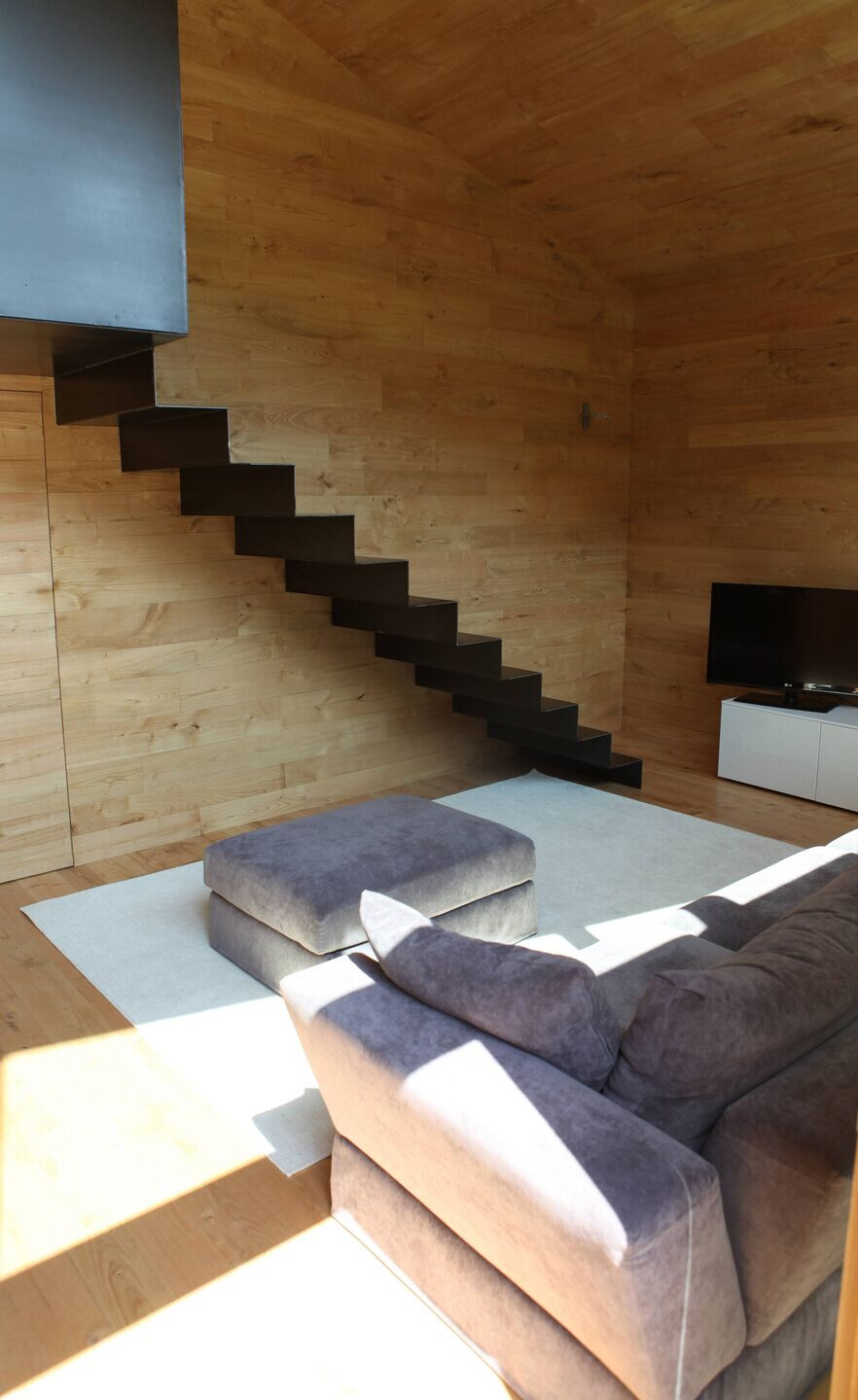 The contrast between the two is evident but the attention to the choice of materials allows the perfect insertion of the building in the mountainous context without giving up modern technologies like the interior insulation.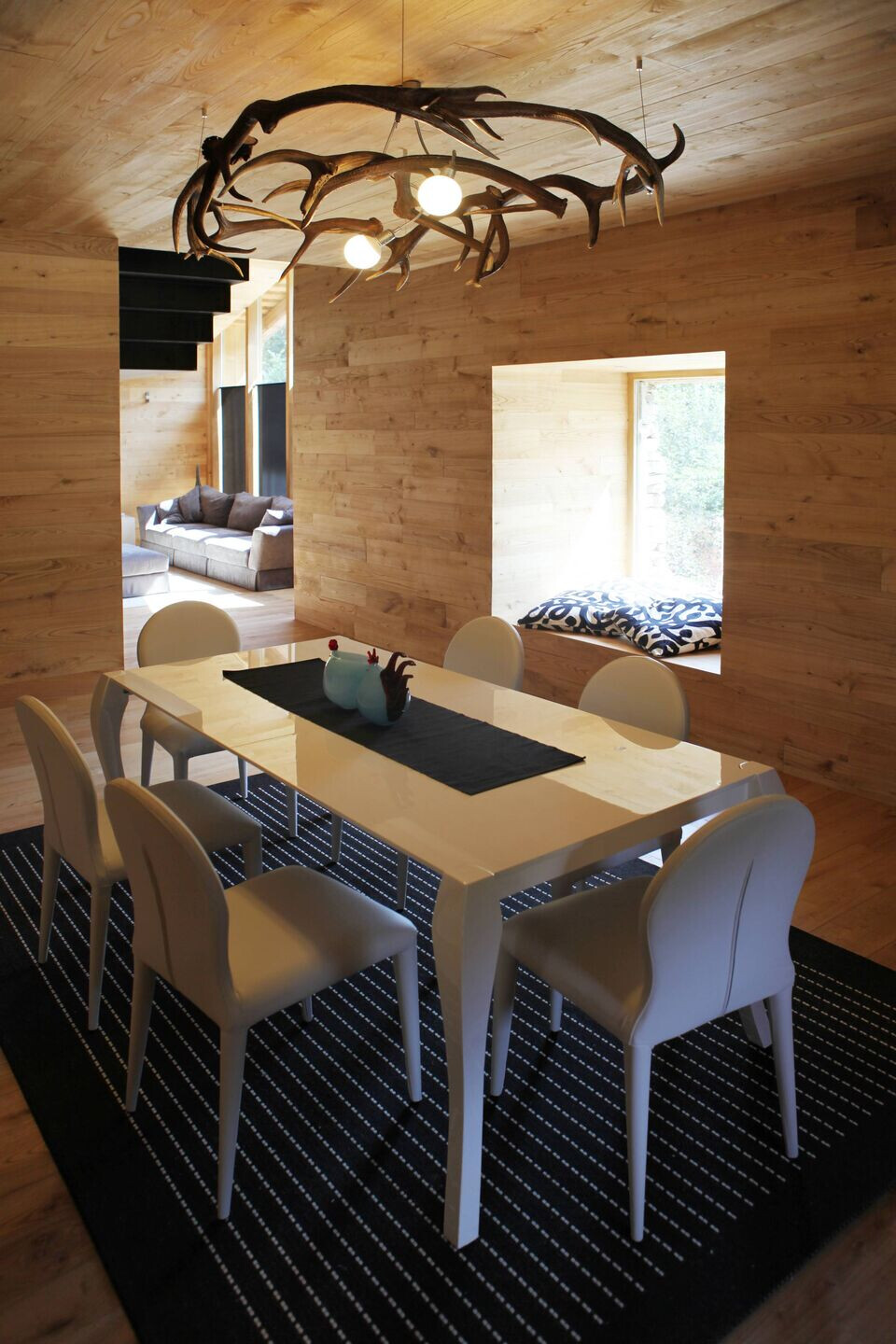 At the back of the building we can see an extension in local wood designated to the living room where the light iron staircase is placed inside.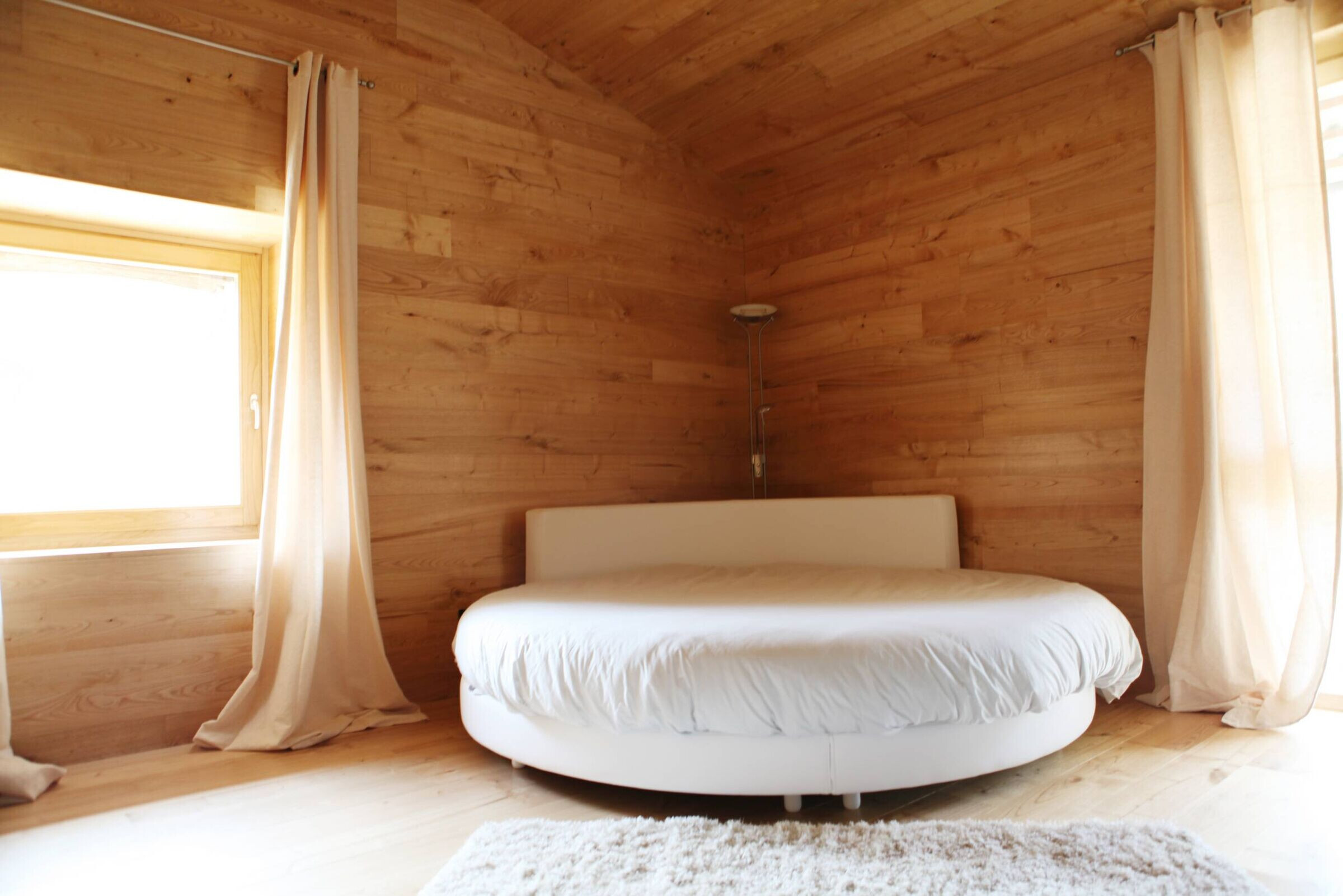 The large double-glass windows are designed to accommodate the light and have the best views of the mountainous landscape. In particular, the dining room window is designed like as a landscape painting by integrating a seat for for the most intimate and relaxing moments.