Casa Monsenhor Airosa is one of a set of three traditional houses in Braga, with two stories and two fronts, the main façade leans toward the street of Monsenhor Airosa, the back façade allows the car access. Originally the house was organized onto two levels interconnected by a centrally located staircase, structural and defining of the house program. With the original typology as the starting point, it was essential to return that originality back to the house that, through several transformations and adaptations, became unclear.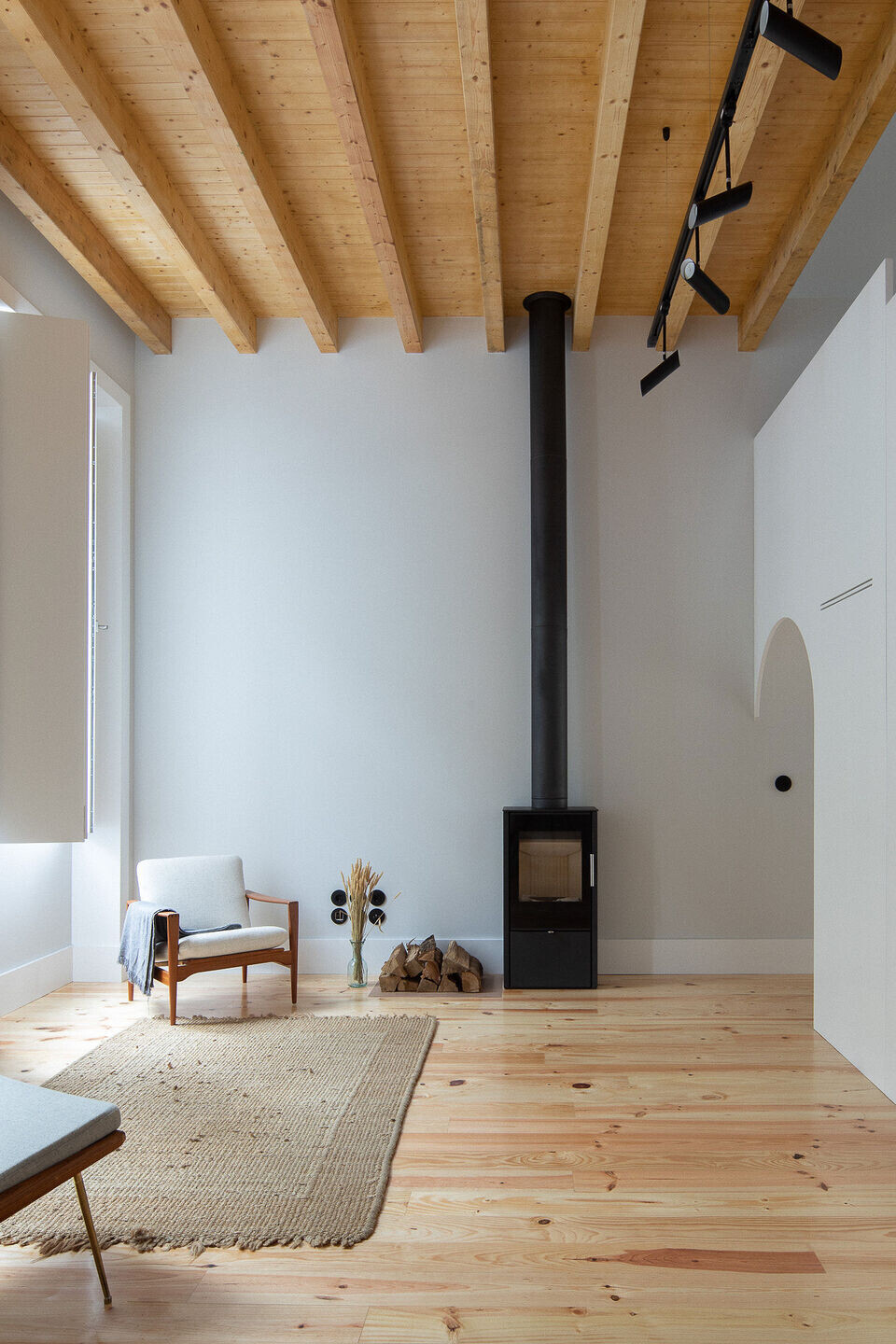 The project was approached by considering the rehabilitation, preservation and reorganization of the space accordingly to the original base typology. The main façade was restored whilst the back façade was simplified by eliminating the volumes added along the timeframe, allowing this façade to affirm itself as a simple, smooth lined, neutral color façade, between the plaster grey and the white metalwork and frames. The clear reading of the back façade negotiates by opposition with the main traditional façade.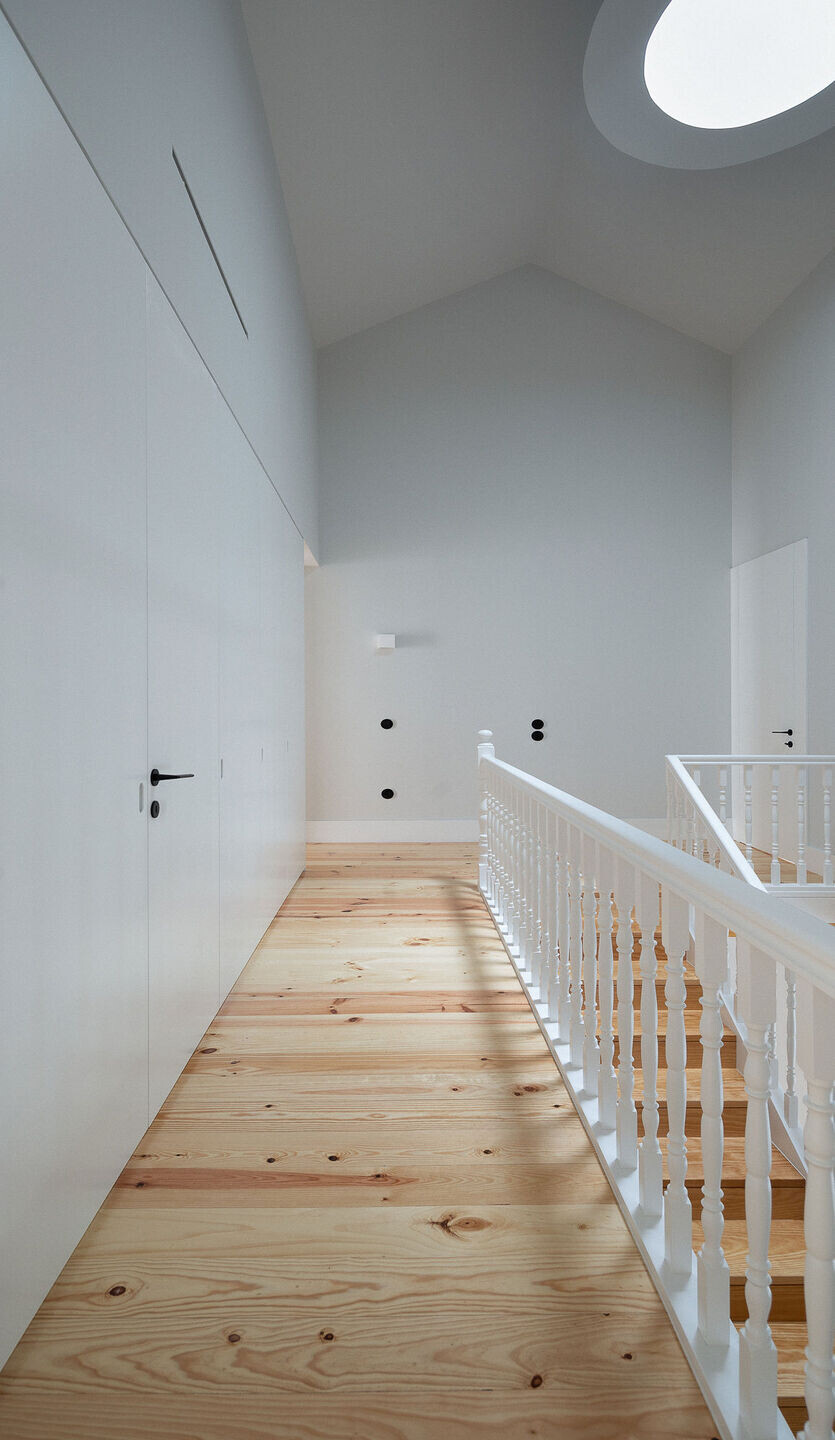 In its interior, the central staircase emerges as a catalyzer element, assuming a generous dimension as a space generating element that, through the skylight on its center, marks the house atmosphere with the light coming from the exterior and brought to the center of the house. This is a house made for living, for contemplating the invading light entering the spaces, delimited but not closed, of slow meals, from its cooking to the meal, of conviviality. It's a silently defined house, through the composition and traditional principles applied.
Team:
Architect: João Nuno Macedo
Team: João Nuno Macedo, Ricardo Silva, Marta Machado
Construtor: BAC – Engenharia & Construção
Engineer: BIFLAT – Engenharia