CV Link is a revolutionary new concept in active and alternative transportation that combines pedestrians, bicyclists, and low-speed electric vehicles (including golf carts) on a dual pathway.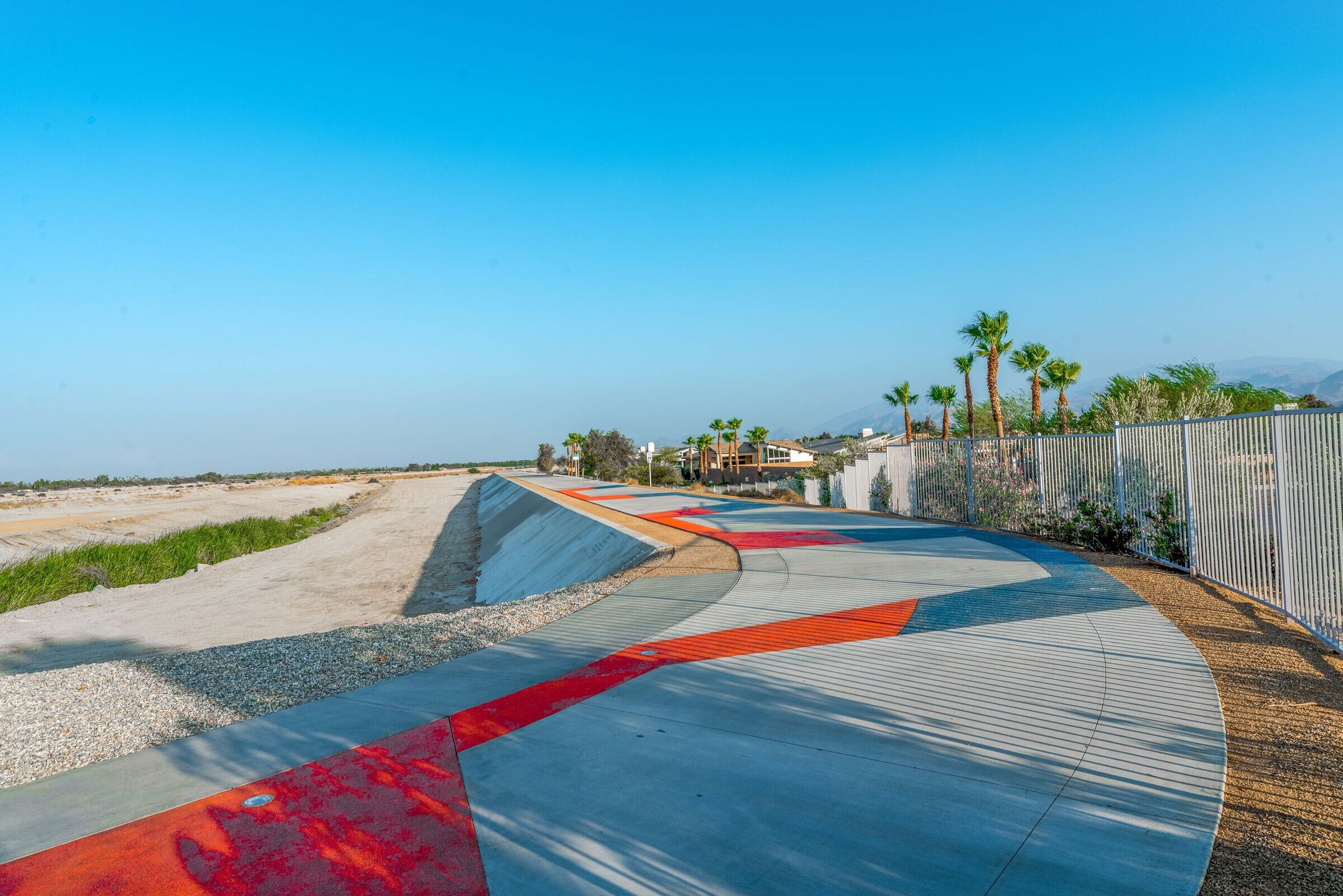 The first segment of CV Link opened earlier this year in Cathedral City from Ramon Road to Vista Chino in Palm Springs. Ultimately spanning more than 50 miles across nine cities and three tribal governments, CV Link is the largest, most ambitious project of its kind in the region, the state and the nation.
The Coachella Valley has long had a need for a transportation route and recreational pathway that will provide a safer, healthy alternative to Highway 111. CV Link will provide that alternative allowing residents and tourists access to shopping, work, restaurant, golf, tennis and other activities. It will also provide a safer route for kids to go to school and serve as a meeting place for community activities and events.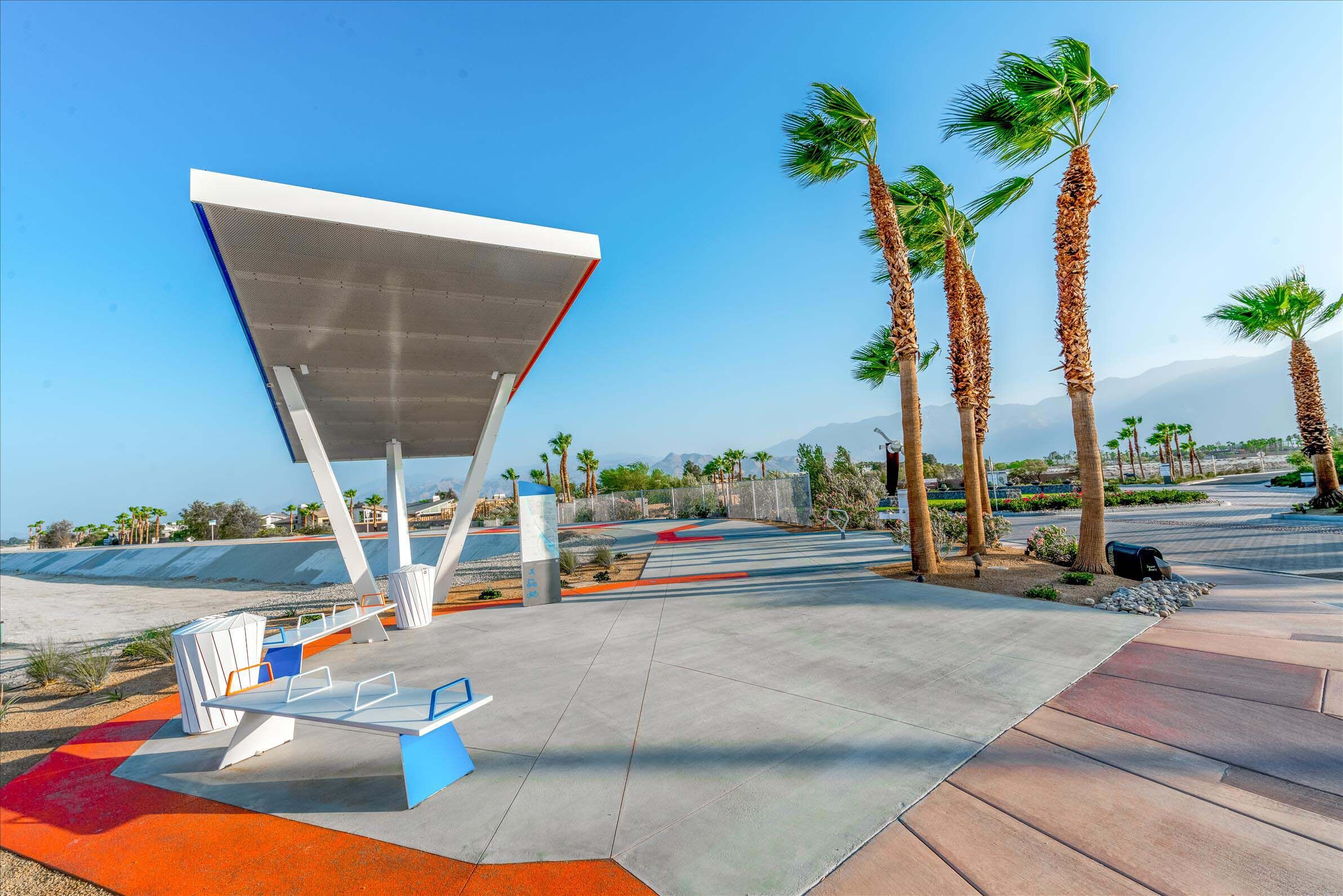 This alternative transportation corridor will enable healthier lifestyles, spur economic innovation, and make the Coachella Valley a more sustainable and appealing place to live, work and play.