The green and white, locally produced bespoke floor tiles visualize the core of Wingårdhs' and Nobis' collaborations. With equal amounts guts and respect, historic buildings are salvaged and given a new life. This time, a former soap factory has been turned into a hotel, right where the Old Town of Palma meets vibrant Santa Catalina – and it does not look like anything else.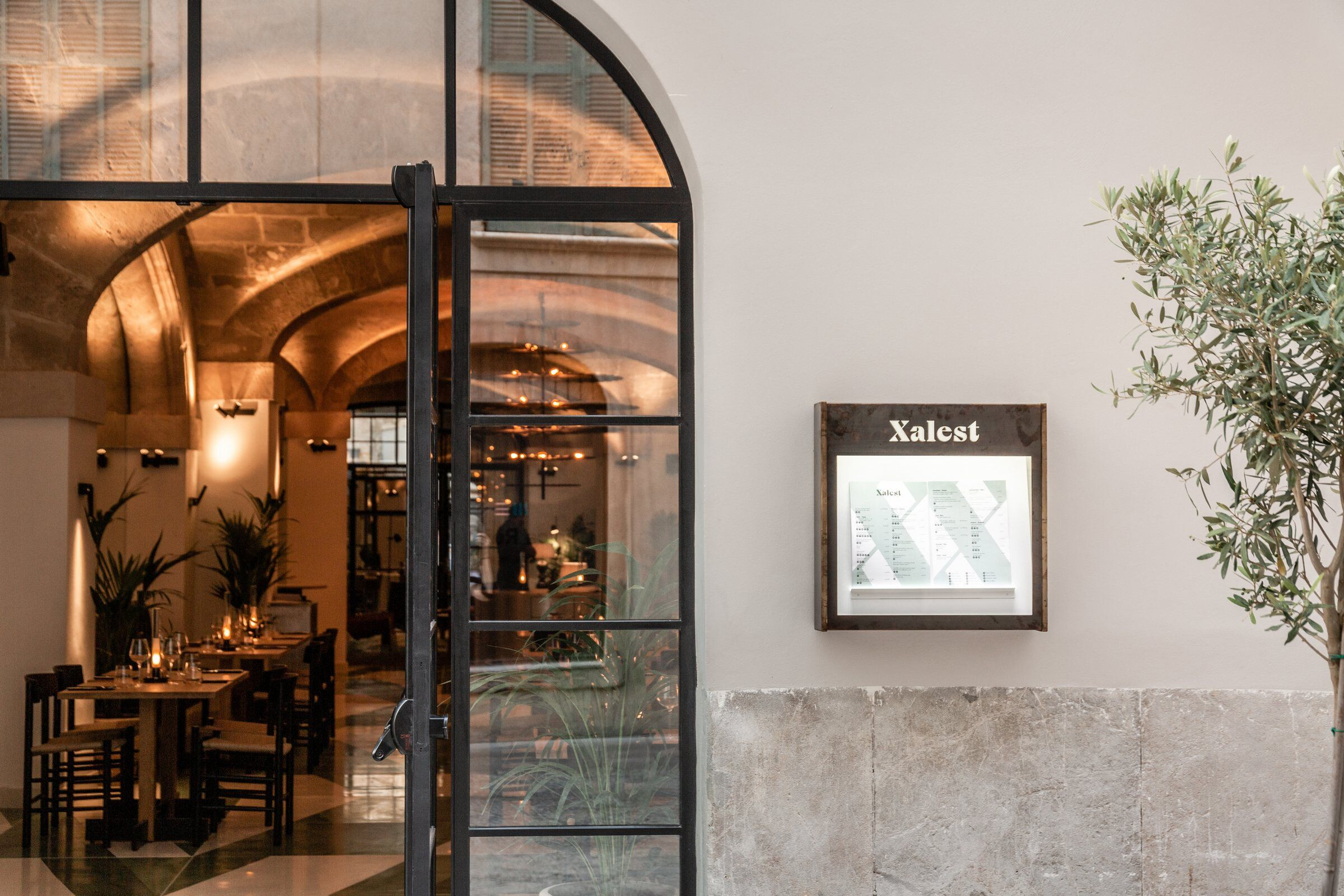 In the historic building, dating back to the 16th century, we take foundation in the building's background, but also dare to add a new layer. Reminiscent of our work with Guldstolen-awarded hotel Blique by Nobis, it is the combination of conservation and innovation that characterizes the project. The principle of not replacing something that already works while also having the courage to add contemporary sharpness, runs consistently through Wingårdhs' collaborations with the Nobis group.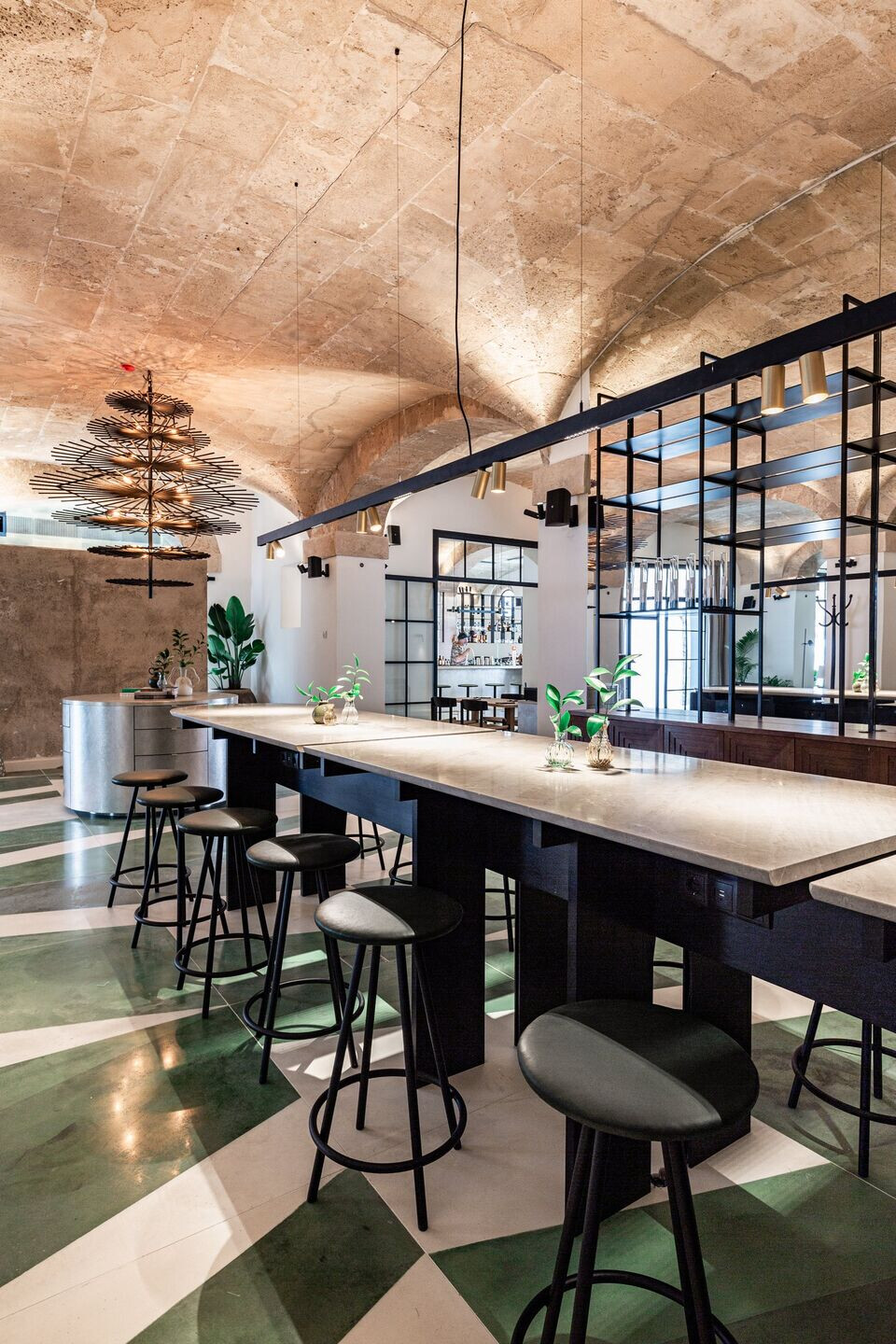 The hotel has 31 rooms, a bar facing the street, a generous lounge and a hidden garden with pool. Concepció by Nobis has been designed with the ambition to last over time while also maintaining a relevant expression and content.
– When I first visited the building, it was dilapidated and all of Palma's pigeons seemed to live inside. The potential was obvious, of course – but what a journey it would require. Now, an eternity and a thousand adventures later, it is a building reminiscent of the original, but one that has taken the step into our time. The hope and ambition is that it will now last as many years as it has lived so far, says Helena Toresson, interior architect at Wingårdhs.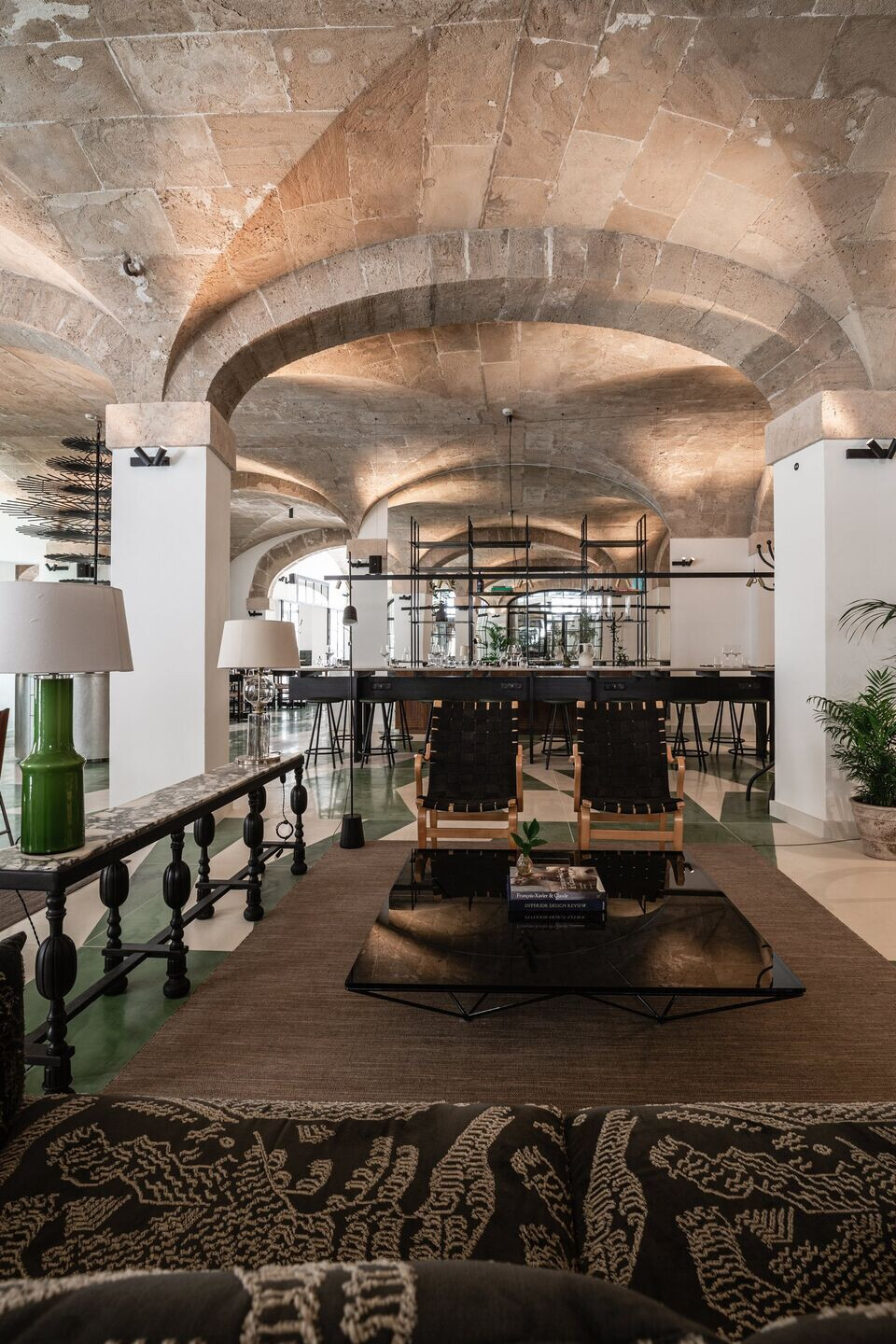 Wingårdhs has designed the handmade and locally produced floor tiles that are the hallmark of the building. They can be seen both in the hotel rooms as well as in the public spaces and connect local craft tradition with distinctive design. In addition to this rather bold element, cross arches, roof beams and bay windows have been carefully polished and restored.
– In the original building, we found floor tiles in different patterns and shapes and we learned that this type of tile is manufactured in Campos, just west of Palma. After a visit to the small factory where all the work is done by hand, it was a given that this was where we would start, says Helena Toresson.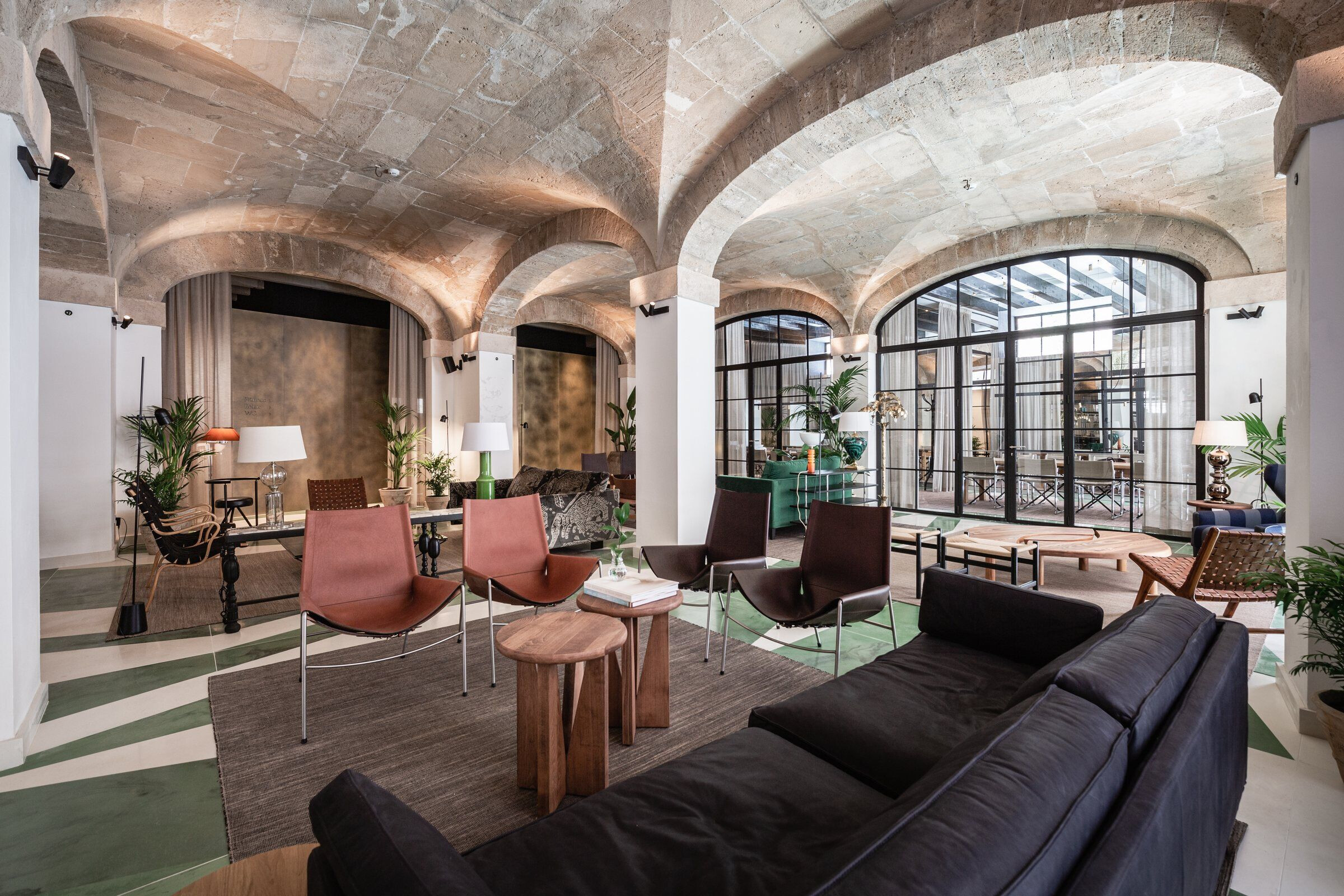 – Concepció ny Nobis is a place where the past meets the present and Scandinavian design is combined with a Mediterranean feel. As always, we have been careful to respect the building's unique history while adding modern comfort and timeless aesthetics, says Alessandro Catenacci, owner of Nobis Hospitality Group.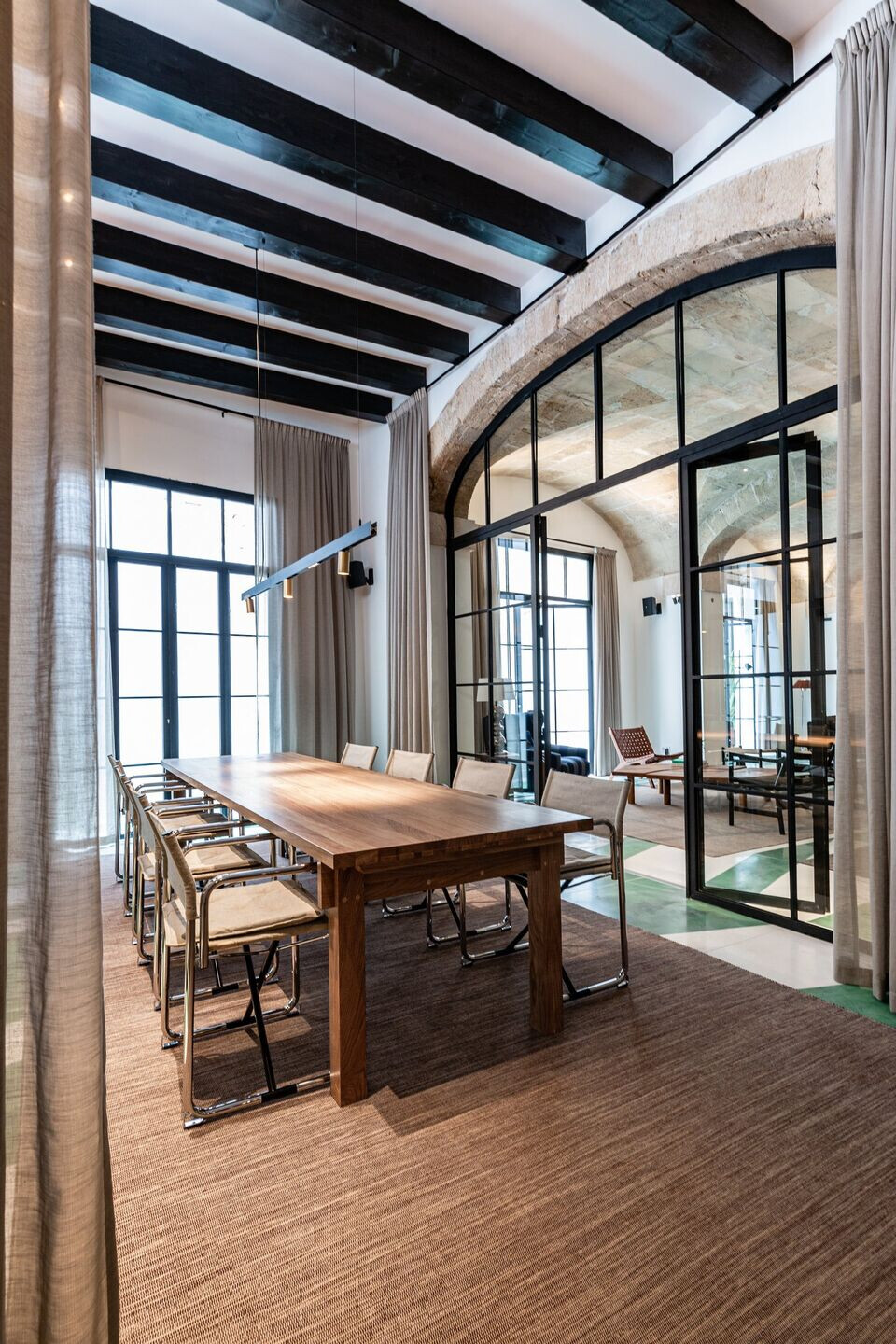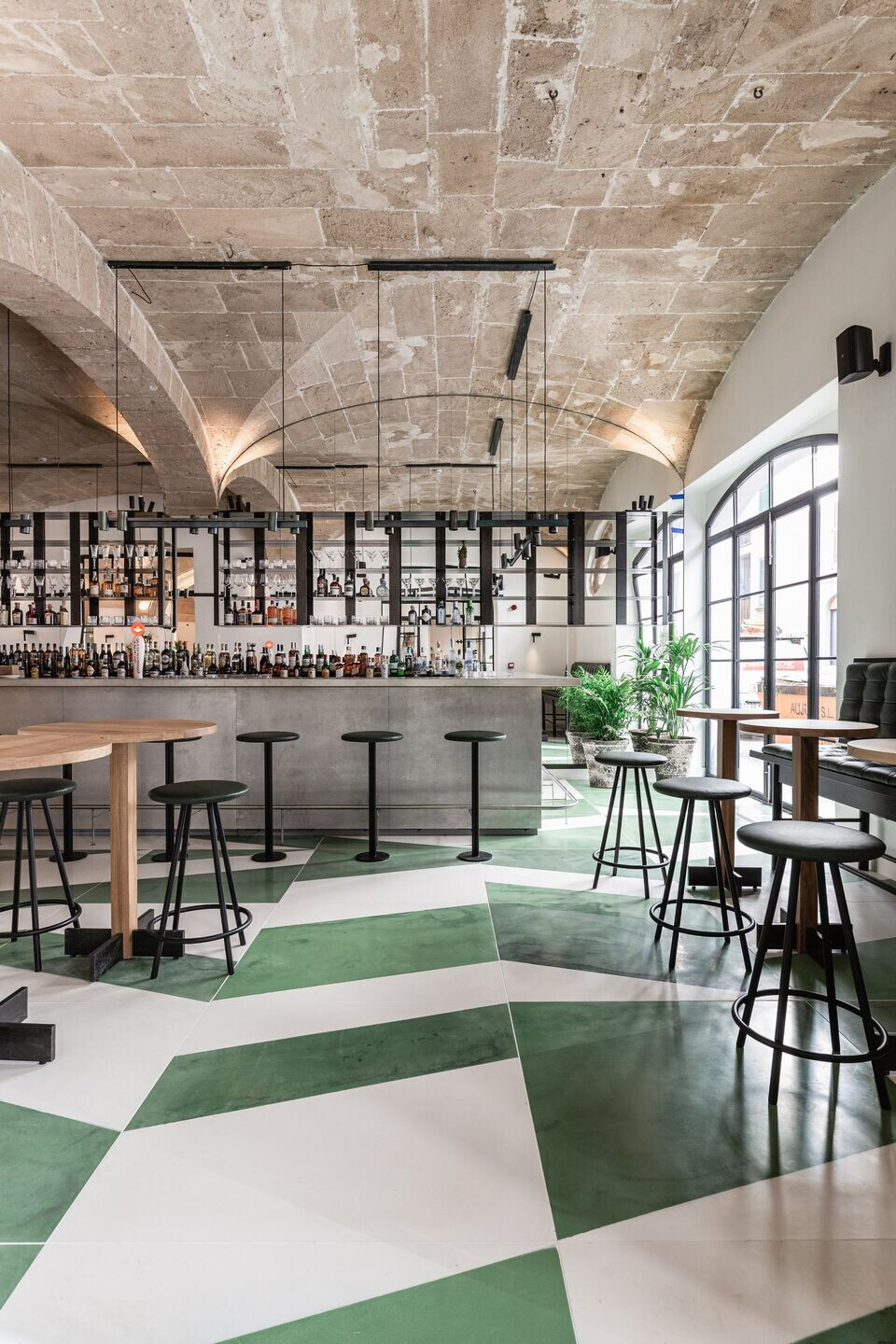 Material Used :
1. Floor and Wall Tiles: Huguet
2. Fixed Furniture: Senab
3. Seating: Fredericia, Carl Hansen, Bruno Mathsson, Gemla, OX Denmarq, Lammhults, Nikari
4. Tables: Zanat, B&B Italia, Dusty Deco, Pierre Chapo
5. Outdoor Furniture: Skagerak, Roda, Byarums Bruk
6. Lighting: Luceplan, Luxaflex, Martinelli Luce, Flos, Catellani & Smith, Örsjö (ambient); Artek, Santa & Cole, Le Klint, Kettal, Vincent Sheppard (rooms); Zumtobell, Vibia, Modular Lighting, Atea (exterior)
7. Hardware: Assa Abloy
8. Plumbing: Iconico, Duravit