The intervention is related to the redevelopment of an old ruin in the province of Catania, located in the historic center of Tremestieri Etneo, whose territory is entirely bound by the Superintendence for Cultural and Environmental Heritage. It is a single-elevation construction, raised above the road level. It consists of a supporting structure in blocks of lava stone, typical of the area, with a wooden pitched roof. Internally, in almost every room, there were pavilion vaults consisting of a frame of reeds and plaster, which were restored and maintained.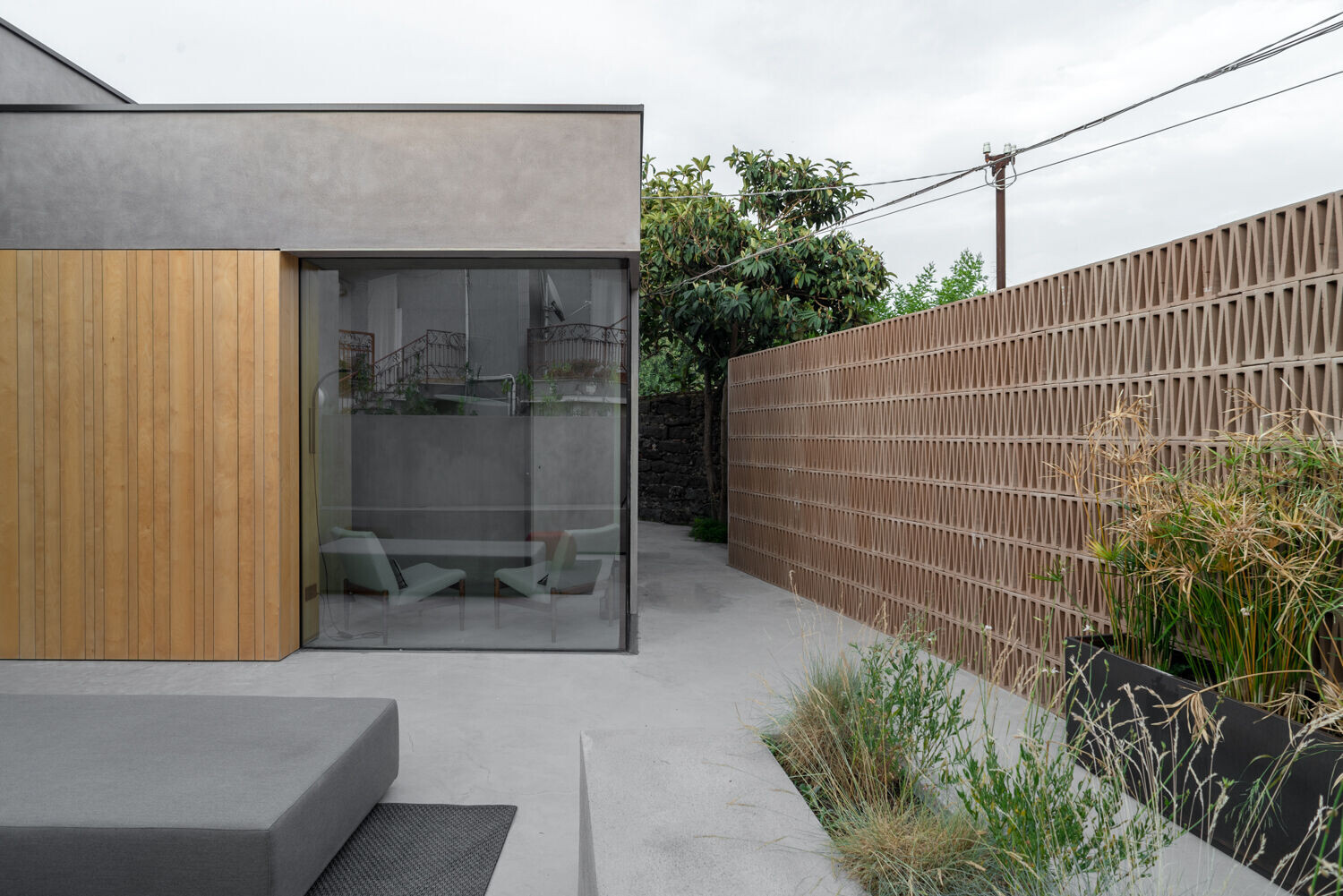 The renovation has involved the distortion of the structure, while maintaining the outer shell, but making sure that the interiors were revolutionized to ensure a more correct use compared to today's needs.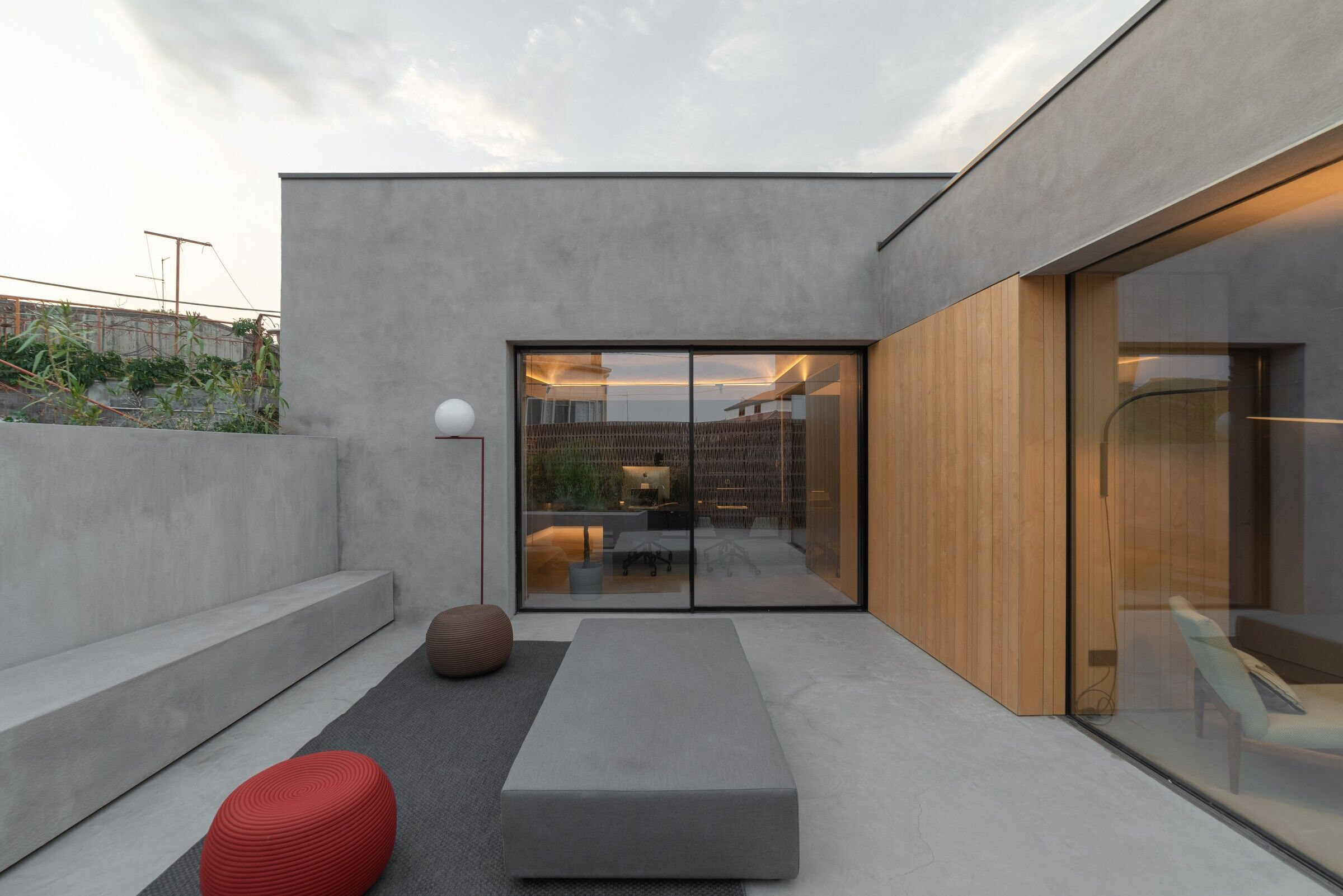 The interventions that have involved a greater use of time and resources, are related to:
 Reinforcement rings, the result of structural calculation, through the insertion of iron beams and piers, which have allowed a greater contribution of light from the outside and the possibility of creating bigger rooms internally;
 Realization of an ground floor loose stone foundation, following the excavation carried out for about 50 cm from the original level, to ensure the elimination of the phenomena of rising humidity on one side, and to create a continuity between outside and inside on the other;
 Remaking of the roofs, by replacing all the wooden elements and Sicilian tiles;
 Remodeling of the access stairs to the building.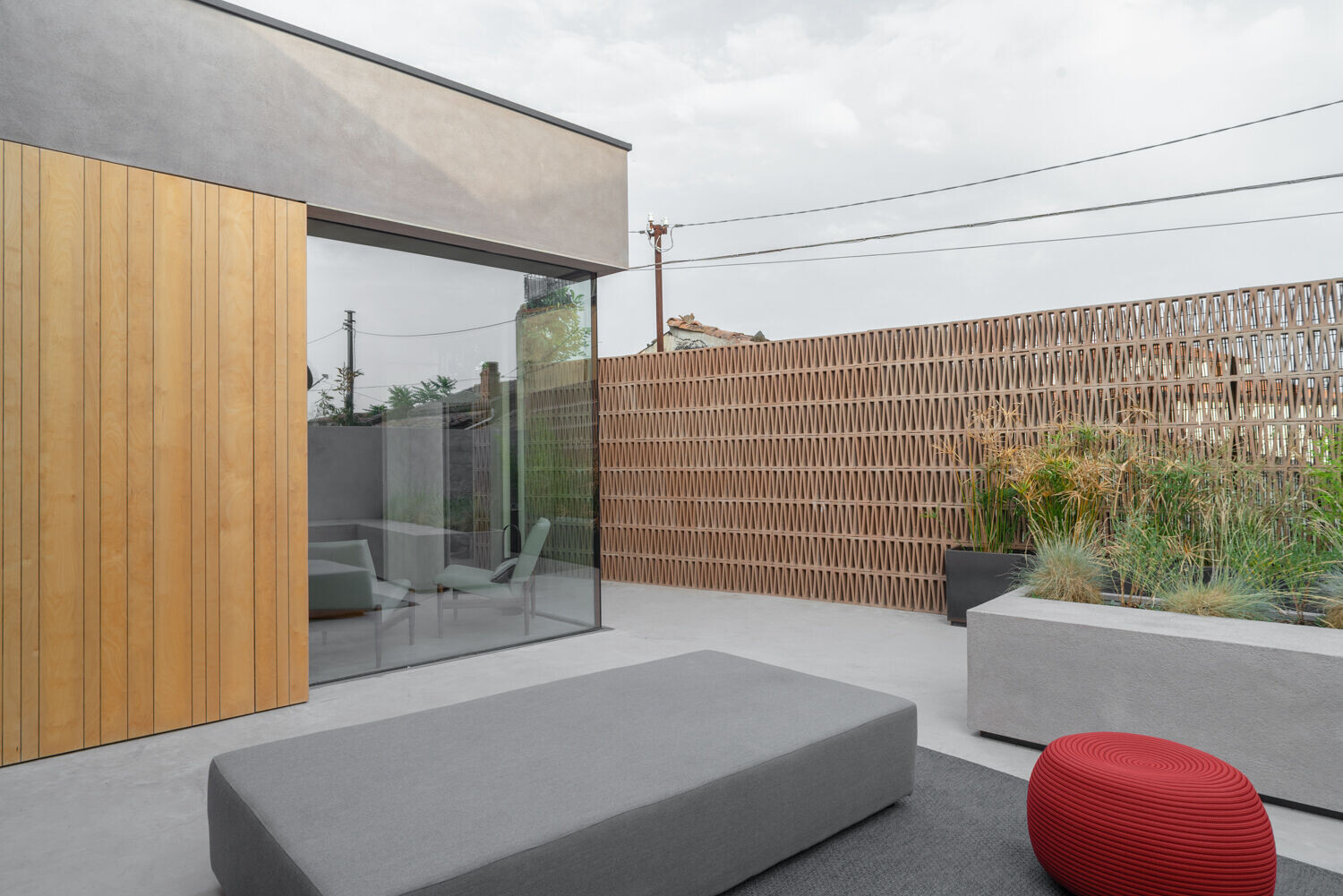 In accordance with the Sicilian tradition, it was decided to use typical materials of the area that would go well with the supporting masonry structure. In this regard, all external façades, vaults and some horizontal surfaces were treated using cocciopesto. This material, consisting of a lime base, to which are added aggregates such as brick dust and azole (a black sand typical of the Etnean area), ensures resistance to moisture attacks. To this, they were associated: the lime for the entire pavement, external and internal, the wood and the lava stone, left exposed, both internally and externally.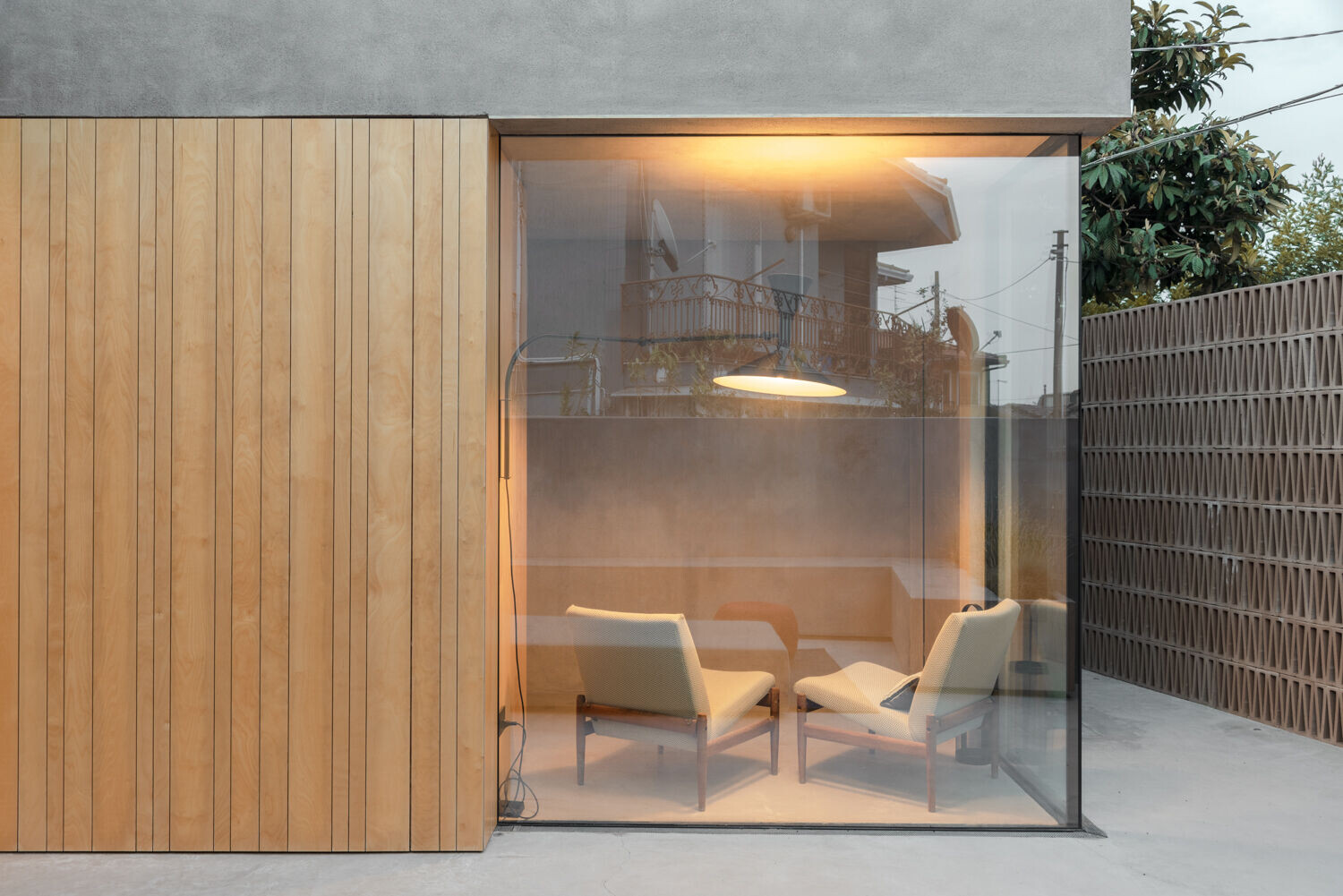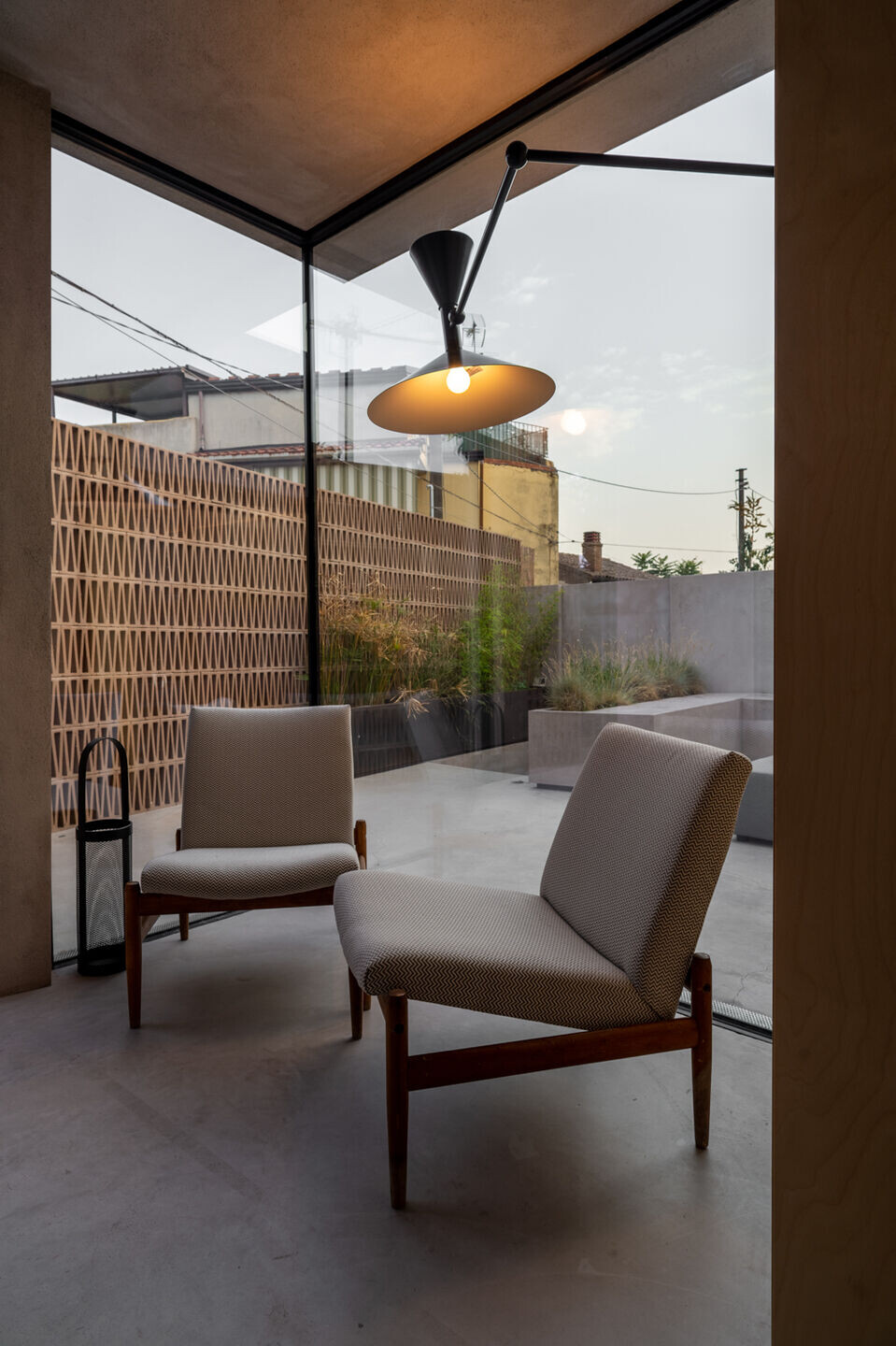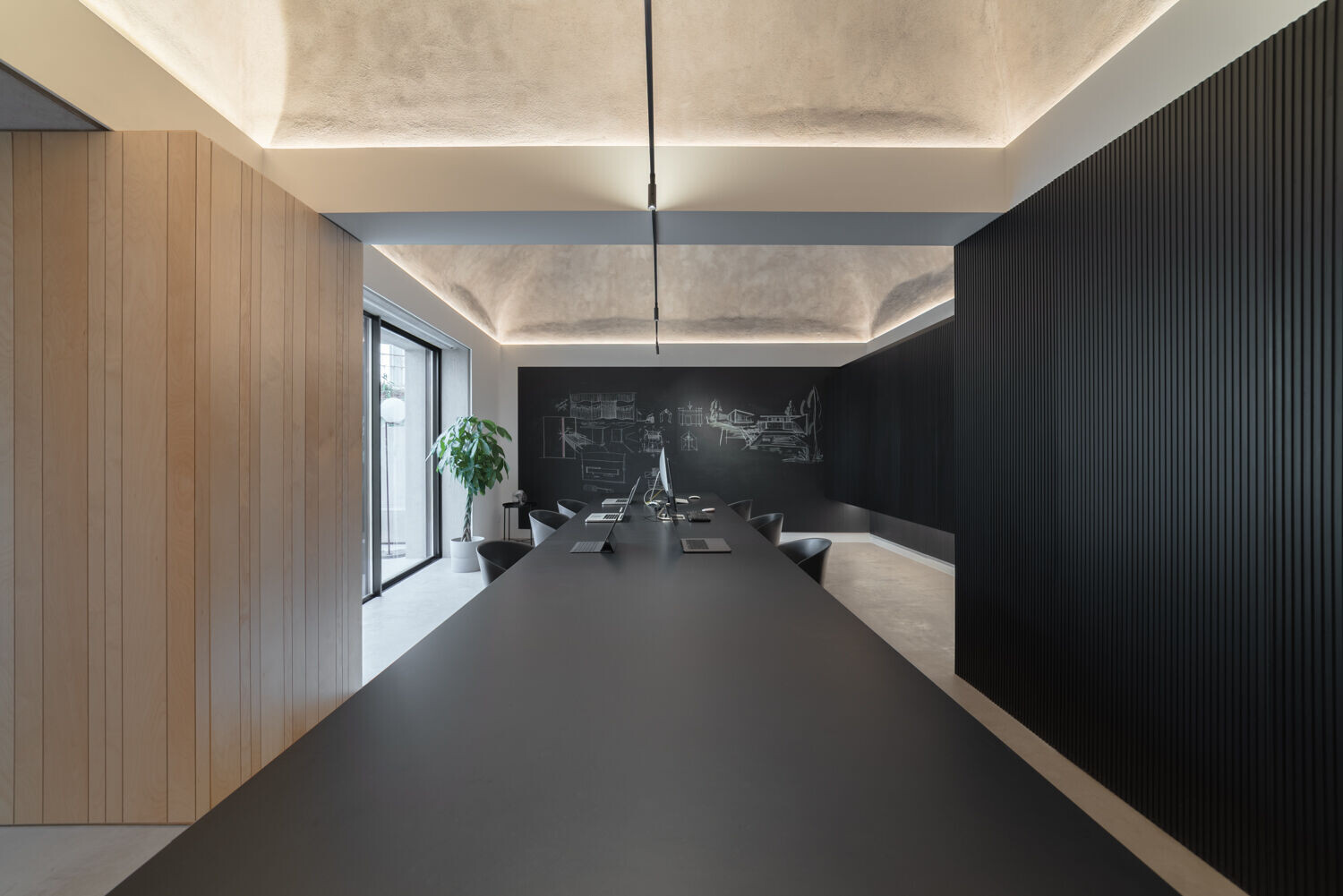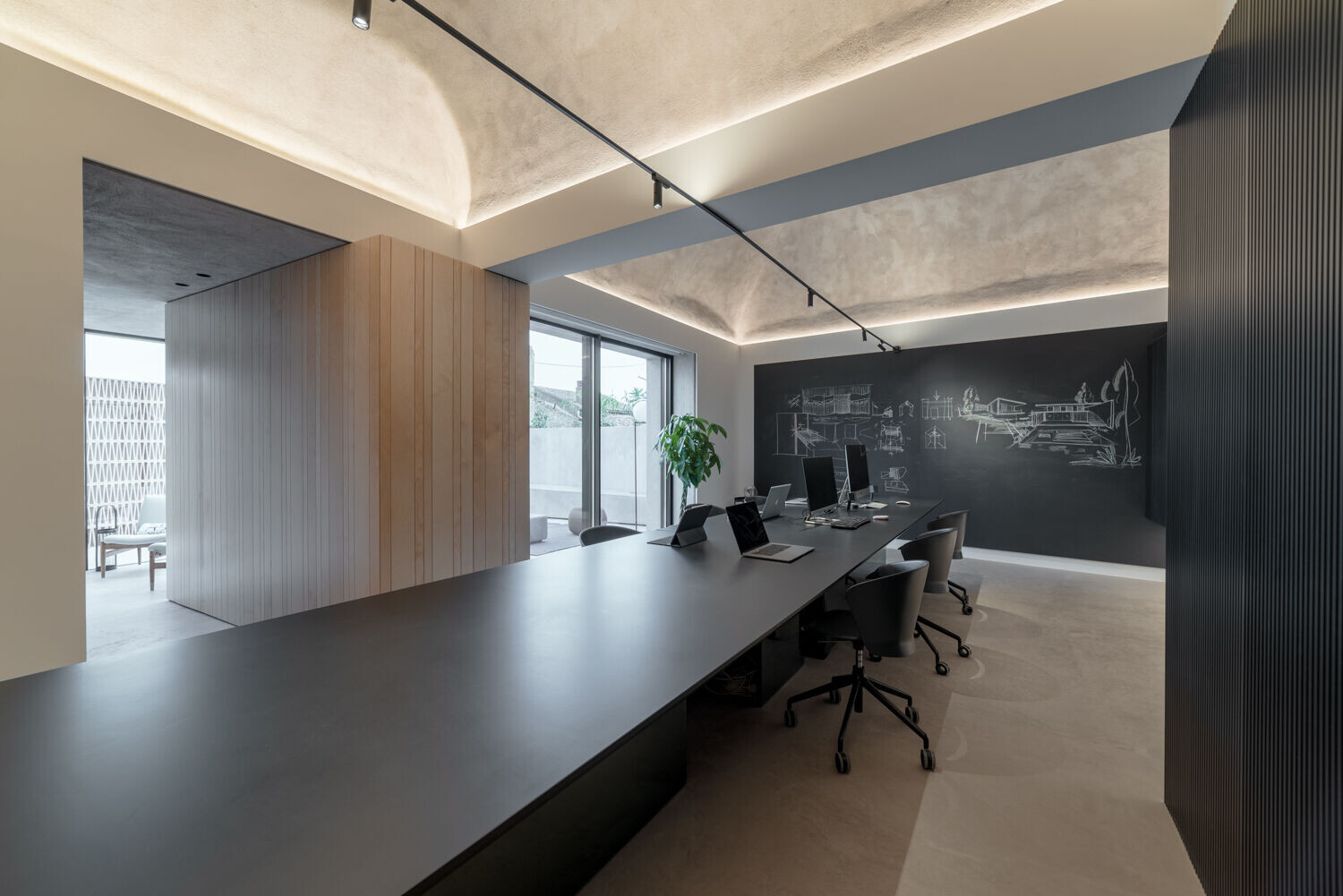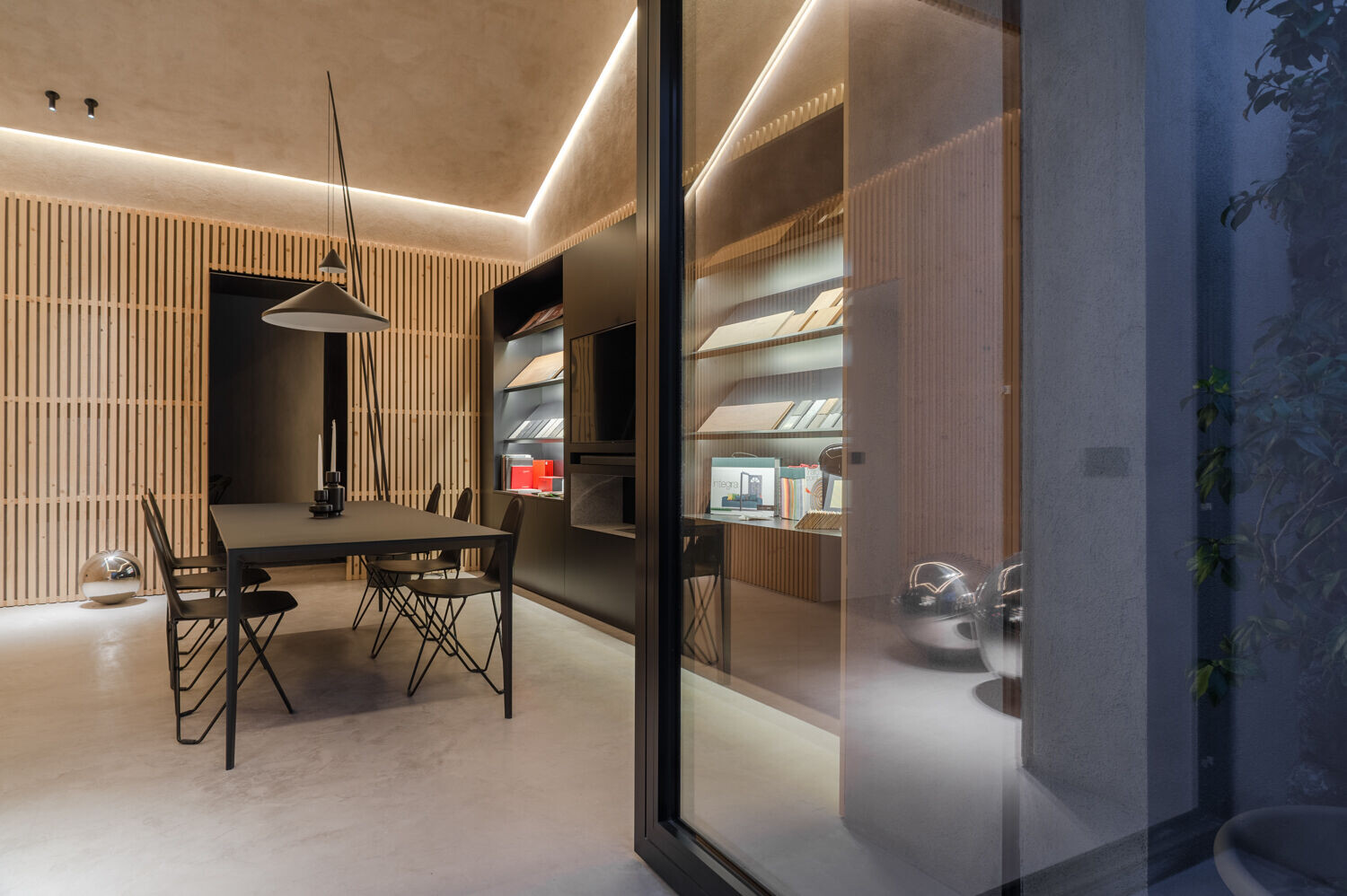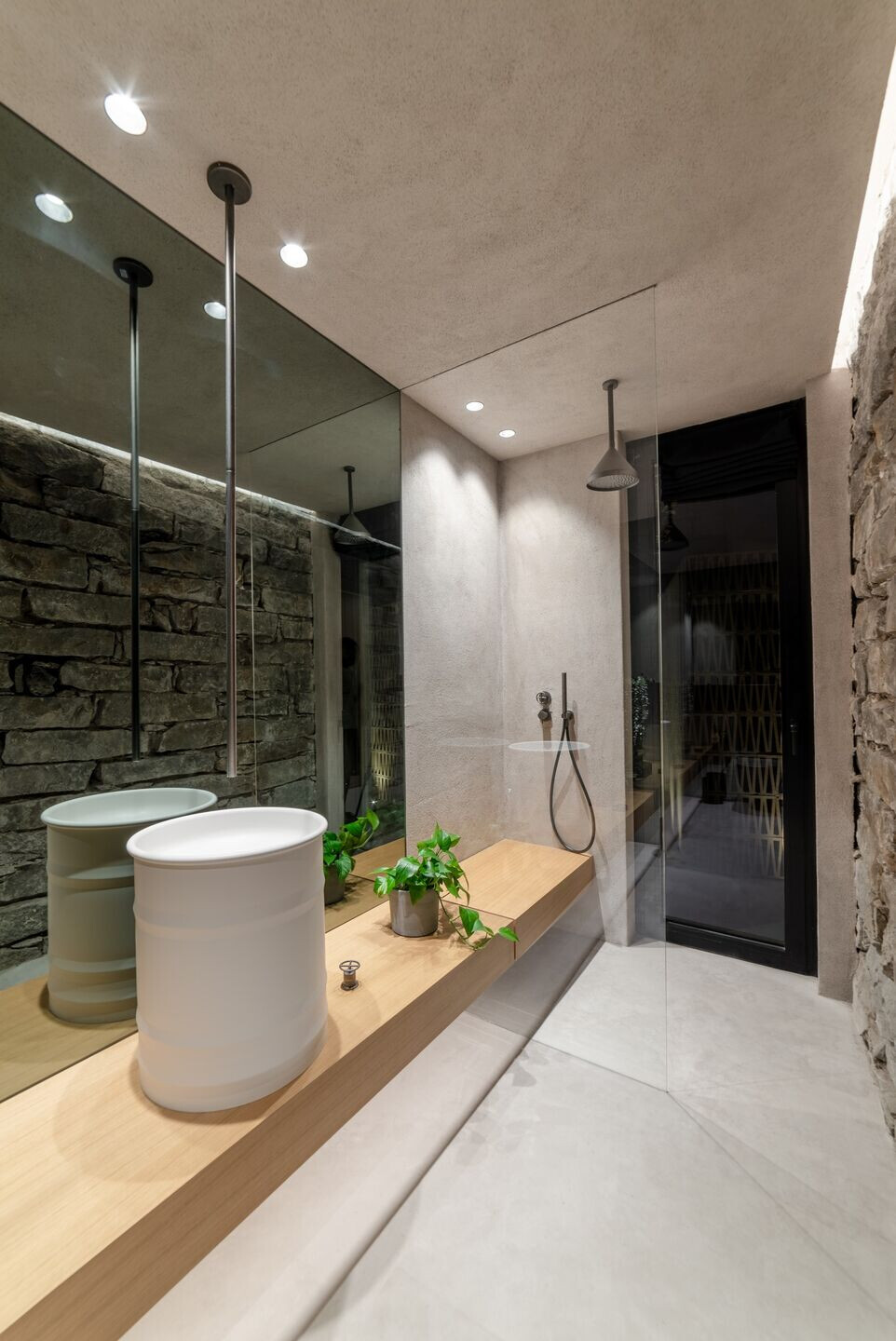 Material Used :
1. Facade cladding: Cocciopesto
2. Flooring: Lime
3. Doors: Wood
4. Windows: Glass and aluminium
5. Roofing: Wooden pitched roof and sicilian tiles
6. Interior lighting:
Flos (IC outdoor, Snoopy, F80, Find me,)
Linea Light (Ink, Shaker)
Vibia (North)
Nemo Lighting (Lamp de Marseille)
7. Interior furniture:
Paola Lenti (Otto pouf)
Rimadesio (Long Island table)
Cuero (Leather and Outdoor Sunbrella Butterfly Chair – Cactus Chair)
8. Sanitary ware:
Fantini (Fontane bianche series – showerhead, handsshower, tap)
Agape (Vieques washbasin)
Cielo Ceramics (toilet)
9. Outdoor decoration: Mutina (Celosia extruded terracotta bricks by Patricia Urquiola)