In 2017, Hürlemann planned and designed the new Experience Center of PwC in Zurich. The ambition was to develop an open plan work environment capable of reacting to the company's growth and structural changes and, at the same time, enhance its attractiveness for the highly sought-after employees. Since common office concepts only partially fulfill these requirements, Stephan Hürlemann and his team used this project as an opportunity to rethink open plan office architecture. The result is a flexible work area with an innovative wall and furniture system named «Dancing Walls» (realized by Vitra AG).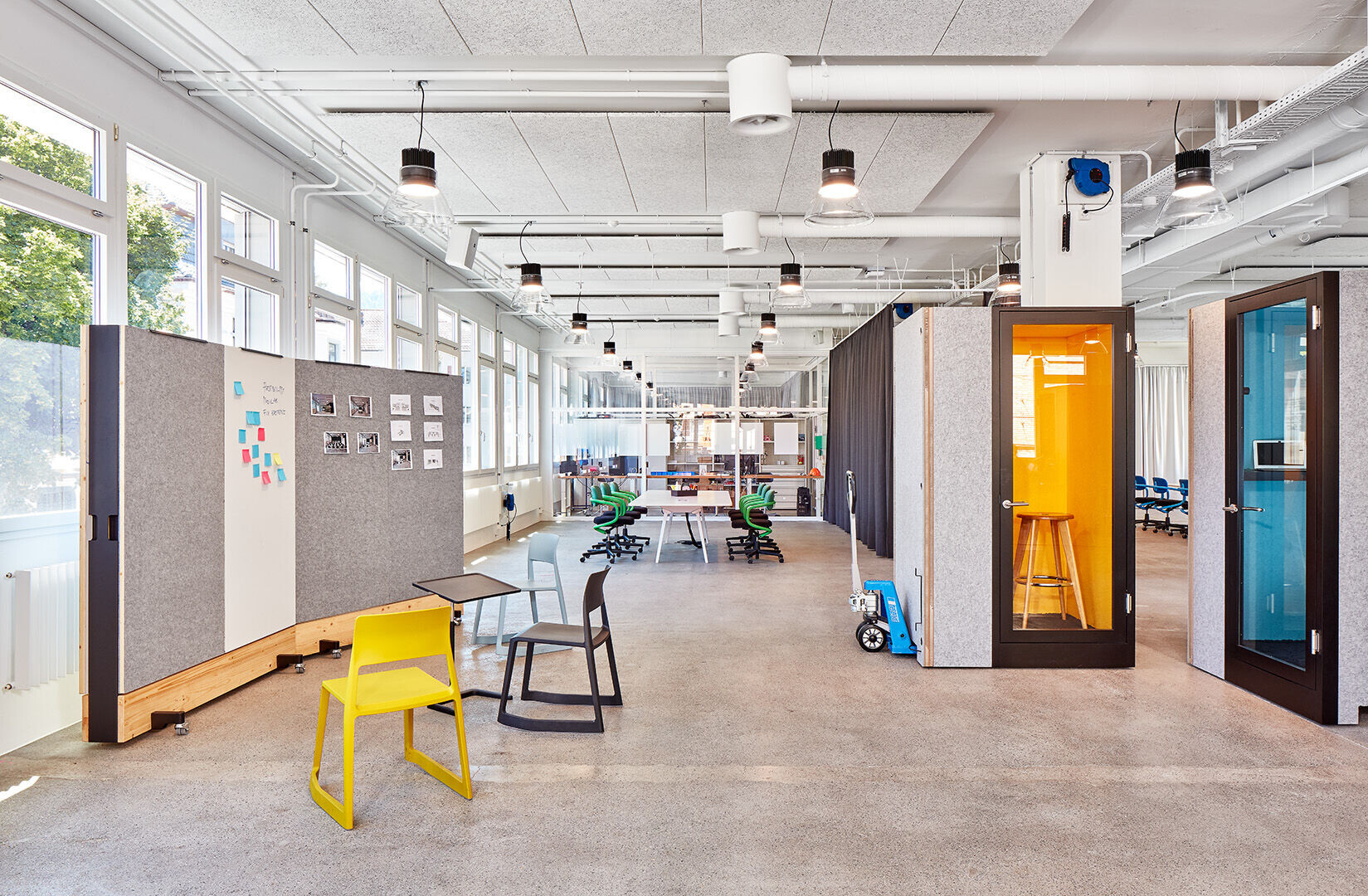 PwC's new Experience Center extends to two floors in a commercial building with a total expanse of 1,500 m2. The usual welcome desk was replaced with a coffee bar. It serves as the company's central meeting point inviting people to relax, eat, work and play.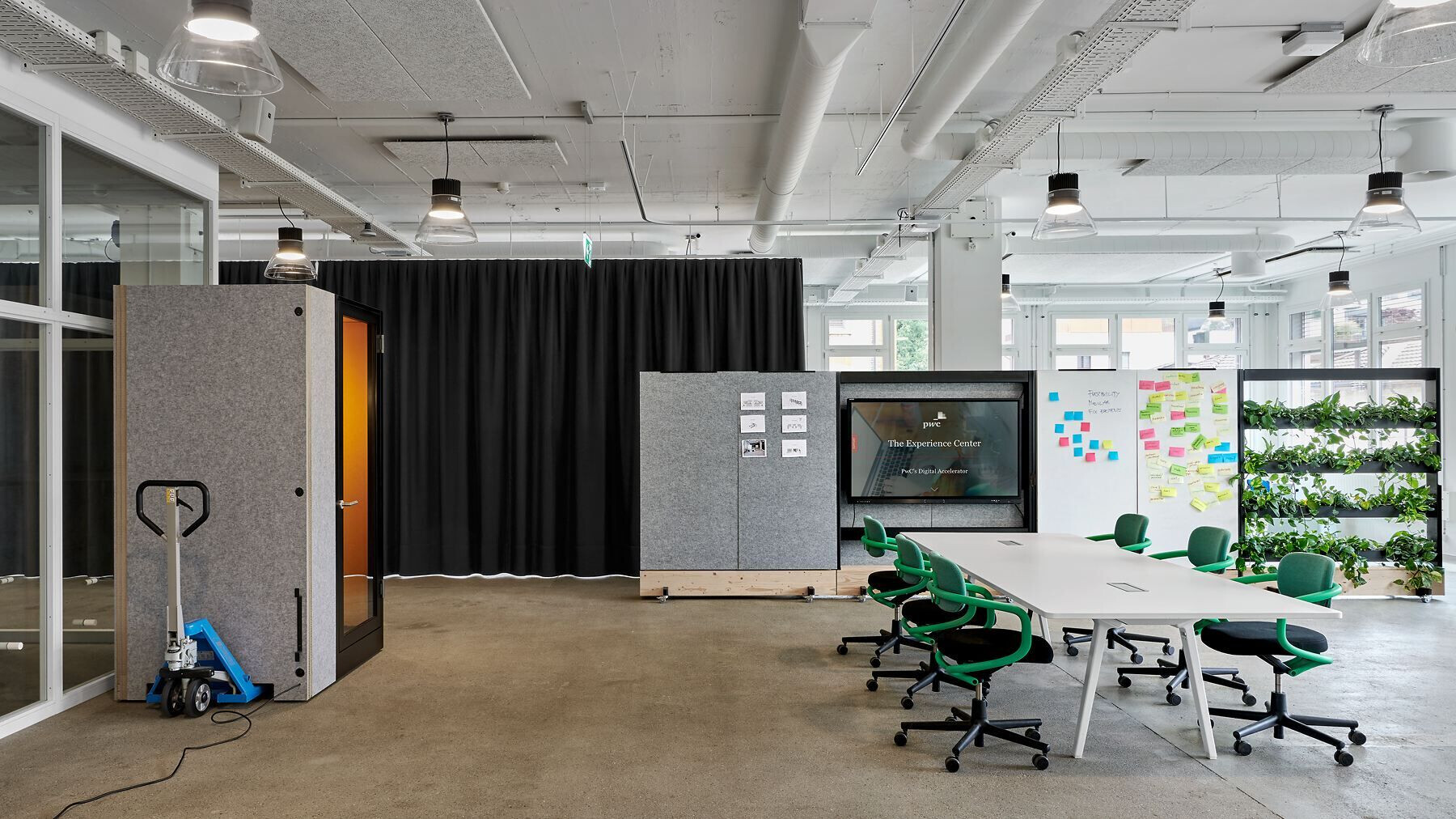 The office space is structured only by a handful of glazed rooms. Mobile acoustic curtains are applied to create different zones. Thanks to the new wall and furniture system developed by Stephan Hürlemann and Vitra, every area can be used in various ways. With the help of movable modules – among them walls which can be individually equipped with noise insulation and whiteboards, screen-carts, shelves, coatracks and plant-carts – employees are able to design the particular work environment they are in need of in any certain situation.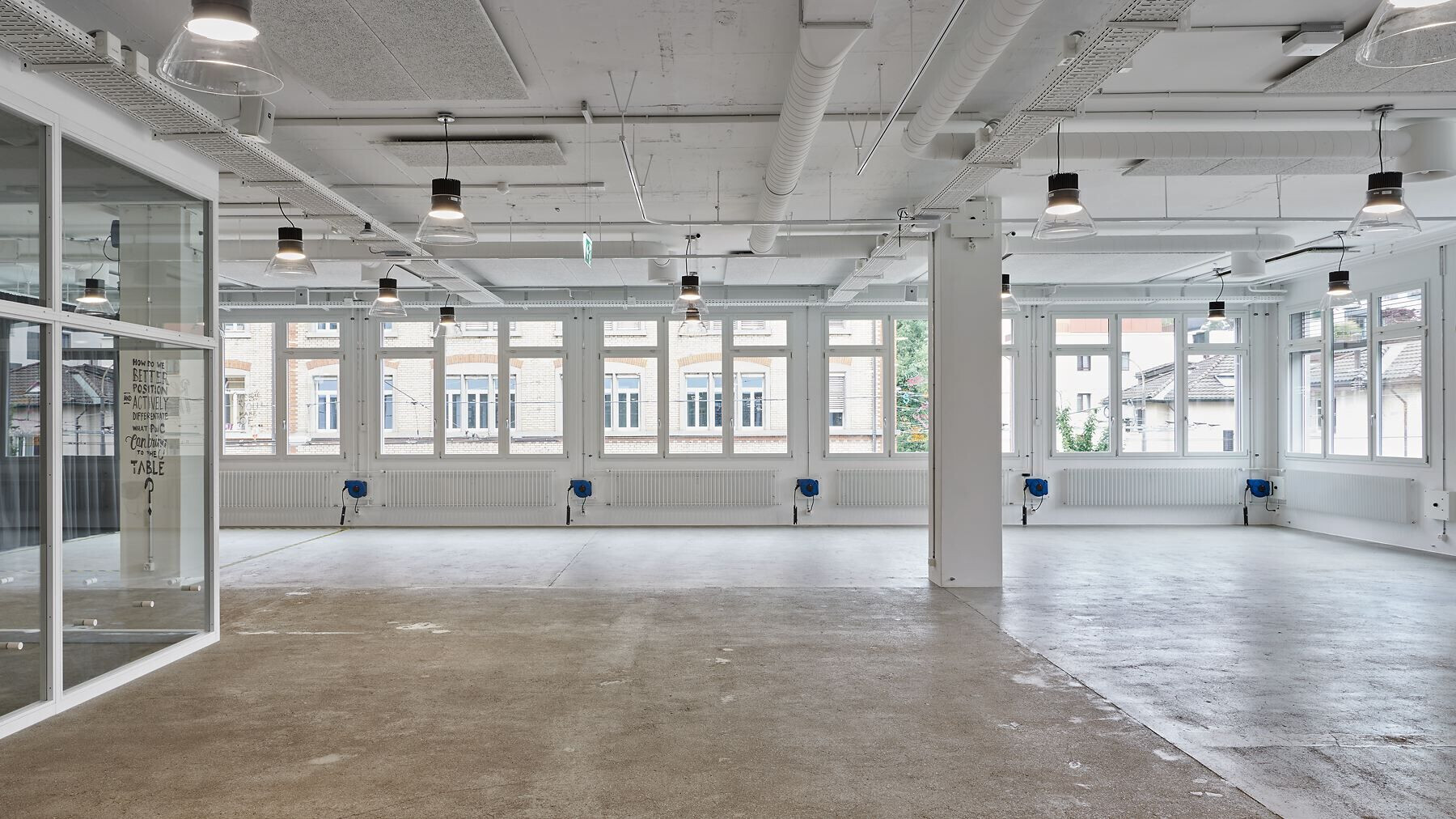 In next to no time, they can transform a meeting corner into several work bunks, a presentation forum into a retreat or a library into a coatrack for guests. Hürlemann complemented the innovative concept with a specially designed soundproof phone booth, which can be relocated with a lifting cart. A radical electrical concept, consciously kept simple, supports the variability of the space as a whole.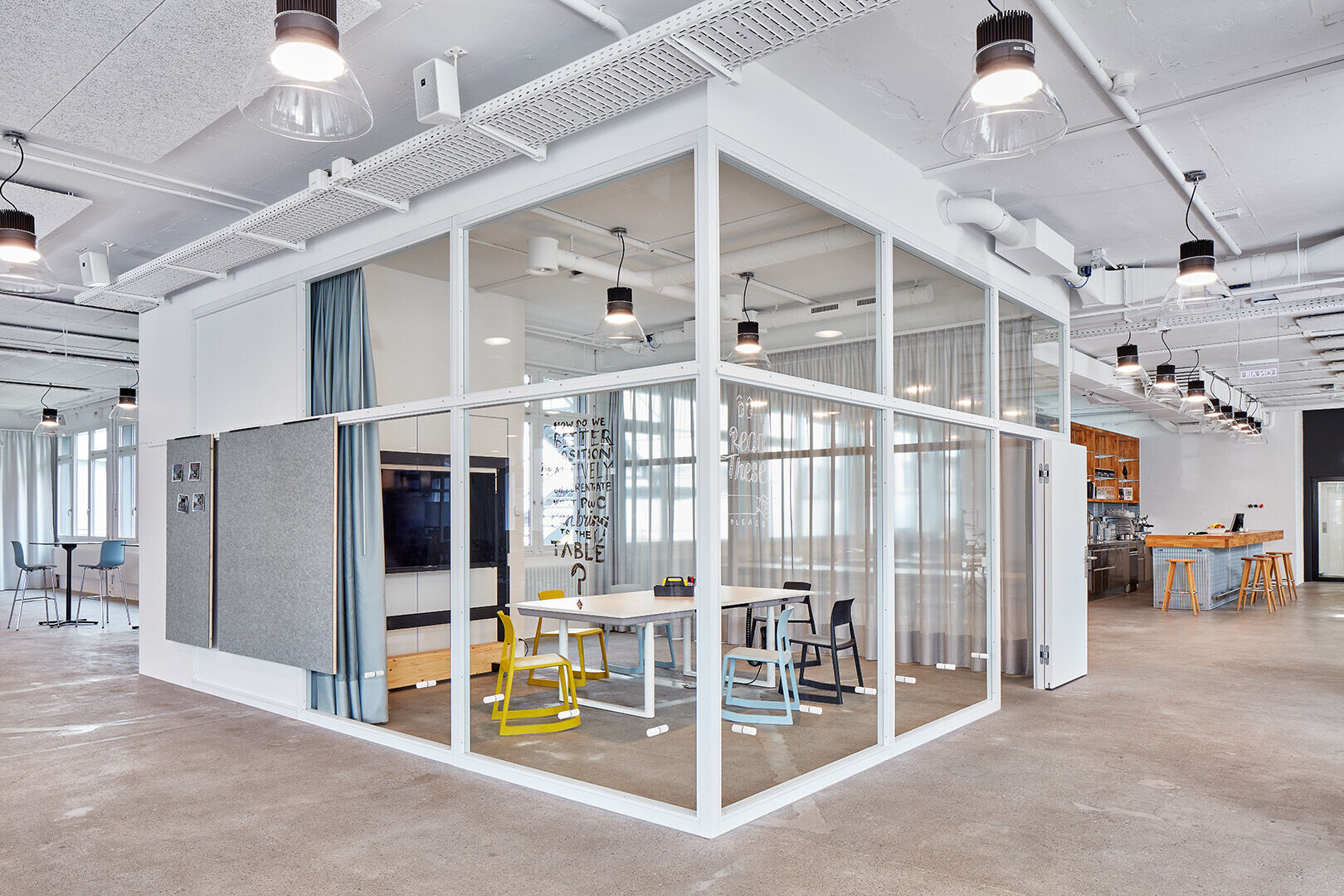 The concept has proven usability and has been adapted in other projects as well as in the office of the studio Hürlemann itself. Its key elements such as the dancing walls and the phone booth have been further developed and over the past years, and valuable details and variants have been added.
Material Used:
1. Flooring: Existing ground concrete, sanded and sealed, Walo Bertschinger AG
2. Interior lighting: Lighting Bell, Flos
3. Interior furniture: Vitra, Zurbuchen,
4. Built-in furniture bar counter: Rickenbacher AG
5. Glazing: Wooden Frame and doors, Springline AG
6. Curtains: Acoustic room divider, Tisca