DCR provides capital solutions to top tier oil and gas companies. AMB Architects was selected to work on the planning and programming of their interior renovation. Project managers Breann Nash and Lauren Houser put focus on DCR's blue logo to bring color vibrancy in their space to modernize the space and match the client's design aesthetics. Based on the selected design direction, AMB developed preliminary pricing, construction documents, and conducted routine site visits.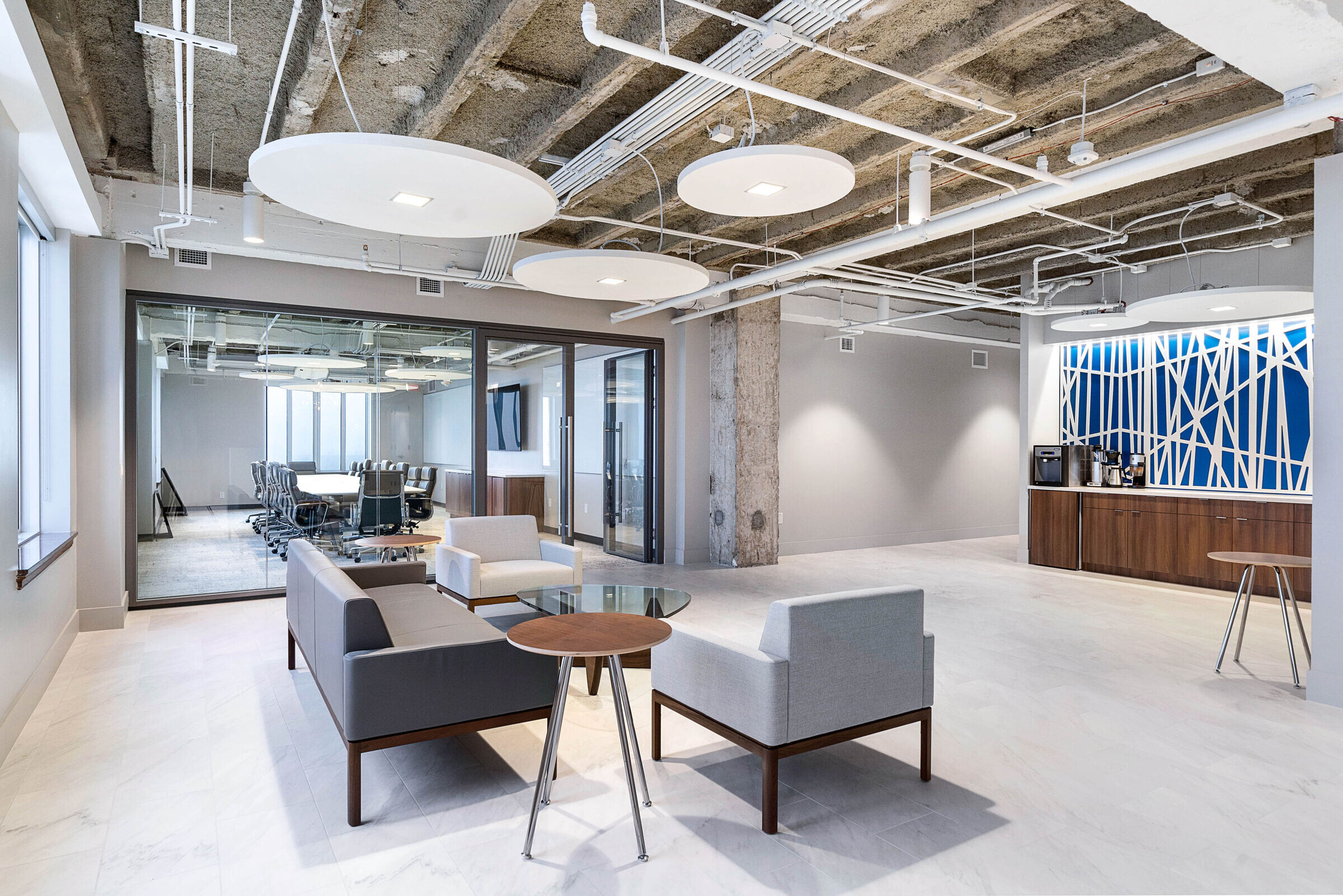 Challenges/solutions:
The client wanted to expose the ceiling in a historic building which was not designed to do so. After demolition took place, large ducts were revealed and could not be removed. AMB had to arrange lighting fixtures and baffles in a way that would conceal large ceiling elements.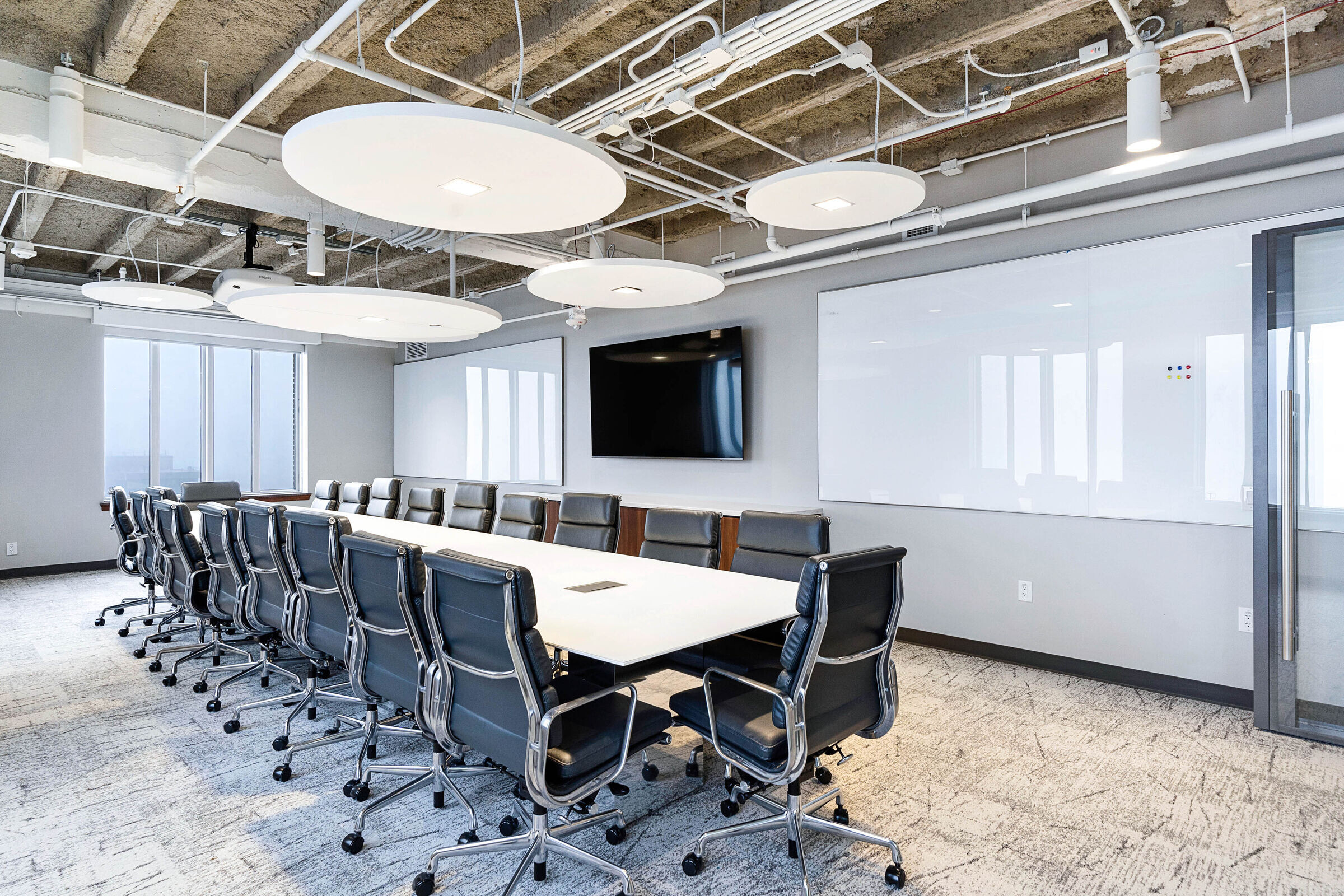 There was no way to attach light fixtures within the hallways, so AMB had to redesign the Reflected Ceiling plan to have light fixtures hanging on the walls rather than the ceiling.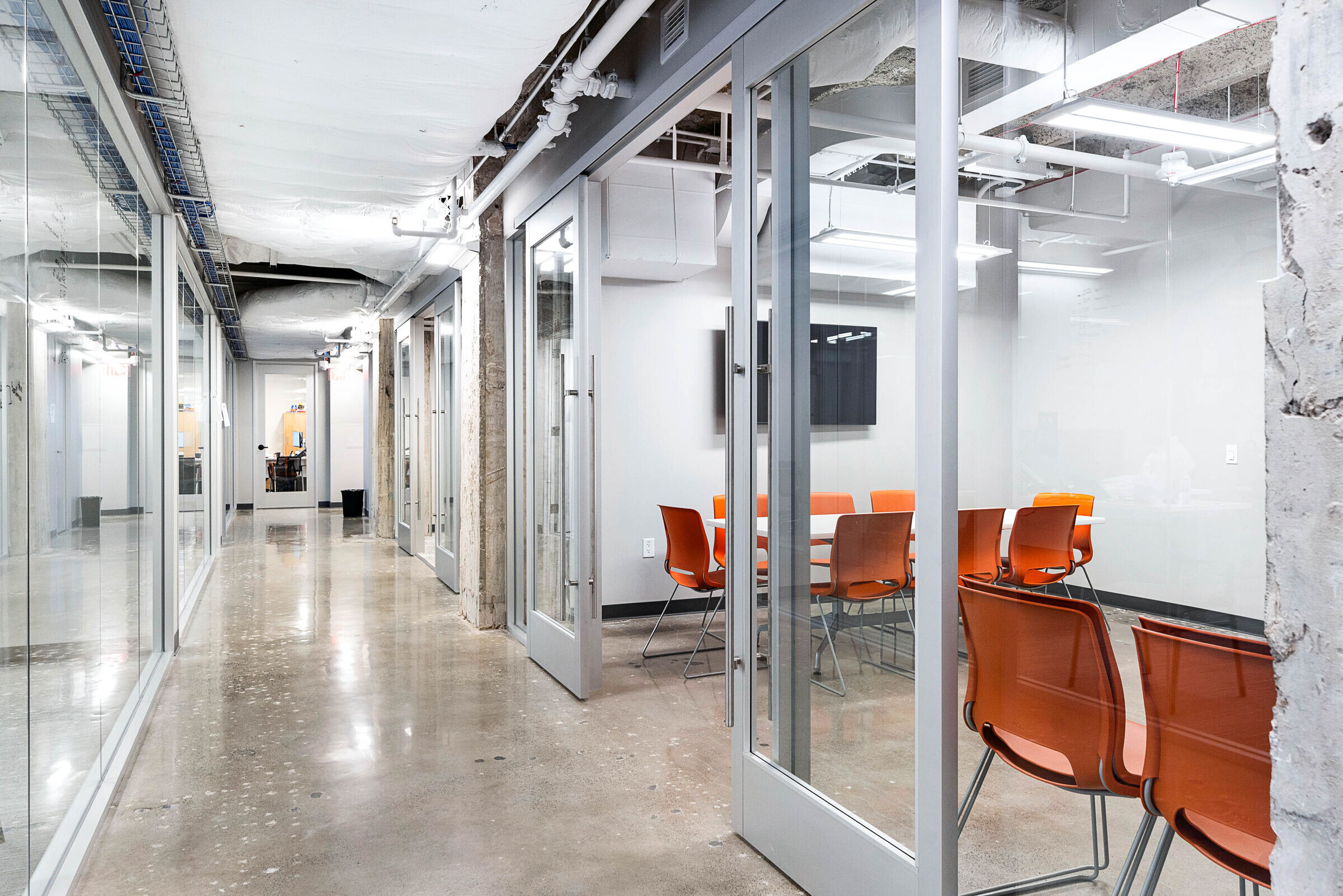 At the construction document phase, the client determined that they wanted more square footage, so AMB had to quickly pivot and redesign the construction documents for another floor.
Team:
T&D Engineers, MDI
Material Used:
1. Flooring: Concrete flooring, Carpeting by Bentley Mills
2. Doors: Aluminum/Glass, 2 doors by MAARS Living Walls
3. Interior lighting: Tech Lighting Viaggio over desk and in elevator lobby.
4. Interior furniture: Jtyler Furniture (Hermann Miller Dealer)
5. Interior Finishes – Walls: Vinyl Wallcovering MDC, Felt Feature pieces – MDC Zintra Panels. Custom designed backspash by AMB using Emser glass subway tiles. Front desk built from Wilsonart Solid Surface