In the De Kets council depot a single low volume houses a sequence of zones containing offices, workshop and storage, garage and covered parking bays. An open space between the garage and the parking bays allows incoming vehicles to manoeuvre. The salt shed at the rear of the site is designed as an independent volume, enabling gritting vehicles to also be loaded at night and during off-season.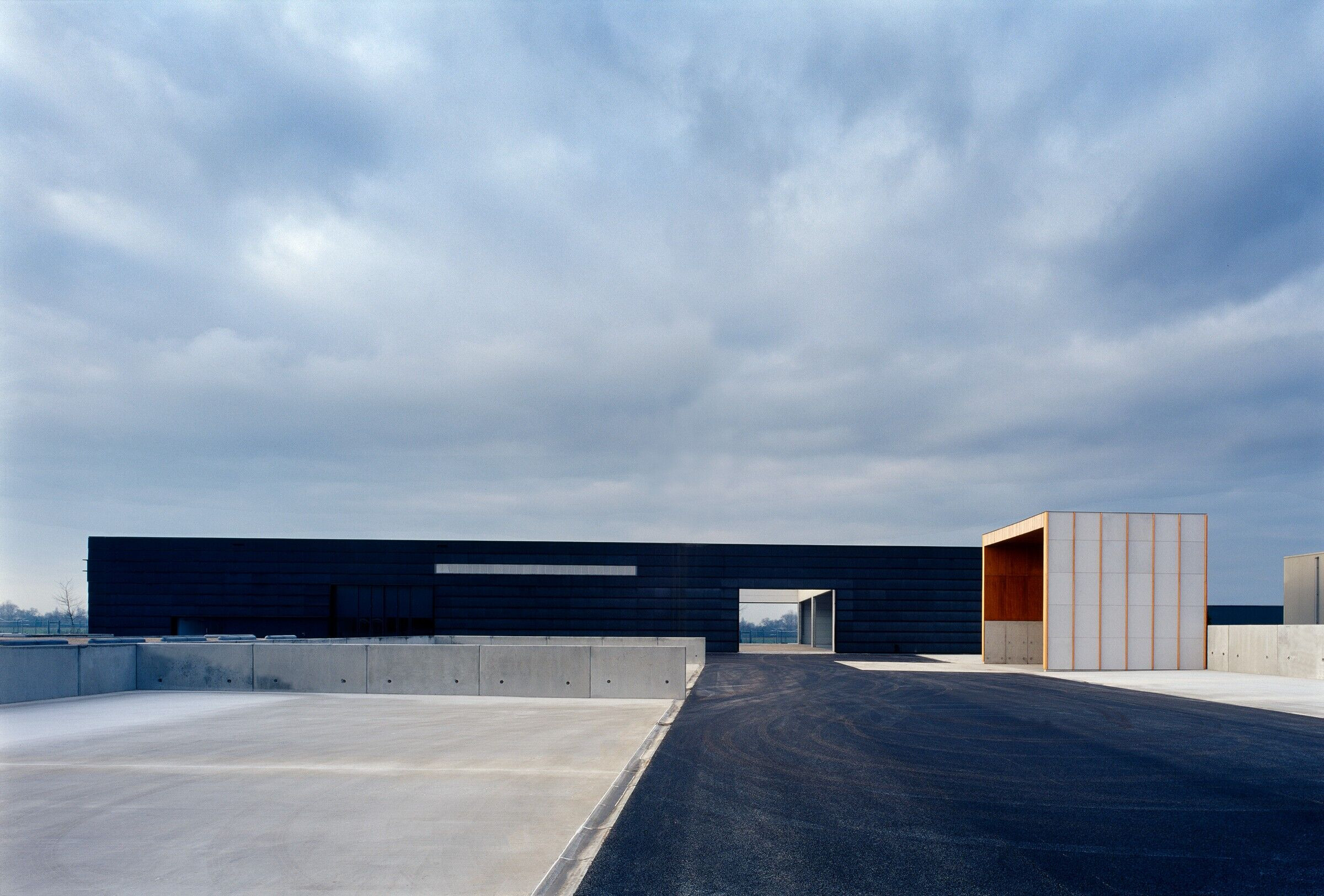 Point of departure for the organization of the site is a central traffic axis that runs through from north to south dividing the site into a 'building field' and a 'stocking field', respectively on the west- and east side of the axis; this basic zoning structure allows for a controlled development of the different circulations, functions and specific wishes of the owner.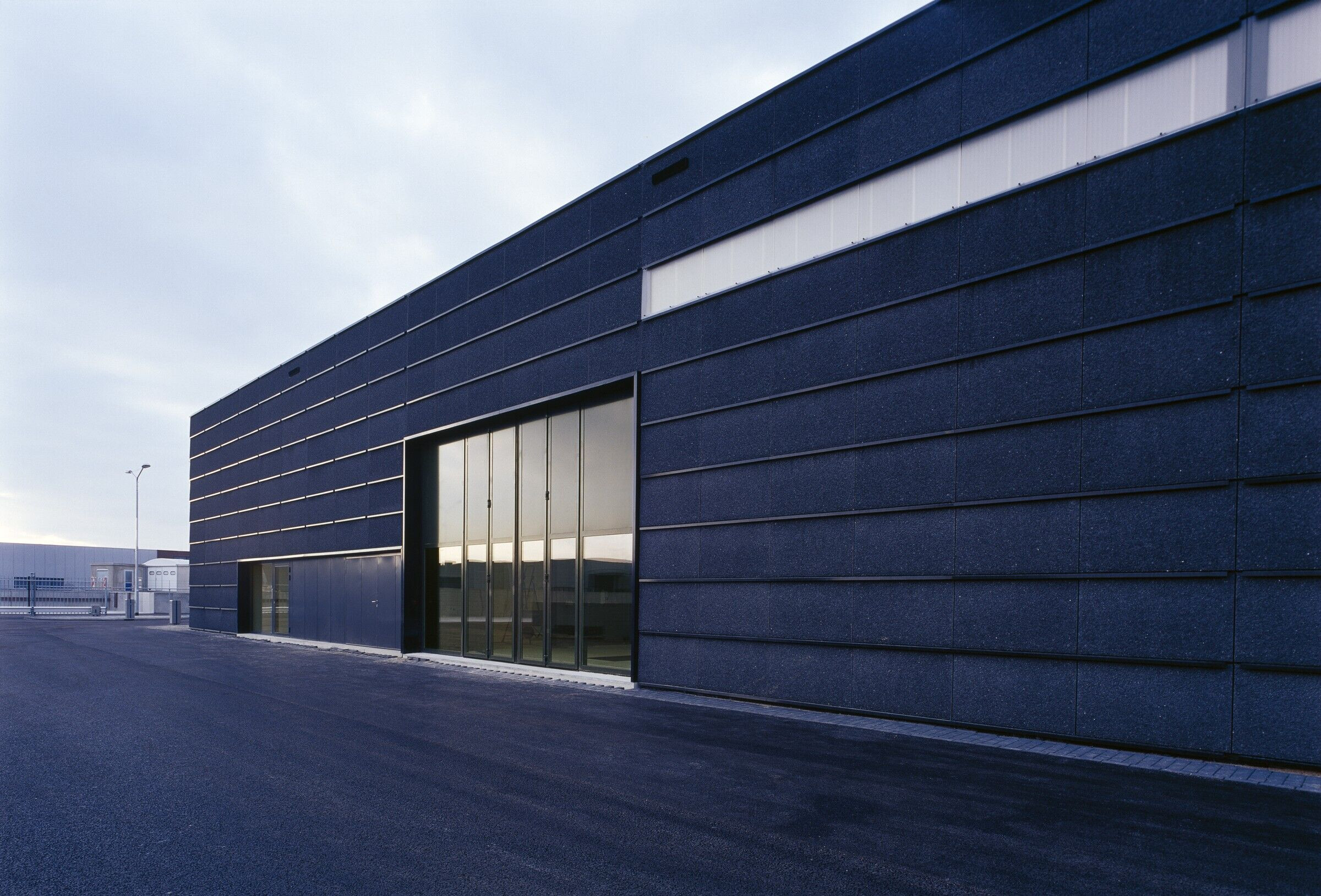 The site concept, combined with an in-depth analysis of the organizational demands anddistributional flows, gave way to the development of the building through what could be called 'a compact chaining' of the program. Different functions are locked in function groups that are chained within the confines of a compact prismatic volume; the sequence of the function groups within the chain is regulated by its intrinsic physical quality (habitability, natural light and ventilation, interior temperature, area building cost).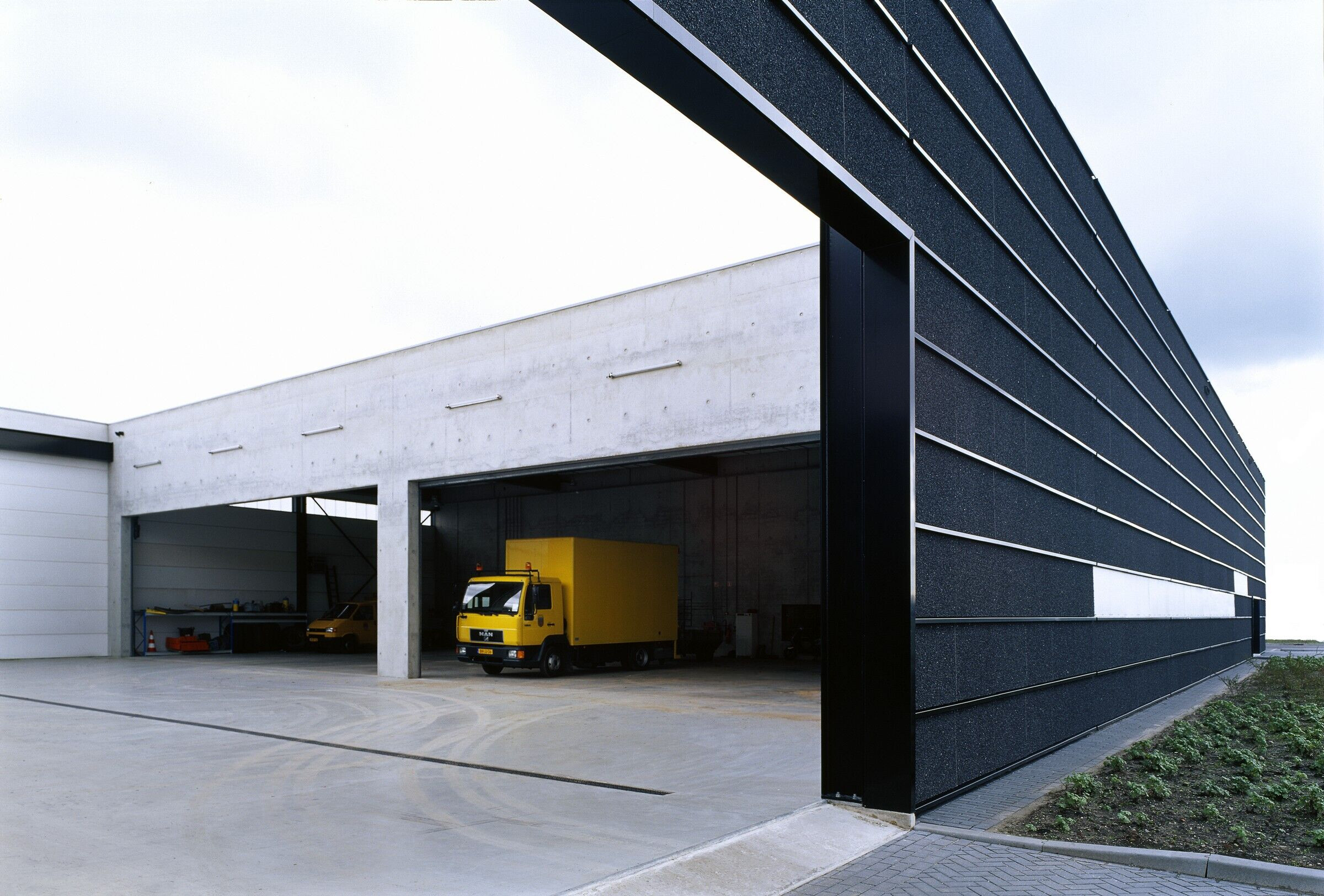 Cleanconcrete structural slabs separate the different function groups. Steel beams top the slabs, effortlessly spanning the spaces between. The structure is finished with standard aerated concrete elements, with which both the walls and the ceiling of the volume can be materialized, creating a horizontal line from wall to ceiling to wall. The line of these elements is continued in the facade by means of an accentuated horizontal line that runs around continuously to reinforce the tight volumetrics of the design. The facade is finished in anthracite panelling.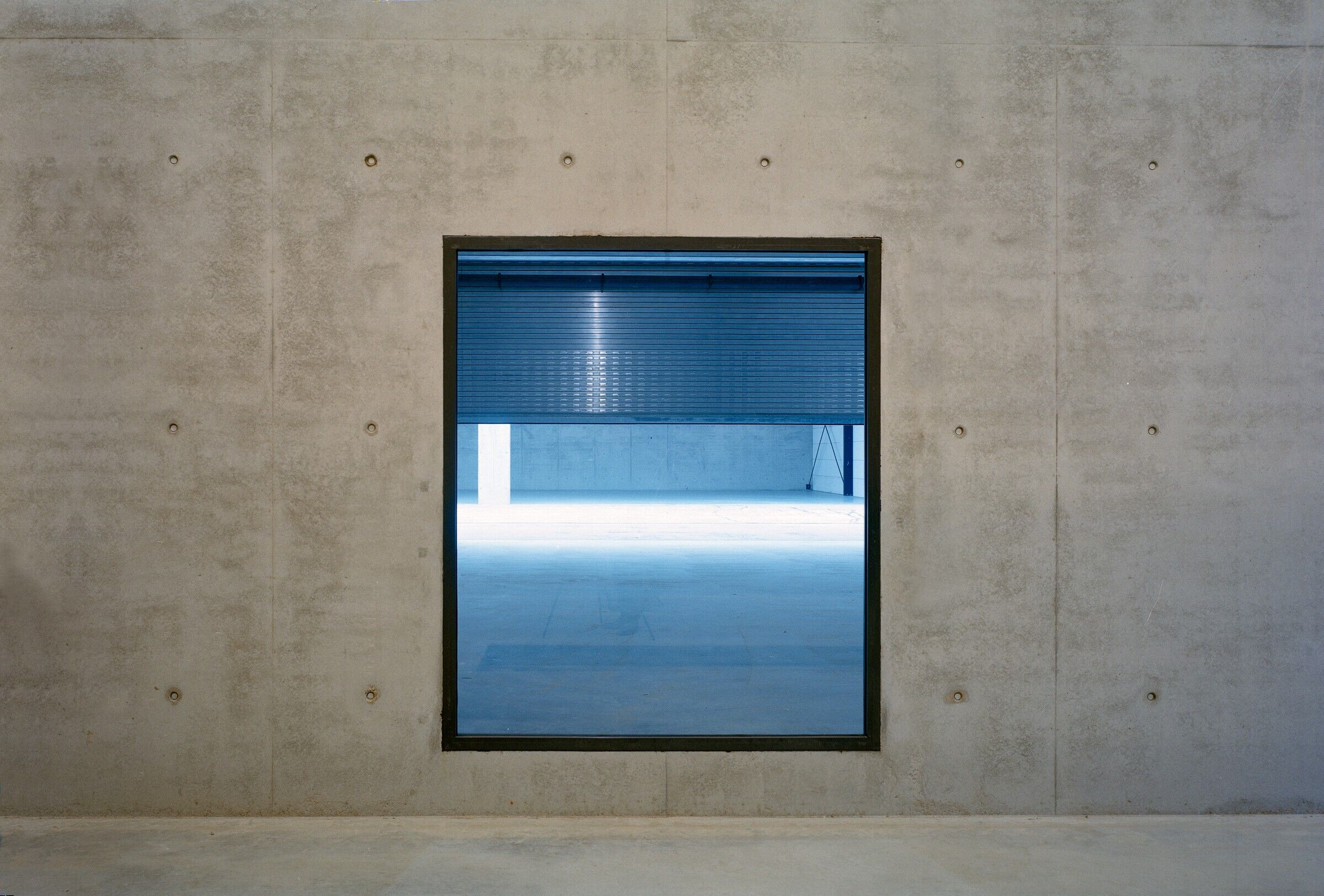 The equally dignified treatment of all building components, combined with the uniform shell bringing all functions together, provides the depot with a strong and orderly architectural presence.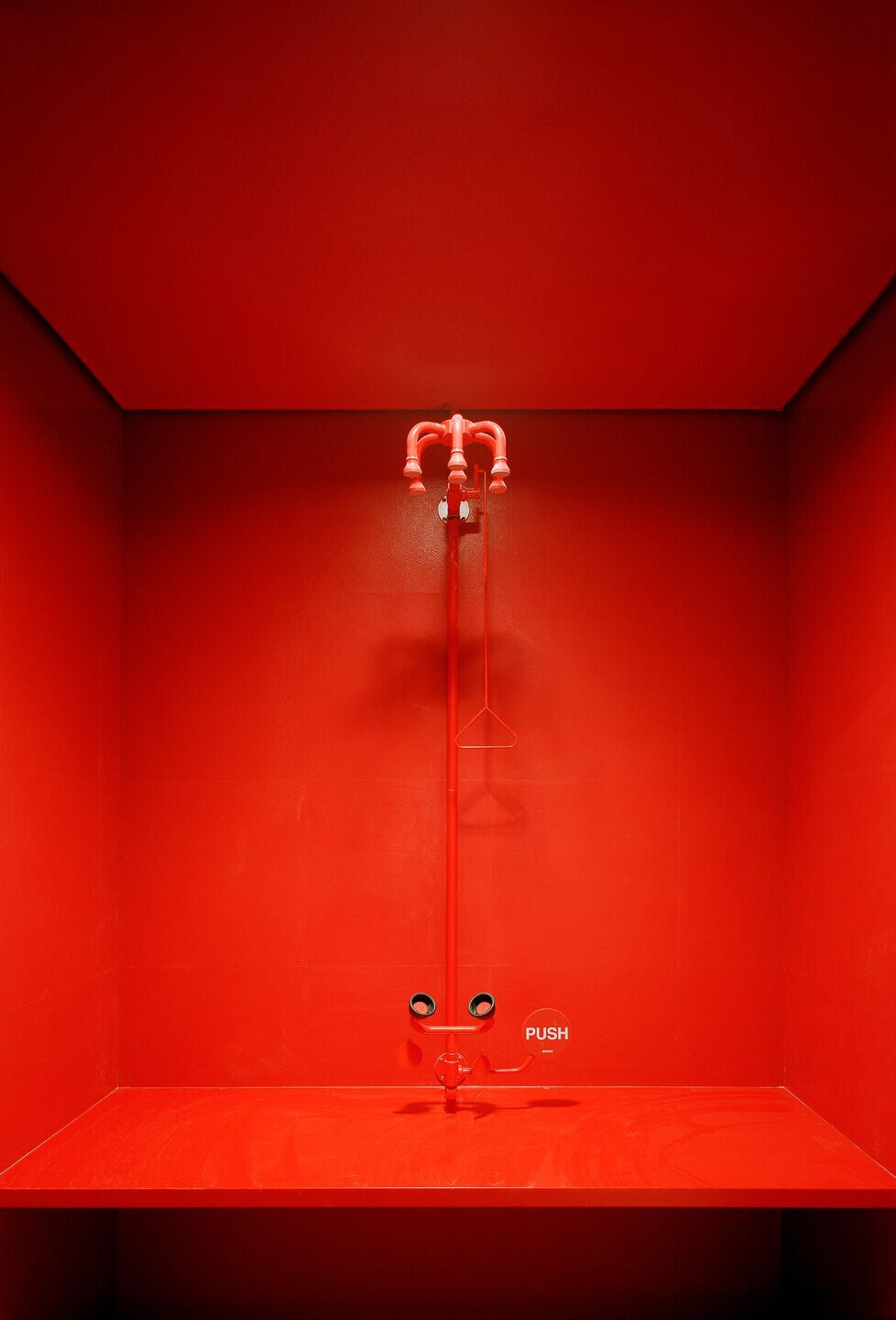 Material Used:
1. Facade cladding: Eternit paneling (anthracite)
2. Flooring: Cast-in-place concrete flooring
3. Doors/windows: Aluminum frames (anthracite), Wicona
4. Roof/walls: Hebel aerated concrete, Xella
5. Interior lighting: Niepce fixtures, Sammode, Norton