This residential house is located in a wooded area with sloping ground and views to a golf course. The design of this property is in a contemporary Mexican style, with the facades walls covered with stone and the roofs with terracota tile.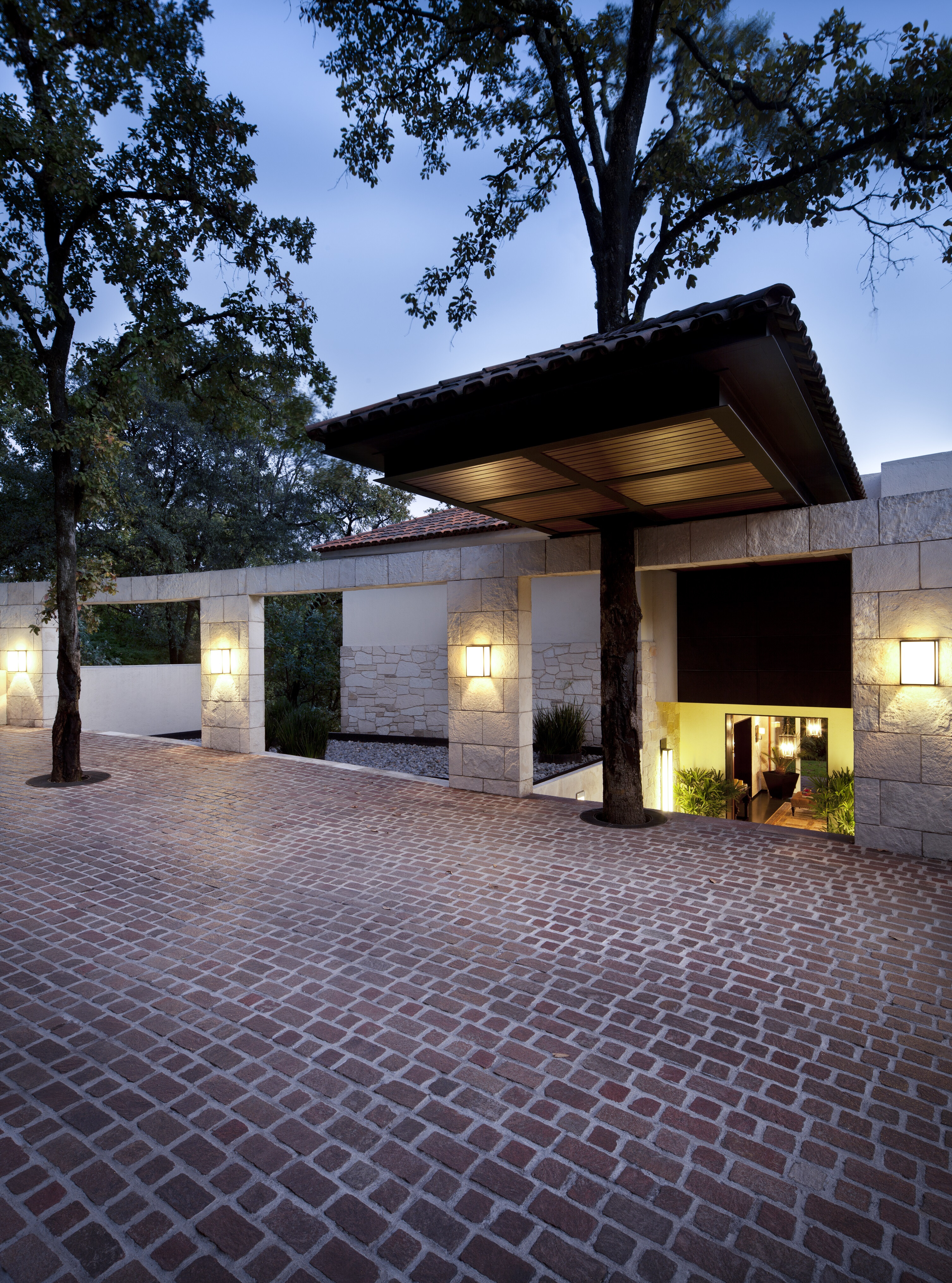 The total area is 20300 sqft. in 3 levels. The entrance presents a motor lobby with a courtyard made from arches of quarried stone and a cantilivered roof pierced by an oak tree, which leads to the entrance of the common areas of the house. The entrance floors are made of red pórfido cobblestone. The interior walls are also covered in rustic stone and the floors in a honed green slate.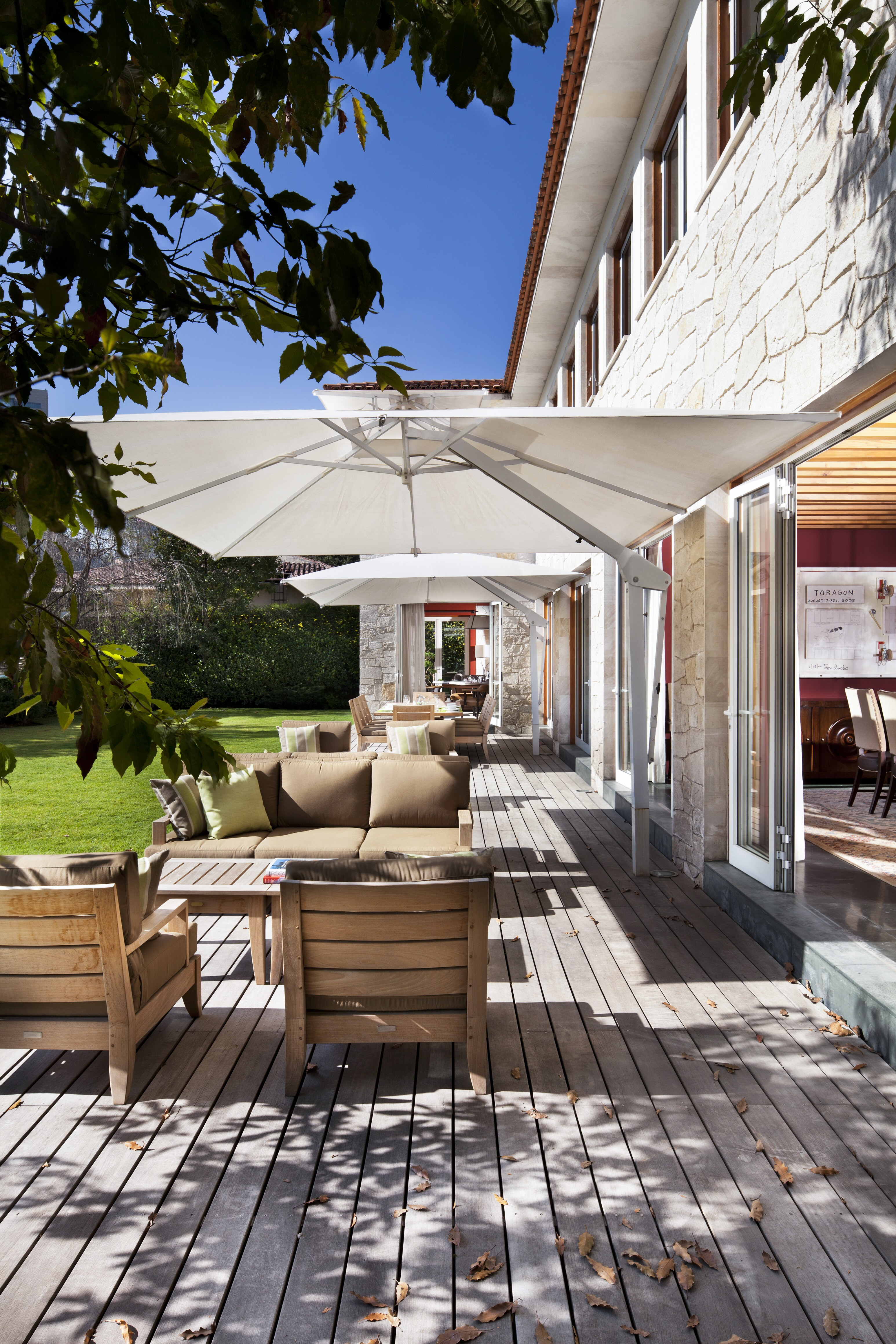 The structure of the house is made with wooden structural beams. 20 inches thick walls create an old hacienda feeling. In the first floor are located the common areas, among them the kitchen, living room, dining room, library, family room, playing room for the kids and a terrace with huge umbrellas.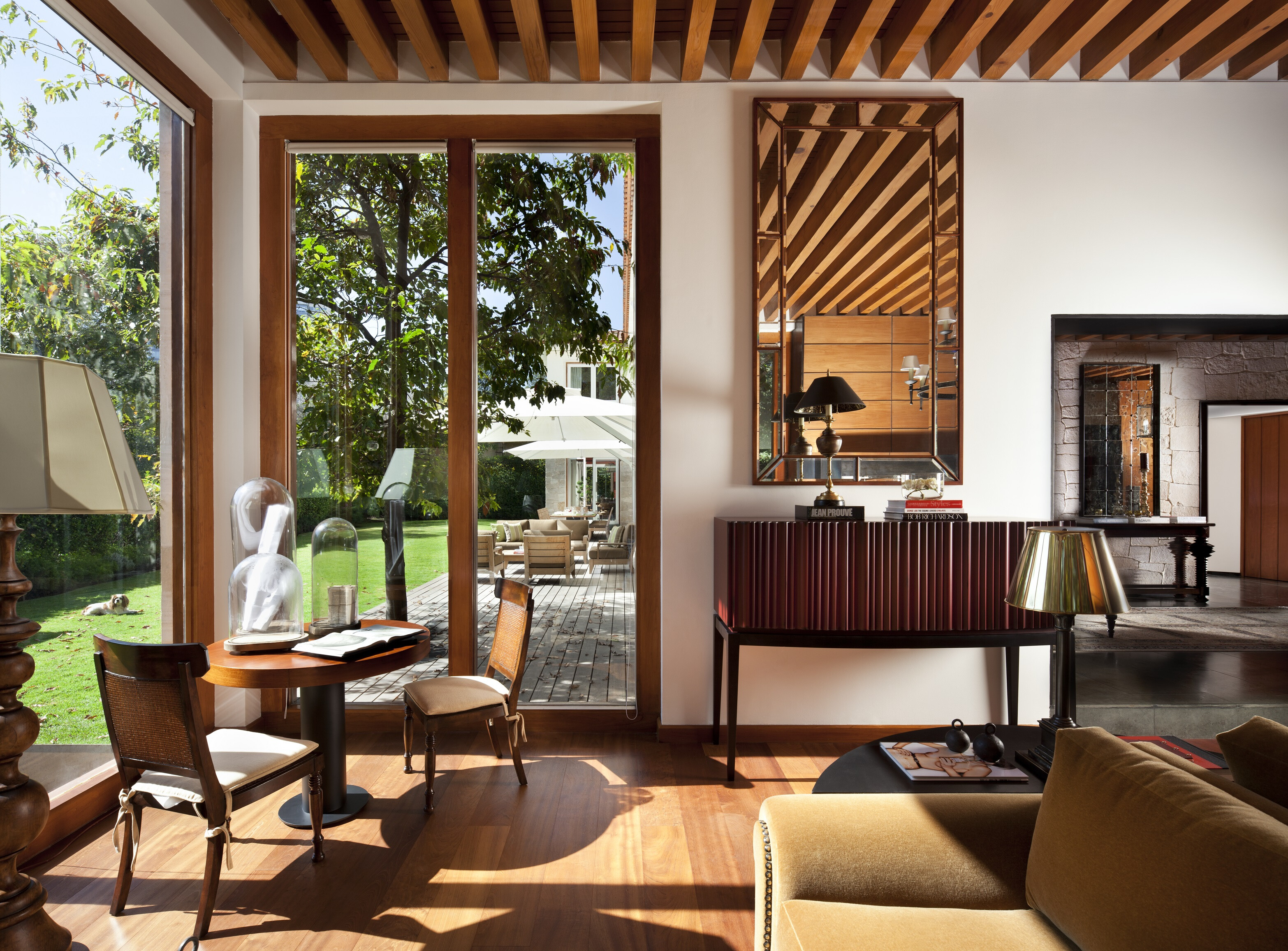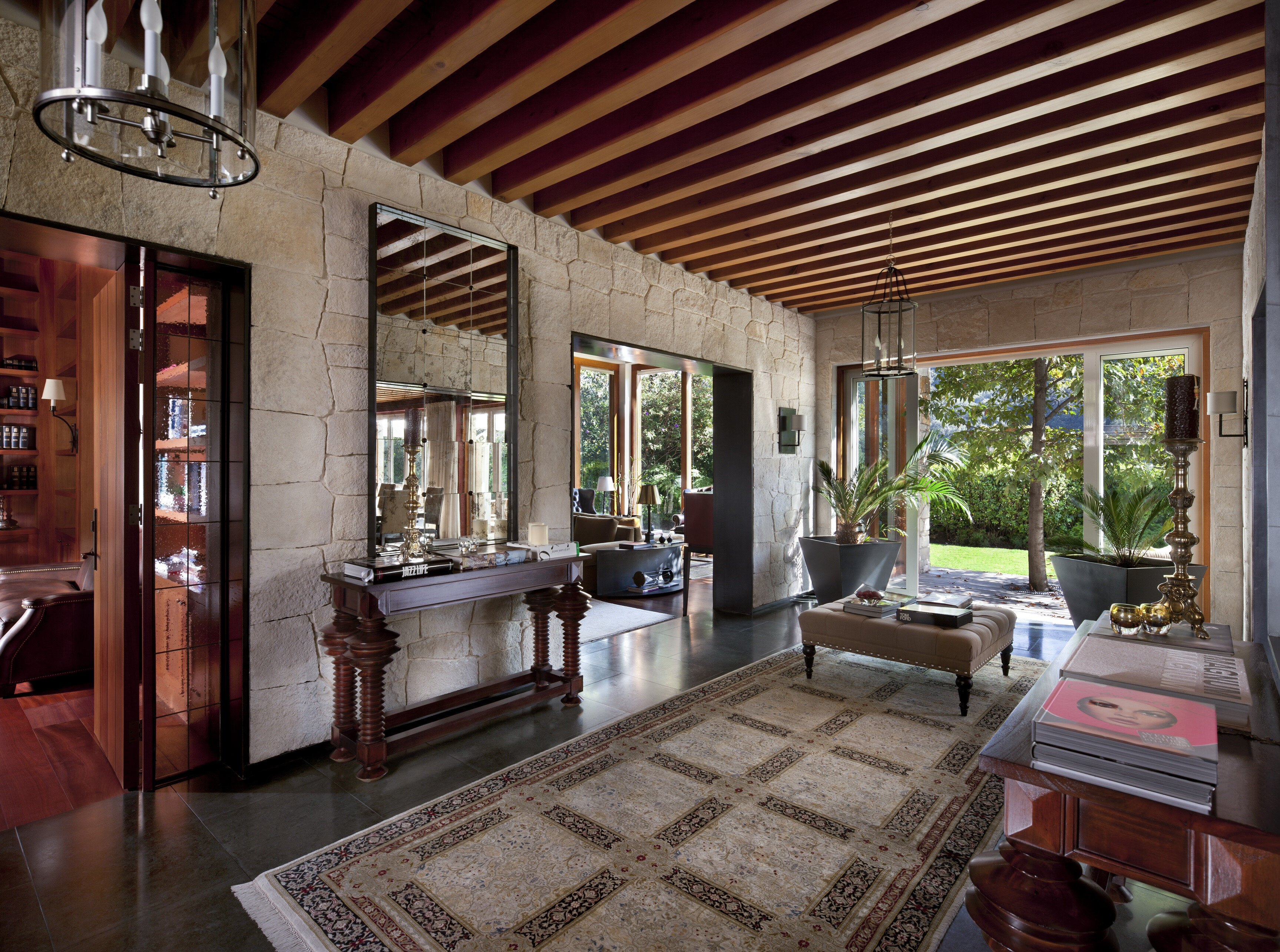 The upper floor is where the private area of the house is located, the master room is in this floor, and its entrance is through a lobby followed by an small living room and then to the bedroom. In this floor there are another three bedrooms. In a third floor, the basement, there is a movie theater with deep leather and chenille sofas and a bar, the access to this room is through a cellar with a very dramatic seating area that includes six red leather chairs.This area also contains a kitchen and bathroom. In order to make the visuals more dramatic, the illumination of this area is based on a red shades chandelier and candle light, creating a warmer atmosphere.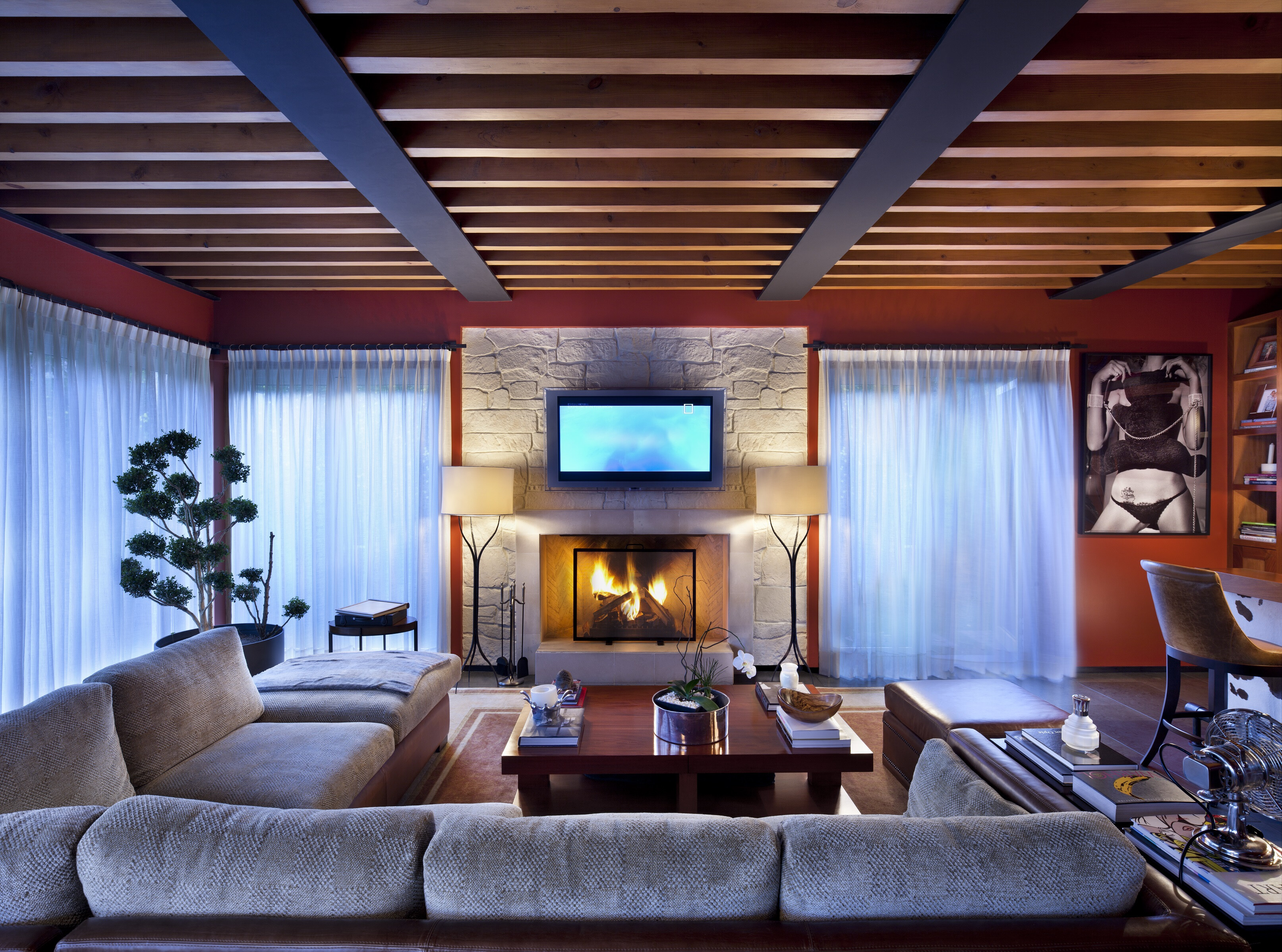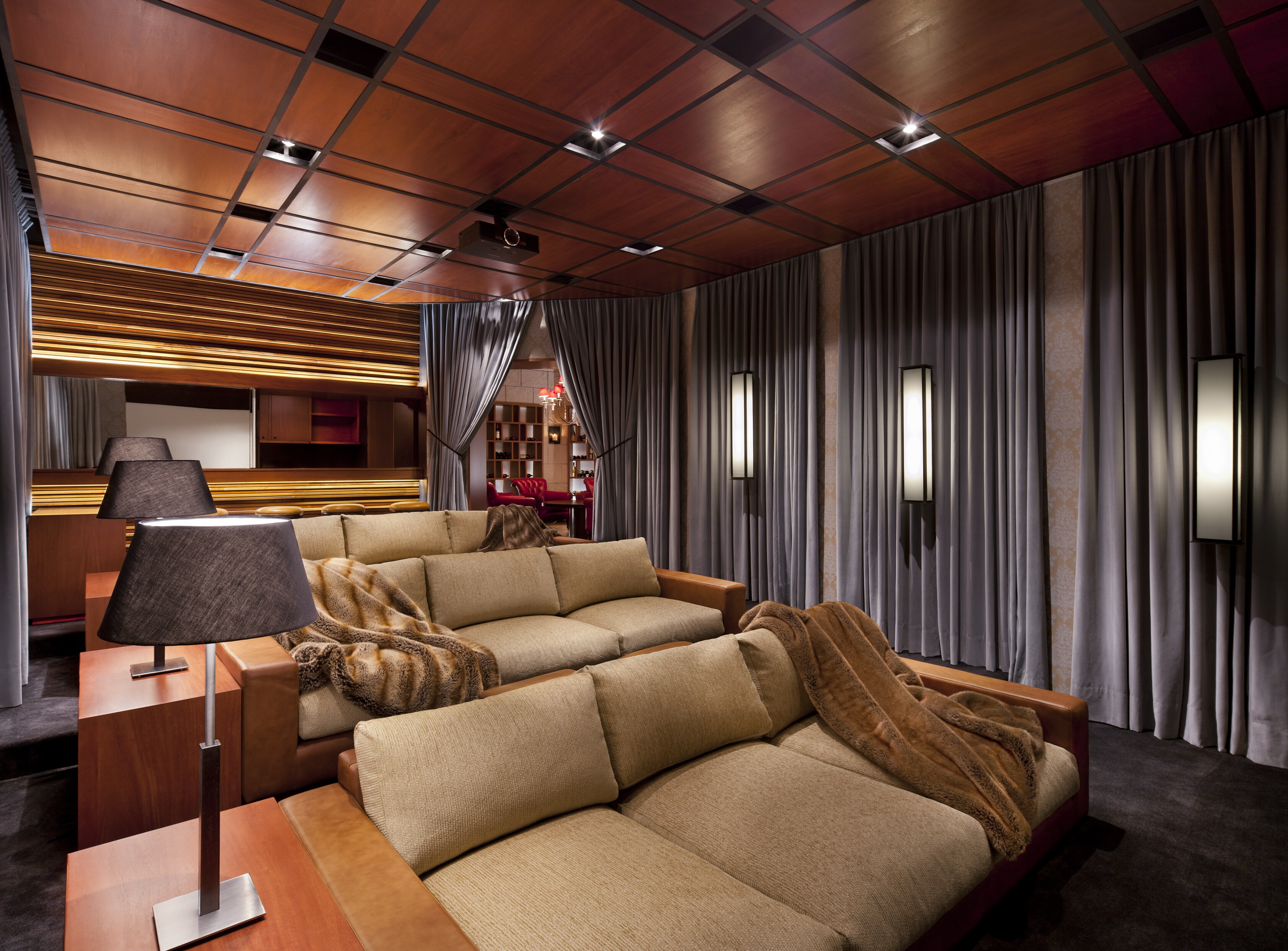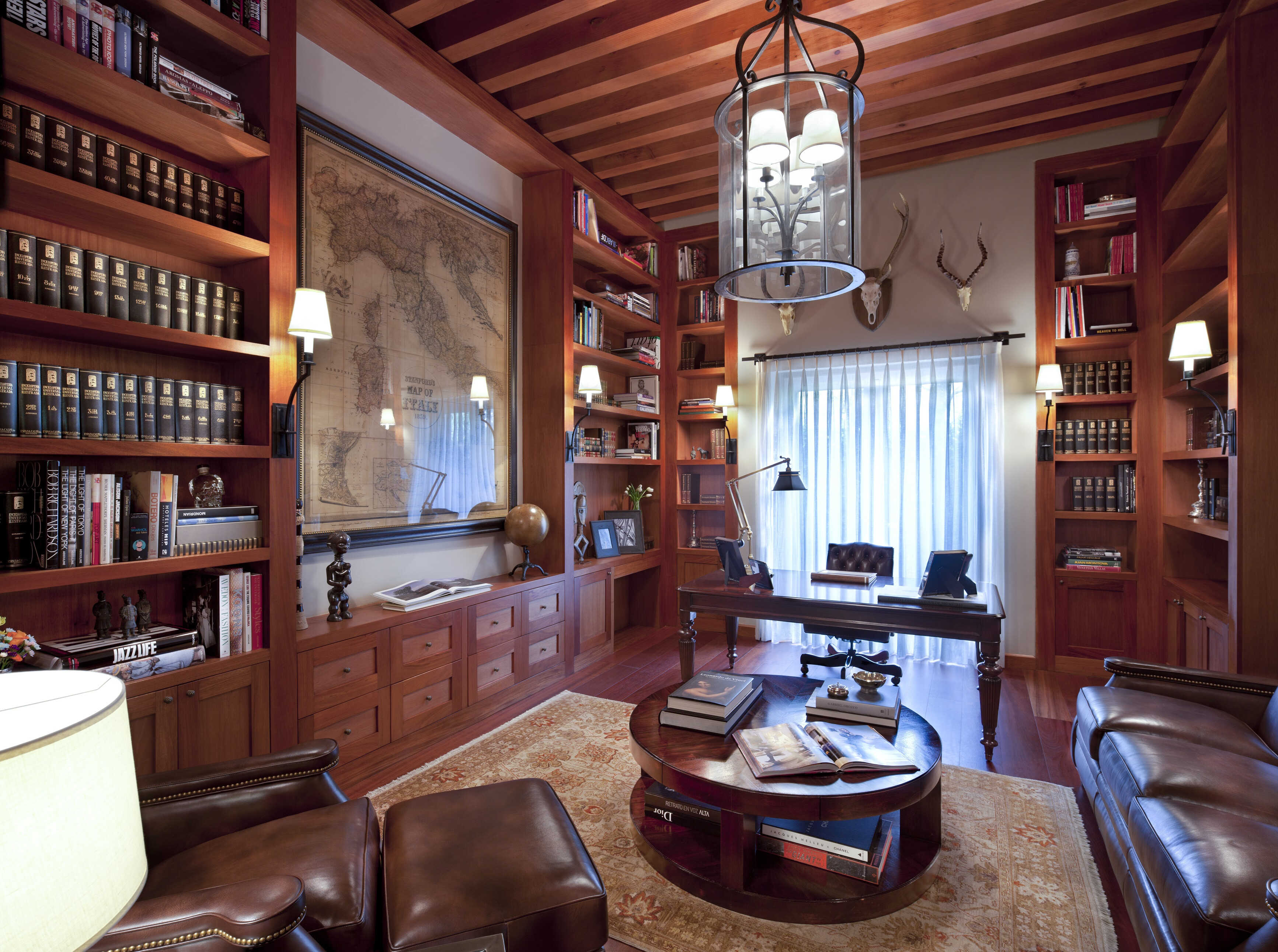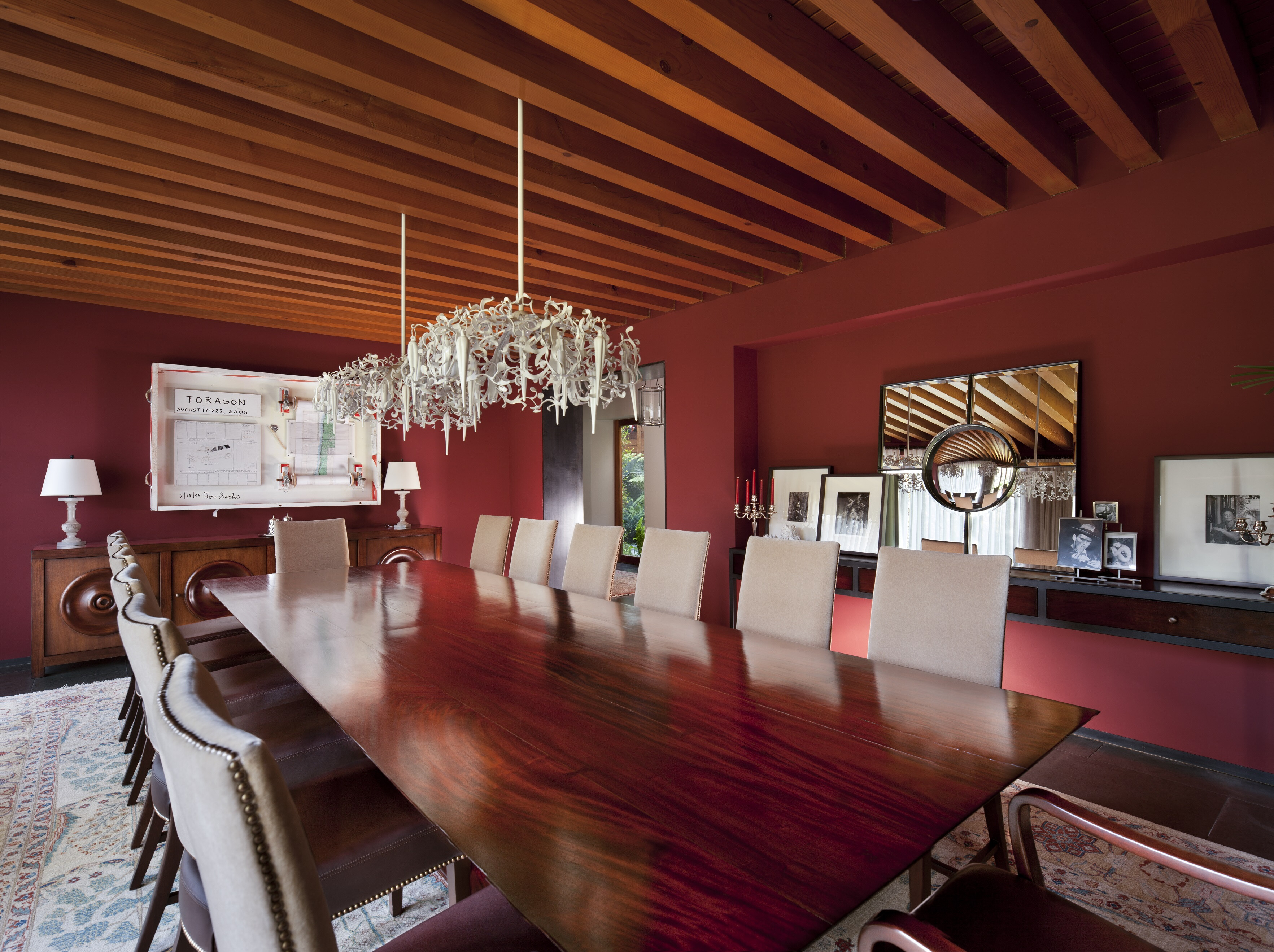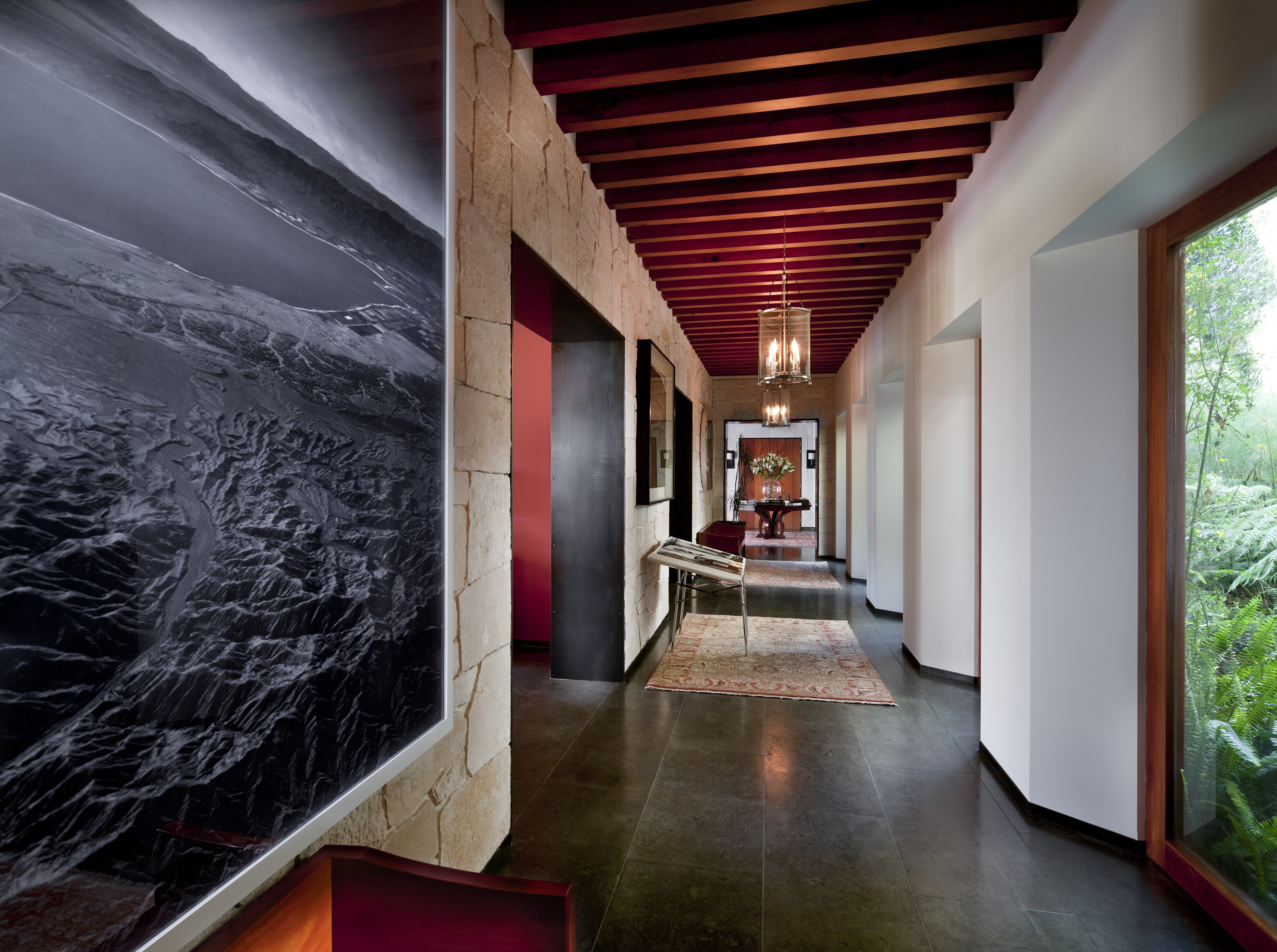 This house was designed for a young couple with children, they have a really active social life, and enjoy contemporary art. All the materials used for this project are natural, and the environment resembles the one of a Mexican hacienda, with a garden that surrounds the entire property, very cozy, but with a modern design. The furniture design is mixed between modern and neoclassical styles, the illumination is indirect, based on table lamps, standing lamps, buttresses, and chandeliers.