This house is an inhomogeneous piece, composed of several volumes that form a single body.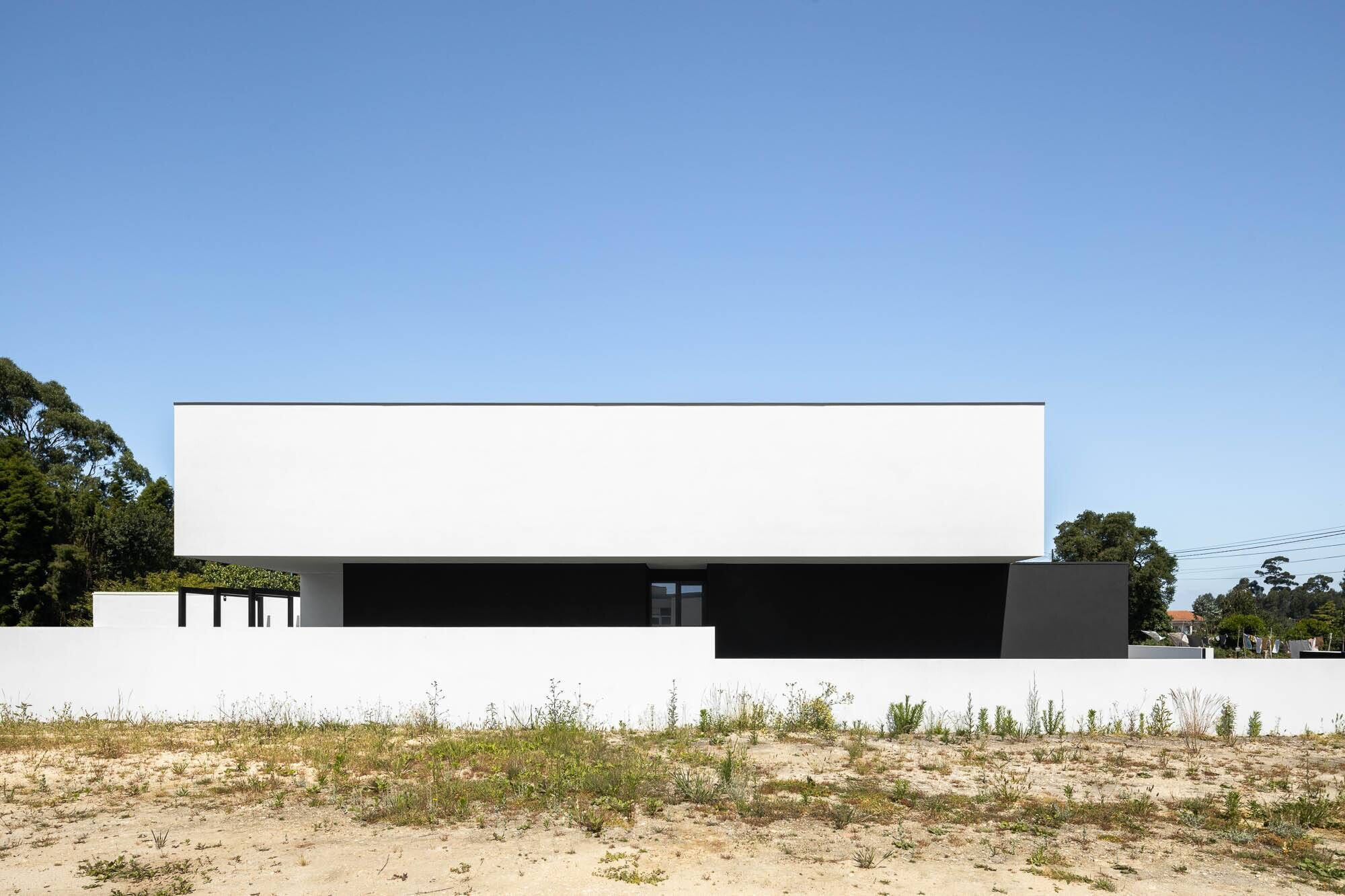 The floor planes are developed through a diagonal direction cut, allowing the volume to split vertically in two, receivingfacades of different widths, to ensure the desired programmatic distribution.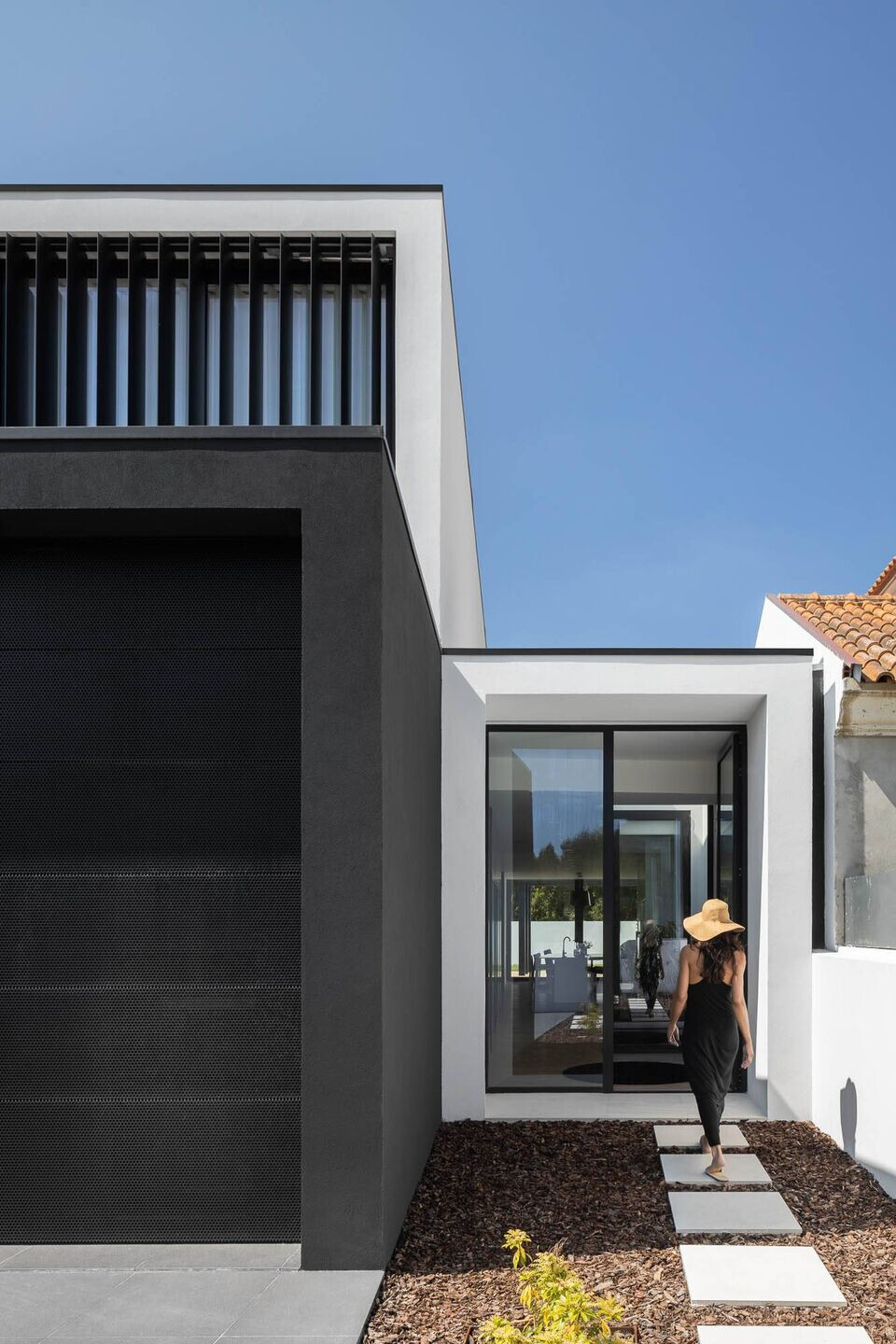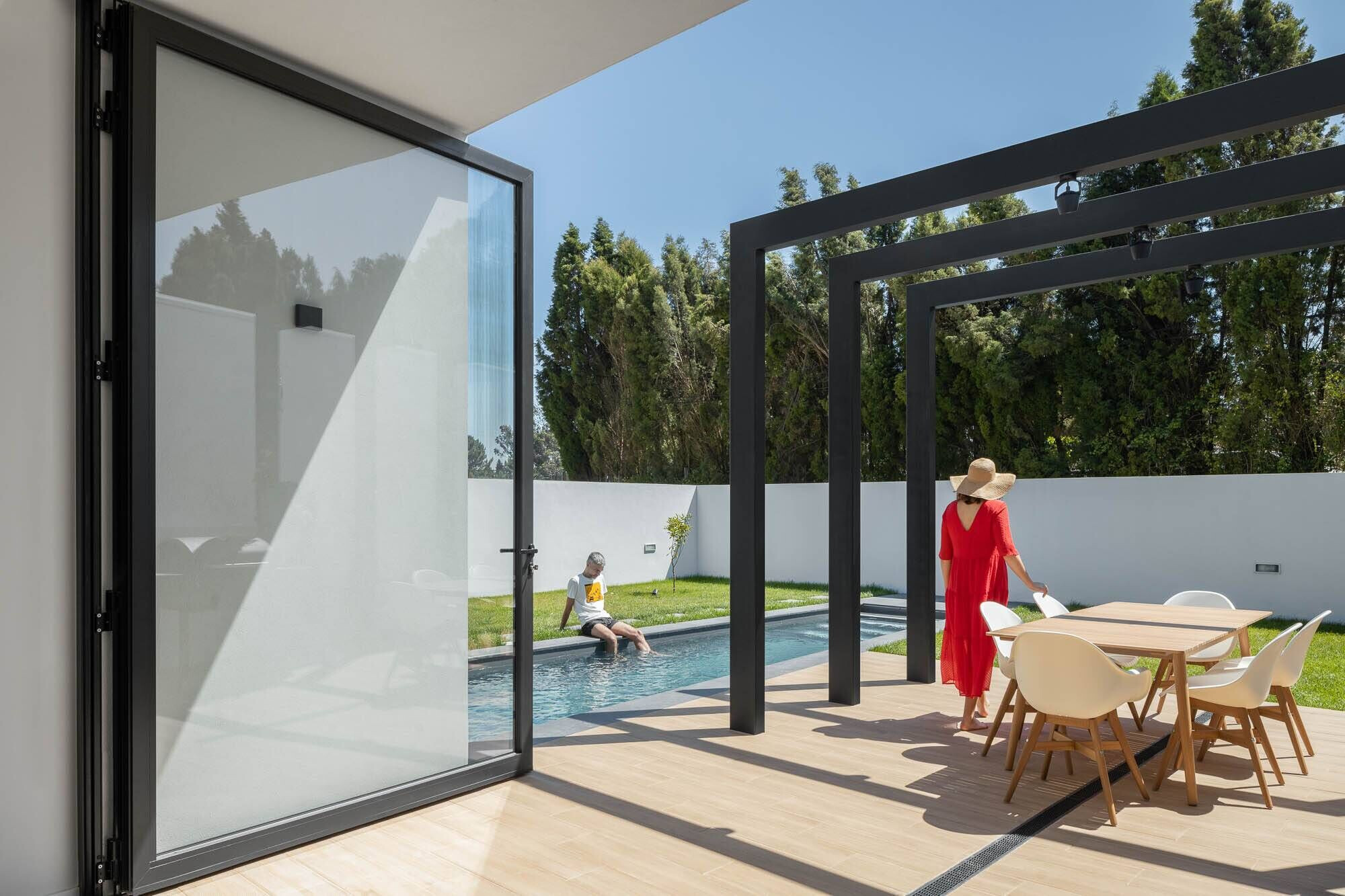 The 3 volumes form is the result of successive sections to the initial volume, were each volume is treated as a "box" with uniform perimeter and glazed tops, that make up the front and back facades, North and South, respectively. This way, each volume allows different experiences in the interior and also different relations with the exterior to where each one is oriented to.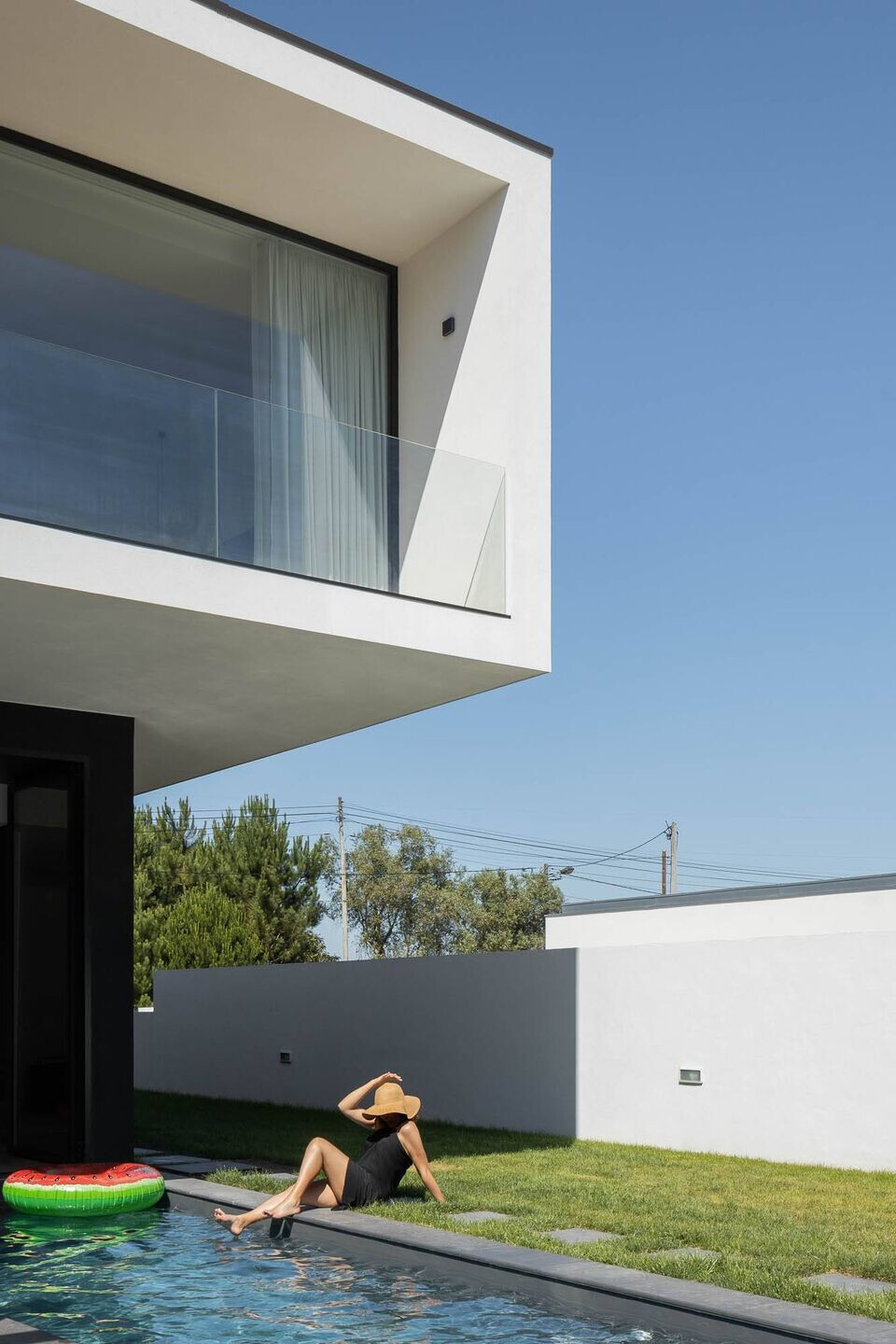 One of the volumes, the dark one on the ground floor, expands towards the road direction, ensuring the frontal alignment with the remaining houses of the allotment.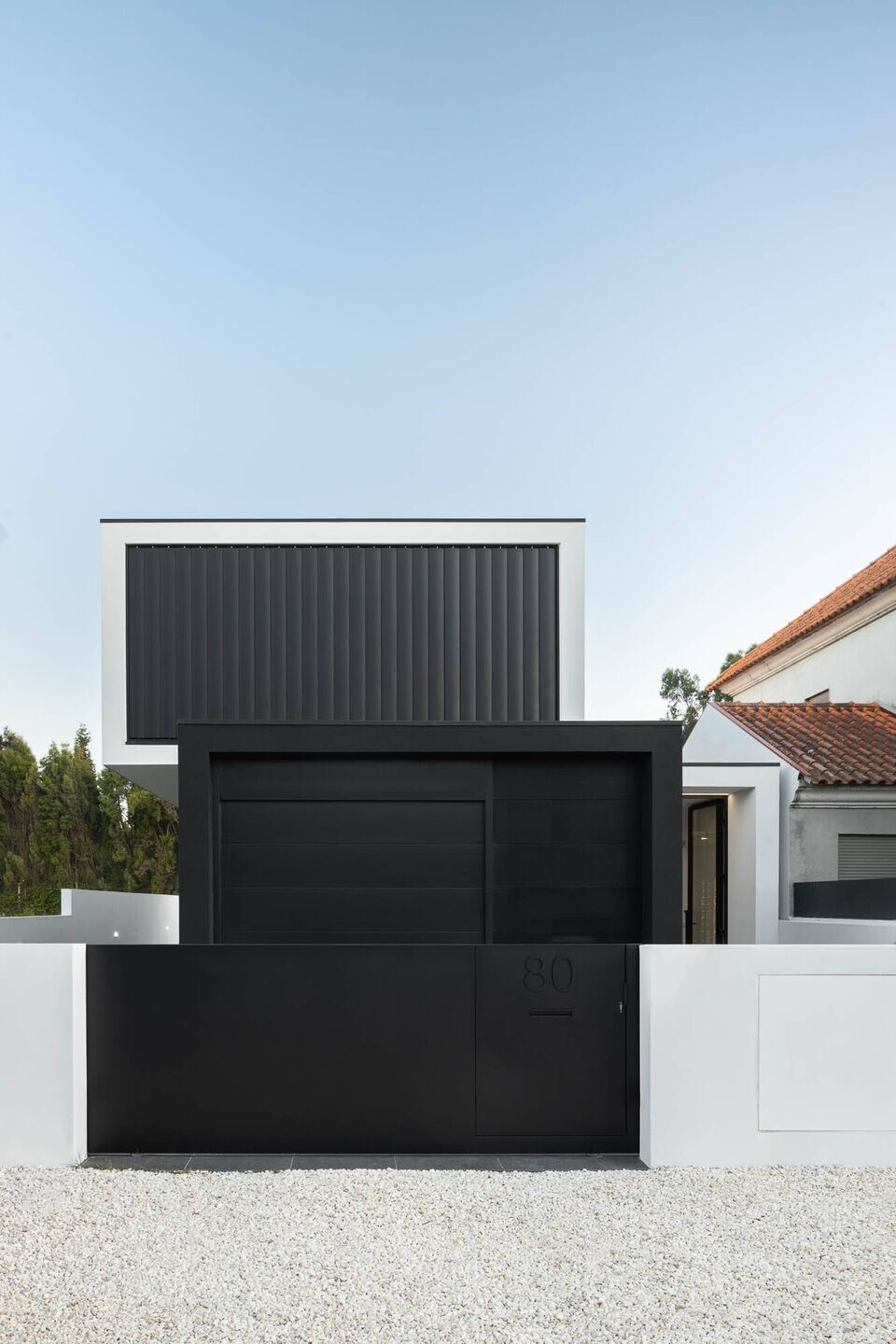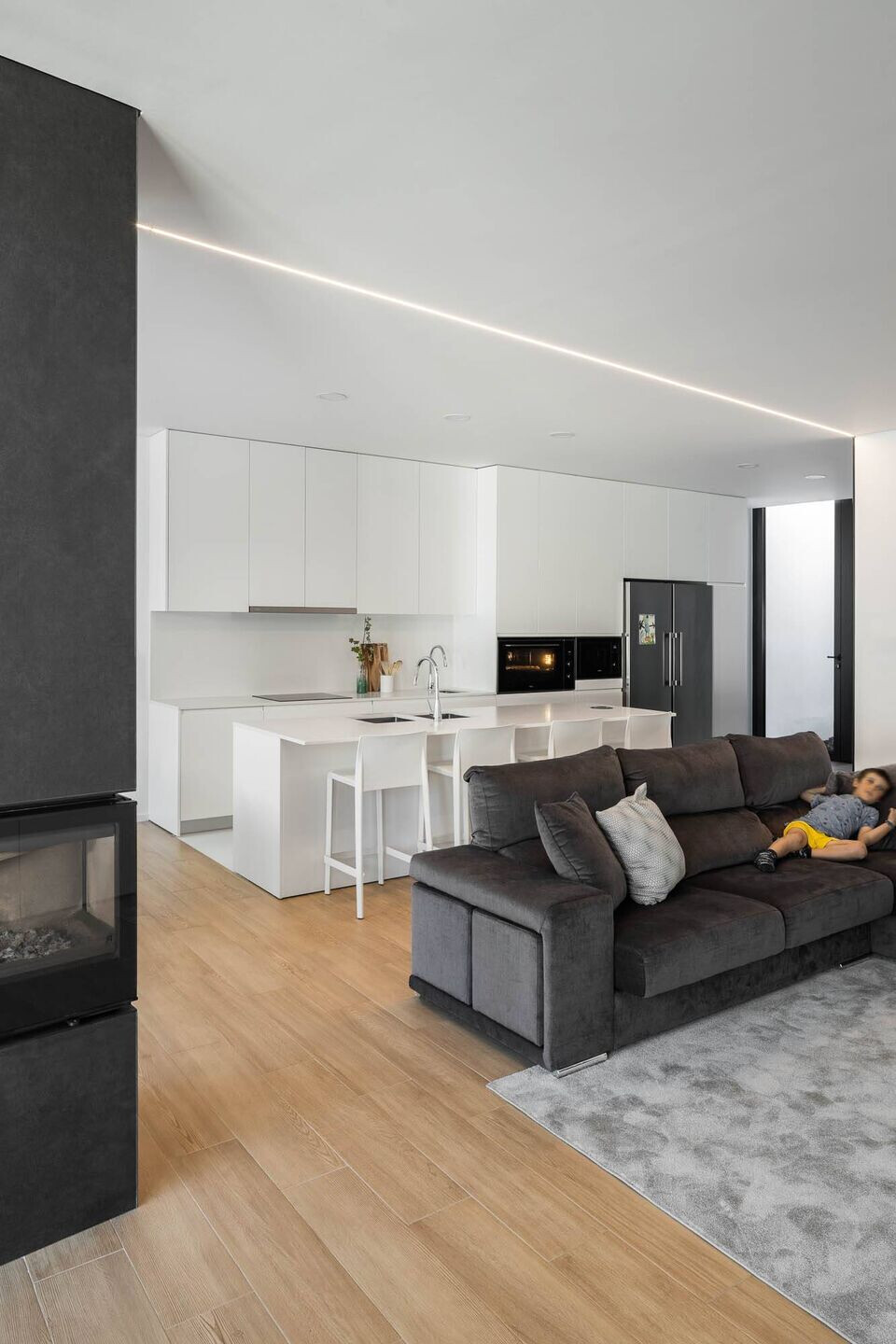 This also allows to drawn back its rear facade, permitting the pool, which is organized in alignment with it, to approach the facade of the building "touching it" and thus ensuring a close relationship between them.This is the playground moment of the house, were the inhabitants can enjoy a direct relation between the house and the pool.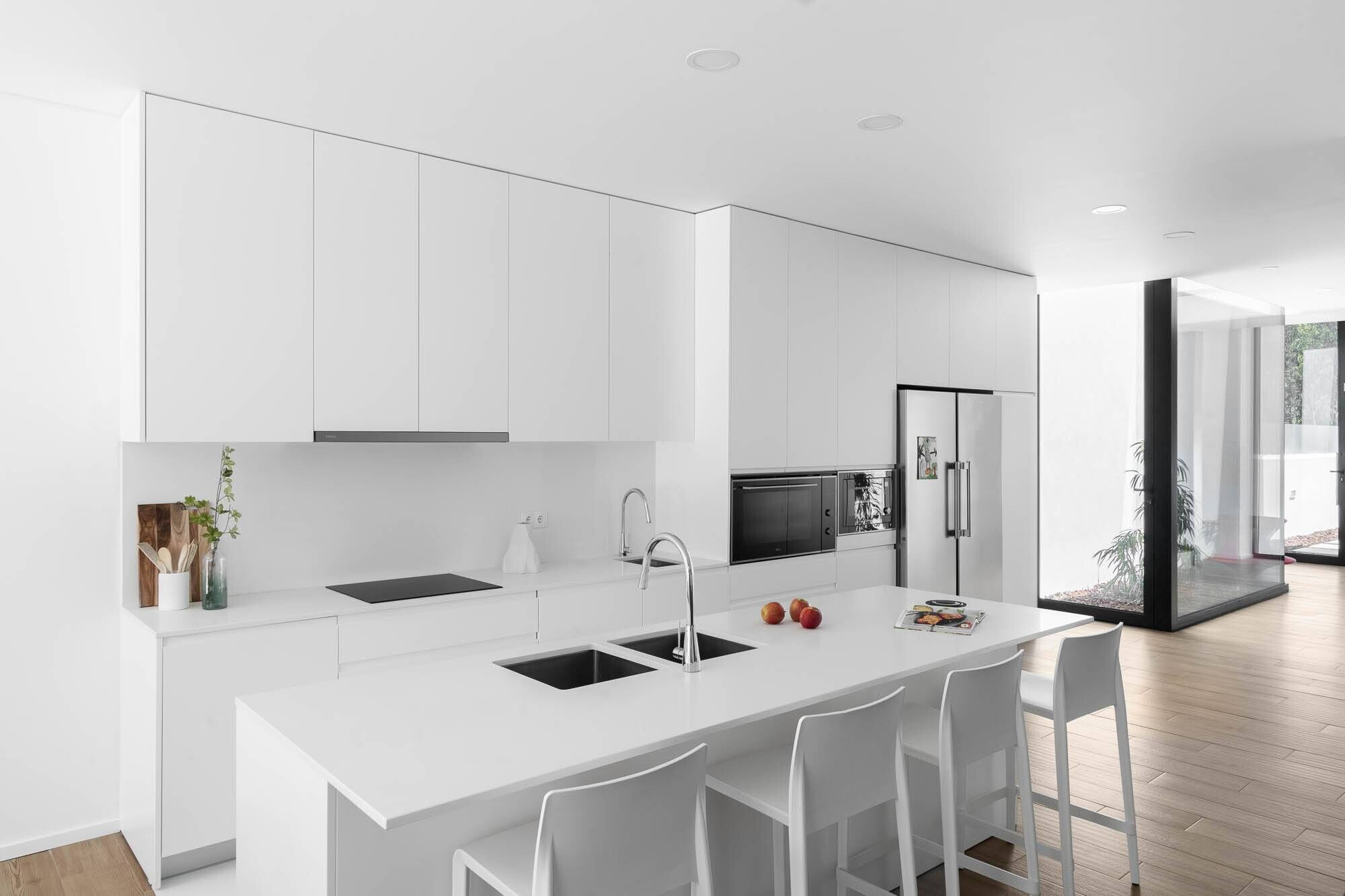 In short, this house is the combination of a pragmatic result, where the intention of internal and external spatial organization commands the formal definition of the whole.