When we moved Discovery into a new development in Century City, Cape Town, it signified a transition to a more modern and energising space. The integration of social common areas came in the form of cafés and meeting spaces, which encourage collaboration and idea-sharing, something that is essential for this cutting edge company.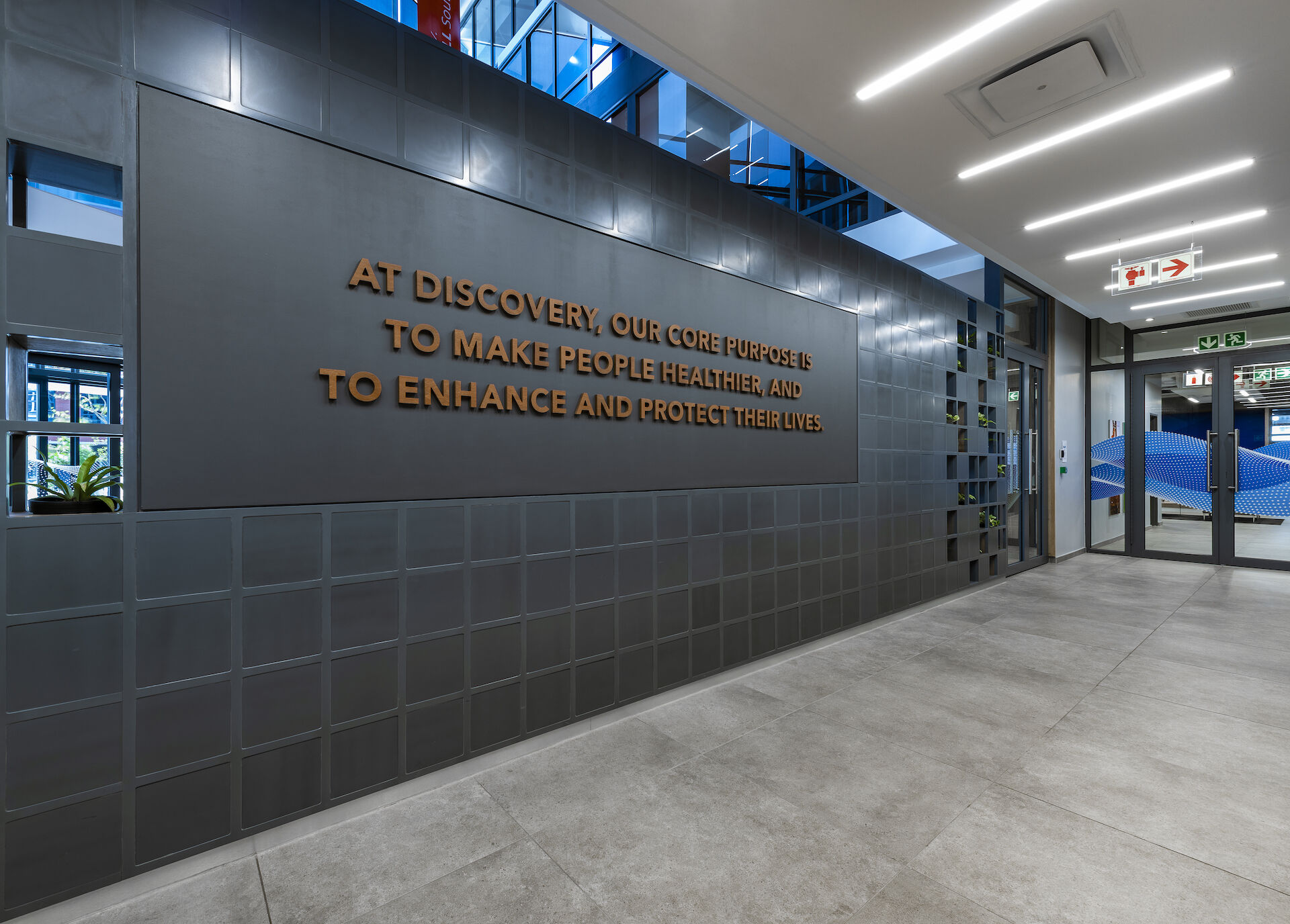 The reception counter was custom designed for Discovery and is a focal point for visitors entering the space.
The beautiful client walk-in centre emphasises the connected environment of the workspace and enables the free-flow ideology synonymous with Discovery offices.