What was the overall design concept for the space?
To create a French Vietnamese street life atmosphere. We brought in a market feel, bright and airy by day and dark, cozy and electric by night.
What is the layout of the space?
Large bar with access/ stools on adjacent covered patio. More formal dining adjacent to the vibrant bar and lounge in the basement level.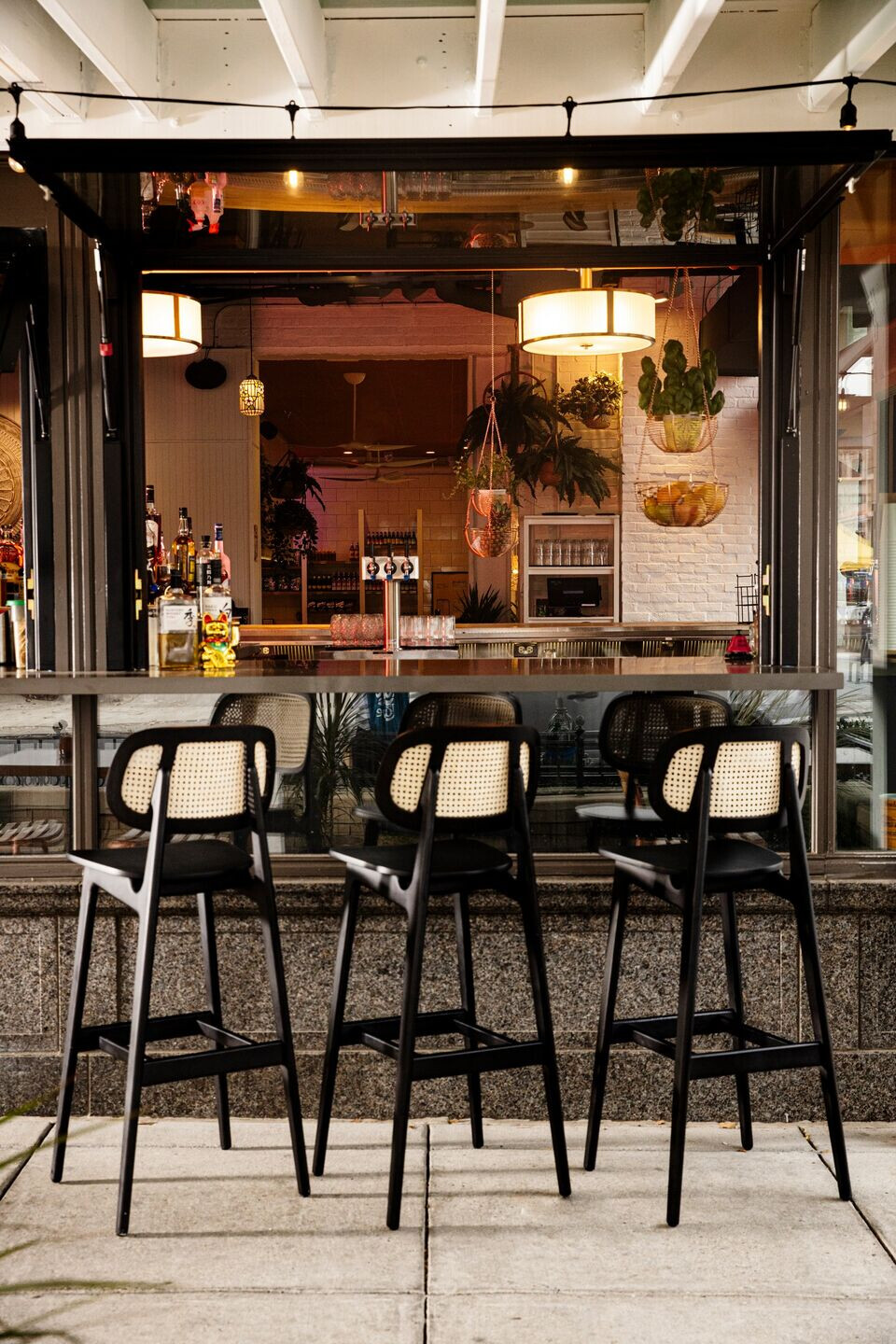 Where is the kitchen located and is it an open kitchen?
Open finish kitchen on first floor, prep kitchen in basement.
What are the color schemes?
Warm pinks, deep teal and vibrant yellow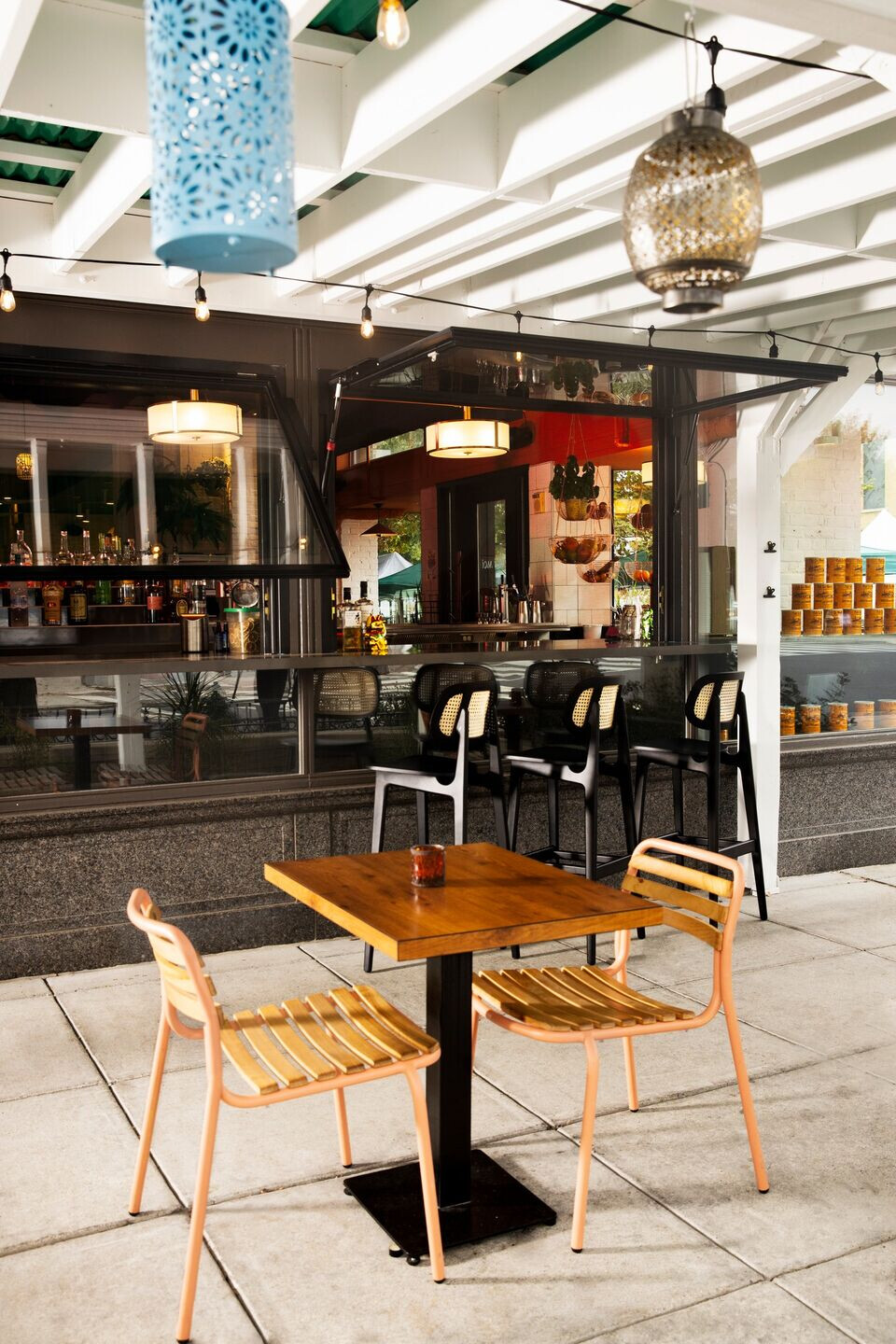 What are the floors/walls/ceilings like?
Floors are existing wood plank floors with infill black and white patterned tile. Walls feature added textures (see fish scales over tile) and rattan window covers and hanging plants throughout add color and texture and an intentional chaos.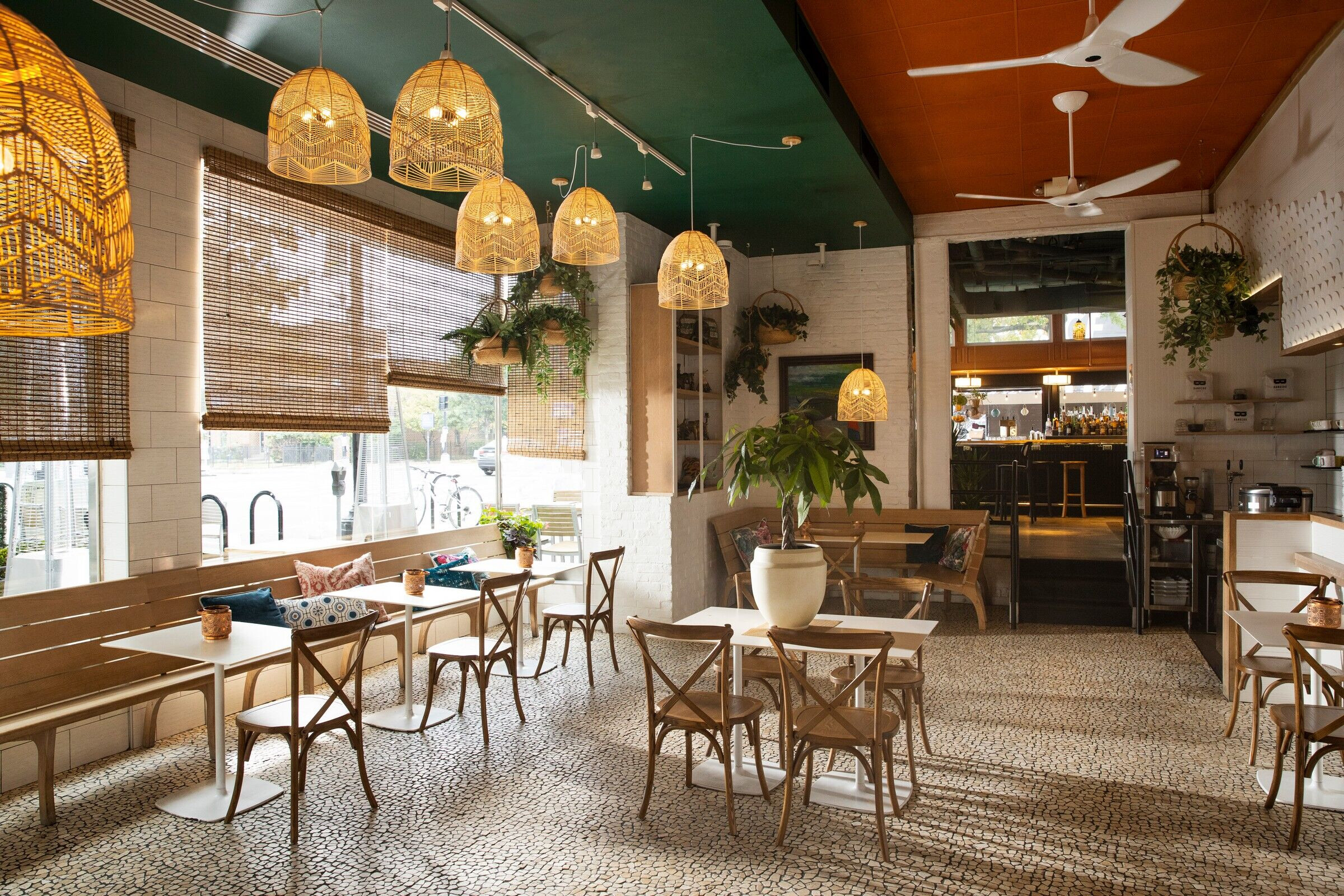 What are the furnishings like?
Furnishings included a cut and reused wooden banquette, a mix of dining chair styles and wood finishes and beautifully upholstered banquette seating in the basement and upper bar areas. Patio furnishing includes floral fabrics and colorful yellow and pink frames.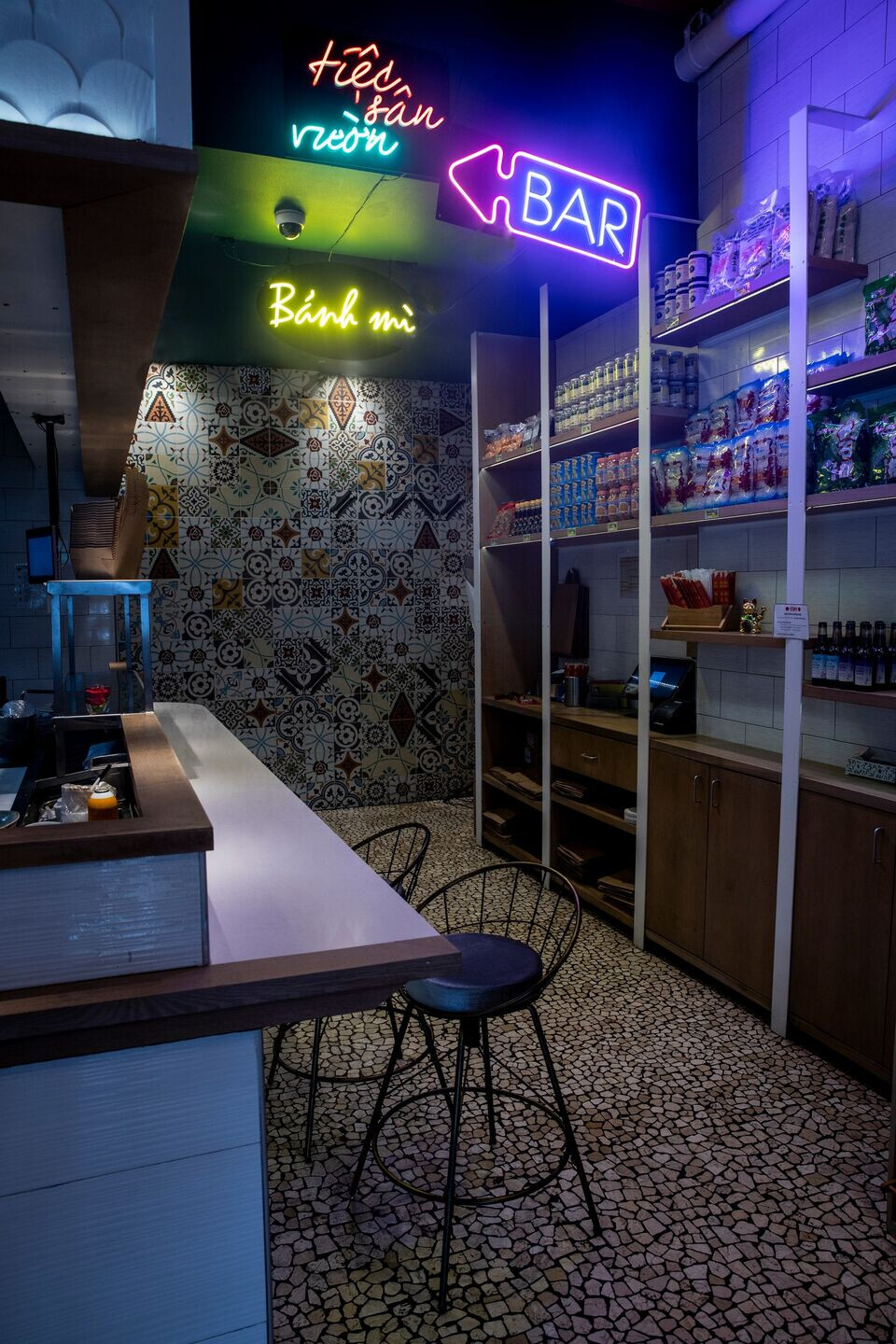 What is the lighting like?
Basket woven and stained glass fixtures perfectly marry to express the French Vietnamese menu.