Because of the amount of time spent in working at home due to the covid-pandemic, the inhabitants of this contemporary home located in a rural part of East-Flanders Belgium decided to invest in acustom made domestic home office.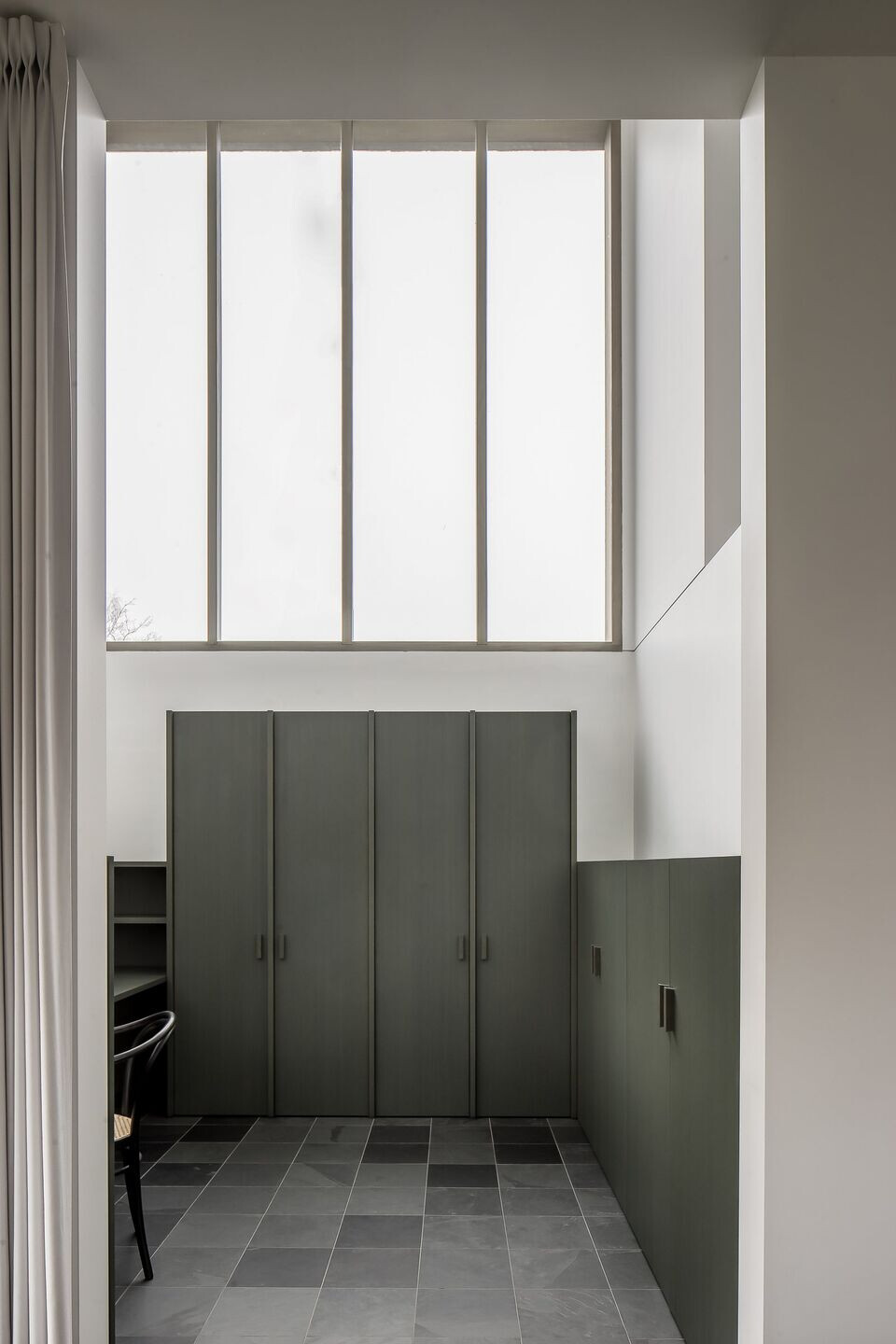 The given space has a double high ceiling and connects to the living space and the stairwell. A square window on the upper part of the northern wall provides the room with a soft white light characteristic for the region.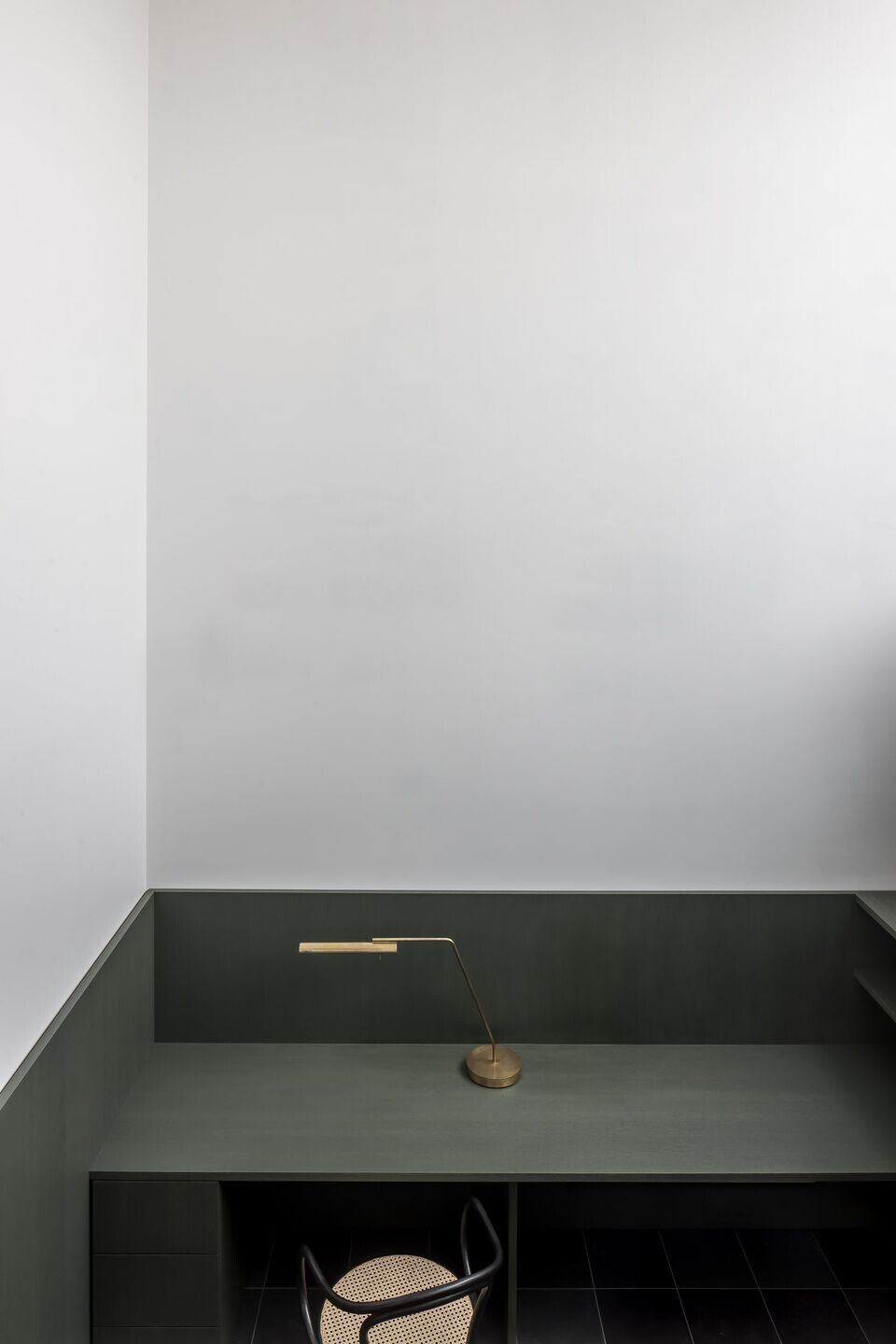 The program for this project consisted in a built-in desk, a filing cabinet and storage cabinets for the vast record and cd collection of the residents.
The geometry of the existing wall led to the position of the desk on the left side and the cd storage cabinet on the right. Against the back wall underneath the north oriented window a slightly higher and square-shaped cabinet is placed.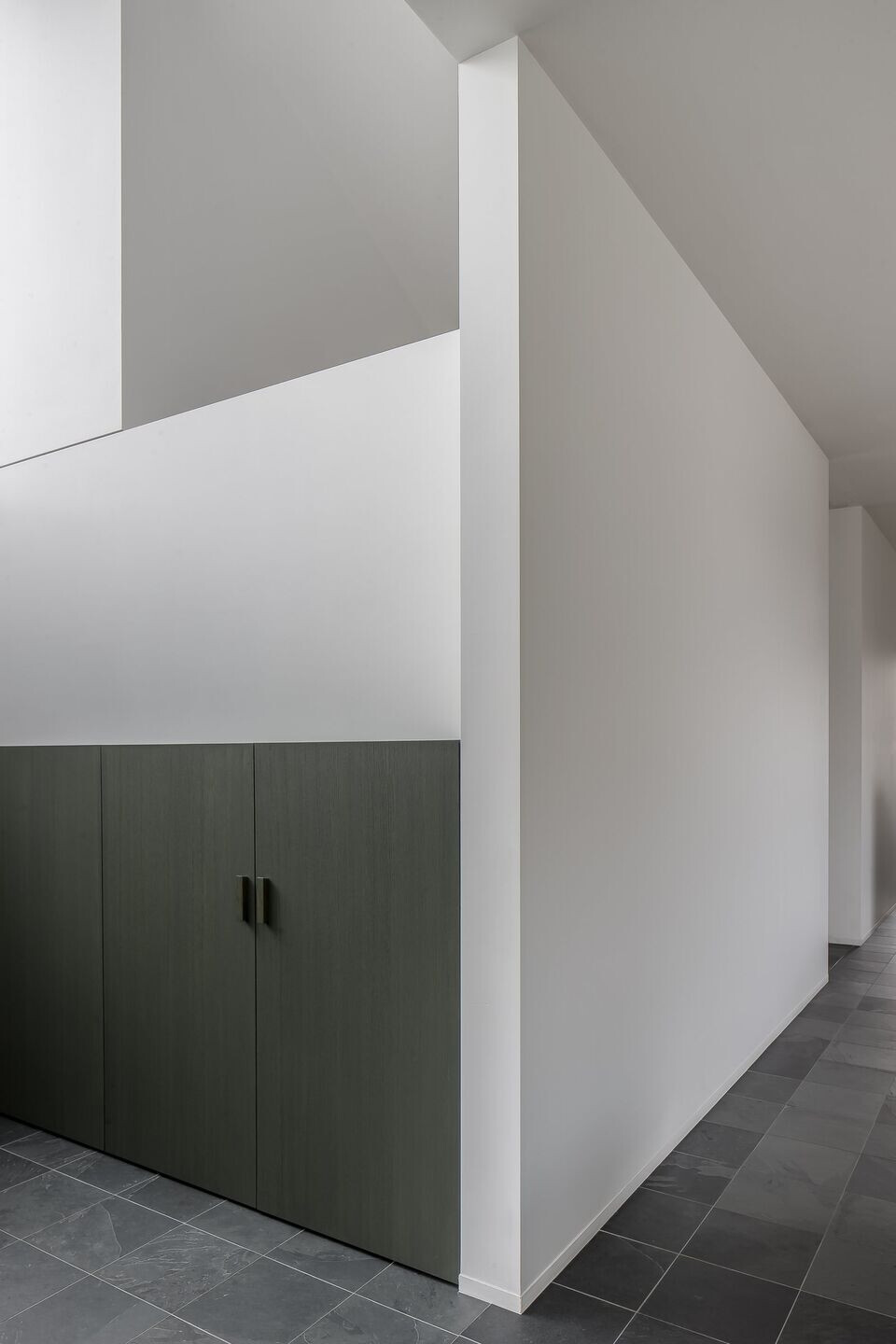 The storage on the right side has a flat surface combined with a rhythm of dovetail door pulls. The back wall closet mimics the rhythm of the window profiles and obtains its identity through a difference in depth between front panels and vertical partitions.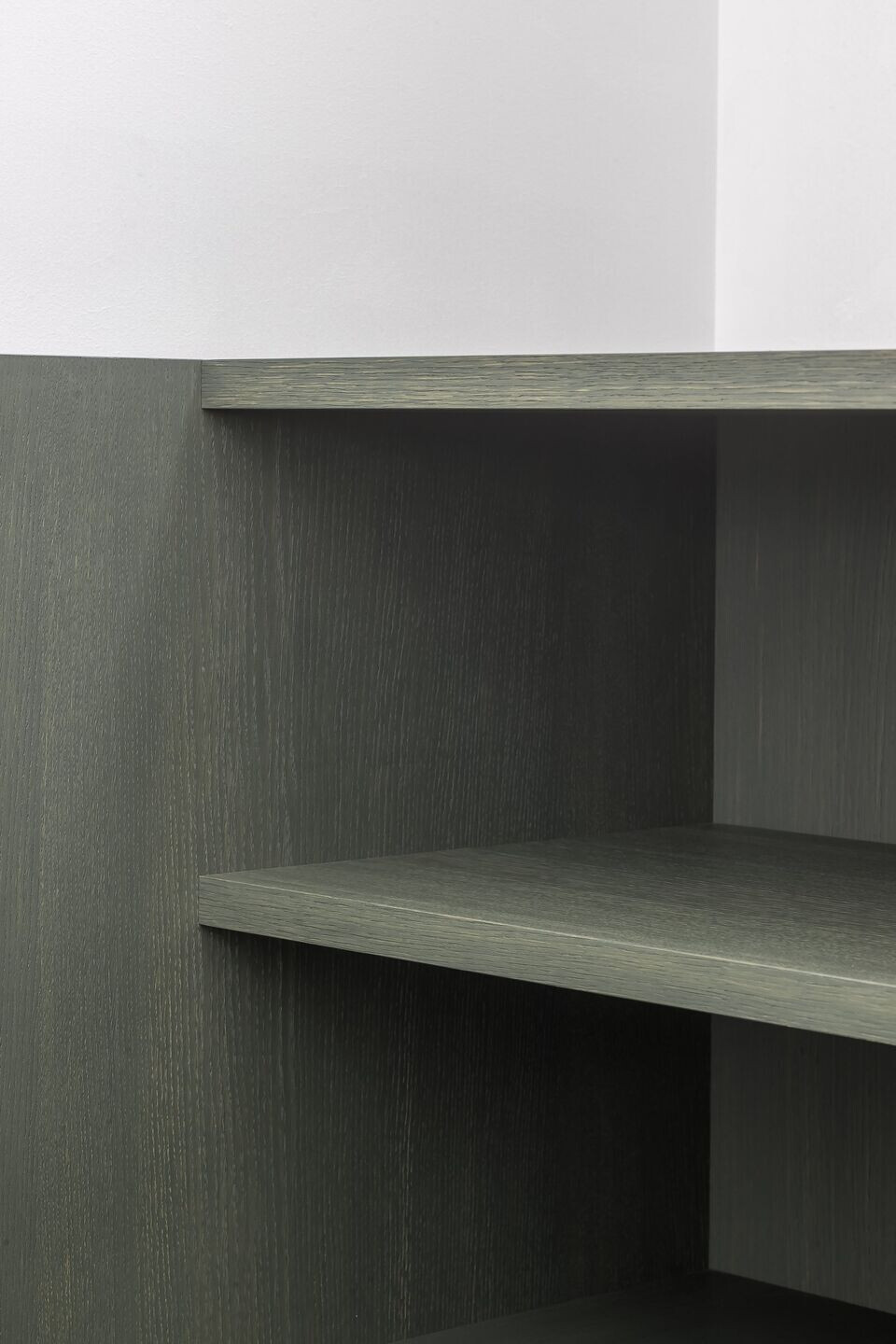 The existing stone used for this office space floor is a greyish slate stone which can be found all over the entire ground level and was complemented with green stained oak wood used for all visible paneling of the built-in furniture.
A custom-made desk lamp designed by Vlaminck Van Wetter lights the desktop.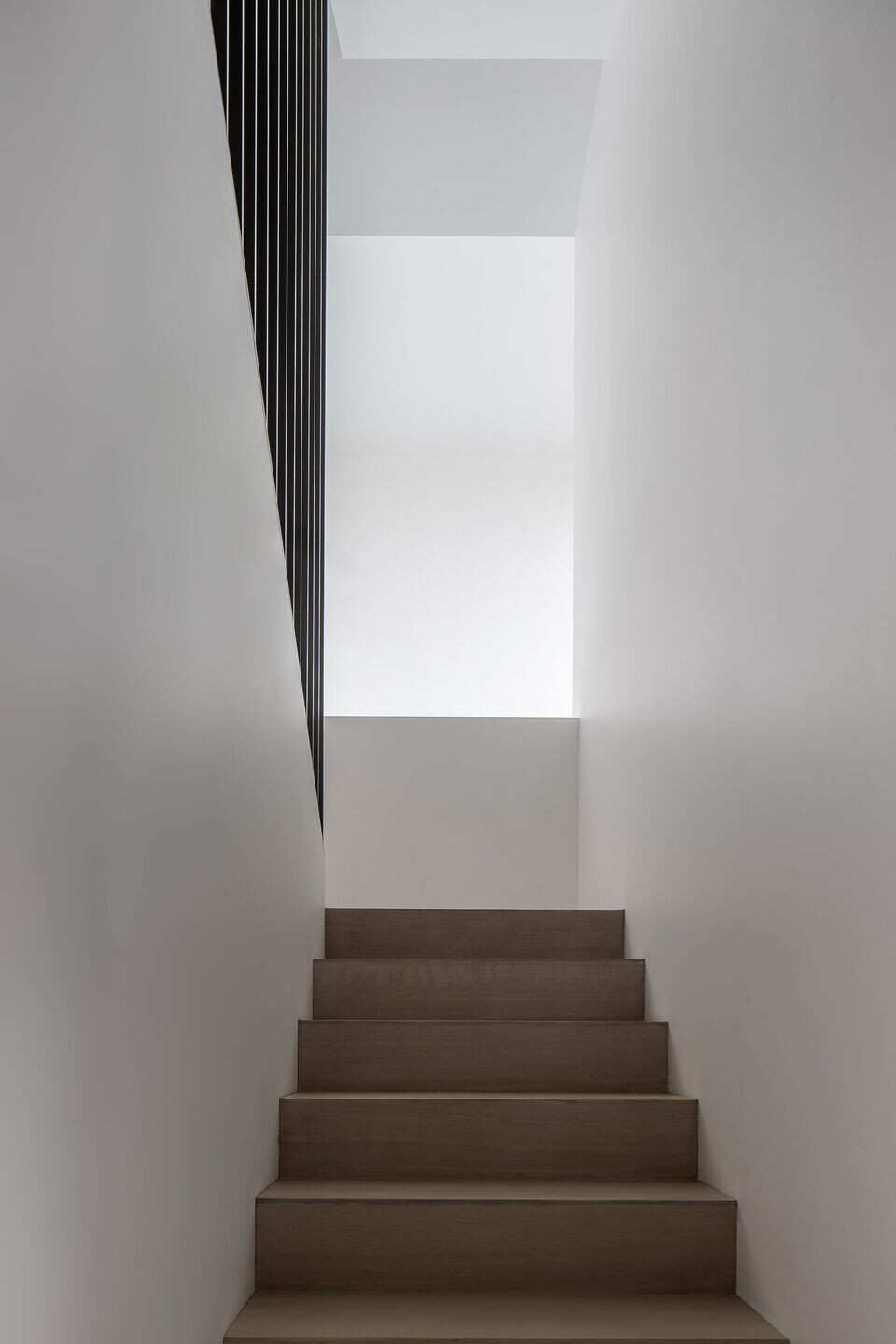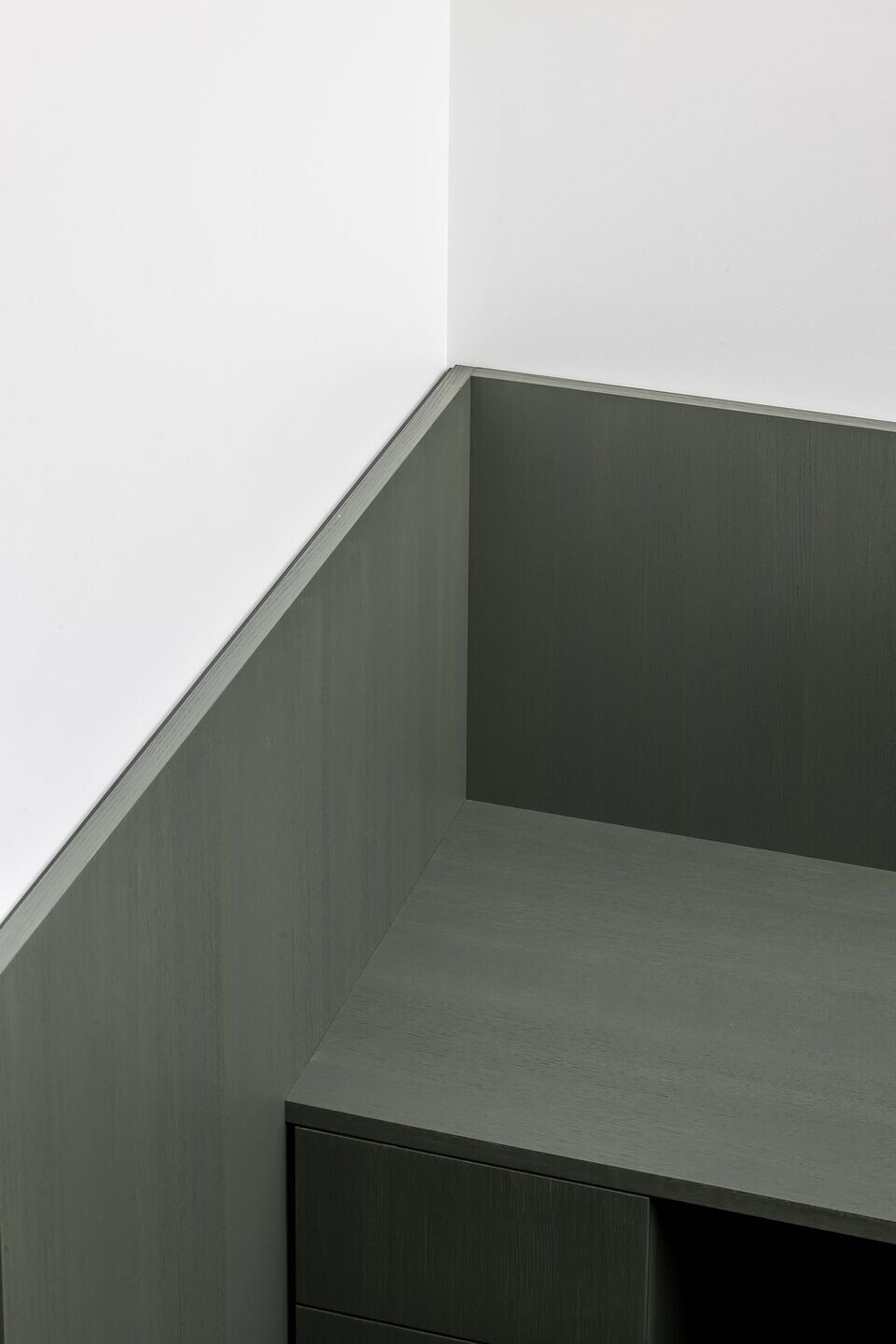 Material Used :
1. Flooring: Stone - Mustang black slate stone floortiles
2. Interior lighting: VLAMINCK VAN WETTER architecten - Desk lamp 1 prototype
3. Interior furniture: De Coene Interior Decoration - Green stained oak paneling