It is a renovation of one room that it is in Yokohama, Kanagawa Prefecture suburbs, to estates have passed more than 30 years old that was surrounded by zelkova. Because the building is a RC wall-type structure, it is divided into three spaces inevitably by bearing walls that can not be removed structurally.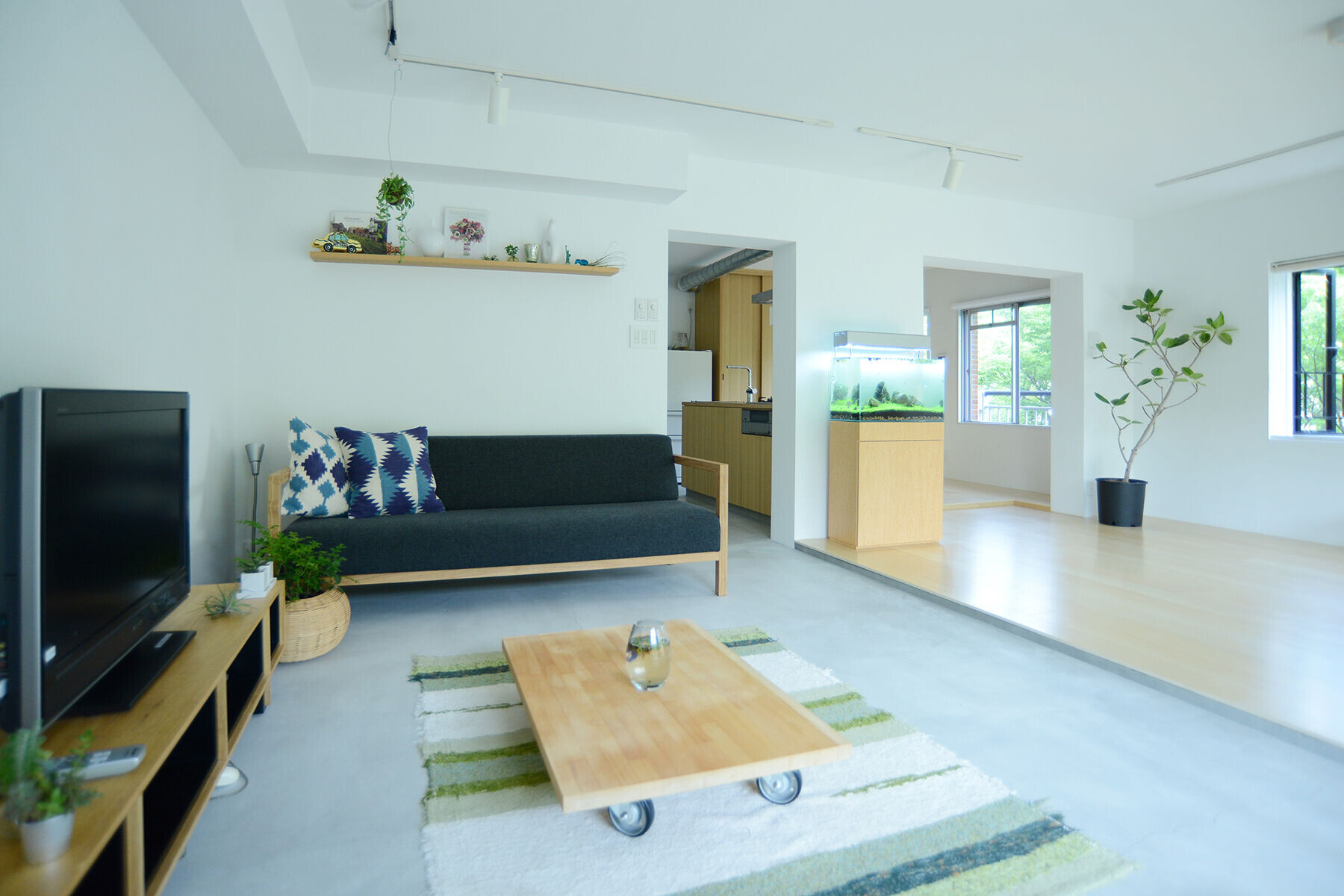 To give a personality by changing the density of mono of each location, area of three separated by load-bearing walls, are making places that are a little loose from the perfect location in the body, up to a wide place more than necessary. It will be the location of each can navigate through the opening in the bearing walls, to live while the migration among the various density.
In addition, received that it has been requested both wood floors and warm floor living client you like gardening and outdoor is not care about a little dirt, mortar floor finish so as to be perpendicular to the load-bearing wall I am separated by ash flooring and dirt floor.
Sense of distance and zelkova spread to the outside, with furniture and green inside while different in each place, consistency has been given in the diversity by Doma across.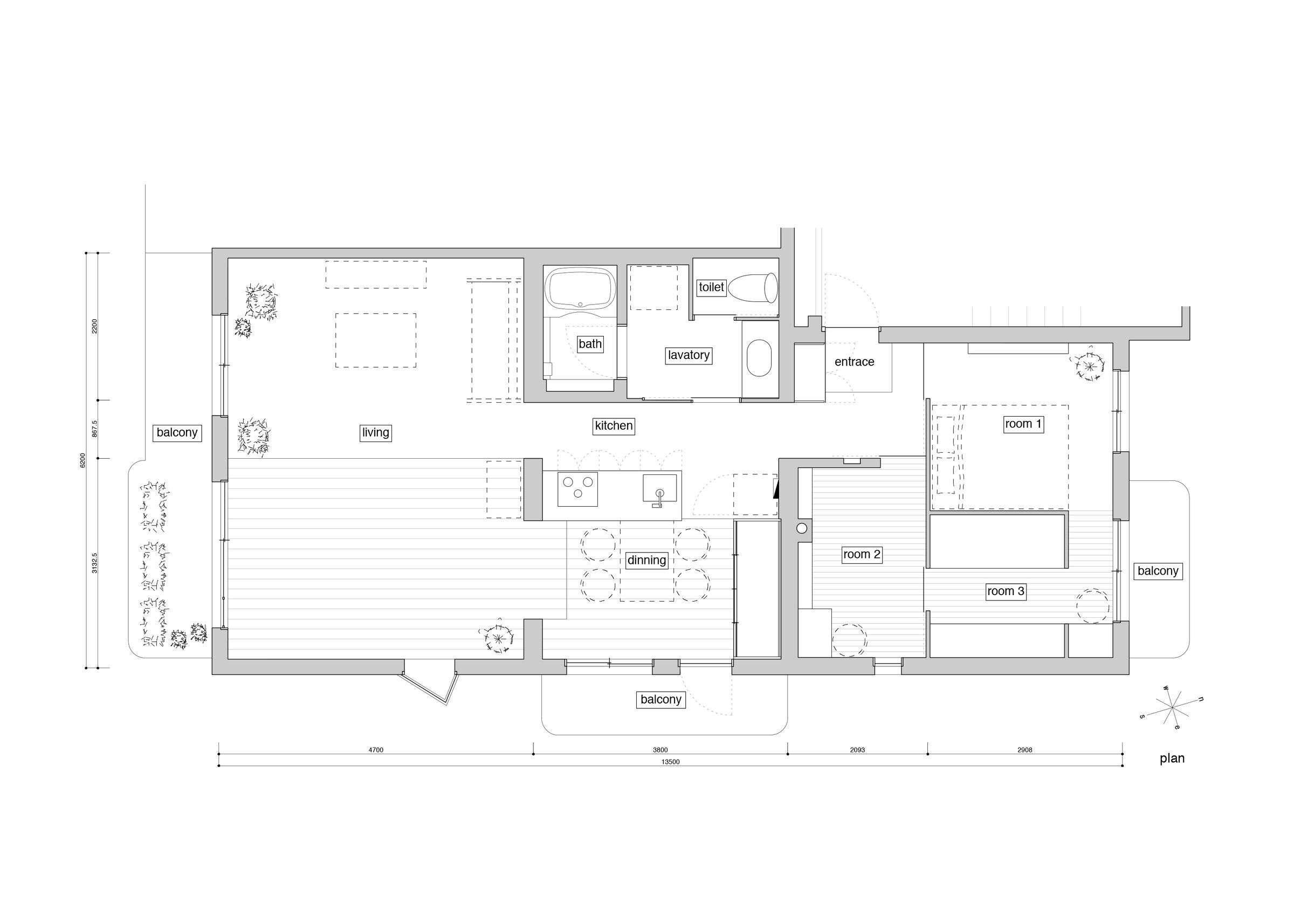 Material Used:
1. Flooring: Birch Flooring/MARUMI
2. Doors: China veneer
3. Interior lighting: DAIKO
4. Interior furniture: IDEE