Open spaces have become highly valued in residential buildings, due to fear of further confinement. The coronavirus has increased the number of people looking for homes with balconies; according to a study by the Spanish General Council of the Official Associations of Real Estate Agents (take a look at this), "up to 80% of new home buyers have made that outdoor space a prerequisite when looking for and buying a new home".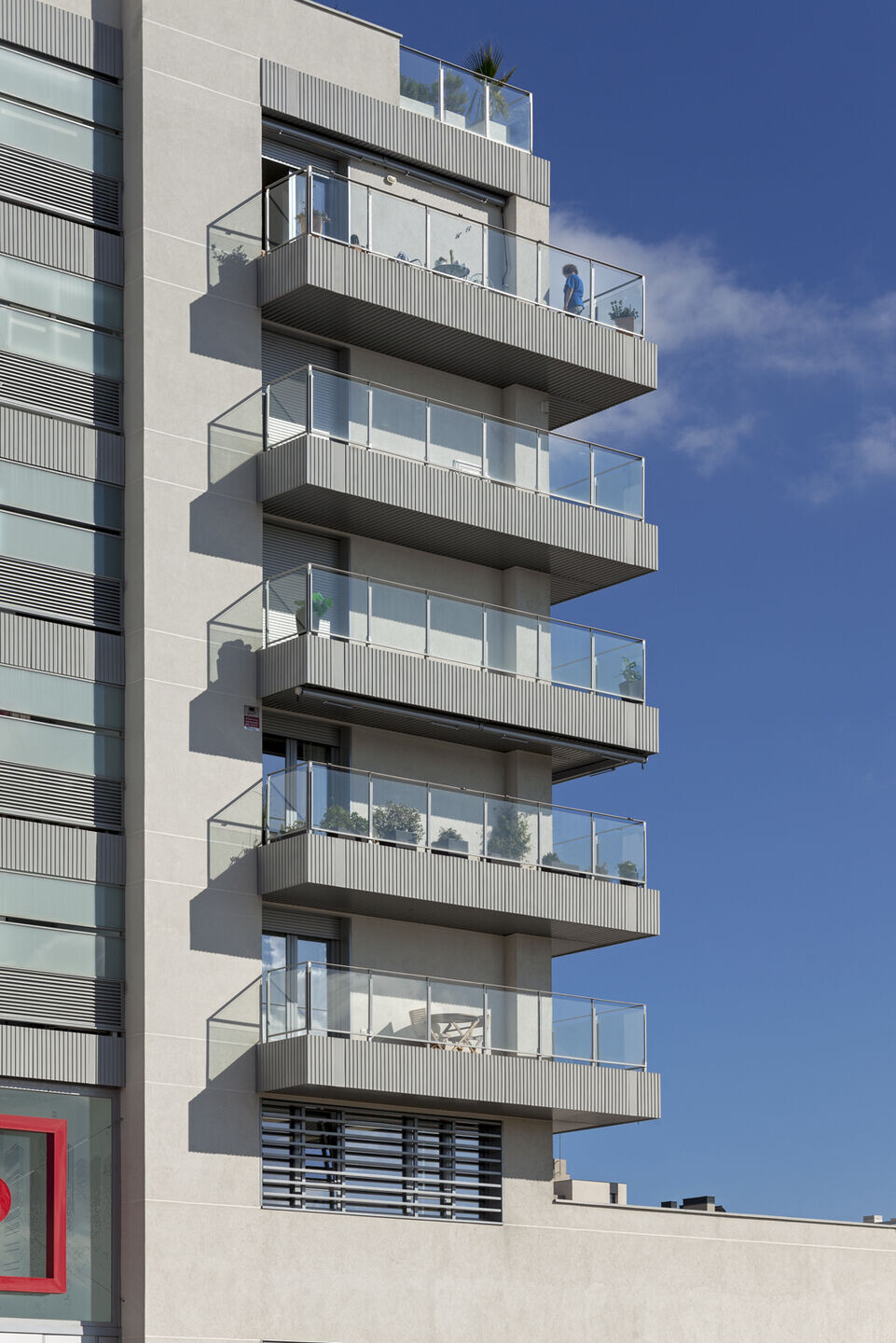 An astonishing figure, right?
Today, we are going to tell you about a block of 65 new flats located in Rivas Vaciamadrid, for which we supplied bespoke balcony fronts. In addition to their functionality, the aesthetic finish of these now so-highly-valued elements was crucial.
Let's take a look.
Architectural precast pieces add a finishing infill to building projects. These elements help to give building facades personality, as a carefully chosen combination can drastically change the aesthetic finish of the property.
The GSM Arquitectos architecture firm from Madrid is well aware of this. For this project they required balcony fronts with a modern and contemporary design.
Custom precast units for your facade project
Because it is manufactured using moulds, our material offers countless customisation possibilities, as the pieces can be adapted to meet the needs of each project, according to the architect's criteria.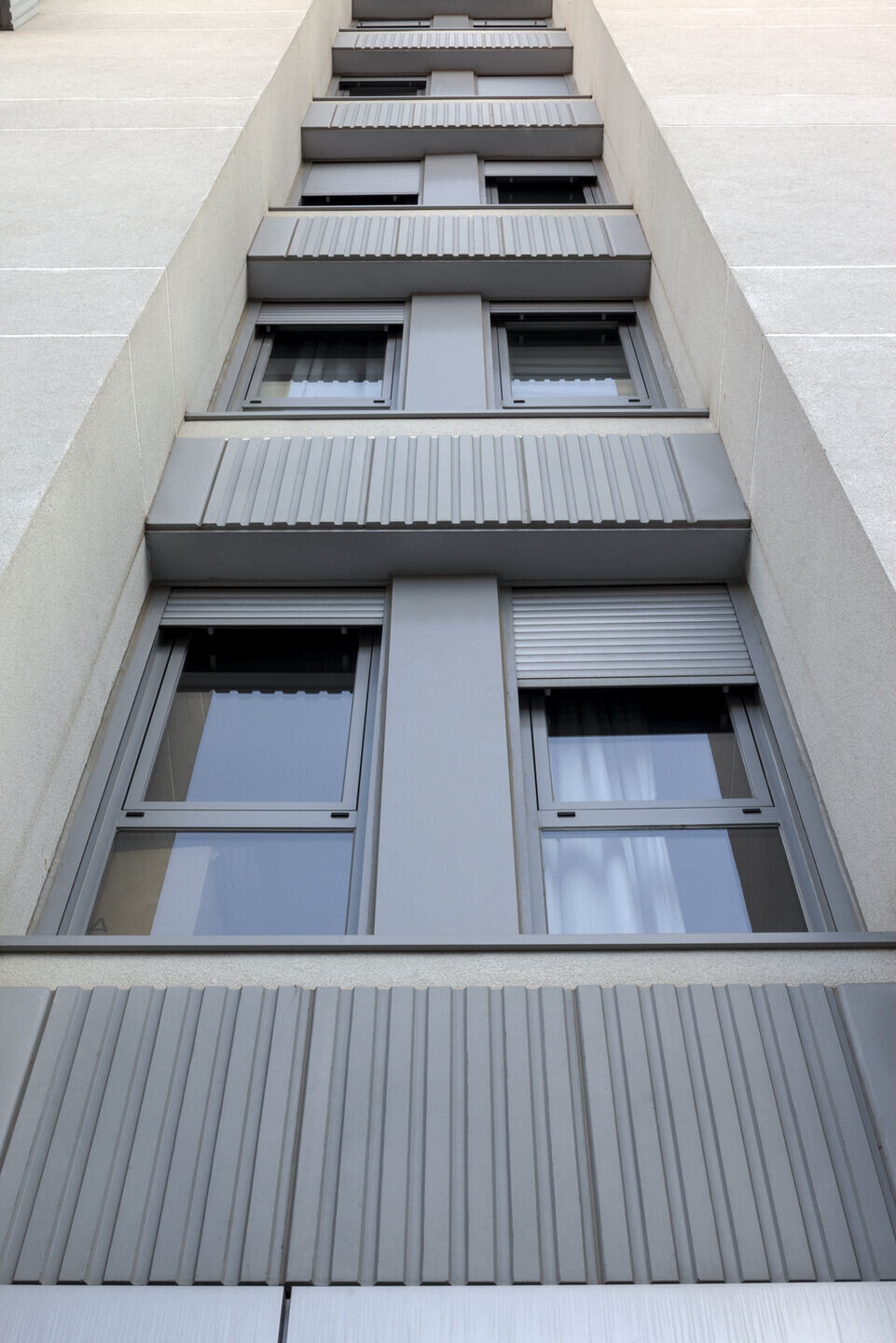 Here is what we did:
the balcony fronts in this property development are new pieces that are based on one standard piece, but with an aesthetic finish and dimensions that are especially designed for the project. The pieces are L-shaped, with a smooth upper section and the lower part has battens in a grey hue.
Both the colour and texture of the pieces make the facade stand out and give the building an elegant, modern feel.
If you have a project under way where you need balcony fronts or any other prefabricated piece for your facade, contact us here