EDP Renewables is the world's leading company in the renewable energy sector and the fourth largest producer of wind energy in the world. With this information alone, we already know that we are talking about an extremely innovative company that carries sustainability in its DNA.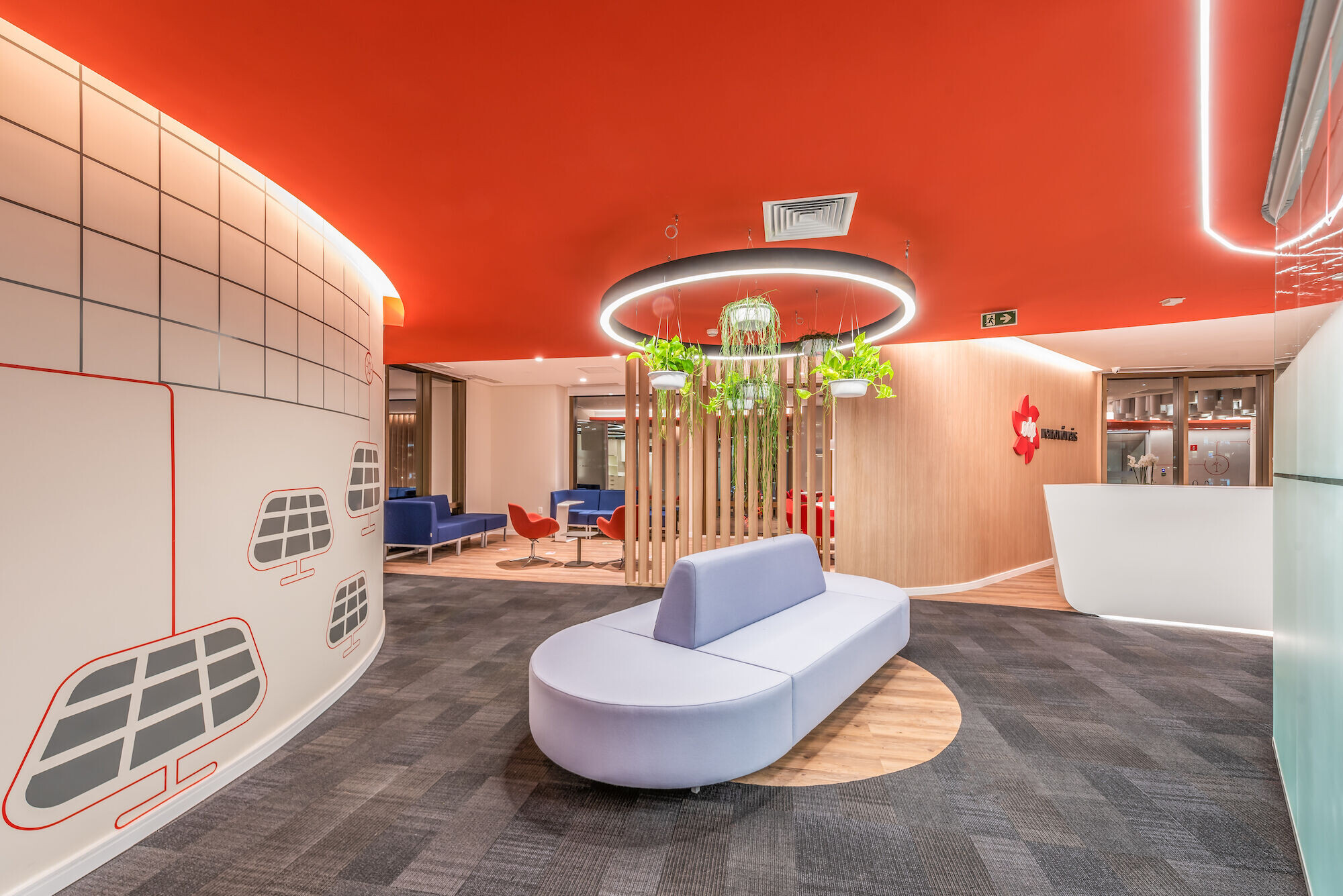 For this project, we worked in partnership with the 3g Office in Madrid and developed an organic design, inspired by nature, which provides users with a unique experience. All corners of the project are rounded, which brings joviality and fluidity to the environment.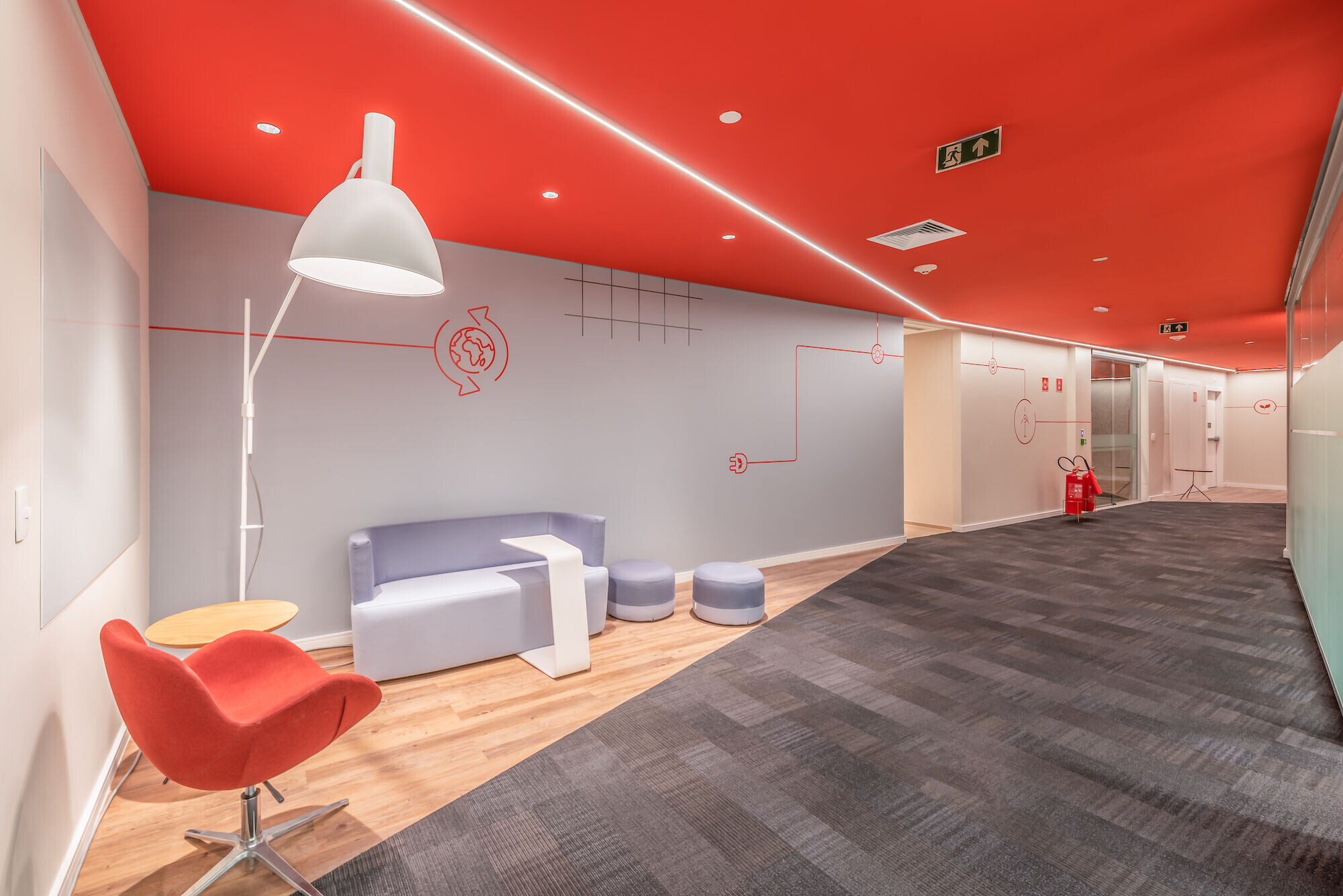 We adopted the idea of sharing windows with all users, which resulted in a differentiated occupation of the space: all closed areas for common use – such as training rooms, phone booths and zen room – were located around the central core of the building, thus releasing natural lighting and the beautiful views of Faria Lima for everyone.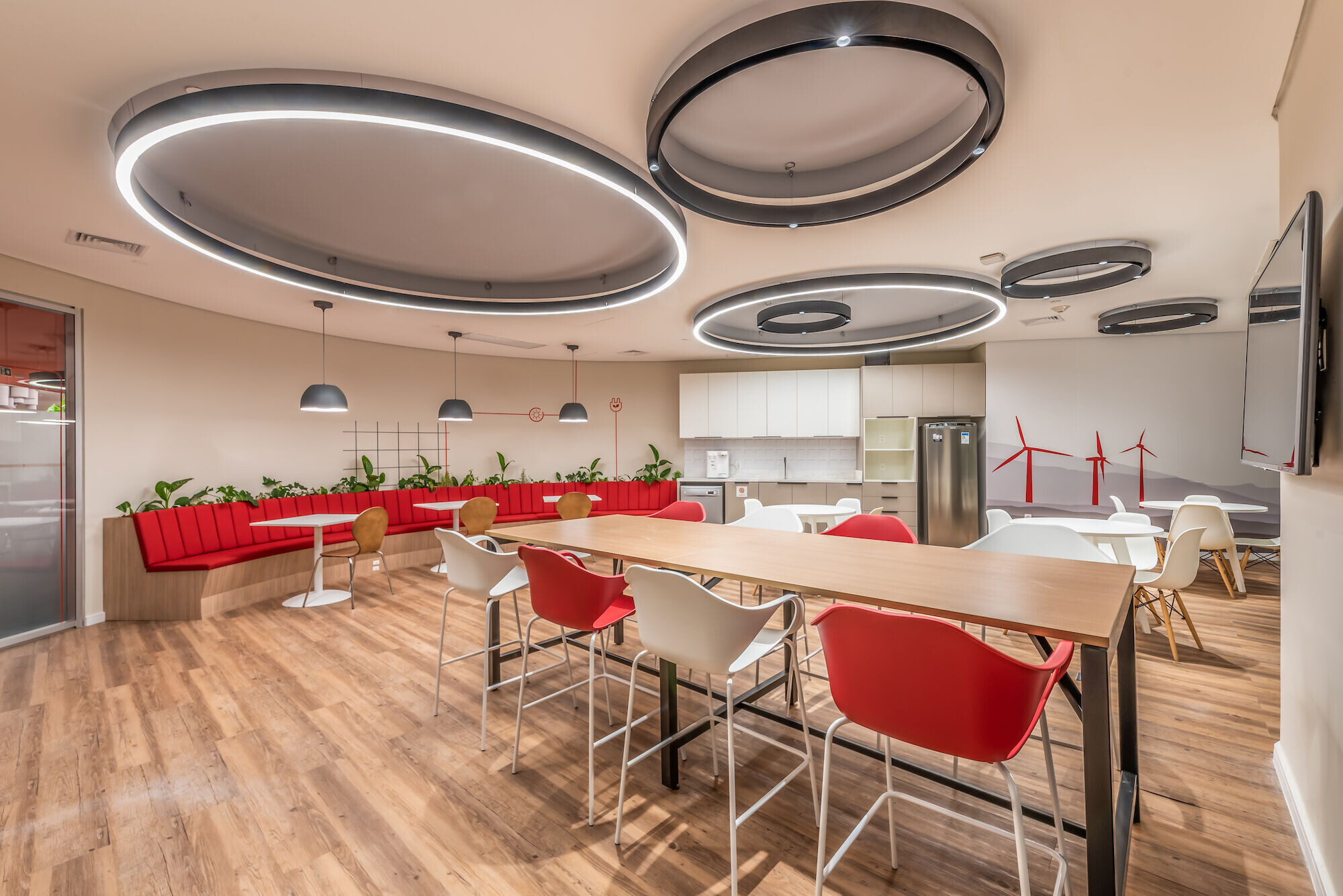 In line with current trends for corporate spaces, we do not have fixed places, but different types of workstations to facilitate user choices. Most of the tables are for everyone's use, only a few (with hexagonal format) are dedicated to visitors, who use the office space quite often and need adequate environments to carry out the tasks of the multinational that is present in 25 markets around around the world.
Our purpose of creating welcome through design is materialized in all the details of the project, but it is in the choice of materials and finishes that we manage to bring coziness. Each project choice has a key role and it is the balance that brings the expected result.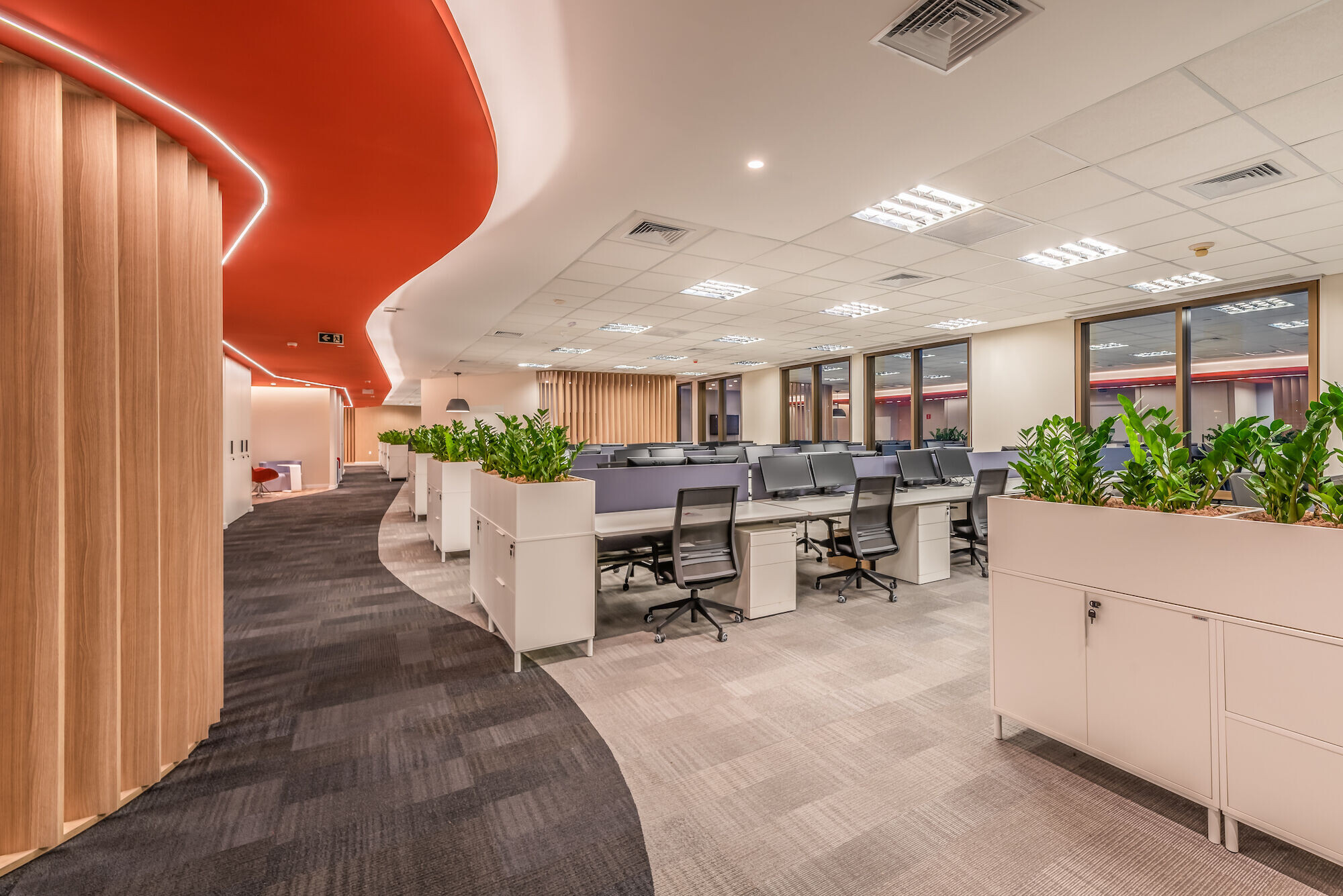 The chromatic palette adopted follows the client's corporate image, which is reinforced by our design. Red gained special prominence in the lining that demarcates the entire circulation around the central core. Gray contrasts red, which is a vibrant color, bringing tranquility and sobriety to the environment. And wood plays a fundamental role in welcoming all users.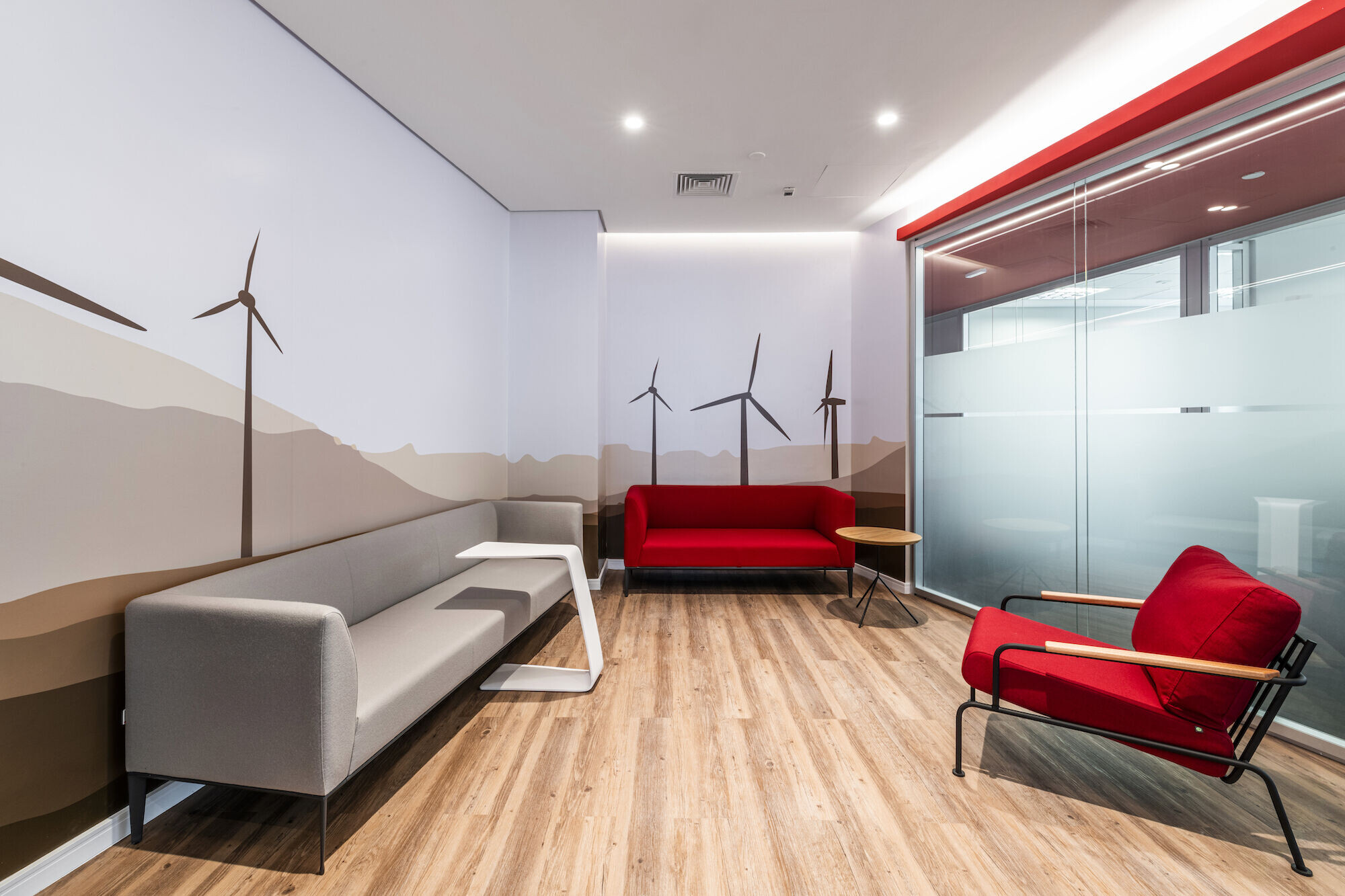 Our vision for this company was to create an extremely collaborative, fluid and contemporary environment, reinforcing its corporate identity in a natural way and taking advantage of it to bring the company's culture into the daily lives of users.
Team:
Architects: LP+ A Arquitetura
Engineers: SUM Engenharia
Photographer: Renato Navarro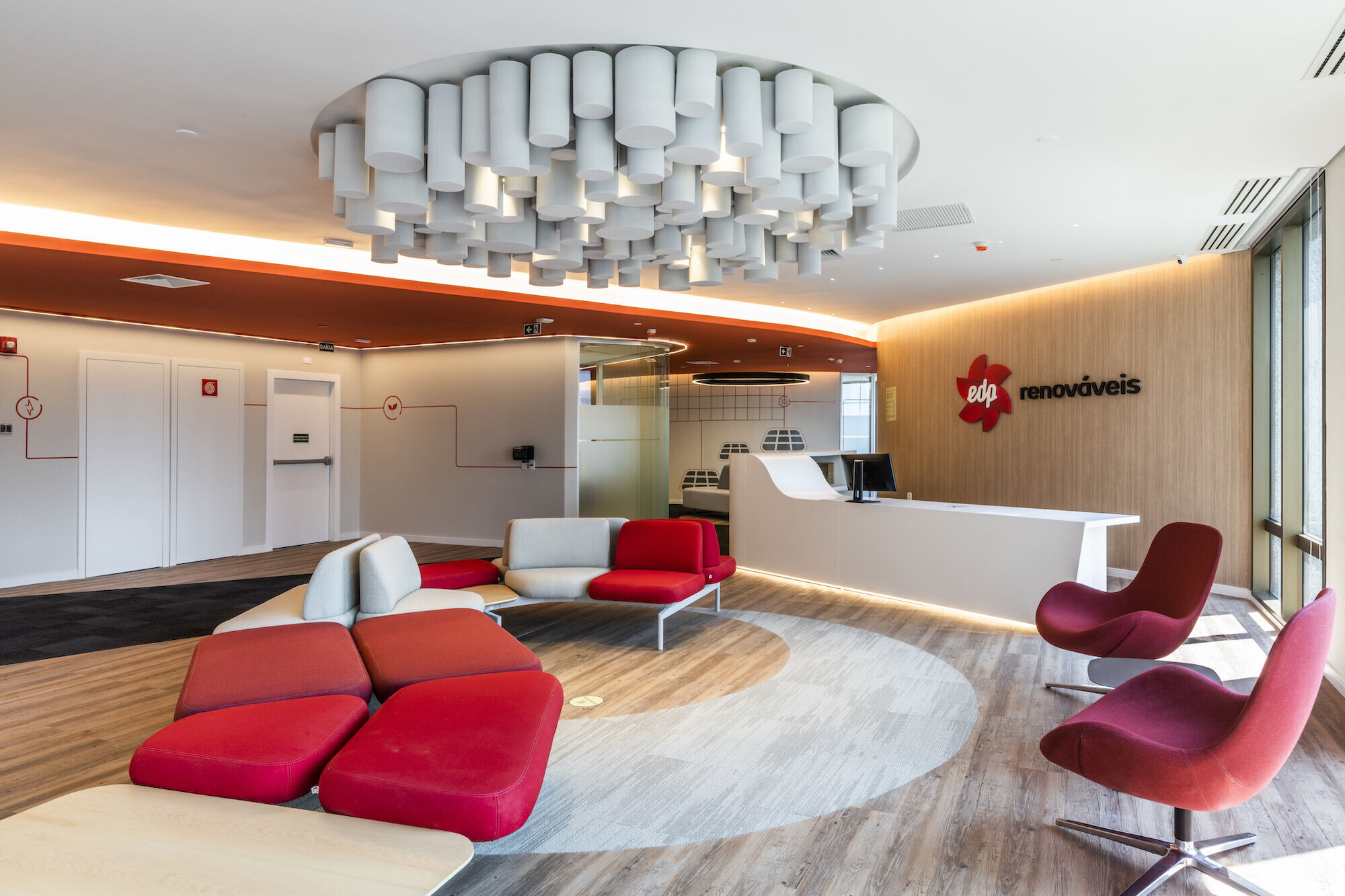 Materials Used:
Carpet: Shaw, Patcraft, Mohawk, Interface
Flooring: Beltech, Interface
Lining: OWA
Lighting: Lumini, Lemca, Lightsource
Corporate Furniture: Securit, Minimal
Seats: Herman Miller, Novacorp
Decorative Furniture: Fernando Jaeger, Herman Miller, Innovare, F.Way, Max Design, Minimal, Novacorp, Rissó, Securit, Tapeçaria Itaim , Teto.
Wall finishes: Bucalo, Rlass
Partitions: Interact
Retractable partition: Arkflex