The North Point area was a bustling harbor in colonial time, but it was dealt a raw deal during the 20th century. It found itself caught between the original Charles River Dam from 1910 and the new one from 1978, a "Lost Half Mile" cut off by infrastructure from both harbor and city fabric. It was an overlooked mess in a prime location when EF's pioneers arrived in 1997 to build its first building at 1 Education Street. Now the iconic Zakim Bridge and the North Point Park have been built, and EF finally came full circle as their centerpiece project opened in October 2014 in a very different North Point.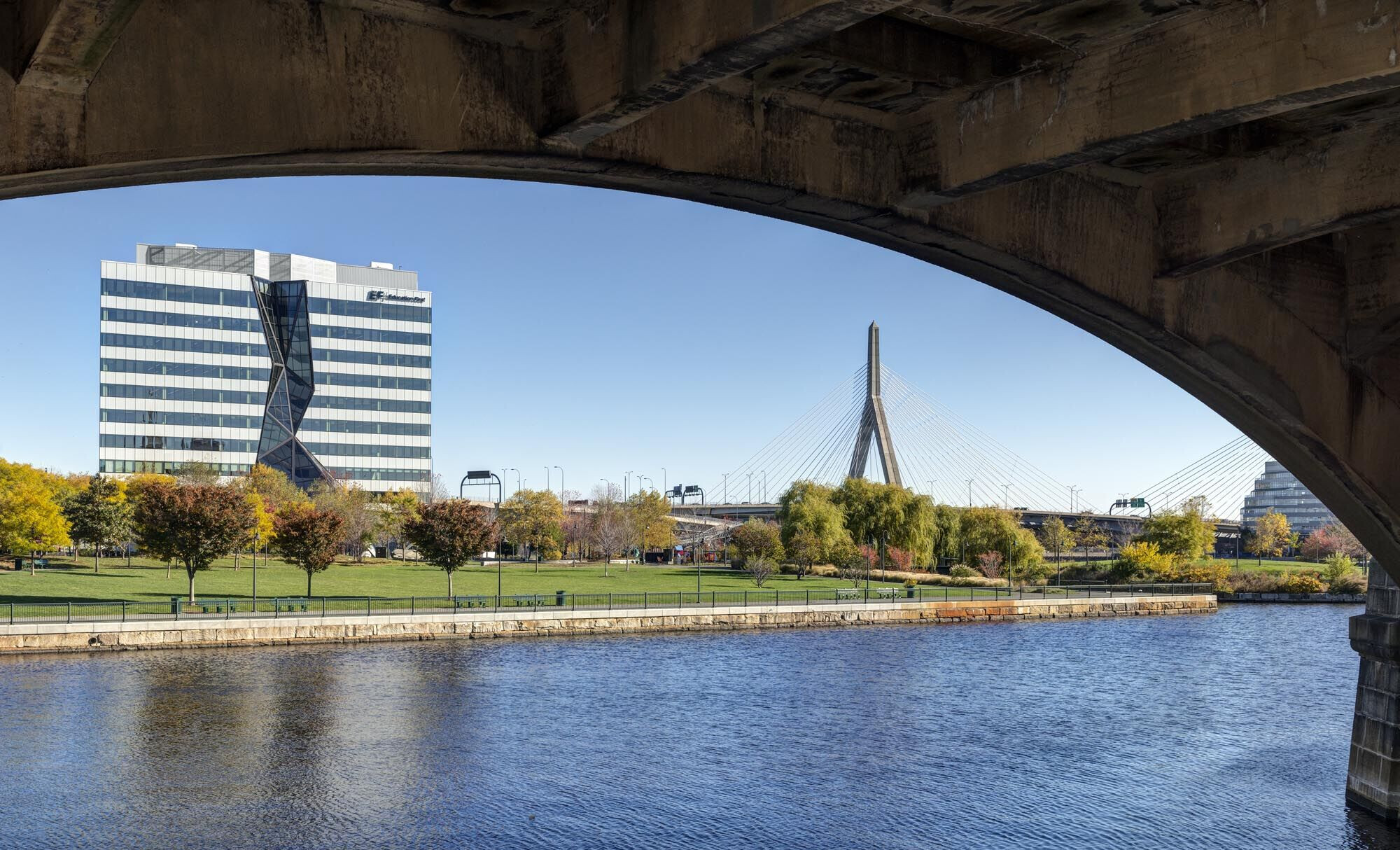 The program basically requested 300 000 s/f office building with shipping and loading and about 150 indoors parking spaces. But the brief went far beyond that. The client, EF Education First, is a private Swedish company that operates language schools and offers educational travel experiences and cultural exchange programs worldwide. Its hallmark is all about adventure, freshness and outside-the-box, and it's characterized by its young and enthusiastic staff. Its business is growing fast, despite a lack of general recognition among many US travelers. Their return to North Point meant that certain exposure was guaranteed from the location. The clear aim was to make the most of this opportunity to define and communicate the brand both to the general public and to its own people. To create a very integrated relation to the North Point Park was both a means and an end in the process, since EF is a vital part of the North Point success story.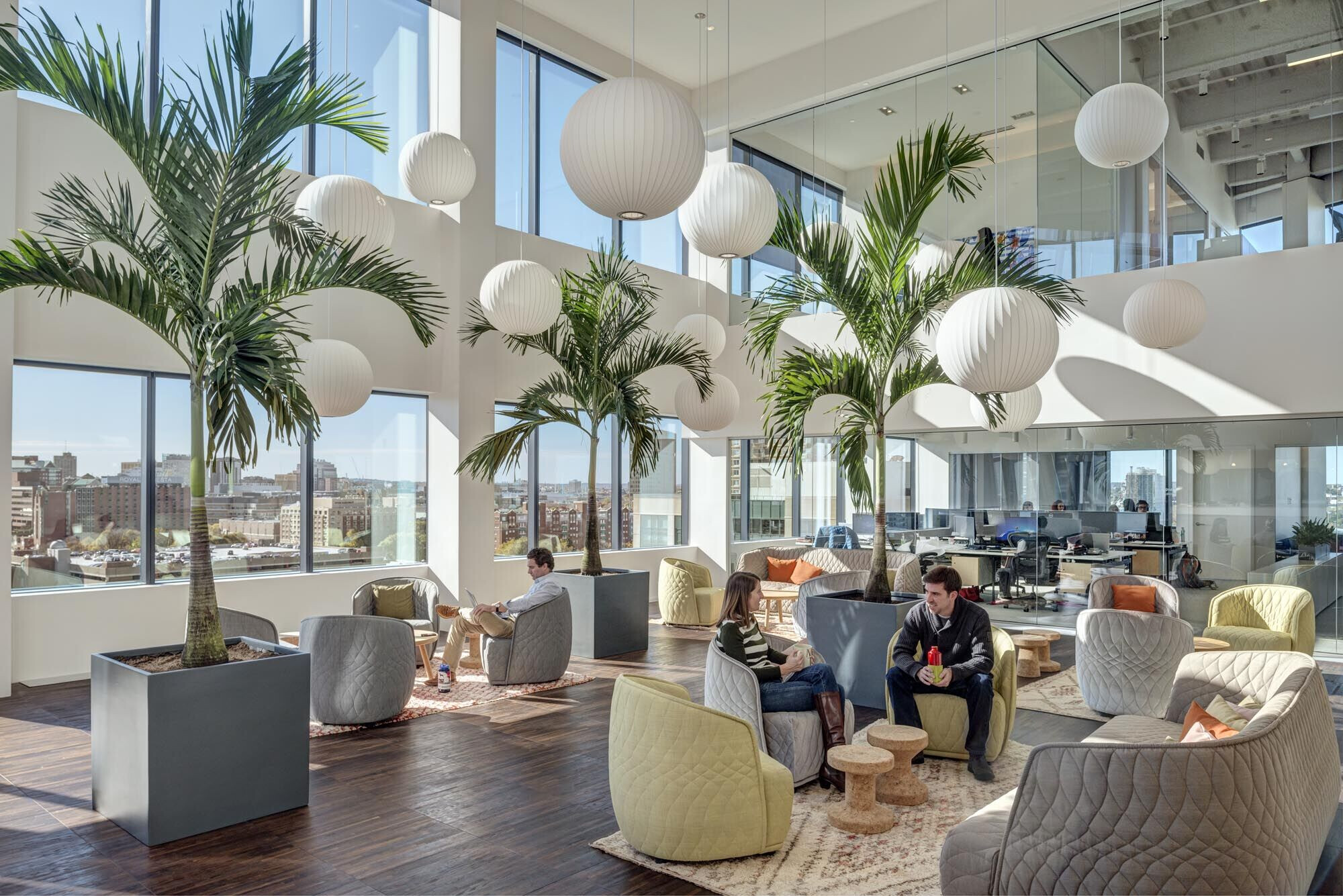 To capitalize on the extraordinary panoramic views, a glazed atrium was located towards the river and the Boston skyline. All flows were designed to pass through this atrium, to make it a shared and constant reference. Generous social arenas were distributed all around the 150 feet high atrium, from the entrance by the park to the top floor, all part of the same relaxed and welcoming spatial spine. The typical solid core of US high-rises was broken up into a "distributed core" that initially caused concern from the developer, but was crucial to get the sense that all floor plates were flowing into the atrium from many directions. The abundance of sightlines through this space now creates an extreme sense of togetherness.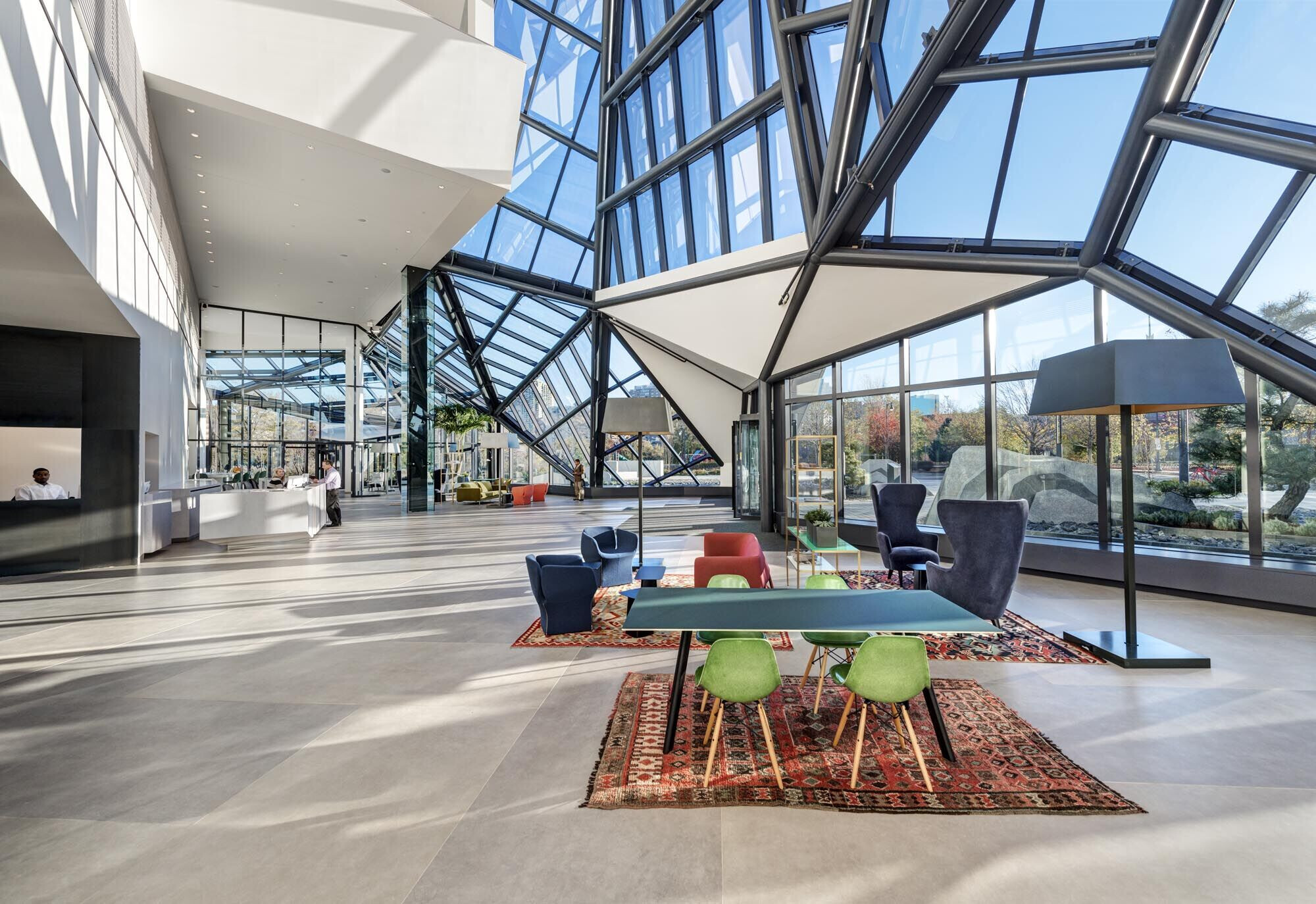 To merge the building with the public park, the ground floor was to have a public restaurant. The allowed average floor plate area was too small to fit in a restaurant next to the necessary back-of-house functions, so the ground floor had to be bigger than the others. The design solution was to have the atrium appear in the façade as a glazed cascade starting at the roof, gradually extending the space outwards, to spill out over the ground floor lobby and restaurant in a single exciting move. The "Waterfall Building" next to the Charles began to take shape.