The Epic Apartment has the purpose of embracing the habits of the young client, psychologist and cinephile. An arduous reader, who asks for the main element of the apartment for a large bookcase for his book collection and special place for the mains piece: the piano.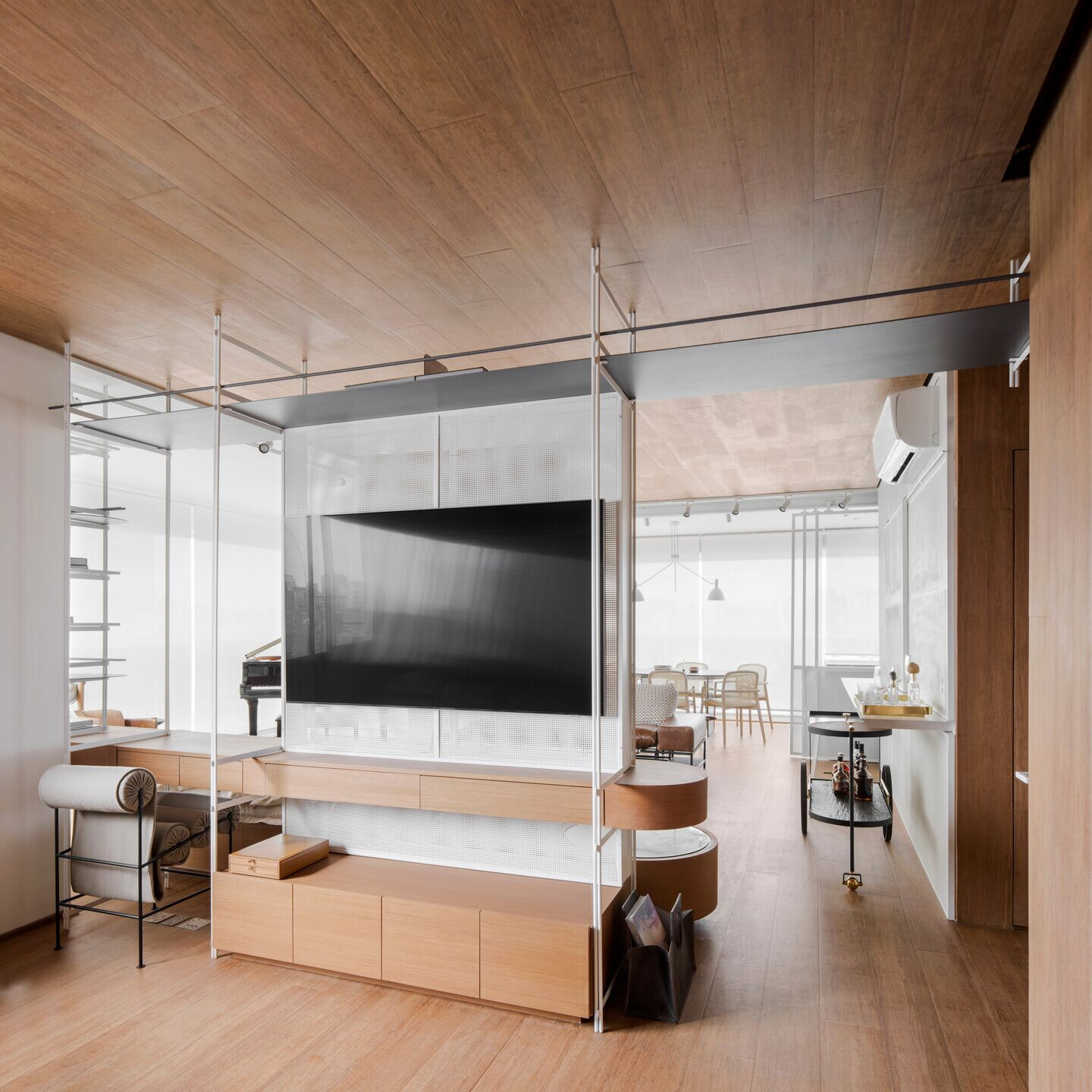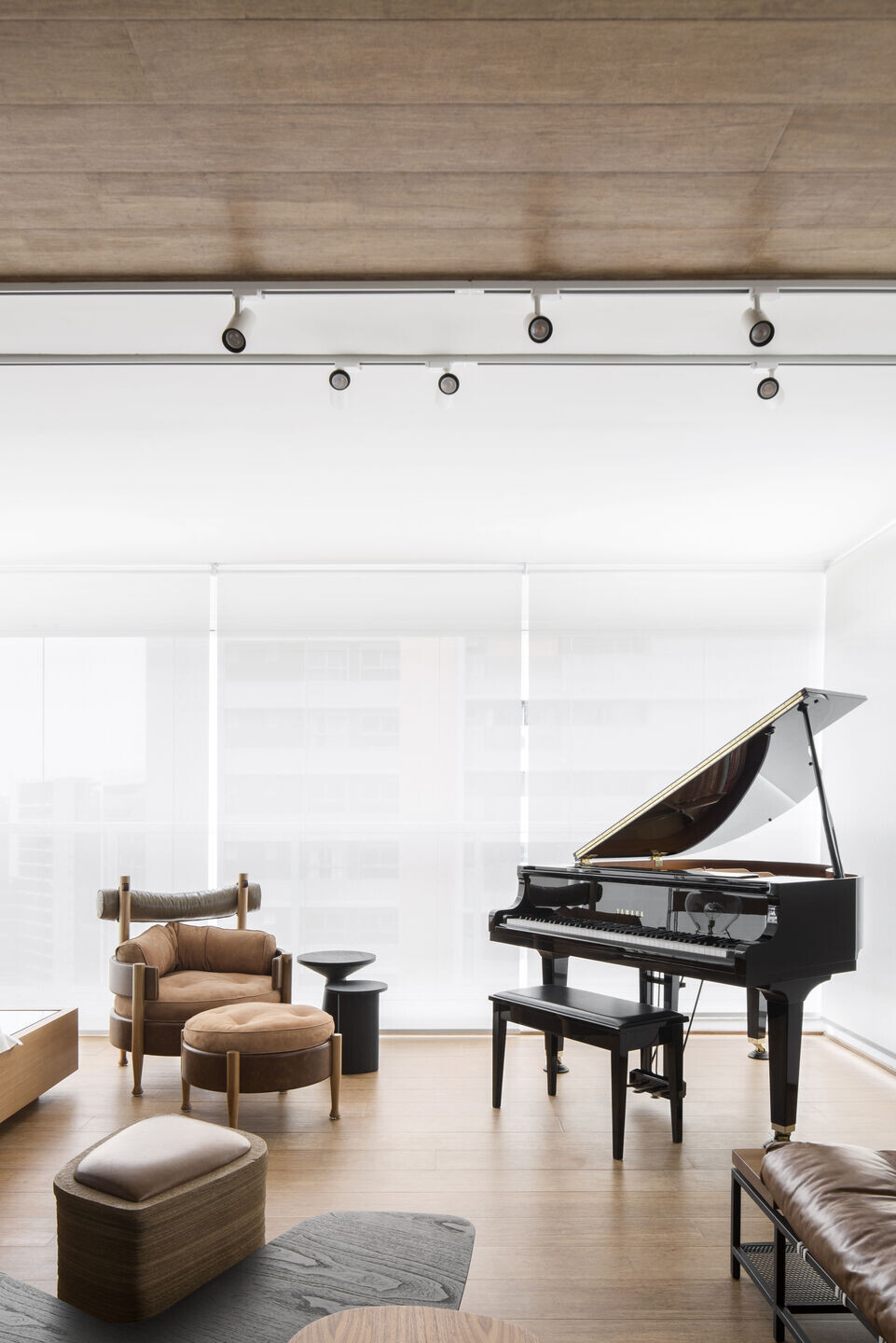 The first material chosen for the Project is the timber base that permeates between rooms and bedrooms, present in the floor, ceiling, and panels. That through the repetition of the material, creates an atmosphere of comfort and elegance. To give lightness to the dark base, we bring a mostly white, light and bold metalwork that has subtlety in design and choices of finishes. We have the steel working from the perforated metal plate, which gives us breadth and dimension of planes and depths, up to a detailed texture work in the double vertical structure with locking system to the horizontal planes.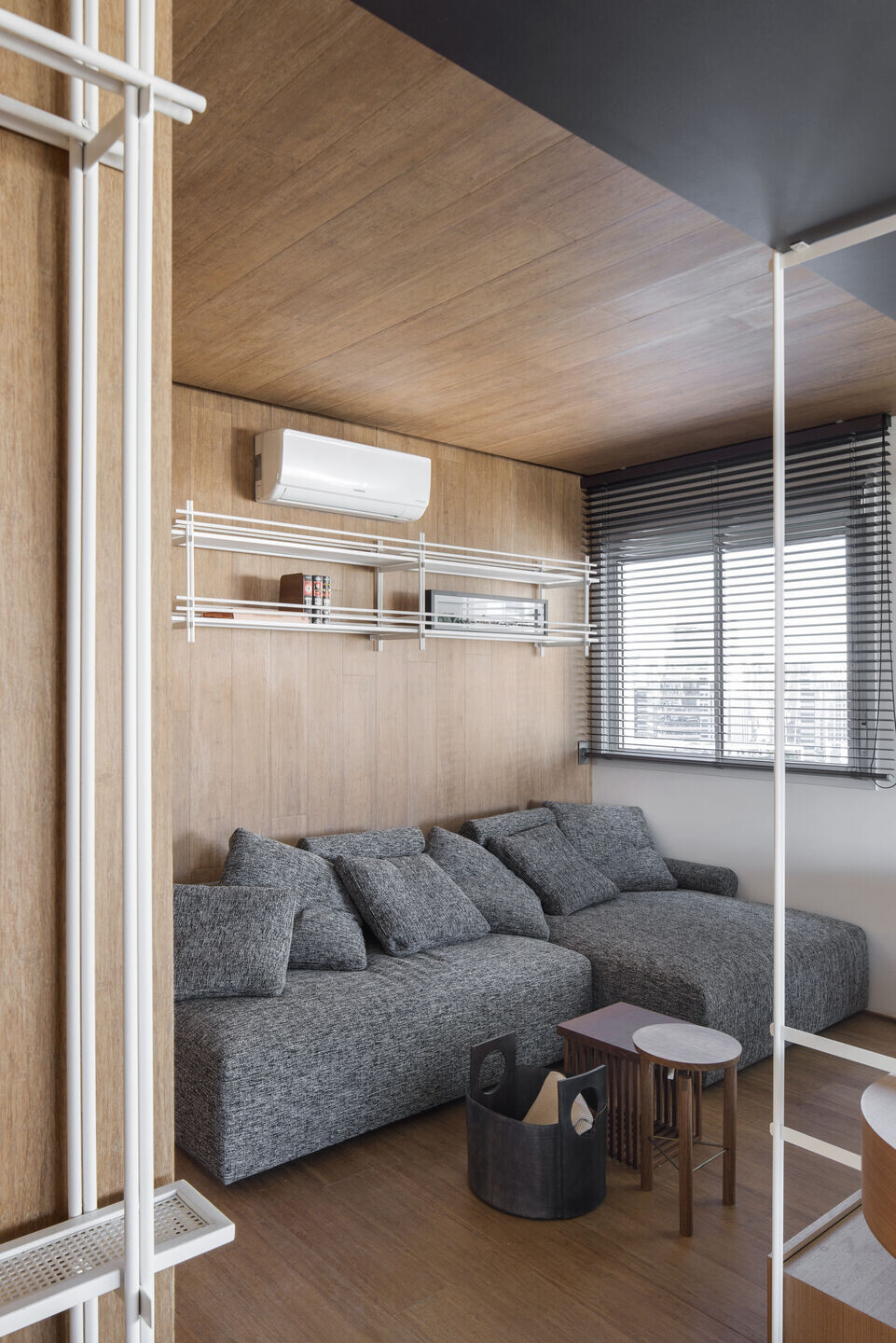 The mix of materials is already a trademark of the office, which gives richness to details and fittings. The protagonist bookcase is made of metal, timber and stone. It contains numerous possibilities, among them the bench for the living room, rack for the home theater, and when at the entrance a support for purse, keys etc. And with so many uses, our especially important multifunctional element was born, which divides the room and keeps it integrated.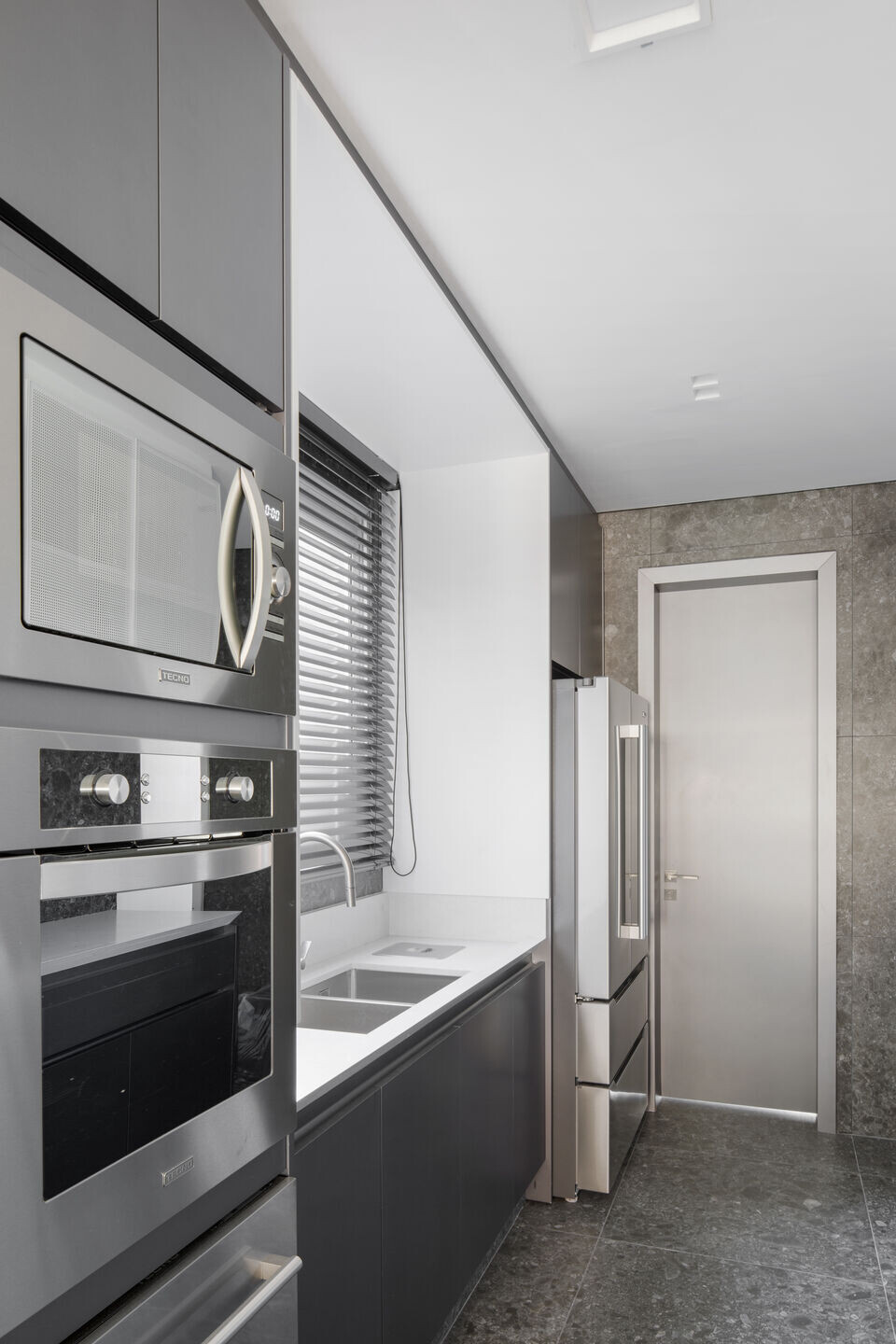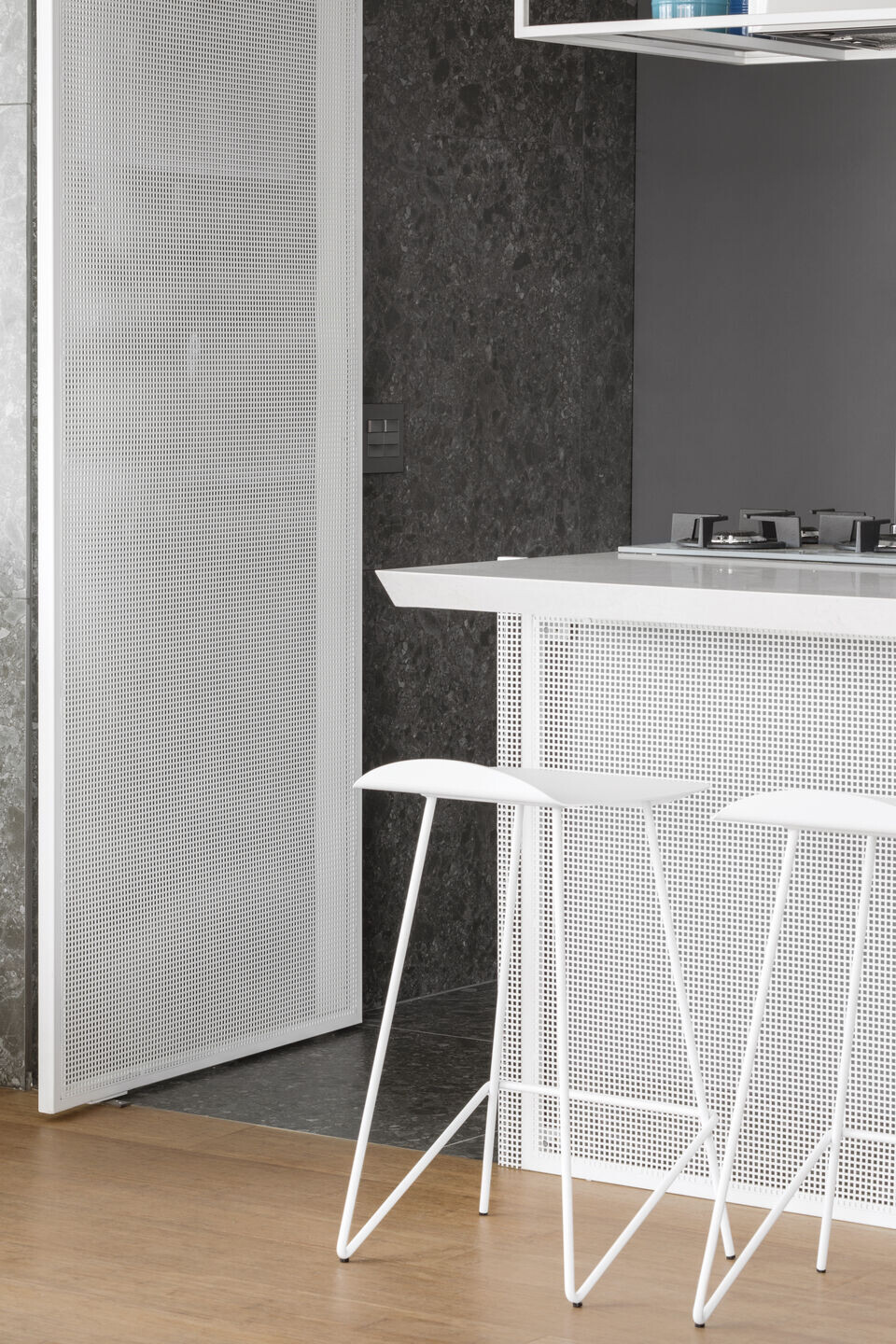 As the background of the room, we have the kitchen. Which through the lightness of the perforated sheet partition, we can see its depth from the social area, but in a discreet way due to the choice of a dark and stone texture finish, and the intention of softening the contrast of the service area and at the same time allow its integration through the opening of the door and the open window next to the bar. Giving the client the opportunity to create and live the routine that fits on different occasions and phases of life. Small touches of leather, suede, wefts and brass are brought to the decoration to give a sophisticated atmosphere, requested by the customer since the initial briefing.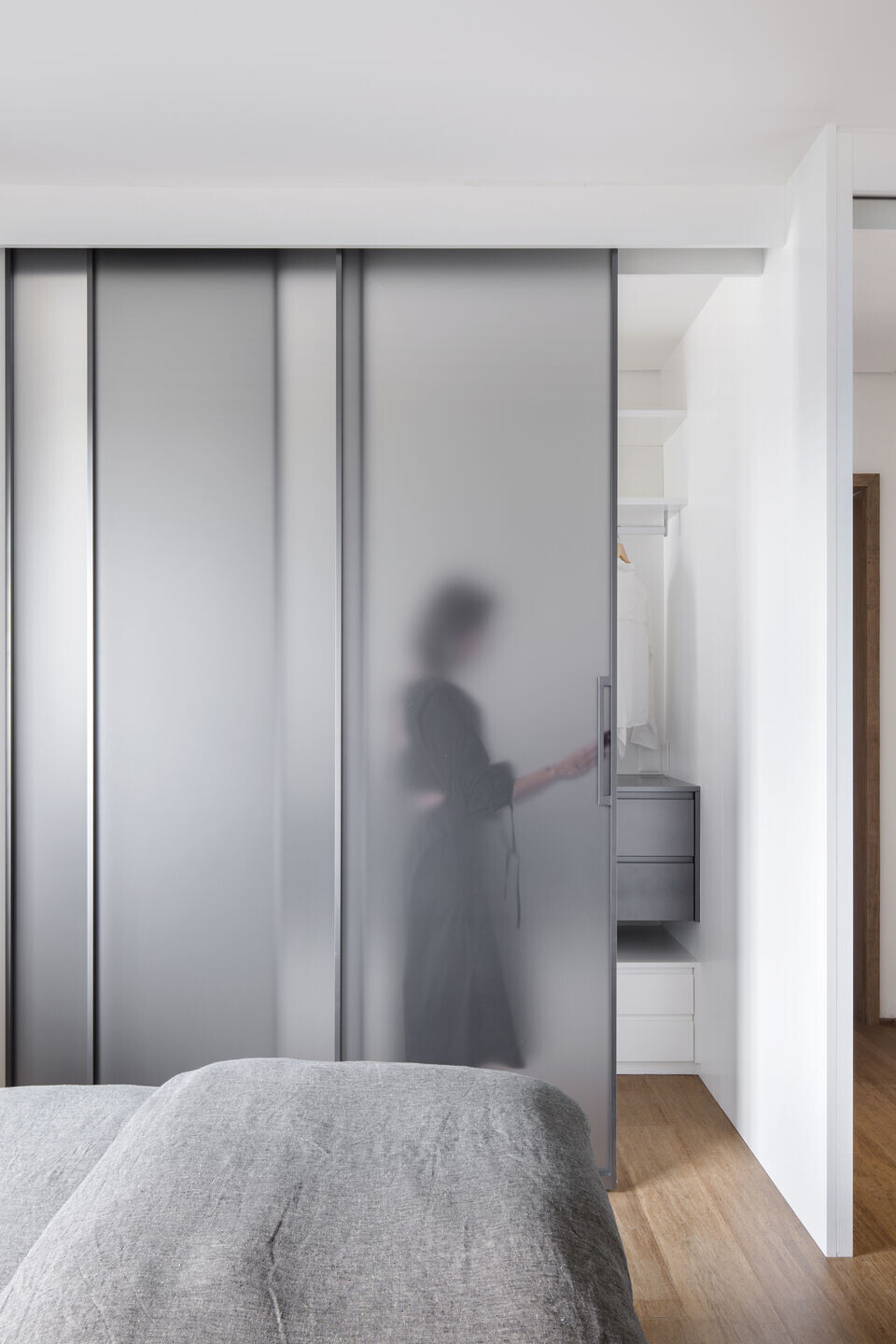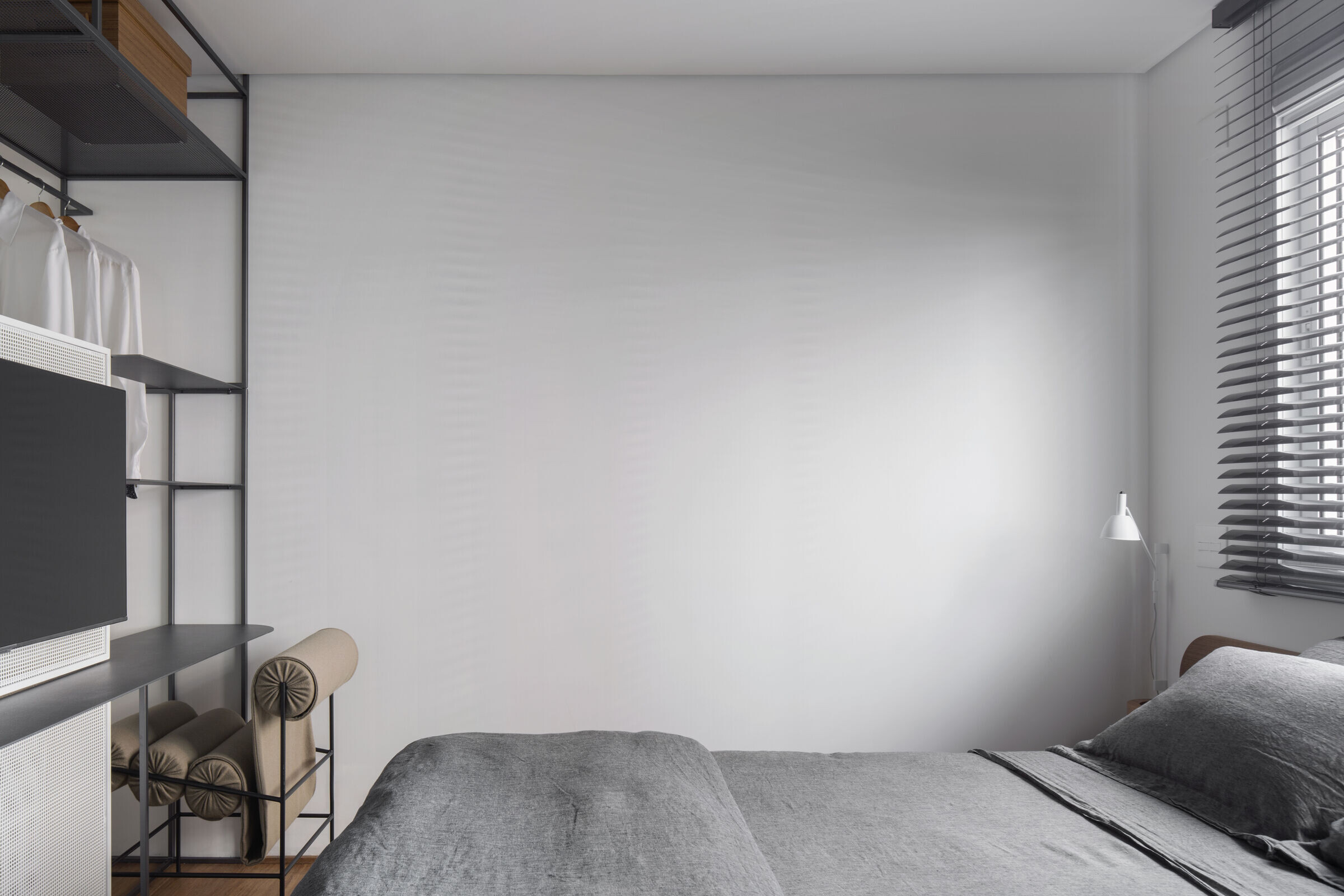 The bathrooms with sculpted triangular washbasins seek to surprise the user, and was born after an investigation and exploration of the forms that appears in the texture elected to be the finish of the floor and walls. The surprise comes through the tones of the tile and the mirrors in the shape of shards as a reinterpretation of the deconstructed texture of "granilite". The Project was thoght from macro to micro, working at different scales.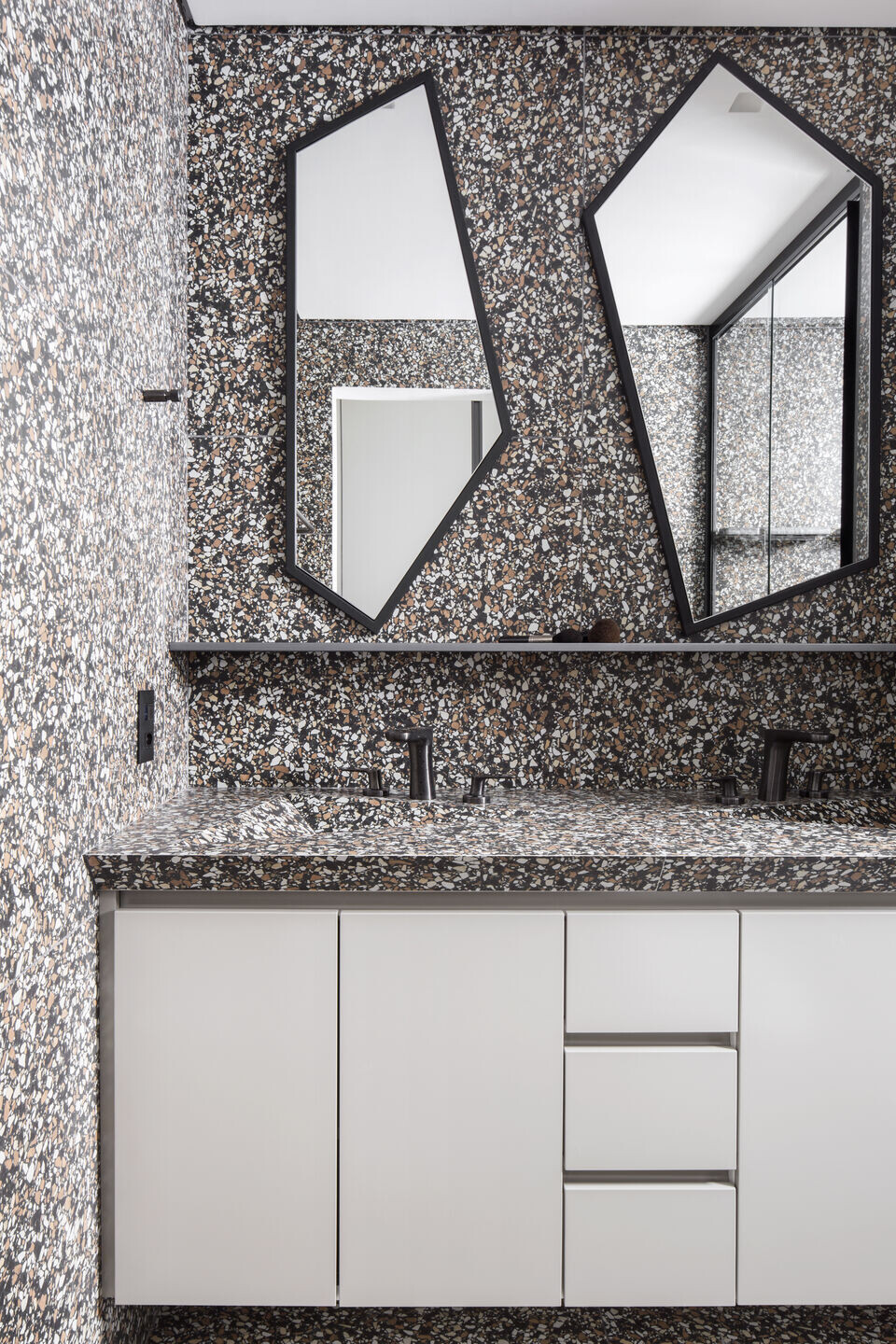 Team:
Architects: flipê arquitetura
Builder: Camargo Correia
Photographer: Carolina Lacaz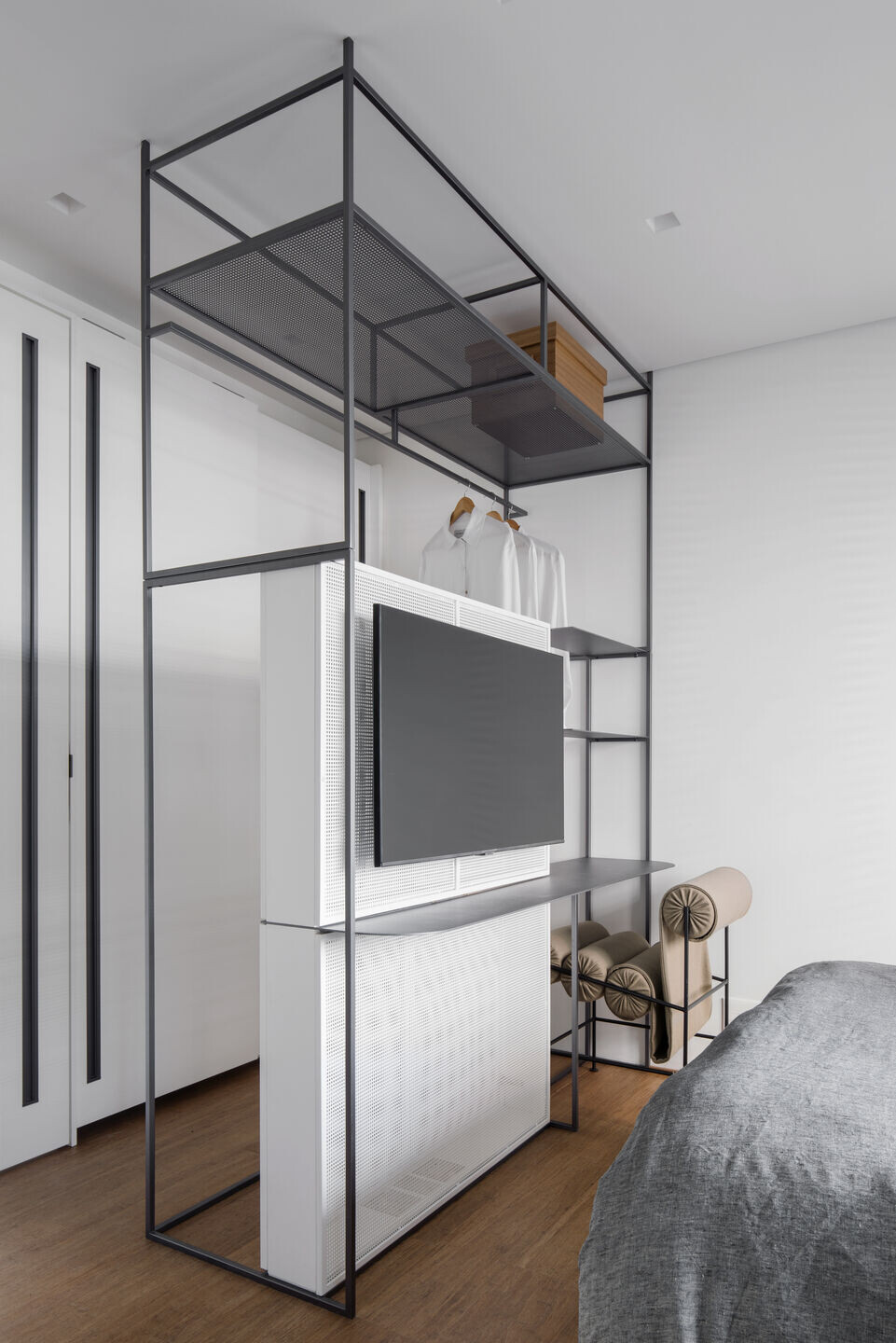 Materials used:
Joinery: Fabrilis
Locksmith: Fabrilis
Joinery dividing kitchen – living room, gourmet doors: Steel Head Design
Bathroom coverings: Superfici Revestimentos
Wood flooring, panels and ceilings: Parquet
Stones: Armani Stones
Technical lighting: Fas Lighting
Decorative lighting: La Lampe
Vivi armchair with stool: Dpot
Piano: Yamaha
Dining table, Sofa Home Theater: MiCasa
Strypes sofa, bar cart: Prototype
Coffee tables: Estudio Bola
Dining chairs: ,Ovo
Barstools: Cremme
Bench: Gustavo Diaz
Production Objects: Dpot Object, Olho Interni
Appliances: Enjoy House