The NC apartment seeks to be an atmosphere that transcends established trends. It seeks to work on unusual and unpredictable elements. Points of striking colors, but always with lightness. Curved elements, in a timeless way. It seeks to be a light and modern atmosphere, which has in itself the client's passion for arts and fashion, which goes beyond design; HOME, a space with which she can identify, take ownership of it, support her routine and life.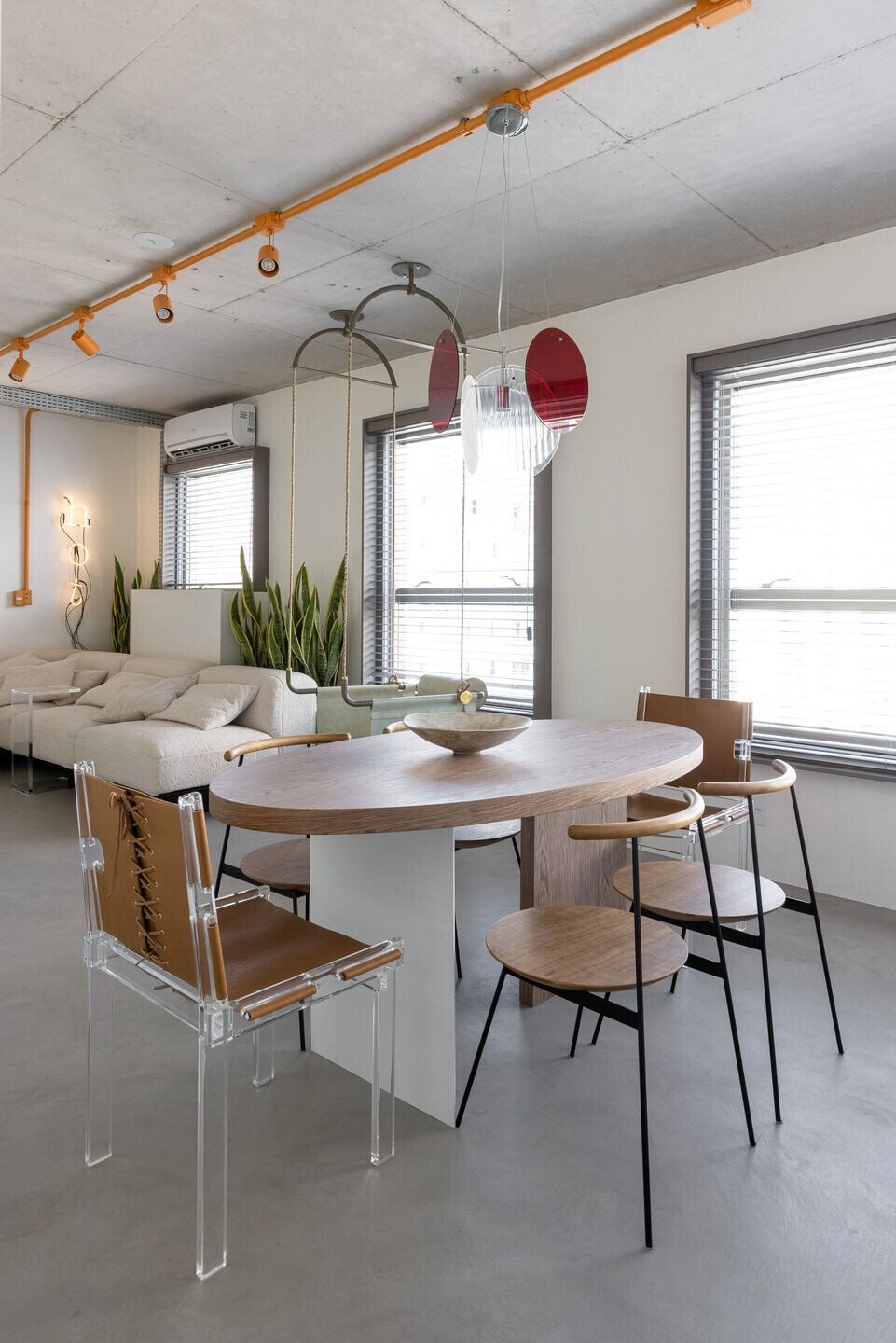 The project proposed a complete change to the original layout to meet the Client's needs. The original, completely integrated floor plan, including bedroom and living room, and only one bathroom, which did not work for her routine and lifestyle, gave way to a living room with an integrated kitchen, a suite with dressing room and toilet.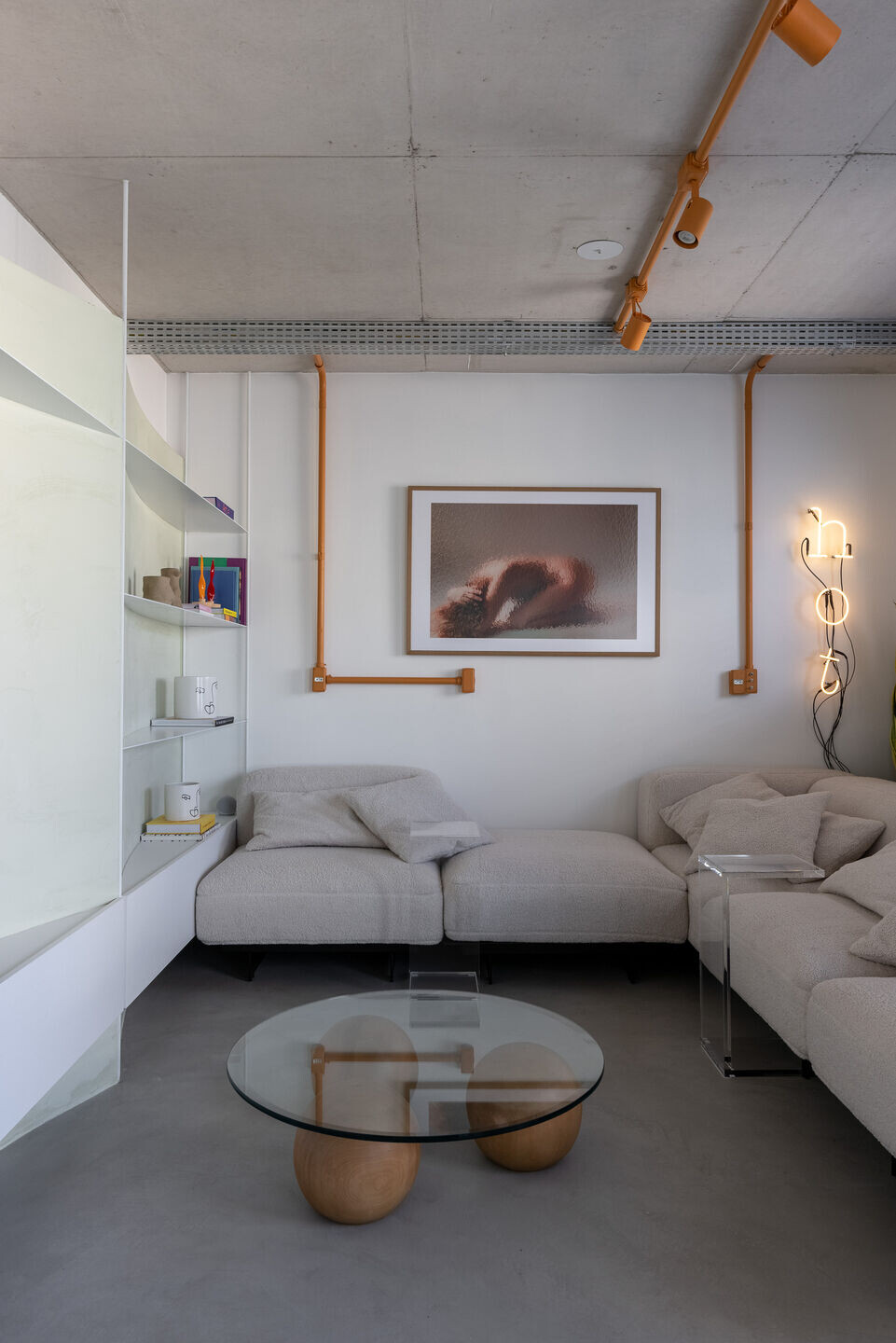 The client, a young woman, full of style and personality, passionate about art and fashion, wanted a space to receive her friends, still allowing for privacy in her intimate environment.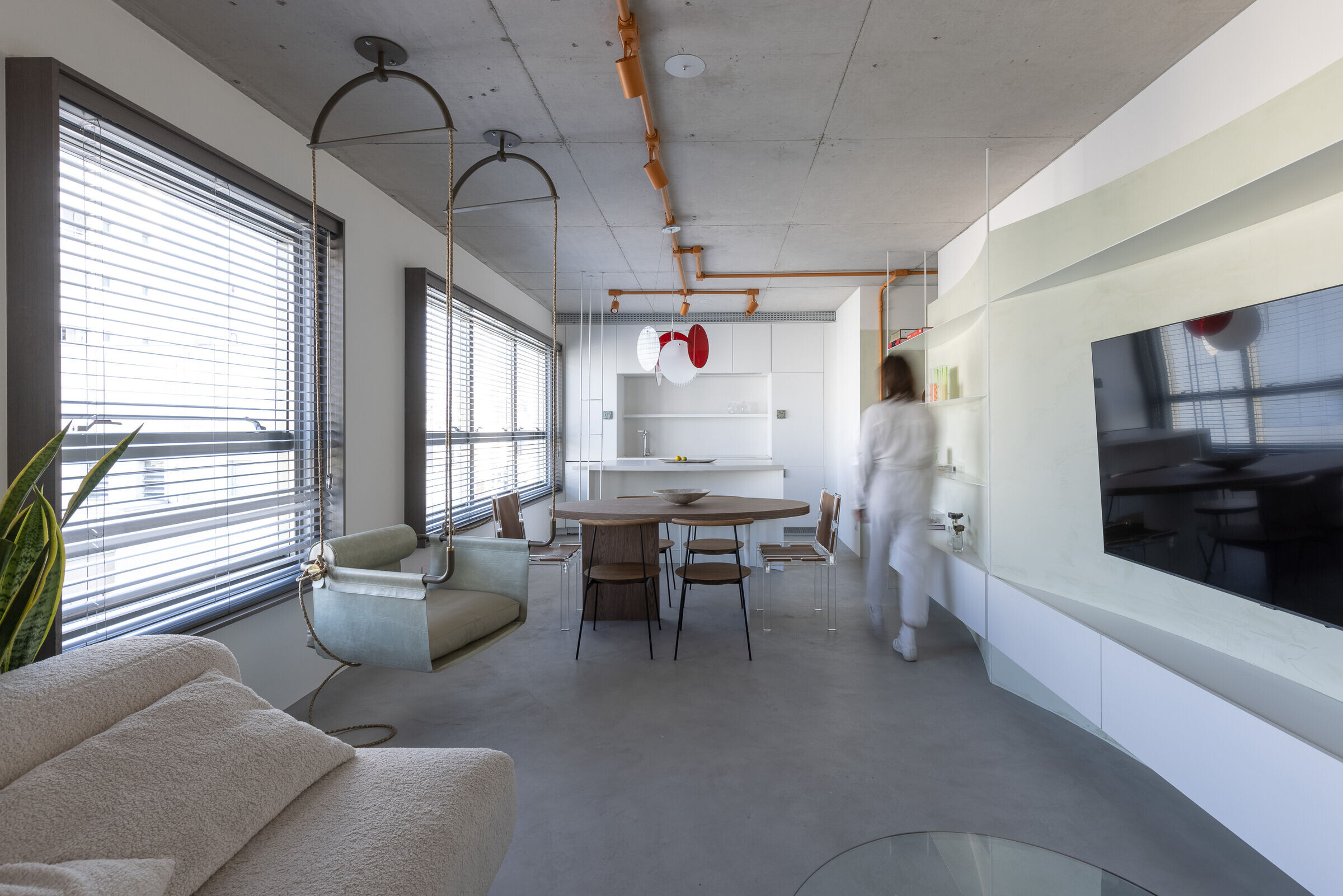 A space that housed her social life, but also her routine living alone. That required a complete change in the apartment's spatiality and motivated the search for a space full of life and personality, that had the face of our client; a lot of style, with lightness!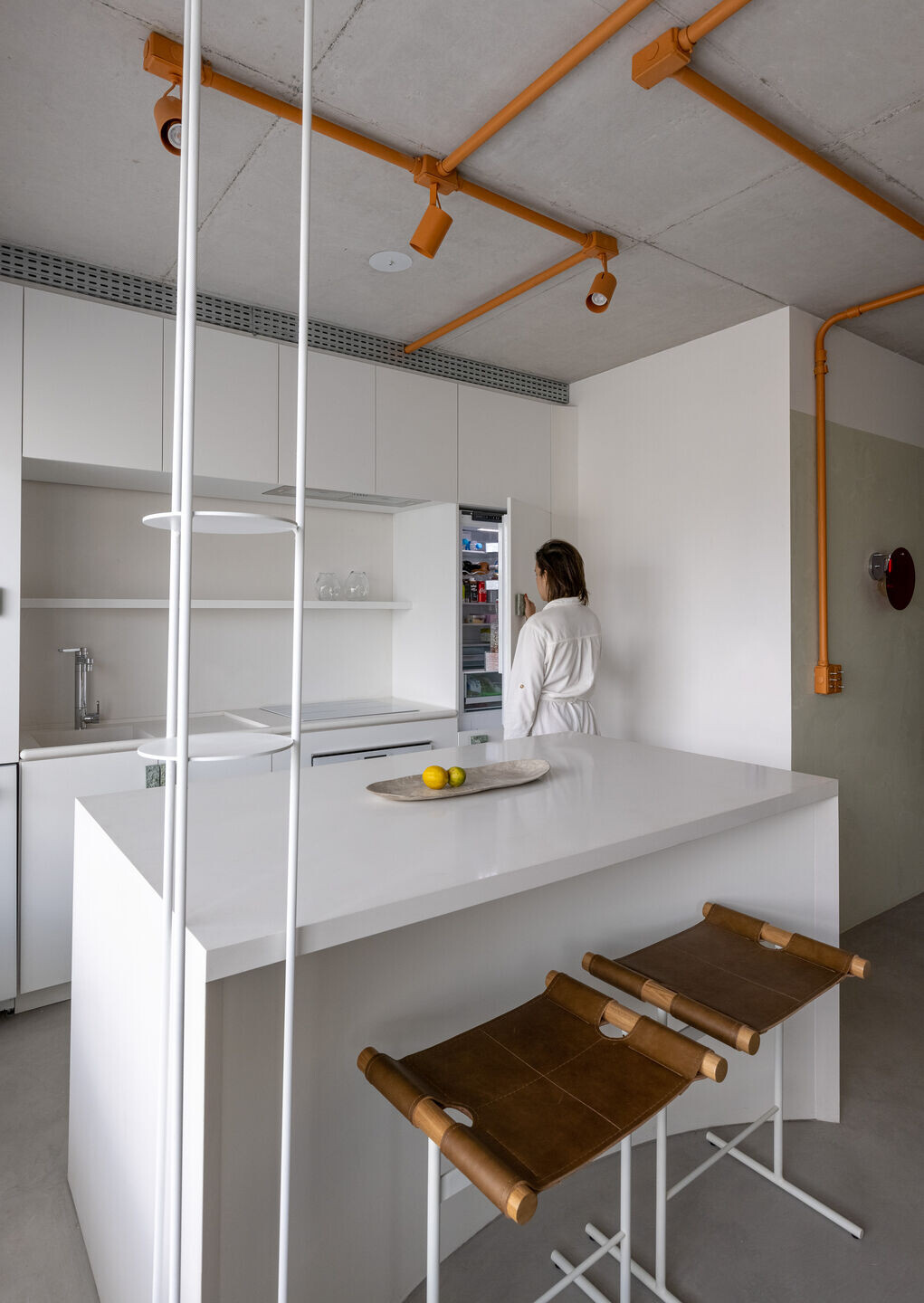 The layout was designed to maximize its 75m2. The kitchen integrated with the living room was designed as a social environment, all in white, with equipment (fridge, dishwasher, microwave, oven, hood) built-in or with monochromatic language, to mimic the space. Many functions are discreetly attended to, redefining the appearance of the kitchen's service area and making it a social space, whether to receive friends or to use in an integrated way in daily life, giving new meaning to form and function.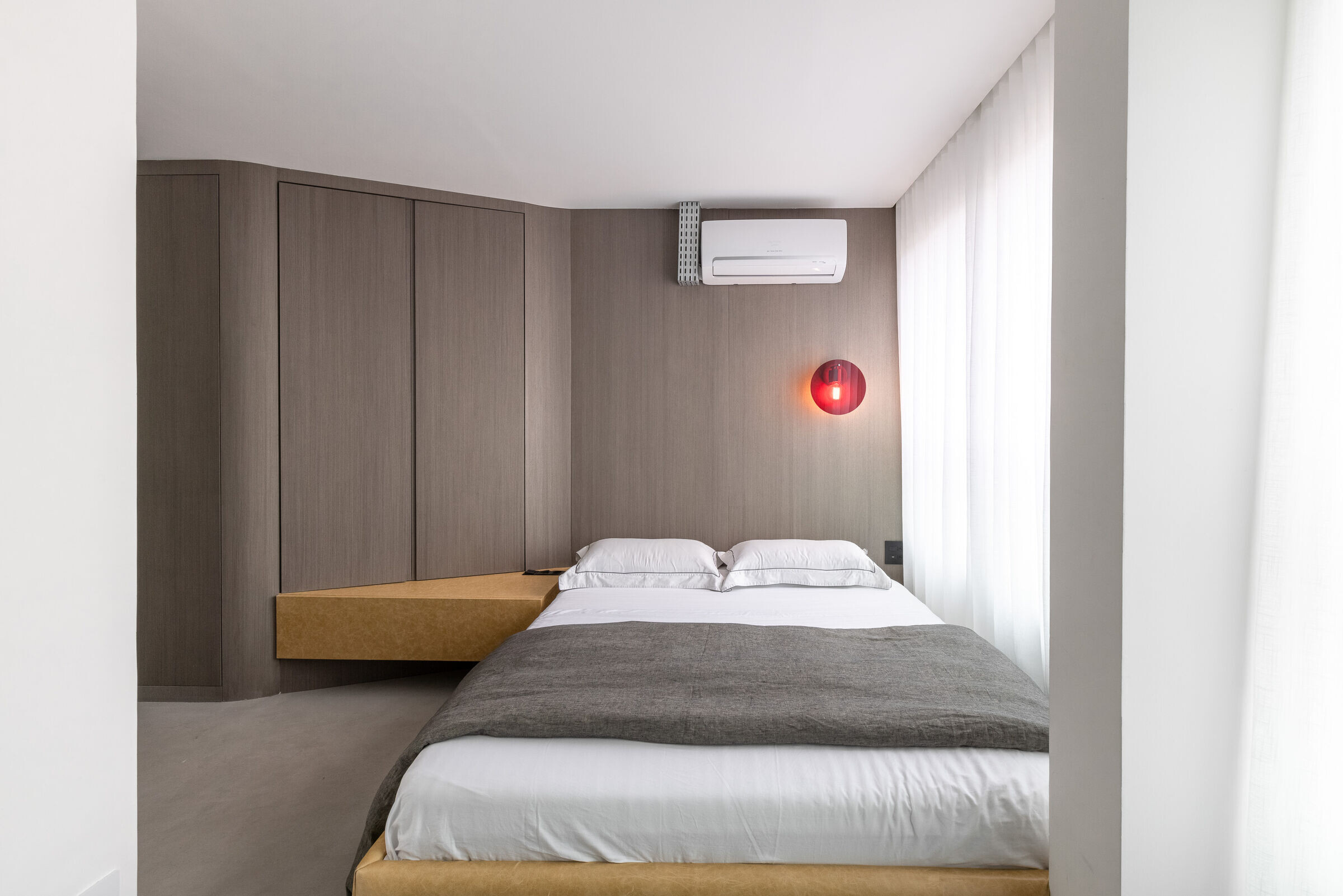 The bathroom also houses a small built-in laundry room, with washer and dryer and service support inside the closet.The room's circulation optimizes the closet, and the dressing table is a continuation of the bathroom countertop, which has a glass door to bring natural light from the facade windows to the most central points of the floor plan.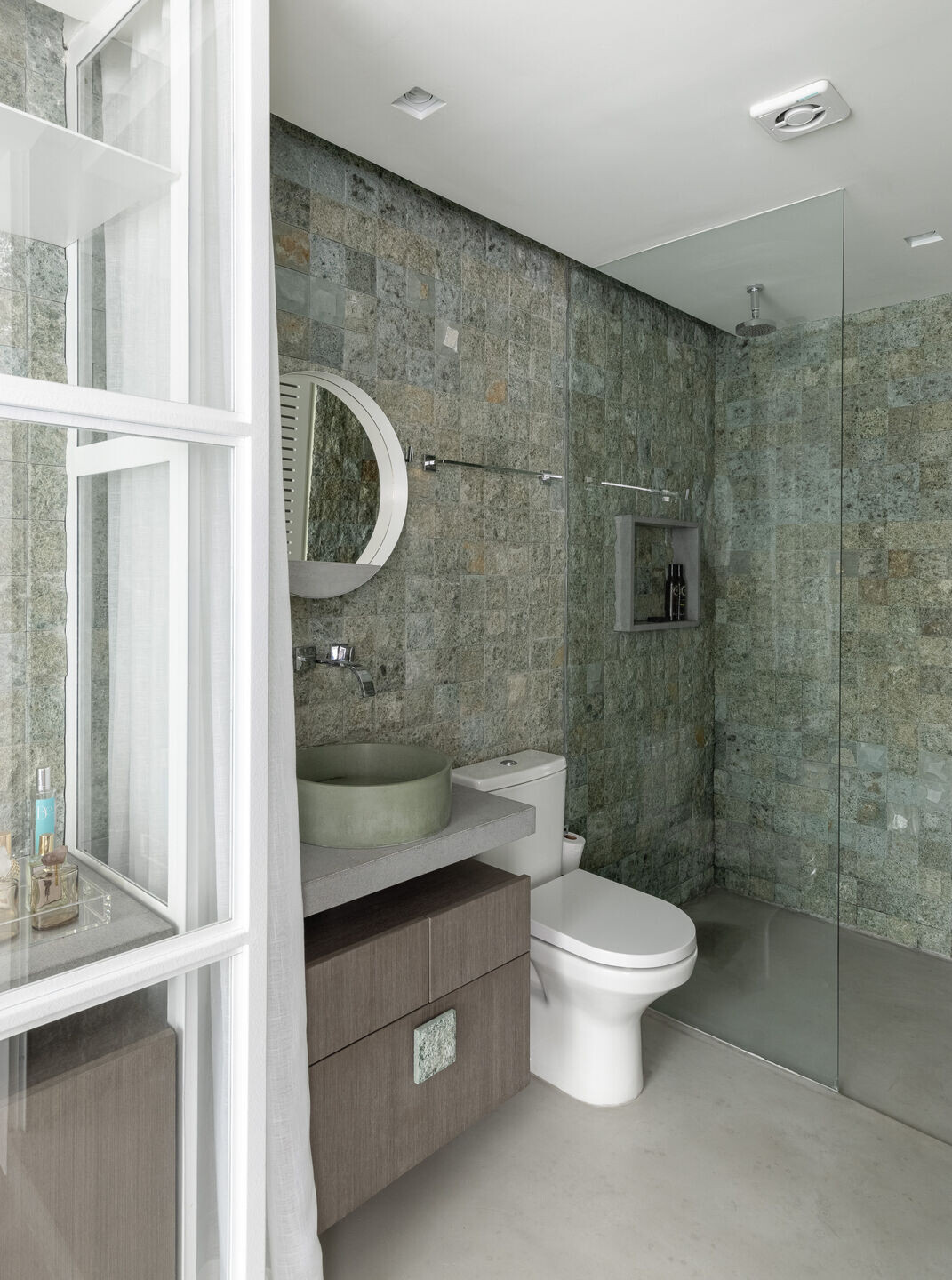 All spaces were re-signified and transformed in the project. The current suite is located in the old laundry room, which had a large window and gave way to a bright room. The kitchen was transformed into a closet and the old bedroom and living room were integrated into a large kitchen and living space.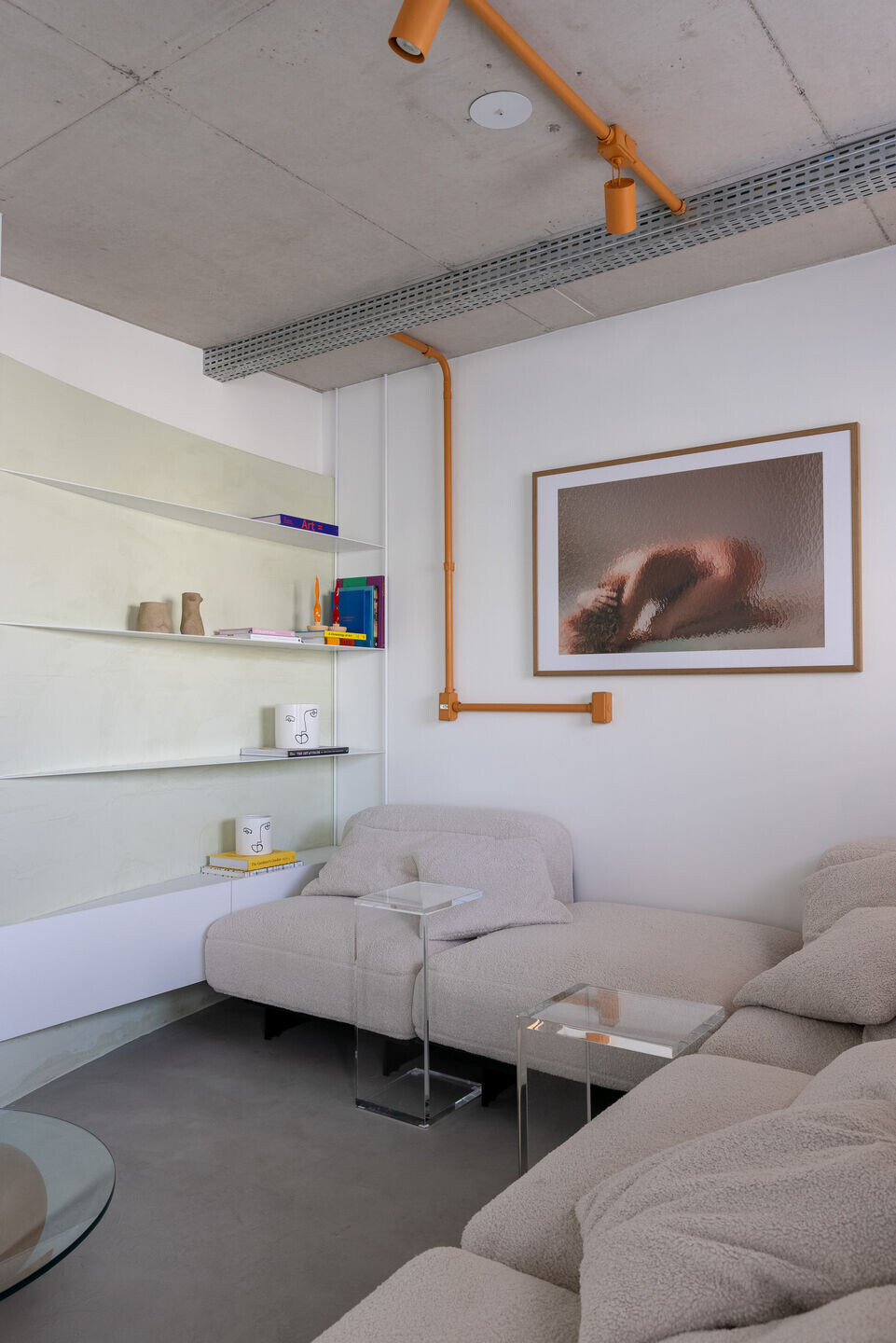 Team:
Architects: flipê arquitetura
Photographer: Manuel Sá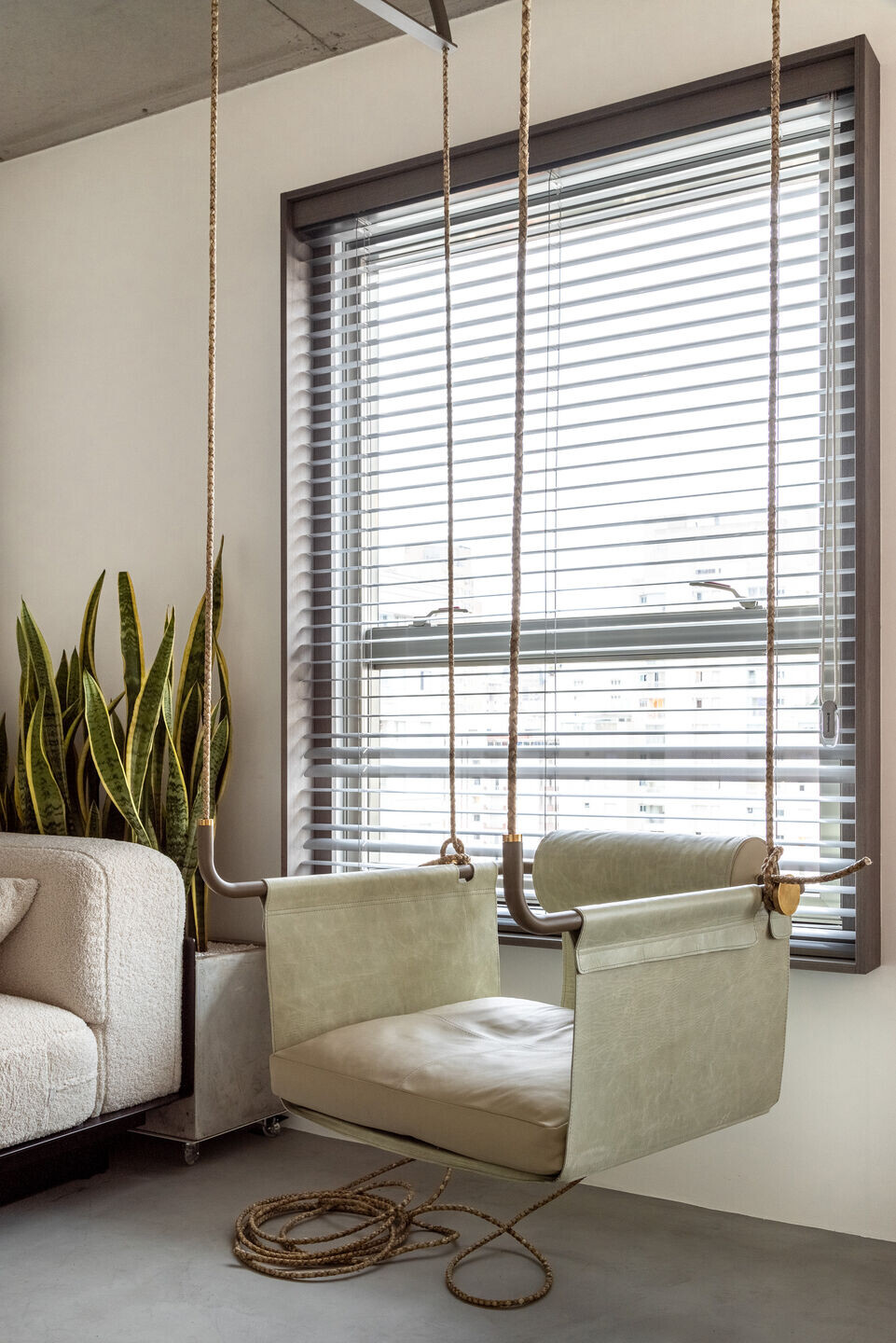 Materials used:
Civil works: Bricks Engenharia
Joinery: Fabrilis
Countertops : Armani Stones
Green stone cladding: Colormix Coatings
Landscaping: Changing Landscaping
Coffee table: Fahrer
Sofa: Jayme Bernardo for Novo ambiente
Acrylic chairs: Athas design for Novo ambiente
Chairs: Vinicius Siega for Boobam
Shutters: Hunter Douglas by Alamanda
Sconces and Pendant: Cris Bertolucci
Balance: Novo ambiente
Floor: Protecnica
Bed leather: La Novitta
Tapestry Bed: ZL Tapeçaria
Building: MaxHaus