A refined forecourt to the prestigious Evolo X tower, the Sculpture Garden will announce to visitors and residents that they have arrived at a special destination.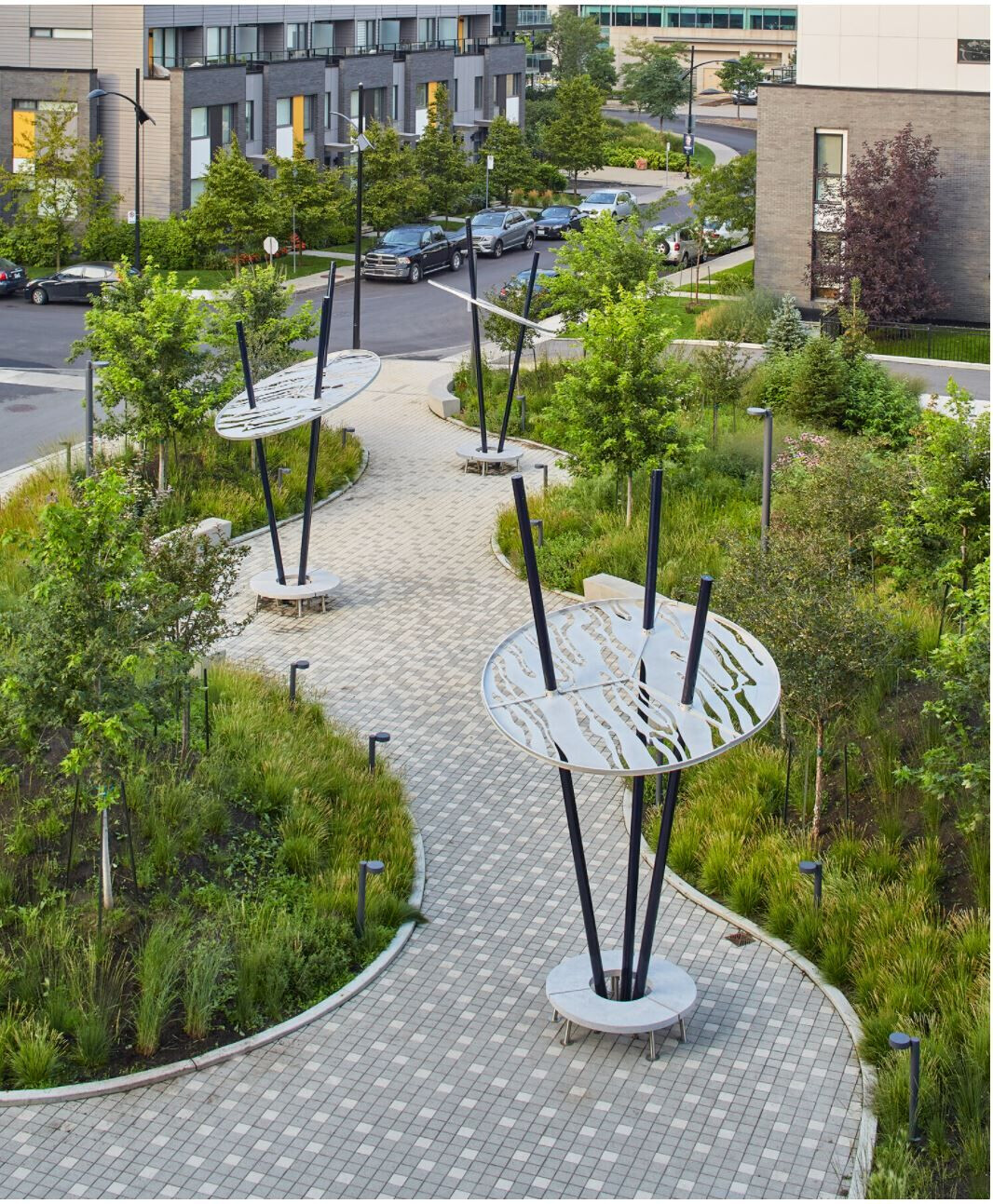 Inspired by the rippling waters of the Saint-Laurence River and by the organic form of sculptures by celebrated artist Linda Covit; the garden design is comprised of sinuous walkways and sculpted berms. Together, the curvilinear landscape will create quiet nooks for residents to sit alone or with a friend, and will provide an uplifting place to stroll.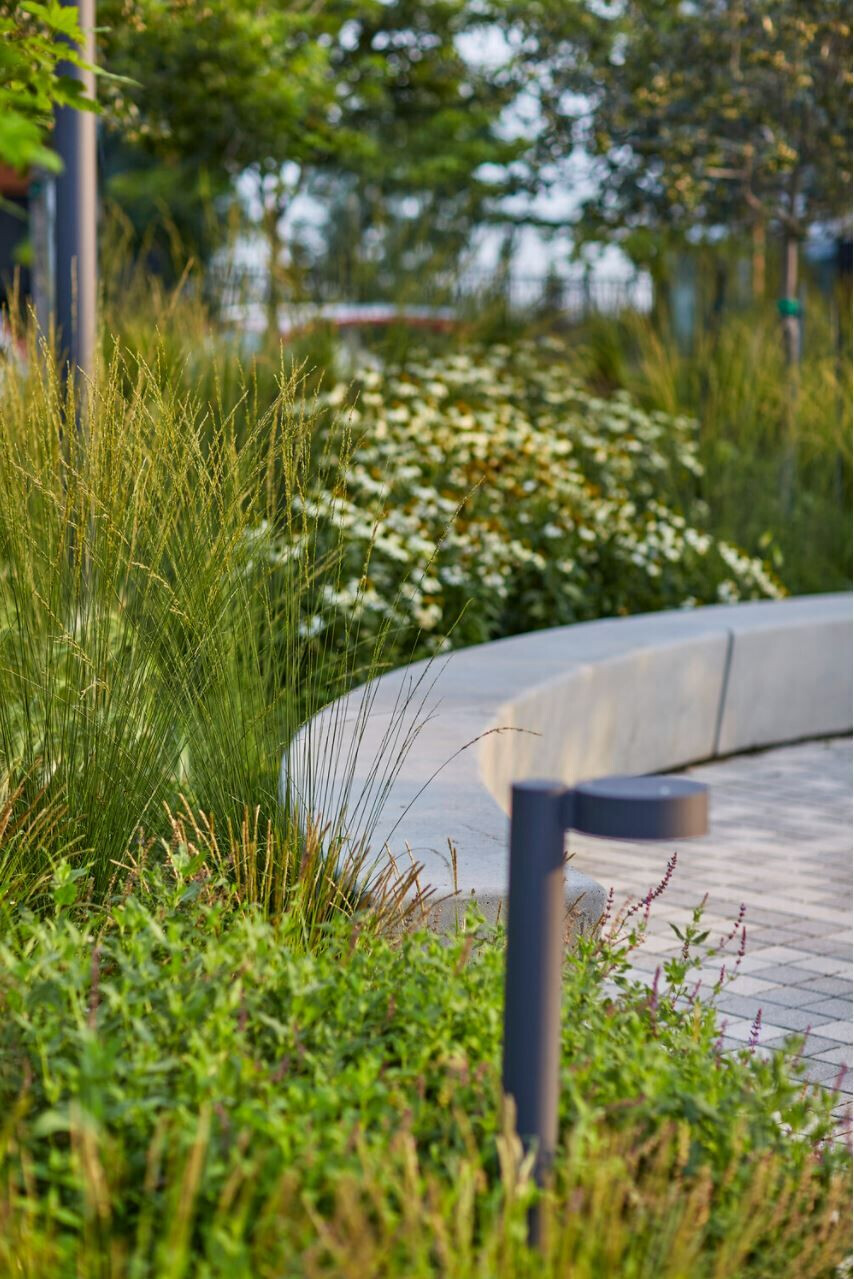 The plant palettes interweaving the square will recall the natural ecologies of the native coastal headlands and meadows along Quebec's vast seaway. The selection of plants, trees and evergreens will offer year-round interest with blooms, texture and color. The resulting sensorial richness will be that of an enchanting garden.
High-end materials and gracious curving benches will contribute to the upscale and timeless design. Three sculptures by Covit will provide soaring focal points along the main walkway. With seating at their base, the sculptures will have an engaging presence. Their integrated canopy will cast dynamic shadows, and provide striking interest for tower residents (above) and plaza occupants (below).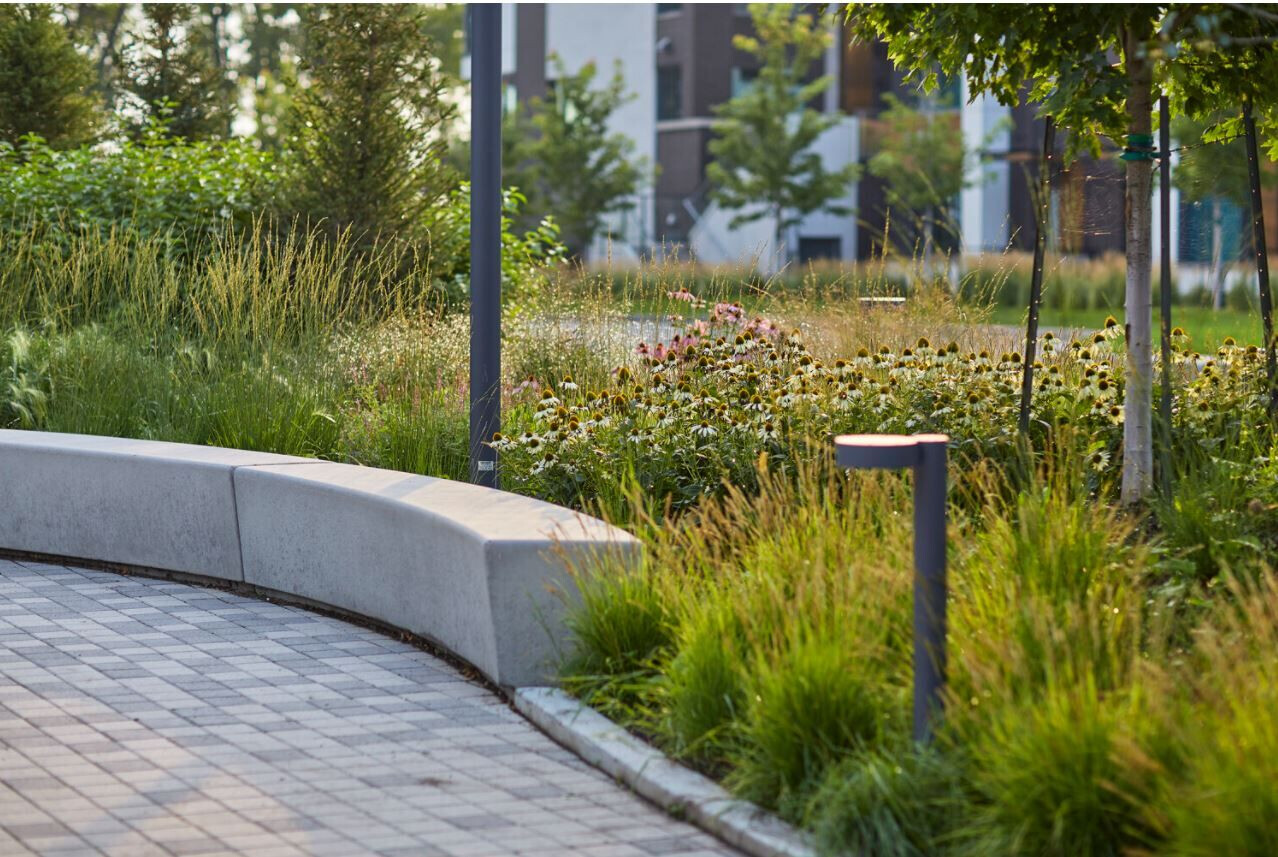 The elegant sculpture garden designed by RobitailleCurtis will enhance the privacy and exclusivity of Evolo X; the most prestigious address on Pointe Nord.
Completed November 2021
Evolo X
Developer: Proment Corporation
Renderings: Groupe Media Vision
Sculpture Artist: Linda Covit
Photography © Nanne Springer