Fashioned on the Garden Apartments theme, this beautiful abodeis designed to enrich the city lifestyle and fulfill contemporary residential needs. The visual of this edifice is unique, endowing it with an identity that cannot be compared to other residential complexes located in the neighborhood. Equipped with all possible modern facilities and amenities, this project is intended to reflect luxury with a green lift.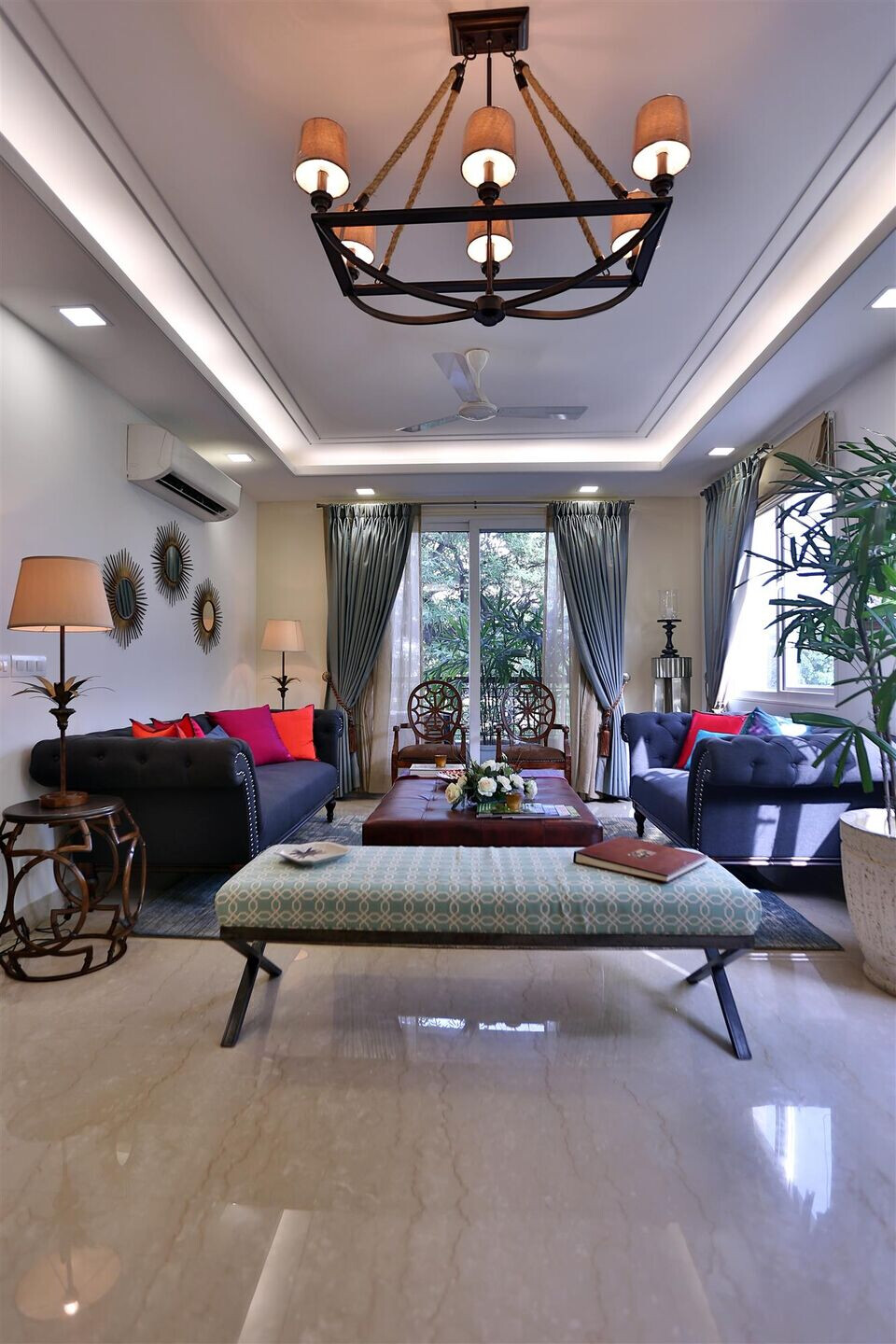 Over the years, with a decreasing green cover in urban colonies, the craving for a green view and a connection to nature has become more intense both for visual reasons as well as to create sufficient biomass to produce oxygen. Within the context of Delhi, where most stand-alone homes are now built on stilts, the ground level gets invaded by cars even within the home. As a result, the front boundary walls have been reduced to a string of gates, which further attacks the green cover within the plots.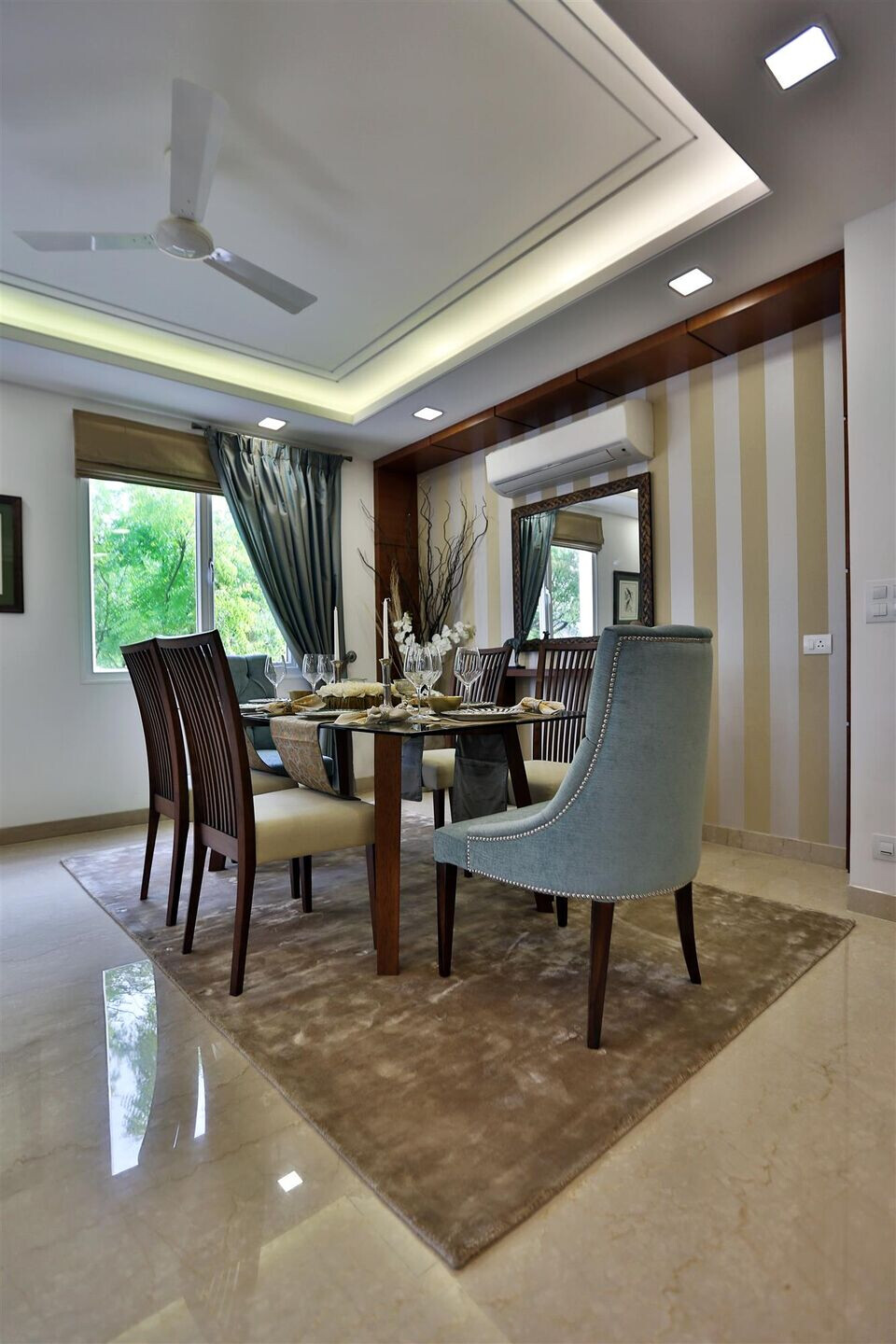 In line with this concern, TCS Architects, A sibling design studio of Design Forum International that focuses on independent homes, took the pledge to ensure retaining of the existing biomass on site in the form of trees or shrubs, and further augmenting it with planter balconies and terrace gardens. Originating from this intent, the project is conceived by integrating the existing trees into the spatial planning. Planned with a key intent that all spaces including kitchen, study and bedrooms open onto a green view. Well-proportioned, vastu-enabled and efficiently planned spaces are appropriately linked to each other to create a convenient flow between the kitchen, dining, bedrooms and study lounge. Aligning the windows in a manner that the trees around the building can be viewed from withinfulfils the twin desires of visual relief and the physical need of fresh air. Even at the stilt level, the parking has been planned carefully to carve out a small green lawn that facilitates the recharging of the ground water table. All balconies are designed with potted plantation to visually connect the inside to the outside at all levels with requisite plumbing being enabled for practical greenscaping. A forest terrace garden has been crafted at the roof top with flowering and fruiting trees, to enable the residents to enjoy the cocoon green, up above the city, while simultaneously enjoying the pleasure of digging the earth and enjoying the sweet fruit.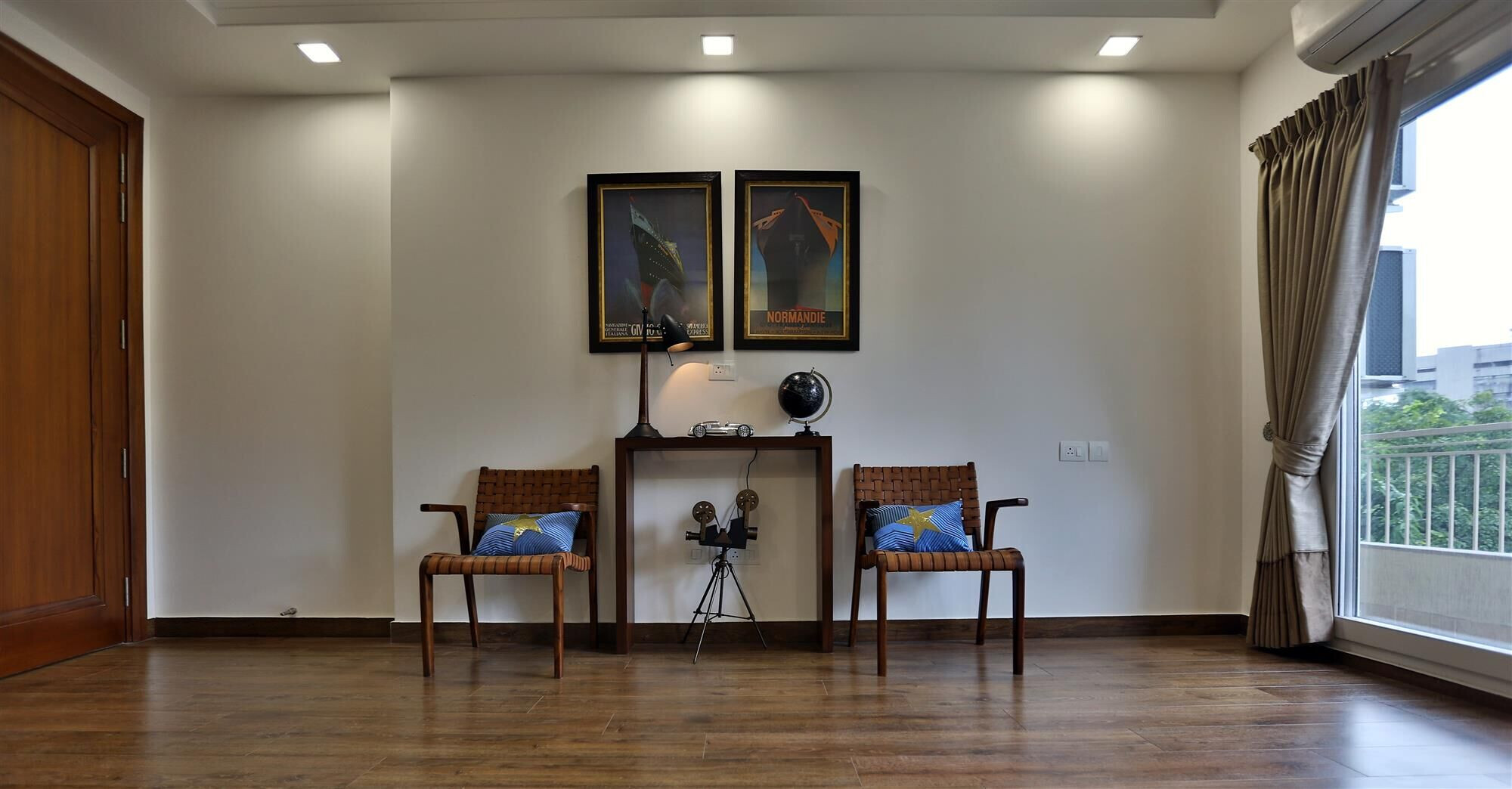 Great emphasis is laid on natural light and cross ventilation. Green building features such as high performance double glaze glass, dust-proof and sound proof windows with thermal barriers have been used, Mosquito netting has been used to allow for opening of windows and five star rated air conditioning, solar geysers have been used for heating. Local materials such as exposed brick and contextually appropriate Dholpur stone are used. The exterior is embellished with a contemporary stone jaaliwhich add an element of fragility and creates an interesting pattern of light and shade. Another first in this building is its design for universal accessibility with a step-free entrance to the lift that is wheelchair friendly and wheelchair accessible master bathrooms with broad doorways.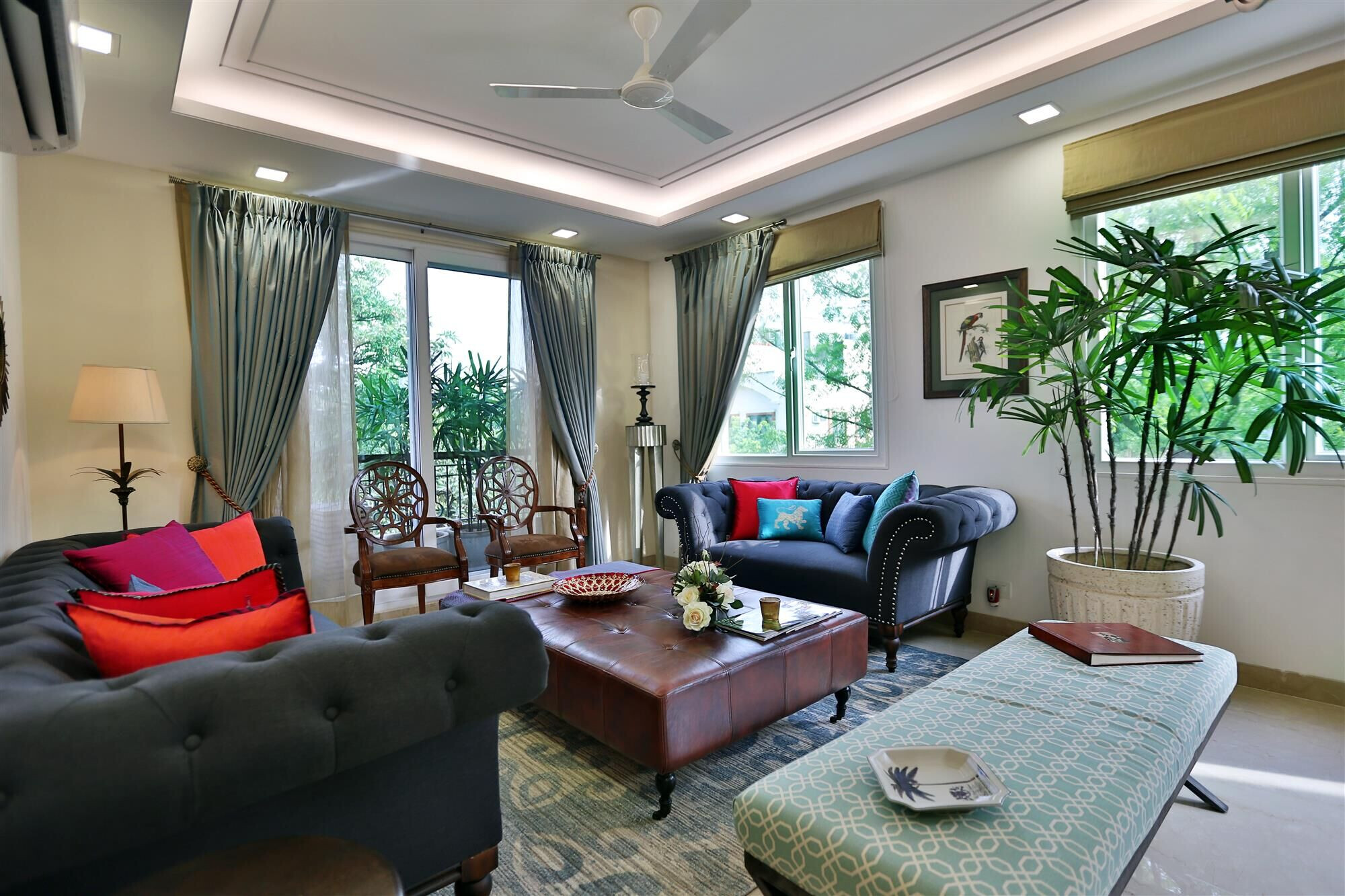 Great care has been taken to ensure that windows can be cleaned from inside and outside with ease of maintenance being a key design criterion. All plumbing has been planned in an exposed manner, where vertical plumbing runs through tiled lined cupboards and horizontal plumbing lines are under slung. No PVC pipes are used, andonly spun iron nicco pipes and high quality GI pipes with insulation are used for plumbing. Stainless steel tanks and plumbing pipes are used for kitchen to ensure longevity and purity of drinking water. The basement also houses the water treatment facility, to ensure that complete care and attention is paid to water management. Overhead tanks are also planned using insulated stainless steel tanks that are further protected thermally with a covering on top. In the stilt area, the individual zones of the four apartments are delineated crisply using smart signage's that clearly mark out the parking bays as well as cupboards for garbage, for drivers and domestic help to store their belongings.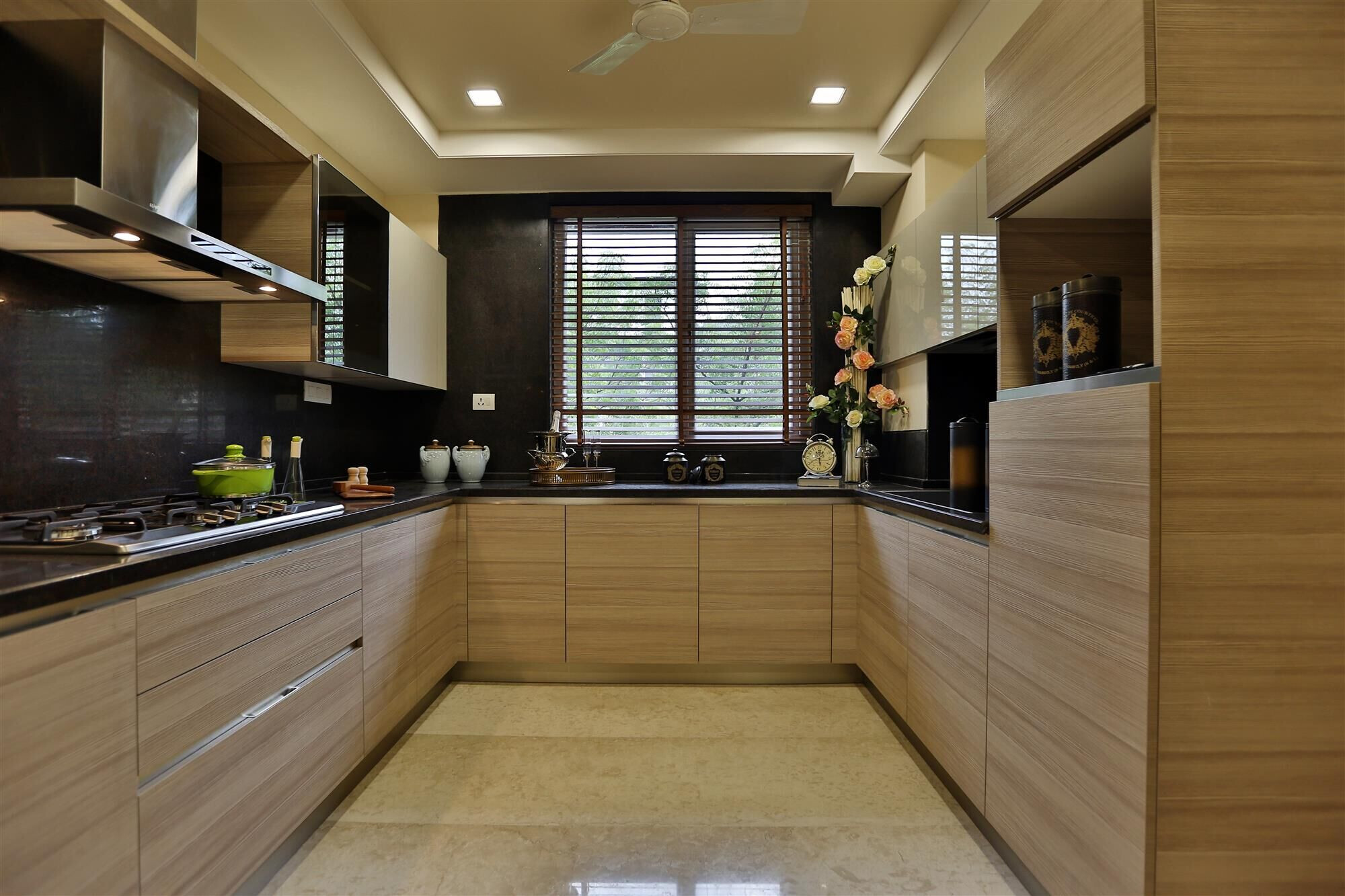 Designed for an audience that seeks luxurious and glossy interiors, an exquisite approach has been adopted in interior design and finishing; however, the vocabulary is minimalistic and uses clean straight lines. Patterned imported stones have been used in the washrooms and a Juxtaposition of wooden surfaces with stone comes together to create interesting compositions. Warm and indirect lighting lights up the interior spaces, and night lighting is enabled using concealed LED fixtures. Planning is done in detail to locate the electrical points for convenience and practicality. The kitchen is designed in a monochromatic color palette of oak wood juxtaposed with mirror finished panels manufactured by Venetacucine- leading Italian kitchen manufacturers. State of the art chinaware by vileroy and Boch has been used to further add to the element of extravagance.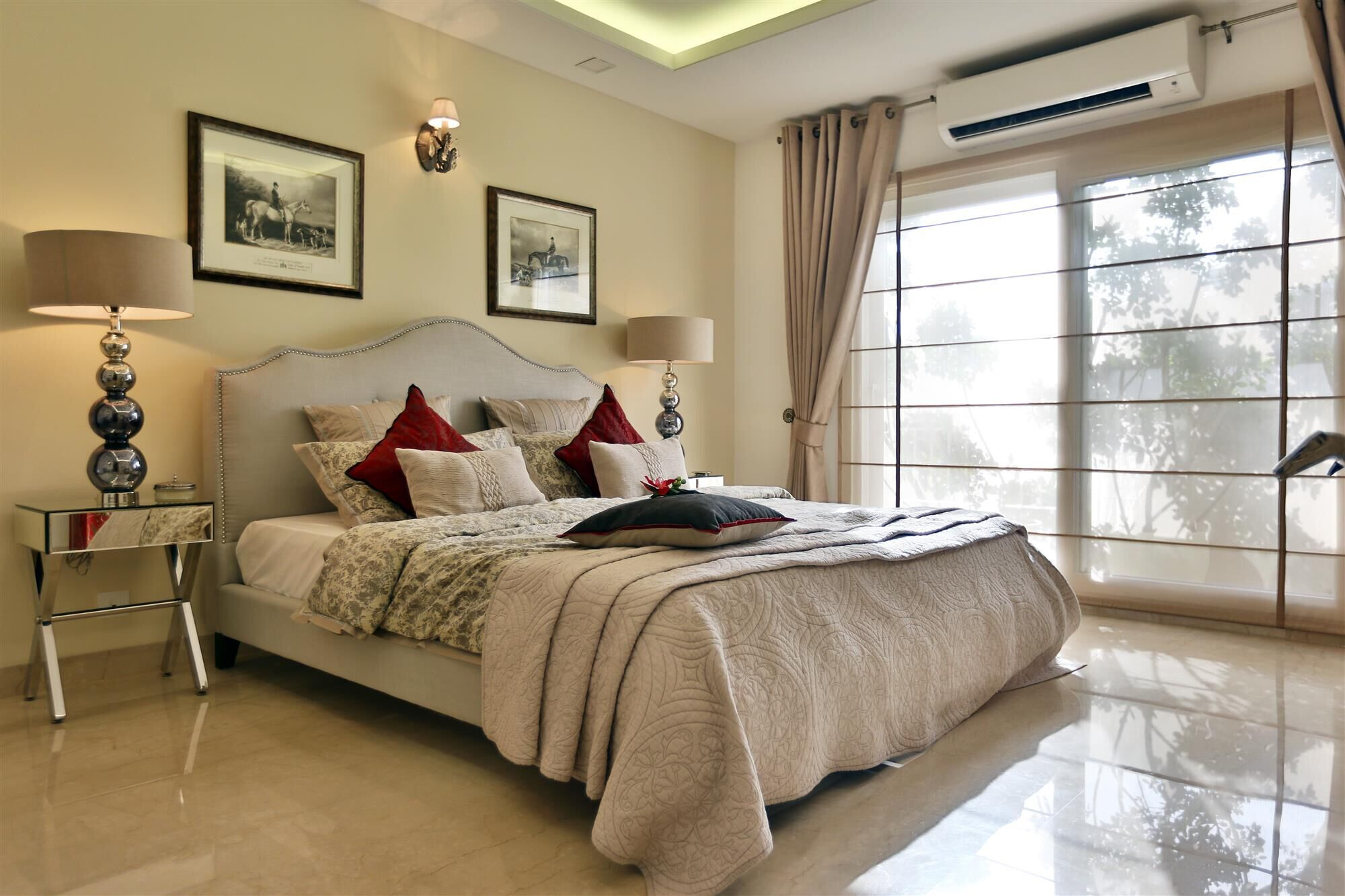 While designing of this fully furnished home, every element of the house has been exclusively curated based on one cohesive theme for all rooms. Even the cutlery, wine glasses, pots and pans are sourced to deliver a complete lifestyle experience that most homes aspire for, and typically find it hard to accomplish. The project thus sets new benchmarks in luxury home design appropriately suited to Modern living and lifestyles.