Genesis wanted to consolidate their multiple floors into a cohesive space that supported their need for 30 private offices and 220 open office seats.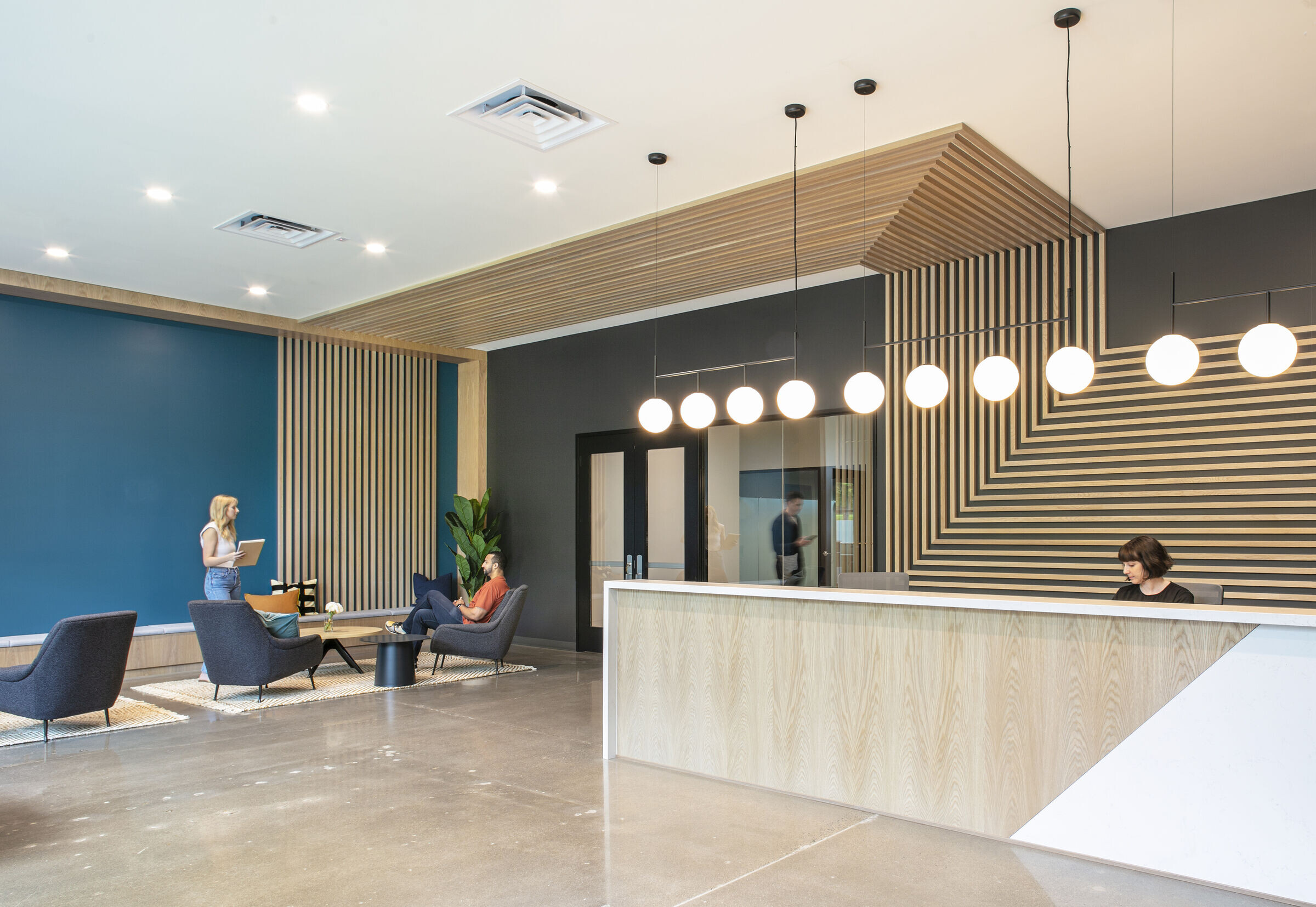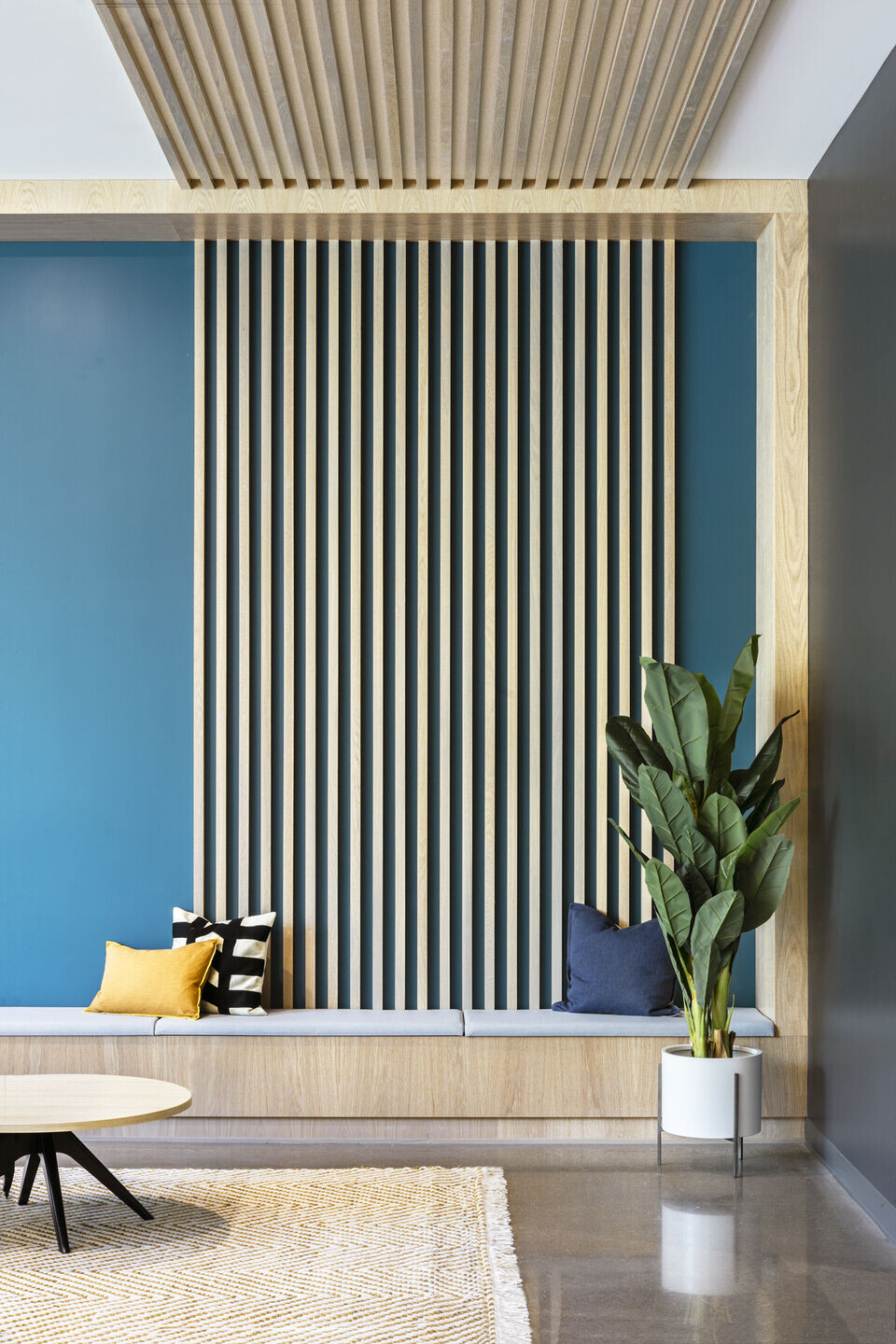 The DESIGN+BUILD team worked closely with Genesis management to layout this single-level behemoth of a building in a way that felt comfortable and accessible.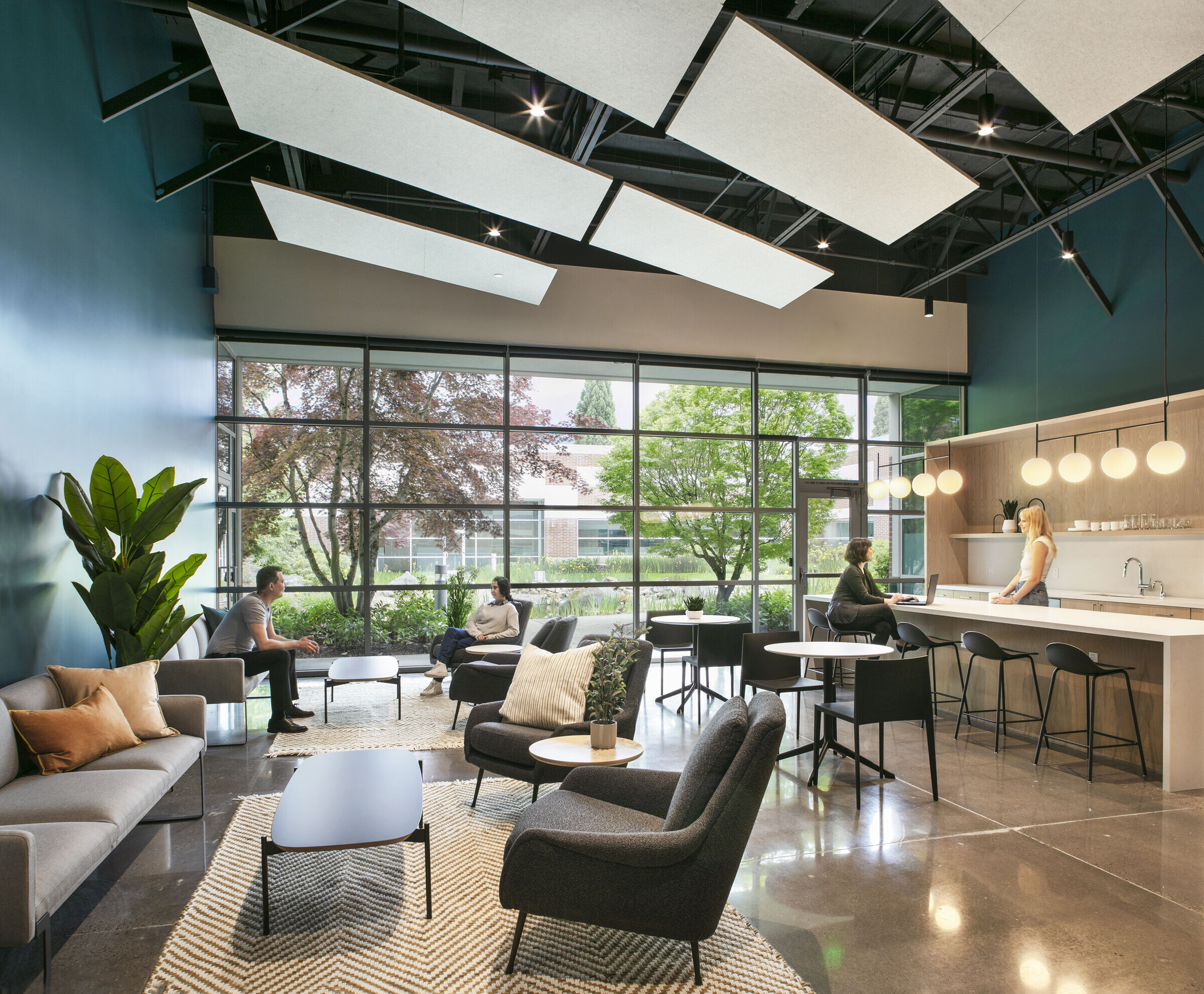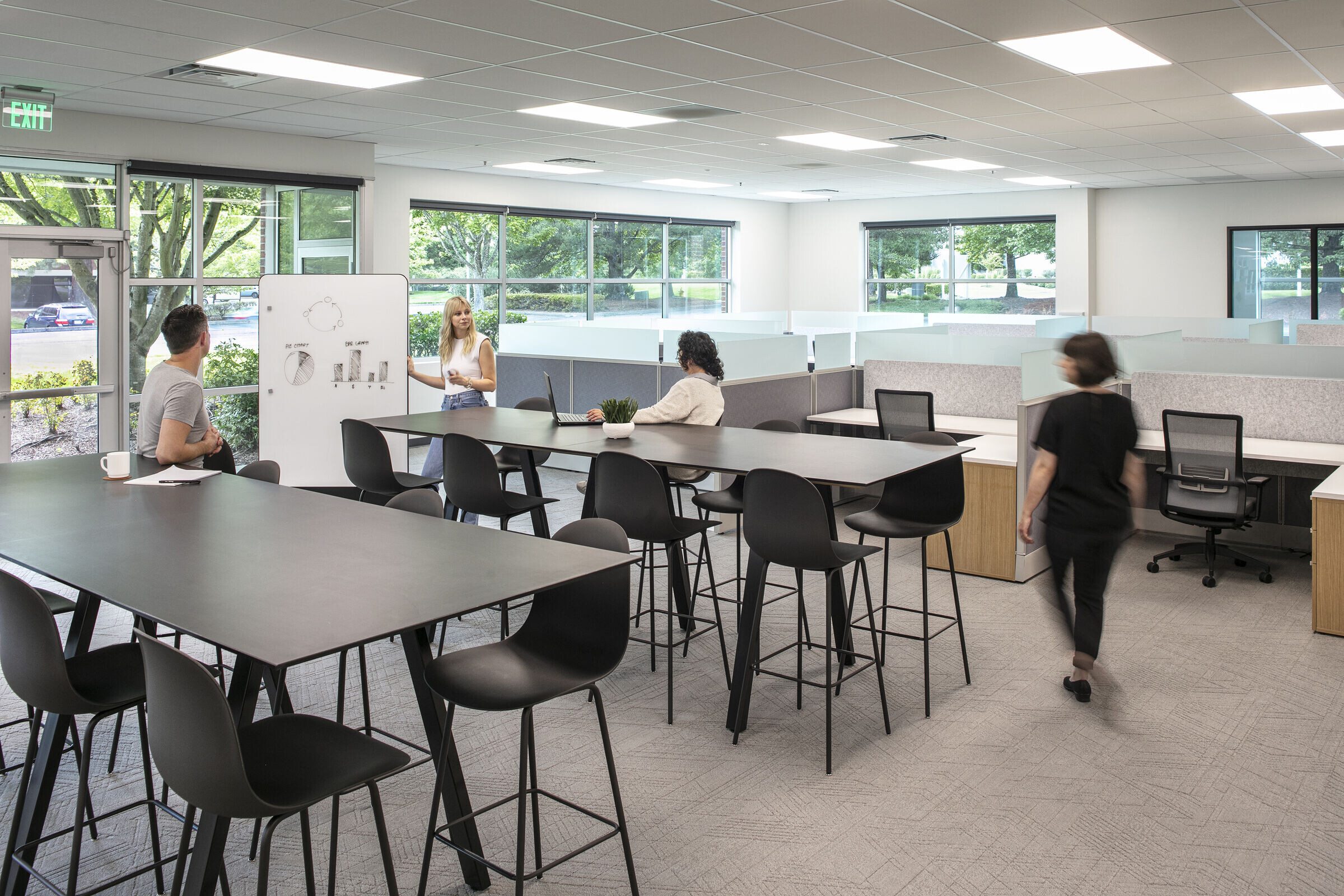 The main break room was centered in the building to act as a gathering place for all employees, with two additional coffee bars closer to the work areas. We worked with many consultants to ensure security and technology were top of the line for this financial services firm. Collaboration tables were used to break up large areas of open office, with plenty of huddle rooms for private conversations.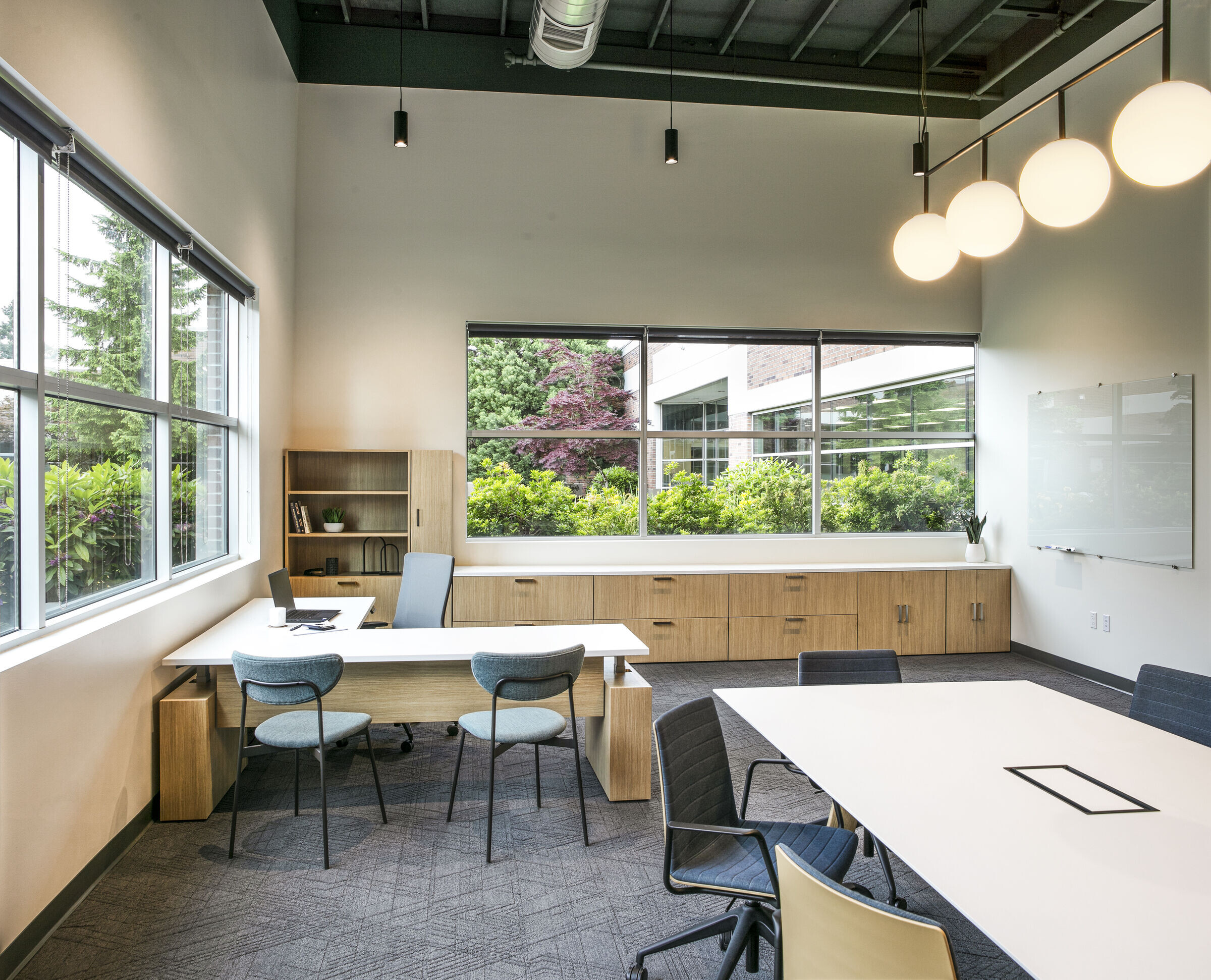 Team:
Design: DESIGN+BUILD Workspace
Design Team: Maddy Mackin Freeman, Sara Donovan, Chris Derks, Daniel Snair, Andrew Snair, Ashleigh Lessard
Photographer: Pete Eckert