Complete Renovation to a Residential house in Toorak.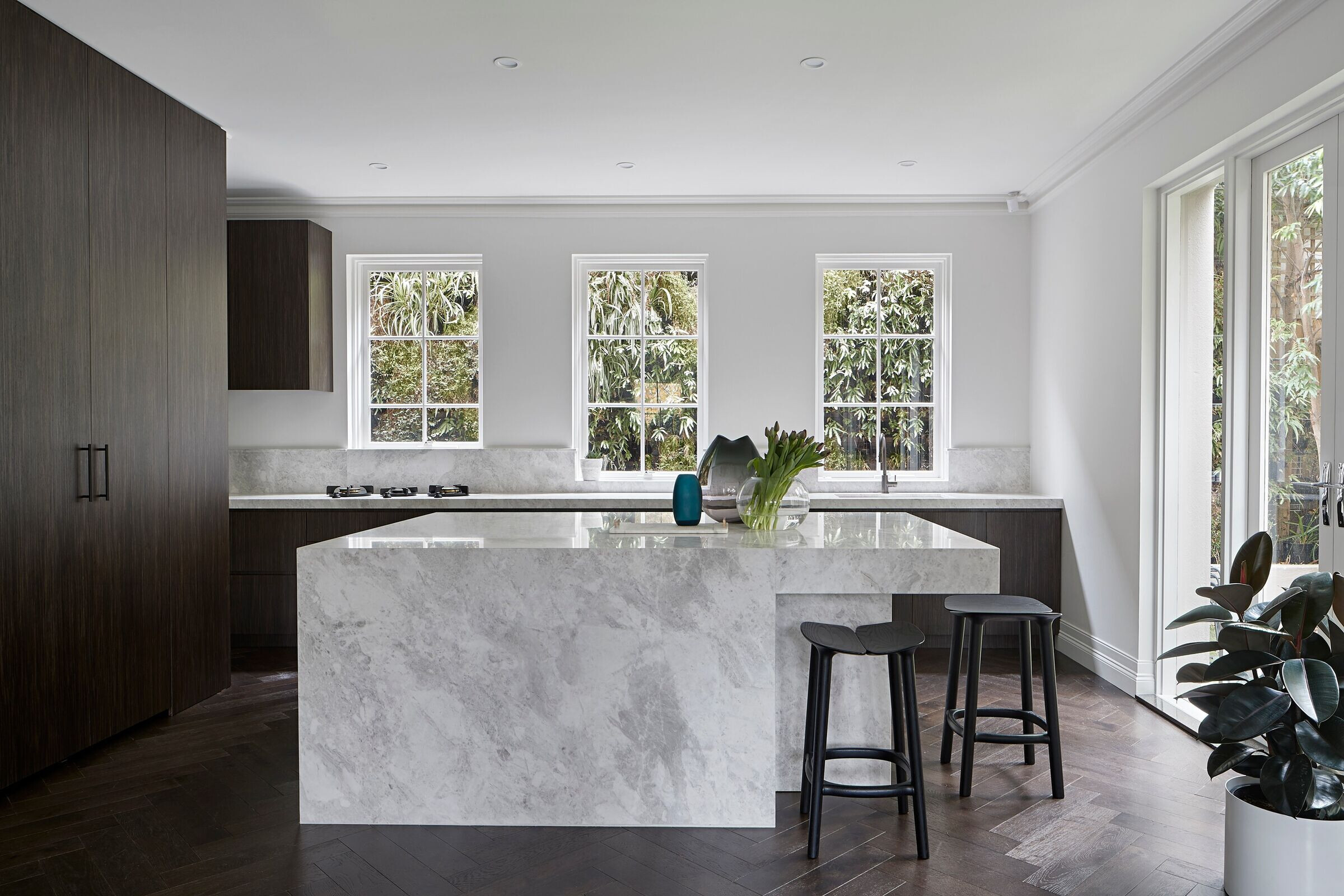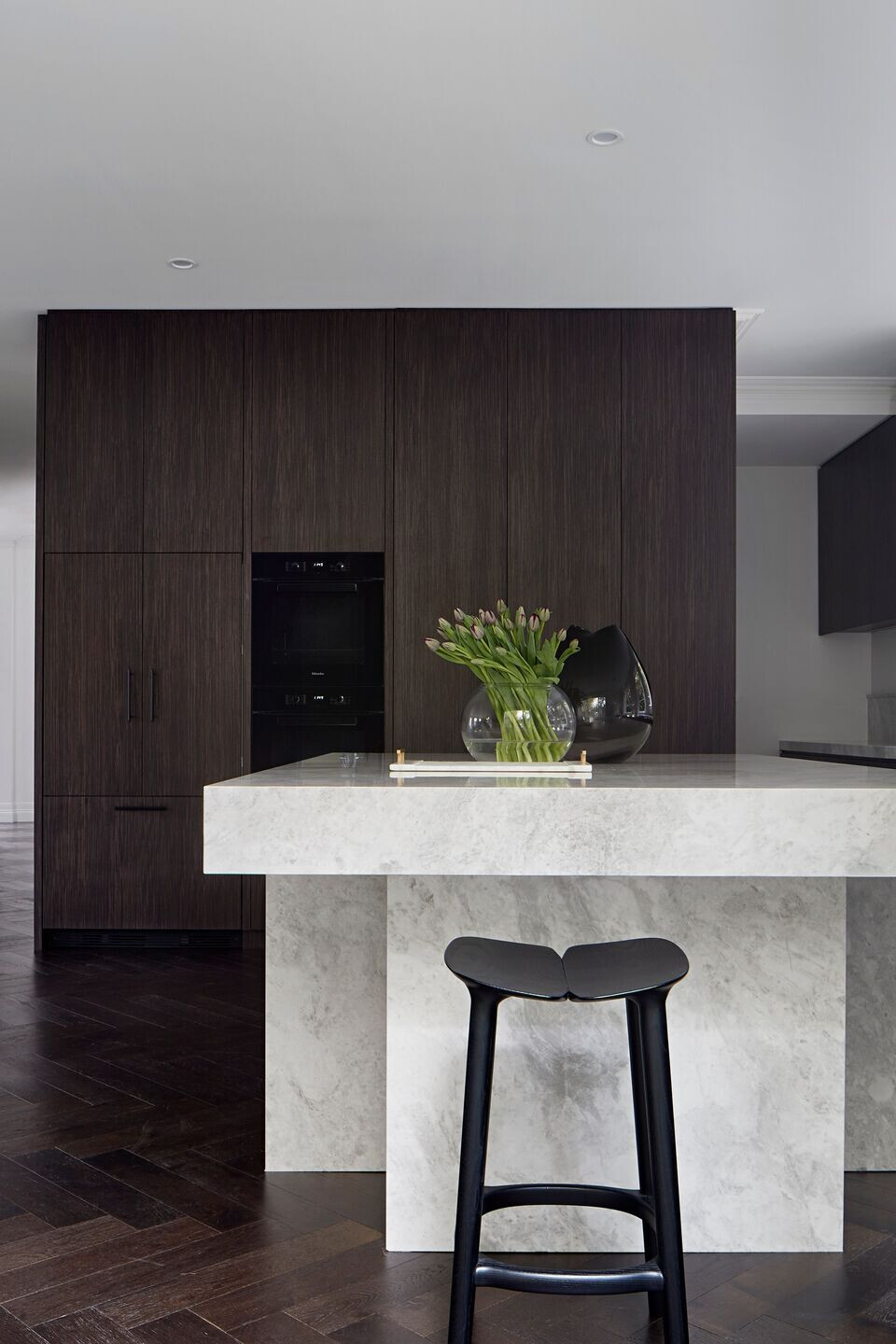 What were the key challenges?
To create a modern take on the classic features of the home.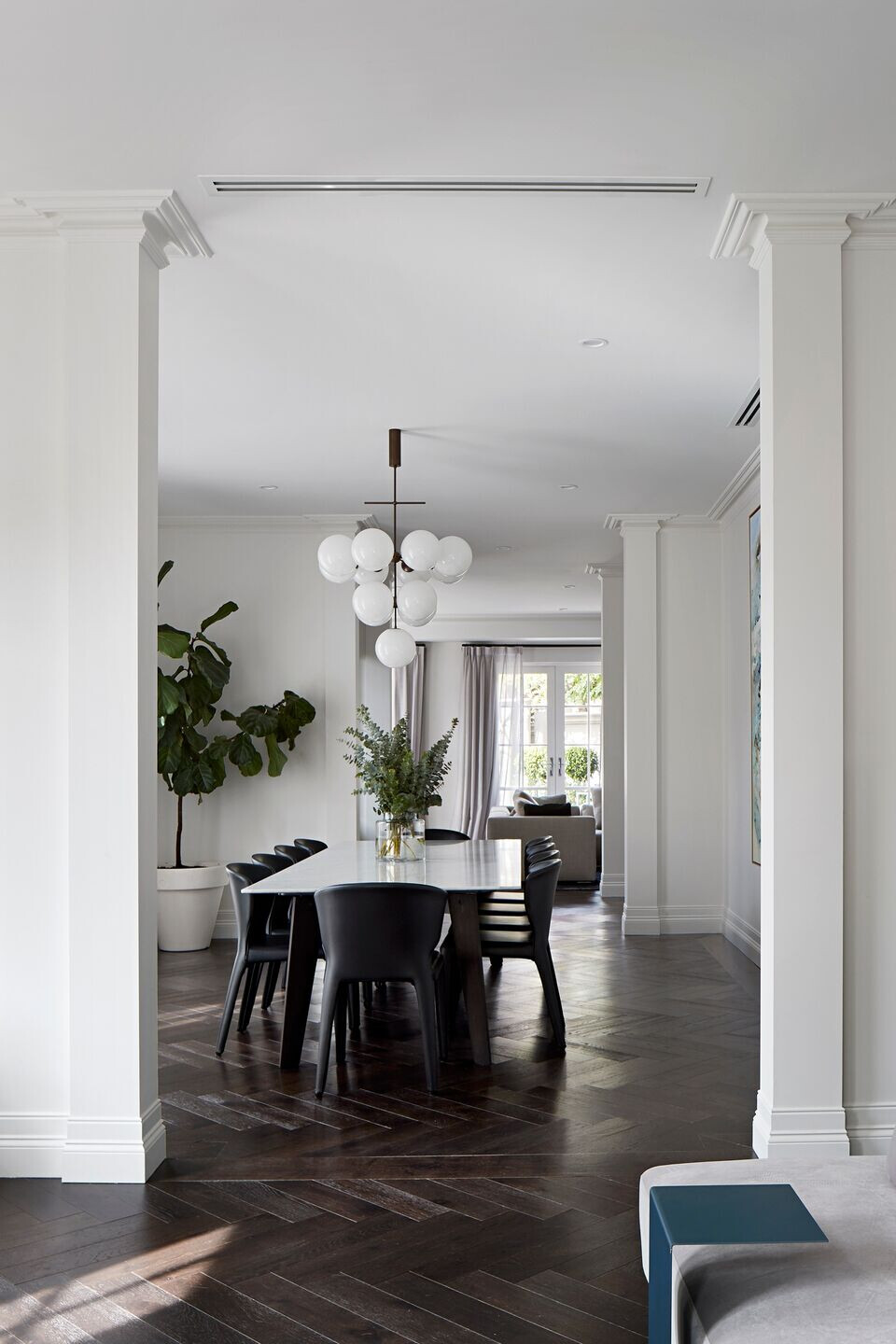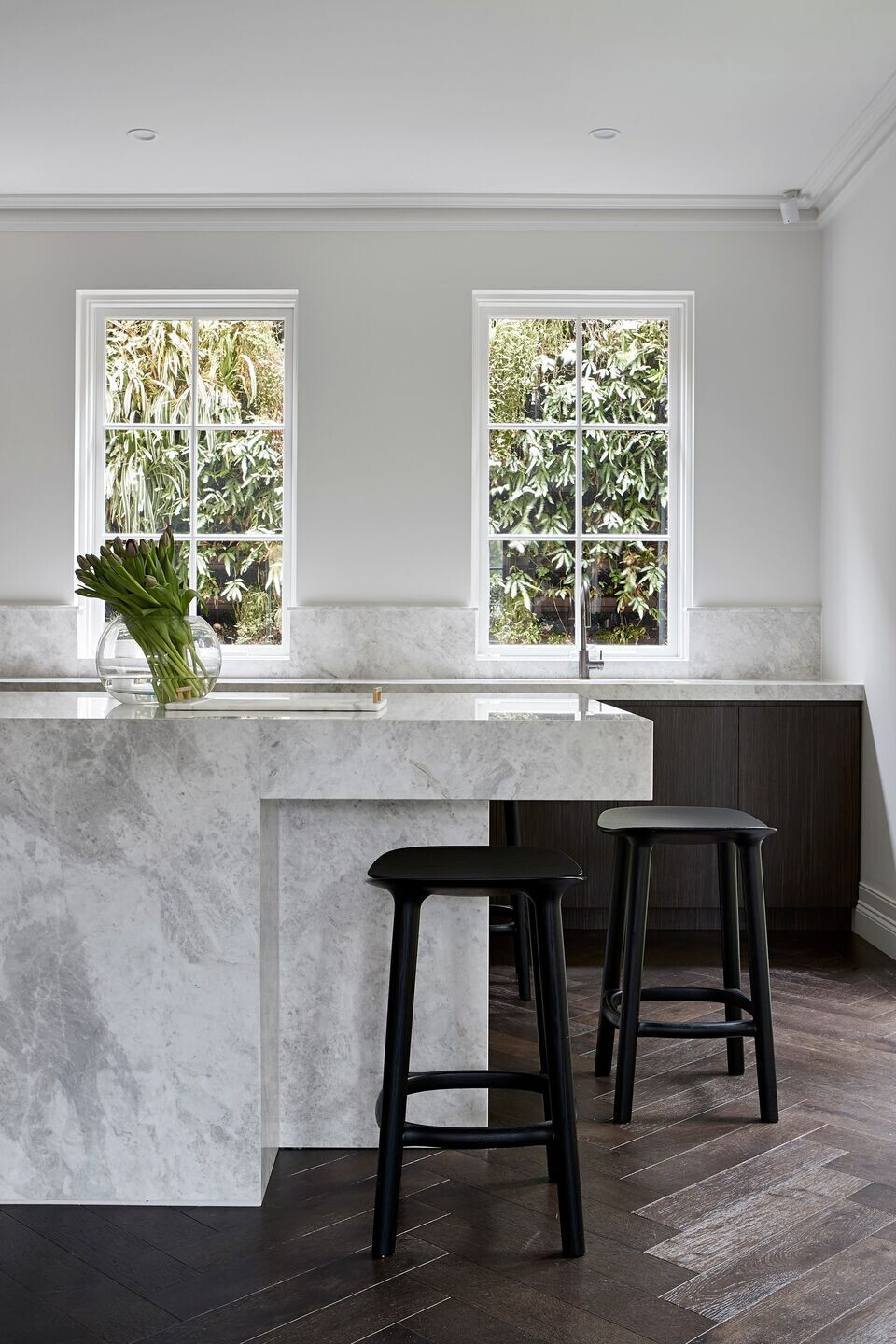 Key products used:
Natural Marble from CDK stone is used throughout the project as well a natural oak Herringbone to create a luxurious feel, noting the traditional appearance to the home.