The »GrandCentralBerlin«, realised by Bolwin Wulf Architekten at Berlin's Central Station, boasts a resource-efficient approach to construction as well as a clever spatial, functional, and technological design in a complex built environment. From the very beginning, the development of this hybrid complex built in 2021 and comprising office units, co-working spaces, cafés and a library was focused on its future users. Intuitively, the building concept responds to the needs of the people and to their desire to move around as flexibly and openly as possible while working, learning, or sitting together.]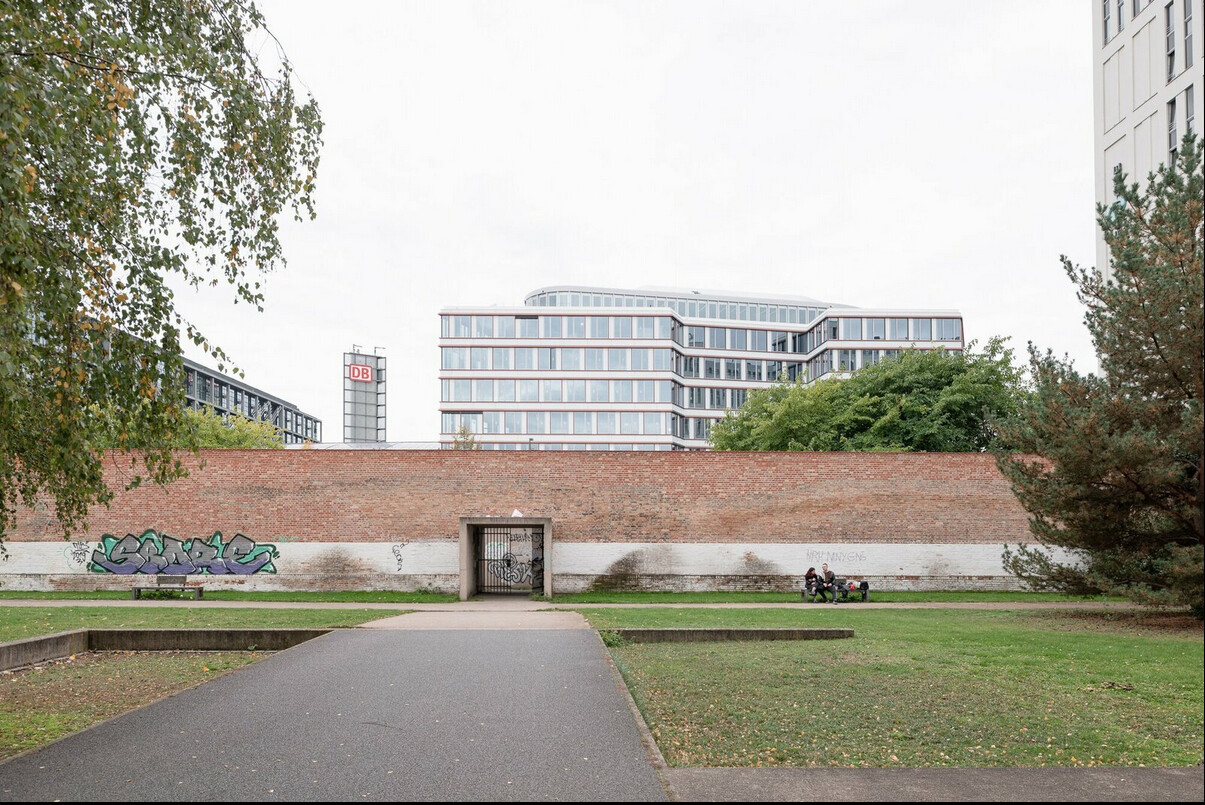 The insular character of the site, where the very heterogeneous surrounding buildings hardly offered any spatial or functional points of contact, required a distinct, neighbourhood-forming typology. The perimeter block structure, which according to the local development plan was to be continued by the south side of the railway station, was therefore translated into a dissolved building contour, which together with the neighbouring building, which has not yet been realised, creates a harmonious sequence of tangible volumes. In particular, the attractive and communicative, (semi-)public »user interface« of the base floor breathes life into this insular site at an infrastructurally significant point. In addition, the building is characterised by a high-quality anodised surface, which lends the facade a »coppery
blond« iridescence in the daylight. White lacquered ornamental glass gives the building a sense of value commensurate with the prominent location, whether seen from a distance or close up.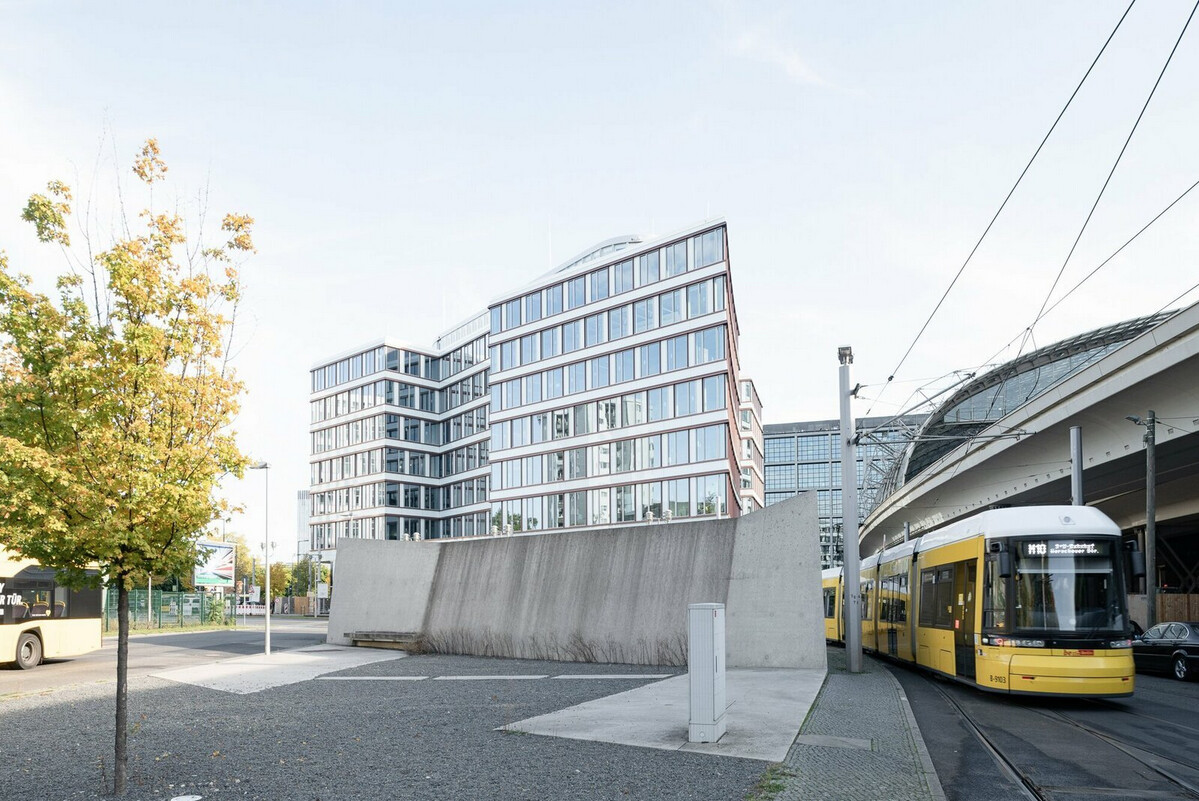 In the interior, the dynamic floor plan ensures optimal workplace quality thanks to clear and central access, flexible partitioning, manageable workgroups, and individual viewpoints. Thus, each standard floor consists of multiple units that can be partitioned or joined together, with office spaces facing exclusively
to the outside and offering attractive views – even of the building itself, thanks to its folding structure. Various typologies are possible, from an open-plan office to several individual offices. The smart building is centrally controlled via a state-of-the-art IP (Internet Protocol) backbone. If required, everything and everyone in the building can be connected with each other via cable or wirelessly. Lighting, temperature, and sun shading can be personalised via a dedicated app for the building. This reduces processes and makes communication as seamless as possible.
For large and small companies alike, the »GrandCentralBerlin« offers an innovative workplace in an open, relaxed atmosphere at what is probably one of the most attractive locations in Berlin in terms of urban development and infrastructure.